Pakistan vs Bangladesh: Match called off due to rain on Day 2 of Dhaka Test
Day three is now scheduled to start at 9:30am local time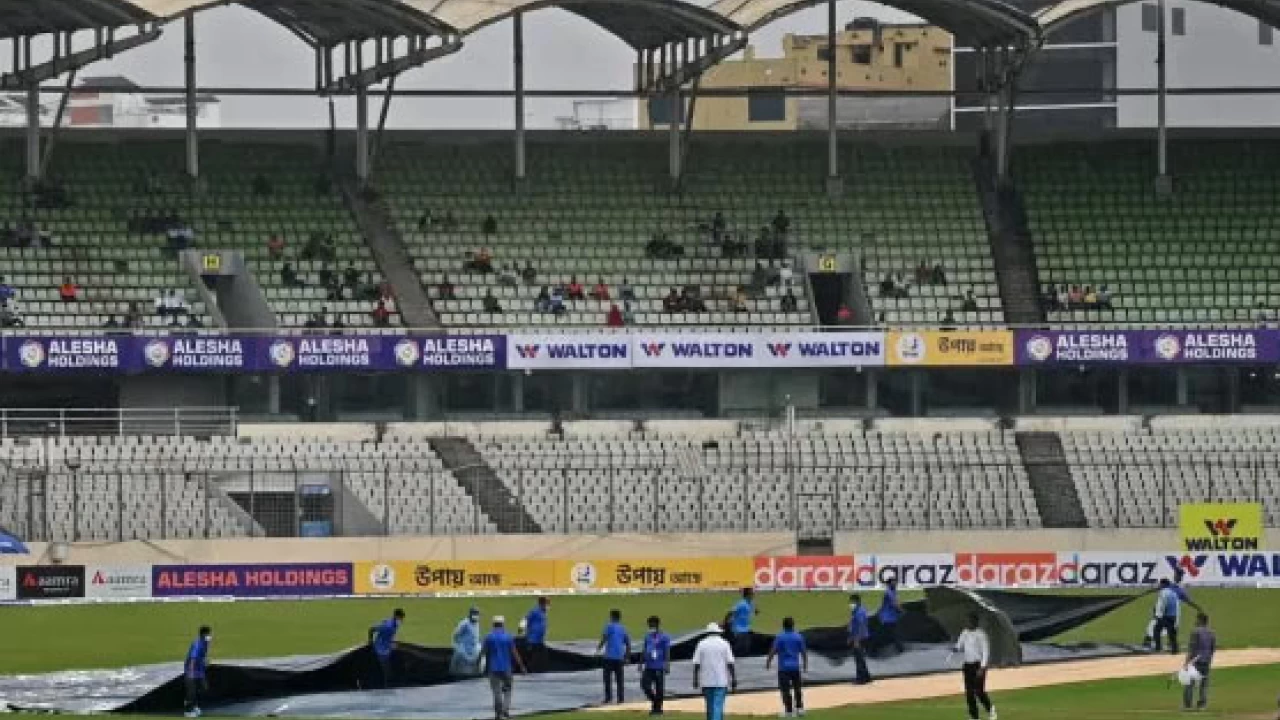 Dhaka: Day two of the second Test between Pakistan and Bangladesh was eventually called off Sunday following multiple delays and resumptions due to rain in Dhaka.
The play had resumed after lunch, following rain and bad light that saw the morning session in Dhaka cancelled.
However, the play had to be called off for the day due to persistent rain and a wet outfield. Day three is now scheduled to start at 9:30am local time.
Only 57 overs of play were possible on the first day on Saturday, when Pakistan reached 161-2, with skipper Babar Azam unbeaten on 60 alongside Azhar Ali, 36 not out.
Day one of the second Test was halted due to rain and bad light and it was said that the game will be resumed half an hour ahead of the scheduled time. However, the play did not resume after the tea break on Saturday.
Captain Babar Azam struck a fifty to help Pakistan make steady progress against Bangladesh before bad light forced early stumps on Saturday.
The Azam-Ali duo put on 91 runs in their unbroken third-wicket stand after Bangladesh left-arm spinner Taijul Islam removed both openers in the morning session at a 59-runs score.
Azam led the batting charge hitting seven fours and a six so far, and brought up his 19th Test fifty after rain briefly halted the game.
SOURCE: AFP
EU re-establishing 'minimal presence' in Kabul
Embassy is being opened after five months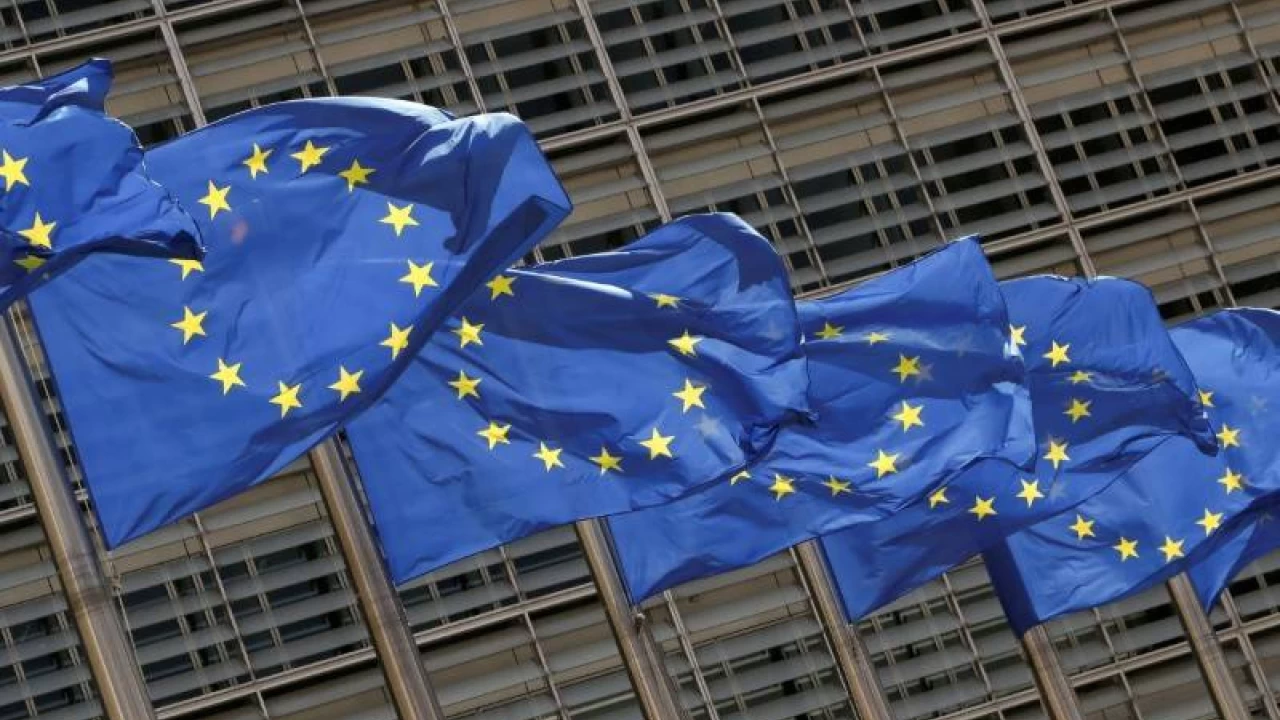 The European Union on Thursday announced it had begun re-establishing a "minimal presence" in Kabul to facilitate the delivery of humanitarian aid in Afghanistan.
"Our minimal presence in Kabul must not in any way be seen as recognition" of the Taliban government there," EU foreign affairs spokesman Peter Stano said in a statement.
"This has also been clearly communicated to the de facto authorities," he added.
Afghanistan is in the grip of a humanitarian disaster, worsened by the Taliban takeover in August that prompted Western countries to freeze international aid and access to billions of dollars worth of assets held abroad.
The country was almost entirely dependent on foreign aid under the previous US-backed government, but jobs have dried up and most civil servants haven't been paid for months.
No country has yet recognised the Taliban, with most watching to see how the hardline Islamists -– notorious for human rights abuses during their first stint in power -– restrict freedoms.
Shortly before Stano made his comments, an Afghan foreign ministry spokesman said on Twitter that the EU was reopening "an embassy" with "a permanent presence in Kabul" for the first time in five months.
Stano said in the statement "the EU has started to re-establish a minimal presence of international EU Delegation staff to facilitate the delivery of humanitarian aid and monitor the humanitarian situation".
The international community is waiting to see how the Taliban Islamic fundamentalists intend to govern Afghanistan, after having largely trampled on human rights during their first stint in power between 1996 and 2001.
While the Taliban claim to have modernised, women are still largely excluded from public employment and secondary schools for girls remain largely closed.
Several countries, including China. Russia, Turkey, the United Arab Emirates and Iran have kept their embassies in Kabul open since the Taliban victory last year, but have not formally recognised their government.
Western diplomats began to evacuate their personnel in the first half of 2021, when American troops began operations to withdraw permanently from Afghanistan.
The withdrawal culminated at the end of August with the chaotic evacuation of 120,000 people following the Taliban's lightning conquest of the country.
Nadal beats Khachanov, qualifies for 4th round in Australian Open
Olympic runner-up Khachanov had lost all seven previous meetings with 2009 Australian Open champion Nadal but briefly looked capable of mounting a comeback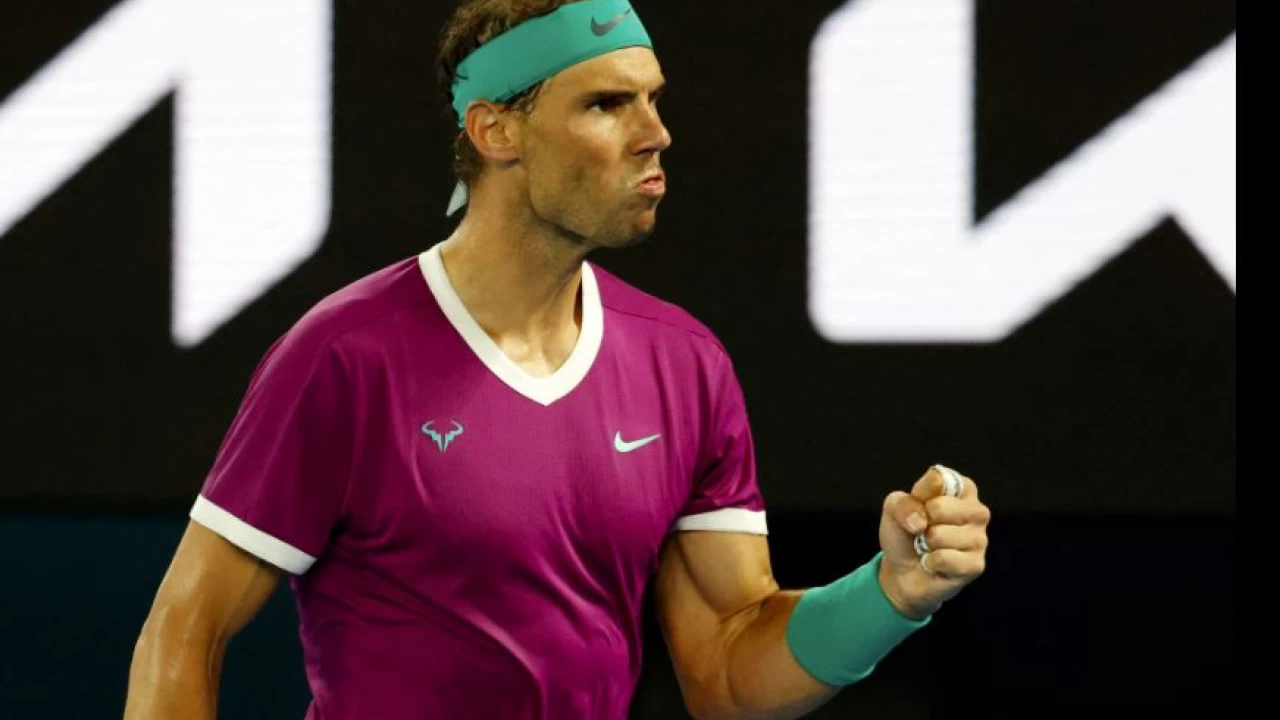 MELBOURNE: Sixth seed Rafa Nadal dropped his first set at this year's Australian Open but still powered through to the fourth round with a 6-3 6-2 3-6 6-1 defeat of Karen Khachanov on Friday.
The Spaniard, seeking to claim a record 21st Grand Slam title in the absence of great rivals Roger Federer and Novak Djokovic, was sensational as he took a two-set lead.
But Khachanov, seeded 28th, threw caution to the wind in the third set, stalling Nadal's charge with some ferocious hitting.
Olympic runner-up Khachanov had lost all seven previous meetings with 2009 Australian Open champion Nadal but briefly looked capable of mounting a comeback.
Nadal seized back control with a break of serve at the start of the fourth, however, and with the clock having ticked past midnight on Rod Laver Arena he finished it off in a hurry.
Nadal, who has reached the last-16 in Melbourne for the 15th time in 17 appearances, will face another Russian, 18th seed Aslan Karatsev, or Frenchman Adrian Mannarino next.
"I played a great player tonight and happy that this was my best match since coming back," the 35-year-old Nadal, who missed the second half of 2021 with a foot injury, said on court.
"I've been going through some tough times in the last year but night's like tonight mean everything."
With Federer still injured and nine-time Australian Open champion Djokovic deported after a visa row, Nadal has a chance to edge ahead of that duo with whom he shares the record for most men's Grand Slam titles.
After routine wins against 66th-ranked American Marcos Giron and German qualifier Yannick Hanfmann in rounds one and two, Khachanov represented a step up in class for Nadal despite the Russian having only ever won one set off the Mallorcan.
Nadal was primed though and won 12 of the first 13 points to stamp his authority all over the court.
Khachanov had no answer to Nadal's intensity and managed to win only one point on Nadal's serve in the opening set.
Nadal broke serve at the start of the second set but Khachanov won an incredible point in the fourth game, picking himself off the floor to crunch a backhand winner and then winning another incredible rally to earn a break point.
He could not convert that and Nadal immediately broke in the next game on his way to a two-set lead.
Khachanov began to hit closer to the lines and with more menace in the third set, which he took after breaking the Nadal's serve for the first time for a 3-1 lead.
Nadal simply found another gear though, firing a stunning backhand winner to break Khachanov's serve, and spirit, in the second game of the fourth set.
SOURCE: REUTERS
ECC approves selected commodities' export to Afghanistan in Pakistani currency
The forum also approved technical supplementary grants of Rs5 billion for the Ministry of Planning, Development and Special Initiatives for conducting the 7th Population and Housing Census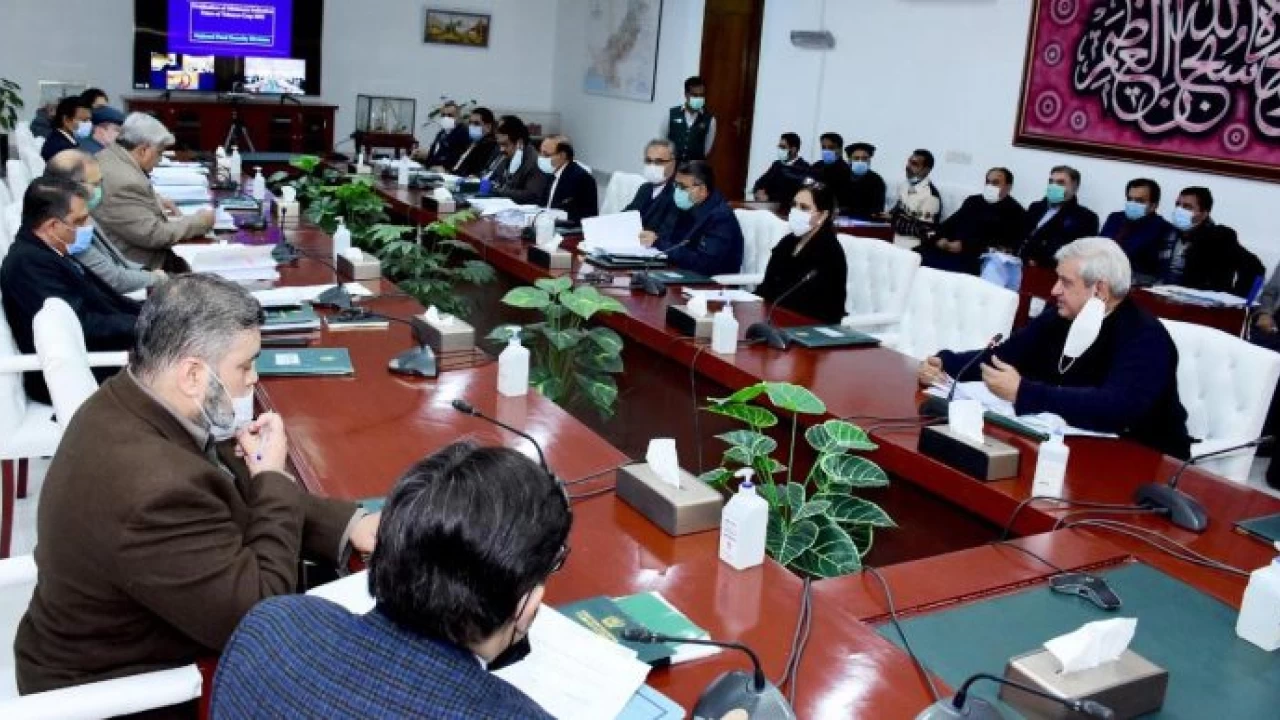 Islamabad: Considering the food crisis and prevailing situation of Afghanistan, the Economic Coordination Committee of the Cabinet Friday approved the summary presented by the Ministry of Commerce, allowing the export of selected commodities to the neighbouring country in Pakistani currency by adding them in the list of items at Para-7(1) of the Export Policy Order, 2020.
Fruits, vegetables, cement, salt and dry fruits were also included in the list of export items, while the ECC removed the 45% regulatory duty on the import of pine nuts from Afghanistan.
The forum also approved technical supplementary grants of Rs5 billion for the Ministry of Planning, Development and Special Initiatives for conducting the 7th Population and Housing Census.
The ECC meeting here, which was virtually presided over by Federal Minister for Finance and Revenue Shaukat Tarin, also approved Rs4 billion under the Pakistan Raises Revenue Programme (PRRP) for the financial year 2021-22 for Federal Board of Revenue.
Federal Minister for National Food Security and Research Syed Fakhar Imam, Federal Minister for Industries and Production Makhdoom Khusro Bakhtiar, Federal Minister for Water Resources Chaudhry Moonis Elahi, federal secretaries and senior officers attended the meeting, a Finance Ministry press release said.
The ECC also approved Rs 78.5 million for the projects of ICT (Islamabad Capital Territory) Administration, by Interior Ministry.
The meeting gave its approval for amounts of Rs 60 million and Rs3 million (equivalent to $17,133.06) for the Interior Ministry within the sanctioned budgets for purchase of spare parts for helicopters maintained by HQs Frontier Corps Balochistan North and HQs Frontier Corps Khuber Pakhtunkhwa (North) respectively.
It approved re-allocation of Rs 226.8 million surrendered funds for the year 2021-22 under Sustainable Development Goals Achievement Programme (SAP) in favour of Interior Division for further release to the ICT Administration.
The meeting gave its consent for rupee cover of $65 million (equivalent to Rs 11,960 million) to the Ministry of National Health Services, Regulations & Coordination, committed by Islamic Development Bank, to utilize the IsDB loan under "IVAC Covid-19 Vaccine Support for Pakistan".
The committee, while noting the growth in exports, approved another summary of the Commerce Ministry to enhance the quota limit for export of samples to $25,000 or 0.1% of actual export proceeds during the last financial year in US dollars per exporter per annum, by amending relevant paras of the Export Policy Order, 2020.
The ECC approved a Commerce Ministry's proposal of removal of 45 percent regulatory duty on the import of Chilghoza from Afghanistan as the tariff reduction would encourage the legal import of unprocessed Chilghoza for processing in the country for export and would also be instrumental in creation of jobs in the far flung areas of border regions of Khyber Pakhtunkhwa and economically backward areas of Balochistan.
The committee approved a proposal submitted by the Finance Division for engaging the services of third party to carry out the monitoring and evaluation (M&E) functions of the Kamyab Pakistan Programme (KPP). The M & E responsibilities were entrusted to Pakistan Poverty Alleviation Fund (PPAF), which due to its legal status had not been able to undertake the task.
The ECC discussed and approved the Finance Division's summary for resolving the issue of reversal of Foreign Commonwealth and Development Office (FCDO) unspent grant funds under amendment to MoU (Memorandum of Understanding) with proposal to establish a new Credit Guarantee Company (CGC) having 56% shareholding of FCDO through Karandaaz (unspent funds) and 44 percent shareholding of Government of Pakistan, with mandate of issuance of credit guarantees against financing in the SME (Small & Medium Enterprises) sector.
The committee after deliberation and considering the depth of Pakistan's relationship with China, and as a goodwill gesture on government level, approved the proposal of the Ministry of Water Resources for compensation package of $11.6 million for the affected Chinese nationals of Dasu Hydropower Project incident.
The ECC allowed the operations of SNGPL based plants (Fatima Fertilizer (Sheikhupura plant ) and Agritech) for a further two months post January, i.e., February- March at gas rate of Rs. 839/MMBTU on a summary of Ministry of Industries and Production to meet the Urea fertilizer requirement for remaining Rabi Season 2021-22.
It approved a summary tabled by Ministry of Information Technology and Telecommunication for the constitution of Advisory Committee headed by the Finance Minister for the release of IMT/5G spectrum.
The ECC also approved the draft Policy Directive of the Pakistan Telecommunication (Re-Organization) Act 1996 for renewal of Cellular License of Pakistan Mobile Communication Limited (PMCL/Jazz). It was presented by the Ministry of Information Technology & Telecommunication.
SOURCE: APP