November is still away, PM answers about another extension to Gen Bajwa
Imran Khan describes his government's relationship with military leadership as exemplary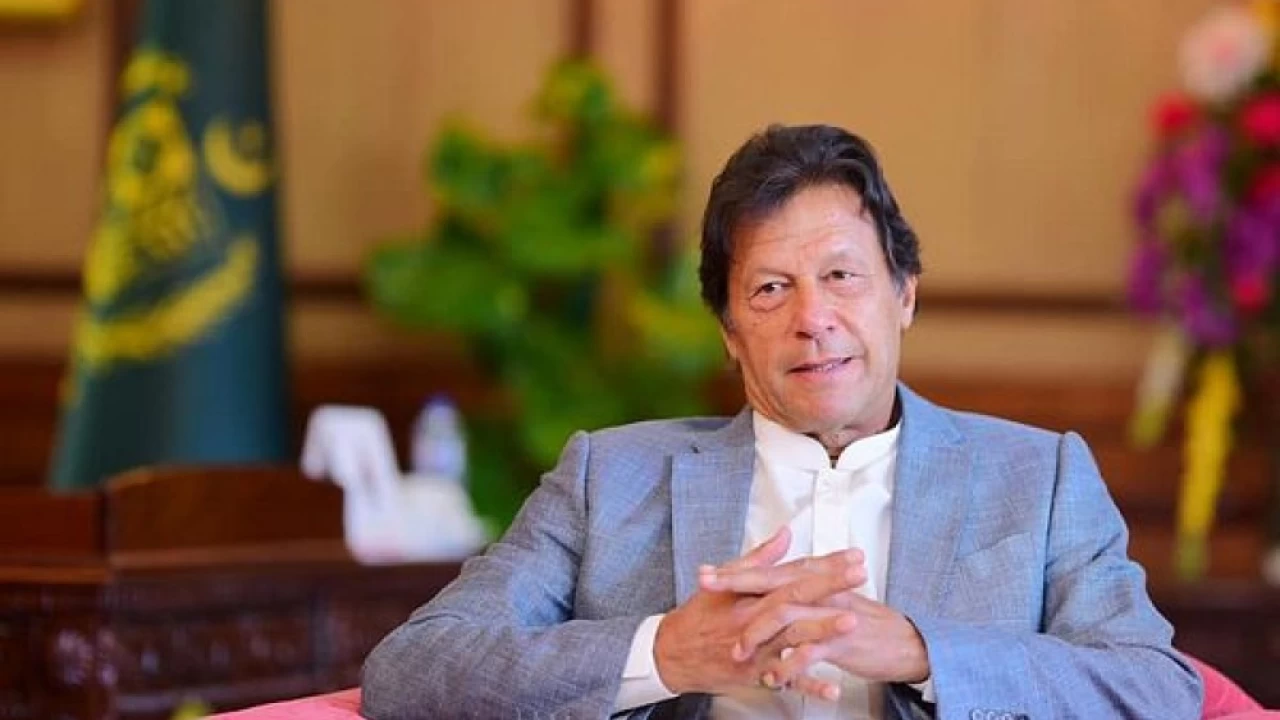 When asked about giving another extension to Chief of Army Staff (COAS) General Qamar Javed Bajwa General Bajwa, Prime Minister (PM) Imran Khan said the new year has just begun and November is still away.
The prime minister answered a question regarding another extension to COAS Bajwa during an interview with private TV channel. He said that he has so far not thought about giving another extension to General Qamar Javed Bajwa as November is still away. "We will see to it when the times comes," he added.
The prime minister said that Pakistan has faced pressure from the US on the IMF-related issues. He described his government's relationship with the military leadership as exemplary.
Imran Khan said that the next three months were very important for his government and it needs to rein in inflation during this period. "If opposition parties want to move a no-confidence motion against him, they were free to attempt that," he said.
In October 2018, the PTI-led government announced a three-year extension for General Bajwa from November 2019 to November 2022.
Ukraine dispute: US, Russia agree to continue talks despite no breakthrough in FMs meeting
Russia doesn't want Ukraine to be part of NATO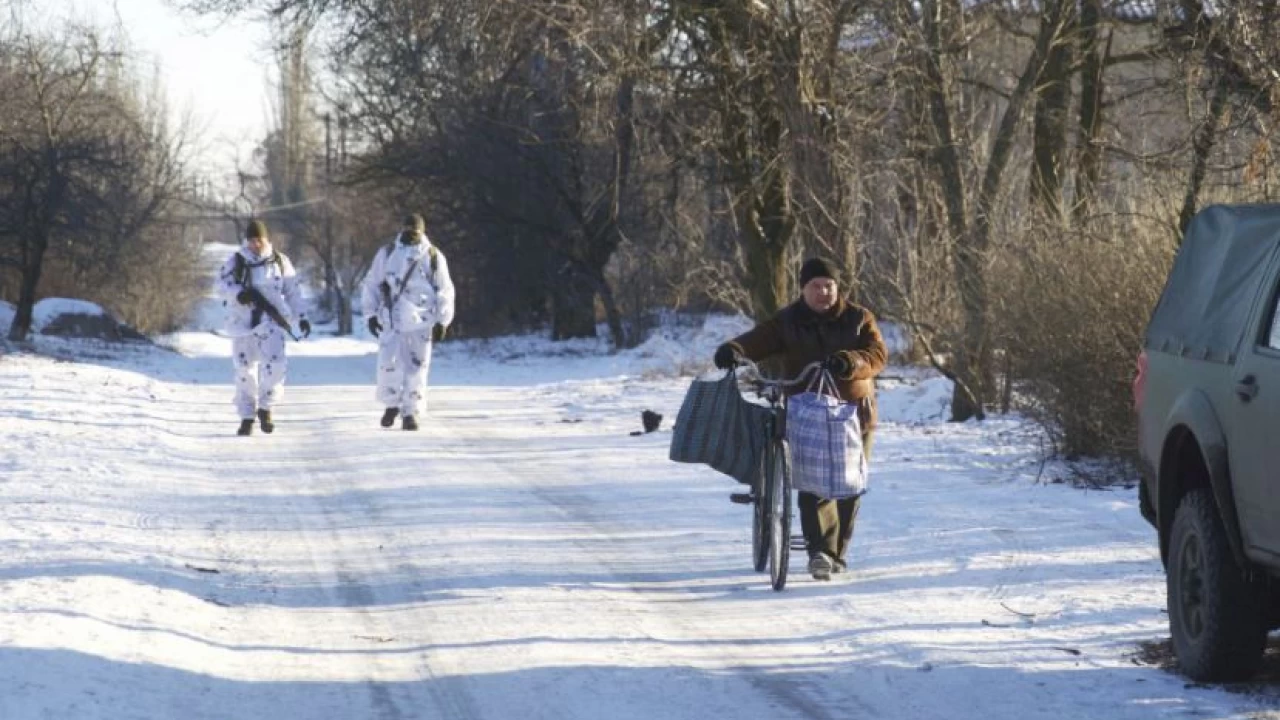 GENEVA: The top US and Russian diplomats made no major breakthrough at talks on Ukraine on Friday but agreed to keep talking to try to resolve a crisis that has stoked fears of a military conflict.
After the talks in Geneva, U.S. Secretary of State Antony Blinken warned of a "swift, severe" response if Russia invades Ukraine after massing troops near its border and Russian Foreign Minister Sergei Lavrov said Moscow was still waiting for a written response to demands for security guarantees.
But both said they were open to further dialogue, and Blinken saw grounds to hope that mutual security concerns could be addressed.
"Based on the conversations we've had -- the extensive conversations -- over the past week and today here in Geneva I think there are grounds for and a means to address some of the mutual concerns that we have about security," Blinken said.
He described the talks as "frank and substantive" and told reporters that Russia now faced a choice.
"It can choose the path of diplomacy that can lead to peace and security, or the path that will lead only to conflict, severe consequences and international condemnation," Blinken said, adding that diplomacy would be preferable.
"We've been clear - if any Russian military forces move across Ukraine's border, that's a renewed invasion. It will be met with swift, severe and a united response from the United States and our partners and allies."
Lavrov said the ball was in Washington's court.
Describing the meeting as open and useful, he said Moscow would understand whether talks were on the right track once it had received a written response to its sweeping security demands from the United States.
"I can't tell you if we're on the right track or the wrong track. We'll understand this when we receive the American response on paper to all the points in our proposal," Lavrov said.
Russia's demands include a halt to NATO's eastward expansion and a pledge that Ukraine will never be allowed to join the Western military alliance.
Blinken said he expected to share with Russia "our concerns and ideas in more detail and in writing next week" and said he and Lavrov had "agreed to further discussions after that".
Russia and the United States could hold another meeting next month to discuss Moscow's demands for security guarantees, Russia's RIA news agency quoted a source in the Russian delegation as saying.
'LET'S NOT GET AHEAD OF OURSELVES'
Lavrov said Russia had worries of its own, "not about invented threats, but real facts that no one hides - pumping Ukraine with weapons, sending hundreds of western military instructors".
Asked about the possibility of a summit between President Vladimir Putin and U.S. President Joe Biden, Lavrov was circumspect.
"Let's not get ahead of ourselves, President Putin is always ready for contacts with President Biden, it's clear these contacts need to be seriously prepared," he said.
Washington's hopes of building a united front of opposition to Moscow were complicated by U.S. President Joe Biden's comments at a news conference on Wednesday in which he suggested that allies might be divided on how to respond to a "minor incursion" by Russia into Ukraine.
Before Friday's meeting, Blinken swung through Europe to try to shore up U.S. allies' commitments to hit Russia with economic sanctions if it goes ahead with an invasion of Ukraine.
In Kyiv on Wednesday, Blinken assured Ukraine of U.S. support. Blinken, before meeting German, French and British officials in Berlin on Thursday, said Russian President Vladimir Putin could order an invasion imminently.
Blinken's deputy, Wendy Sherman, and Lavrov's deputy, Sergei Ryabkov, also met in Geneva last week, without a breakthrough.
SOURCE: REUTERS
Nadal beats Khachanov, qualifies for 4th round in Australian Open
Olympic runner-up Khachanov had lost all seven previous meetings with 2009 Australian Open champion Nadal but briefly looked capable of mounting a comeback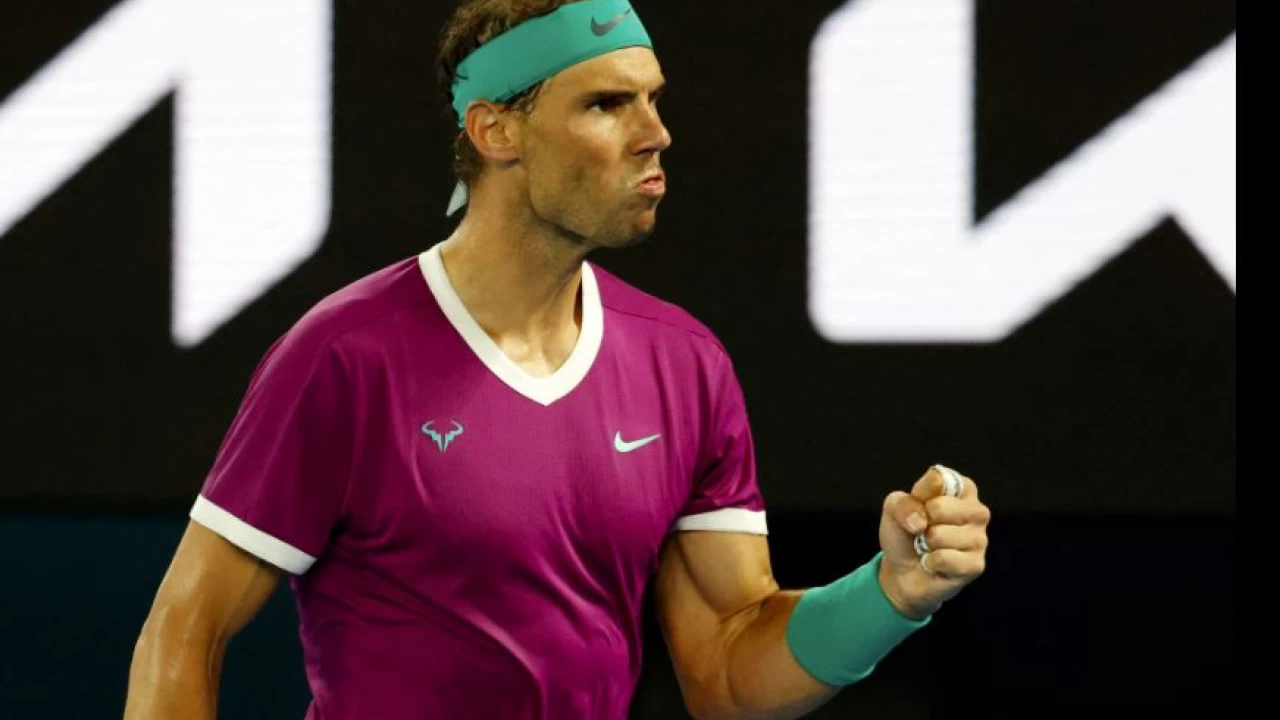 MELBOURNE: Sixth seed Rafa Nadal dropped his first set at this year's Australian Open but still powered through to the fourth round with a 6-3 6-2 3-6 6-1 defeat of Karen Khachanov on Friday.
The Spaniard, seeking to claim a record 21st Grand Slam title in the absence of great rivals Roger Federer and Novak Djokovic, was sensational as he took a two-set lead.
But Khachanov, seeded 28th, threw caution to the wind in the third set, stalling Nadal's charge with some ferocious hitting.
Olympic runner-up Khachanov had lost all seven previous meetings with 2009 Australian Open champion Nadal but briefly looked capable of mounting a comeback.
Nadal seized back control with a break of serve at the start of the fourth, however, and with the clock having ticked past midnight on Rod Laver Arena he finished it off in a hurry.
Nadal, who has reached the last-16 in Melbourne for the 15th time in 17 appearances, will face another Russian, 18th seed Aslan Karatsev, or Frenchman Adrian Mannarino next.
"I played a great player tonight and happy that this was my best match since coming back," the 35-year-old Nadal, who missed the second half of 2021 with a foot injury, said on court.
"I've been going through some tough times in the last year but night's like tonight mean everything."
With Federer still injured and nine-time Australian Open champion Djokovic deported after a visa row, Nadal has a chance to edge ahead of that duo with whom he shares the record for most men's Grand Slam titles.
After routine wins against 66th-ranked American Marcos Giron and German qualifier Yannick Hanfmann in rounds one and two, Khachanov represented a step up in class for Nadal despite the Russian having only ever won one set off the Mallorcan.
Nadal was primed though and won 12 of the first 13 points to stamp his authority all over the court.
Khachanov had no answer to Nadal's intensity and managed to win only one point on Nadal's serve in the opening set.
Nadal broke serve at the start of the second set but Khachanov won an incredible point in the fourth game, picking himself off the floor to crunch a backhand winner and then winning another incredible rally to earn a break point.
He could not convert that and Nadal immediately broke in the next game on his way to a two-set lead.
Khachanov began to hit closer to the lines and with more menace in the third set, which he took after breaking the Nadal's serve for the first time for a 3-1 lead.
Nadal simply found another gear though, firing a stunning backhand winner to break Khachanov's serve, and spirit, in the second game of the fourth set.
SOURCE: REUTERS
Public to interact with PM Imran via live phone calls on Jan 23
Imran Khan would take people into confidence regarding measures adopted by government for their betterment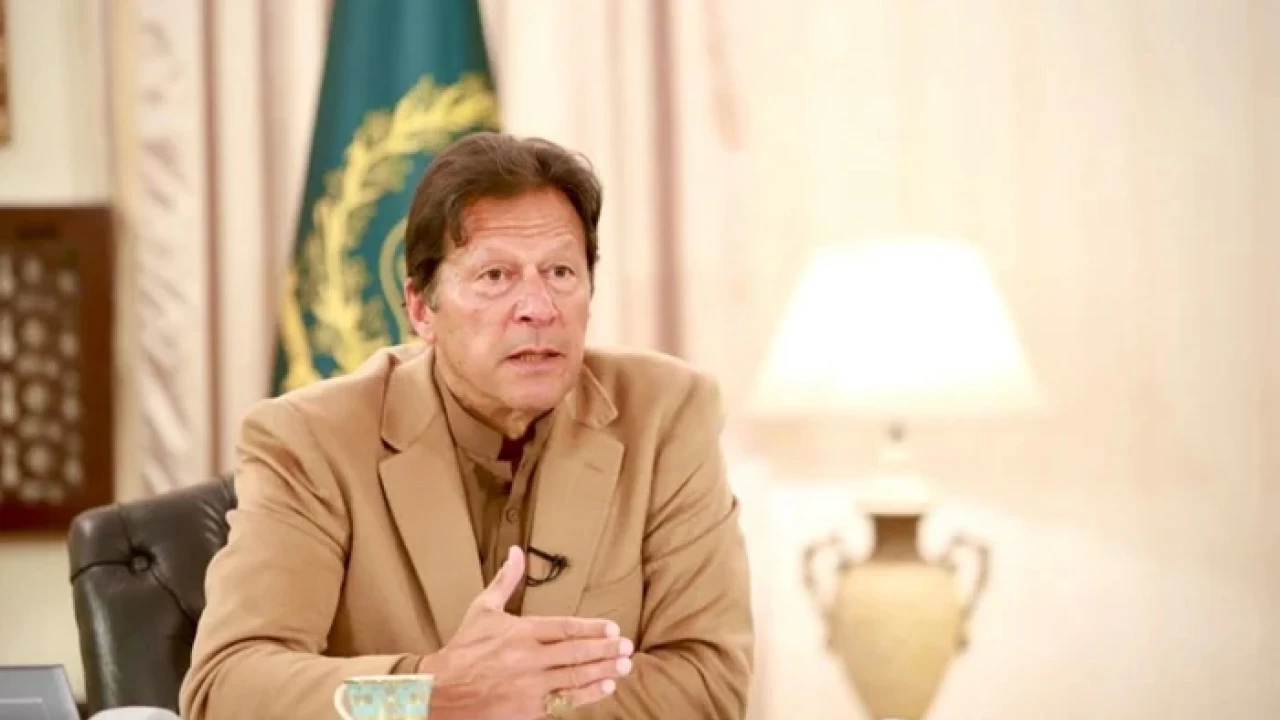 Islamabad: Prime Minister Imran Khan will receive direct phone calls from general public during a programme "Aap Ka Wazir-e-Azam" approximately at 1500 hours on Sunday (January 23).
This was announced by Adviser to Prime Minister on Political Communication Shahbaz Gill on Friday.
In a tweet, Special Assistant to Prime Minister on Political Communication Dr Shahbaz Gill said the Prime Minister will listen to the complaints and opinions of the people and will inform them about different initiatives taken by the government.
Taking to Twitter, Shahbaz Gill said that the prime minister will take direct calls from the general public on January 23 at 3:00 pm. "Imran Khan will receive complaints and suggestions from the general public," he said.
The adviser further shared that the prime minister would take people into confidence regarding the measures adopted by the government for their betterment.
وزیراعظم عمران خان 23 جنوری بروز اتوار تقریباً دن کے 3 بجے آپکا وزیراعظم پروگرام میں عوام کی براراست ڈائیریکٹ فون کالز موصول کریں گے۔ عوام کی شکایات اور آرا سنیں گے اور حکومت کے کئے گئے اقدامات سے عوام کو آگاہ کریں گے۔

— Dr. Shahbaz GiLL (@SHABAZGIL) January 21, 2022