Police arrests suspect who left girl's body in hospital
Lahore: The police have arrested a suspect who fled along with his partner after leaving the body of a female student, Maryam, at a private hospital near Nawab Town in Lahore.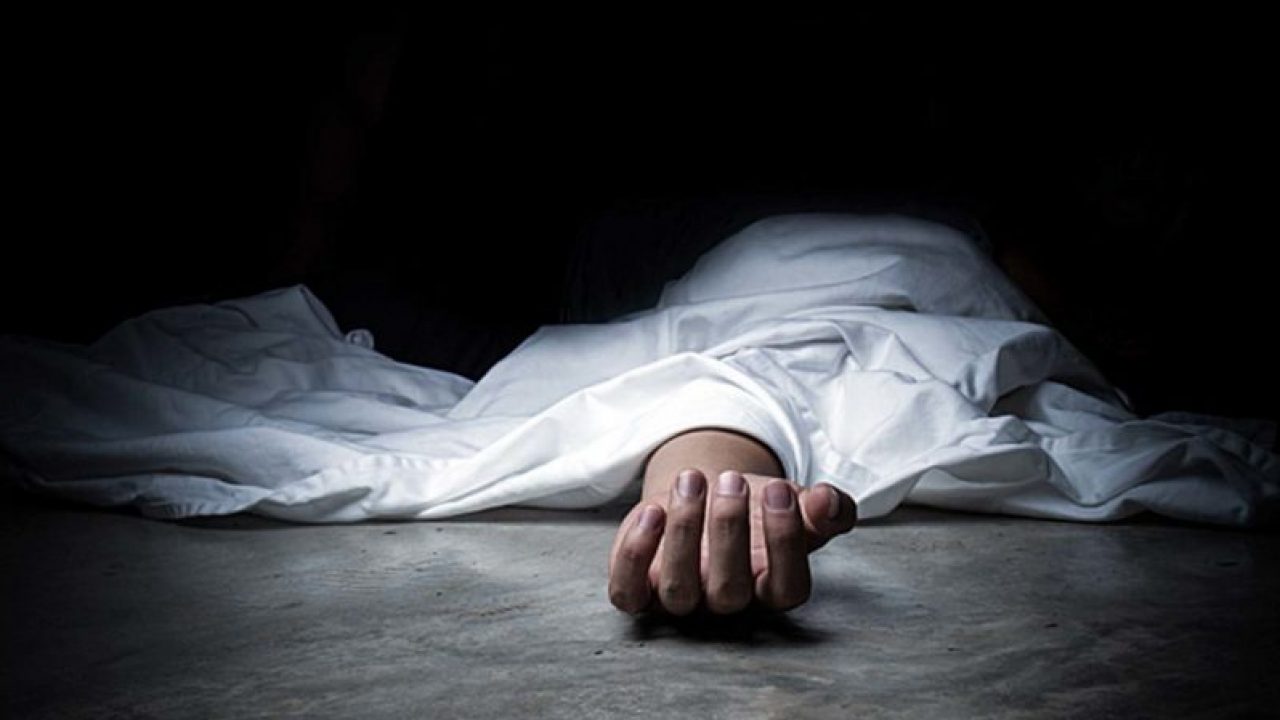 The full name of the deceased girl has not been disclosed.
As per police officials, the culprit was friends with the deceased student. In his statement to the police, the suspect has alleged that Maryam, a resident of Gujrat, was pregnant and died due to complications of an unsafe abortion.
Law enforcement agencies have recovered CCTV footage which showed both suspects arriving at the hospital in a white car. One of the suspects came out of the car, carrying the girl's body in his arms, which he and left in the hospital ward before fleeing. A search is underway for the second suspect.
Maryam's body was later handed over to her relatives after a brief post-mortem. Her family had a different story to tell. The father of the girl stated that Maryam was enrolled in Government College University and she came to Lahore to pay her fee.
"She had one lakh twenty thousand with her along with a cell phone," he told the police.
The case is still under investigation.
Australia to cancel Afghan test if Taliban ban women's sports
Canberra: Cricket Australia Thursday issued an official notification, stating that they would cancel Test match against Afghanistan unless Taliban lift the reported ban on women's sports.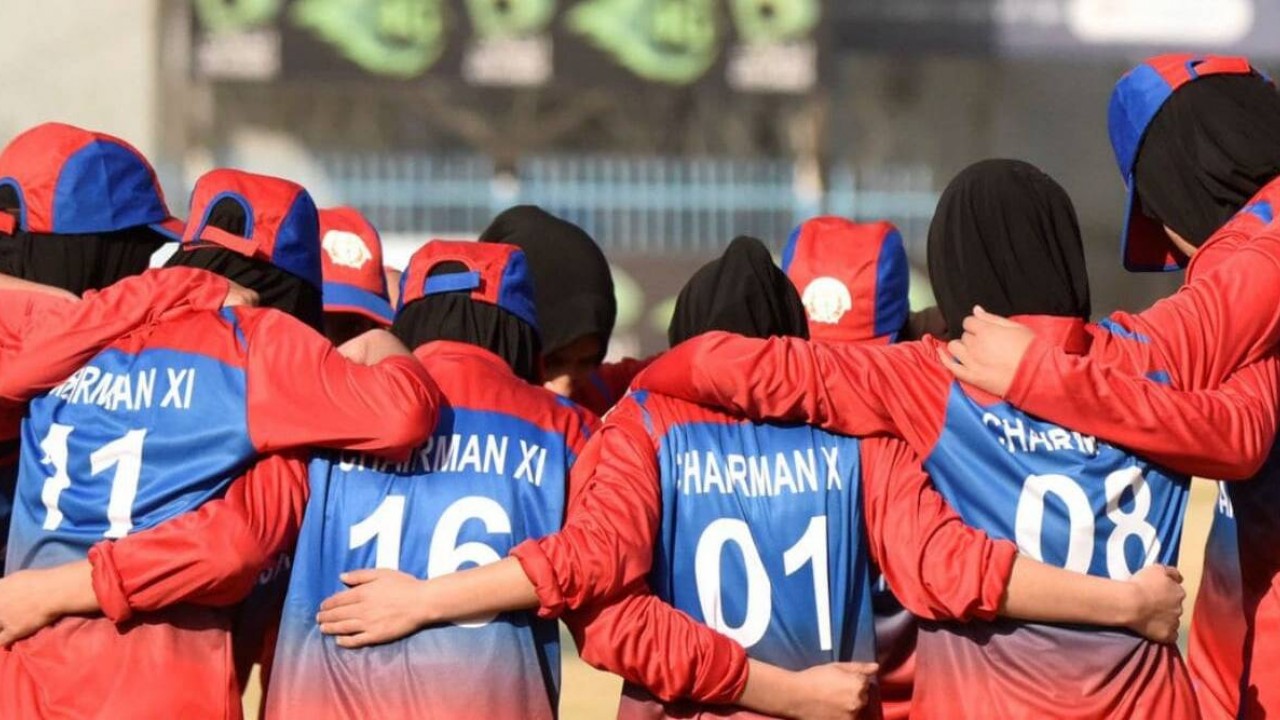 On its official twitter handle, Cricket Australia said that it will not host Afghanistan planned Test match in Hobart starting November 27, if news reports of Taliban views on the women's game were true.
"If recent media reports that women's cricket will not be supported in Afghanistan are substantiated, Cricket Australia would have no alternative but not to host Afghanistan for the proposed Test match due to be played in Hobart," said Cricket Australia in its statement.
An update on the proposed Test match against Afghanistan ⬇️ pic.twitter.com/p2q5LOJMlw

— Cricket Australia (@CricketAus) September 9, 2021
The Taliban, banned sports for women in the country saying, they don't think women will be allowed to play cricket as it's not necessary for them to participate.
According to SBS, Ahmadullah Wasiq, deputy head of the Taliban's cultural commission said, "In cricket, women might face a situation where their face and body will not be covered".
"Islam does not allow women to be seen like this," he stressed.
Meanwhile, players from Afghanistan women's soccer team are among dozens of athletes who were given visas to live in Australia and have been undergoing quarantine amid coronavirus pandemic.
However, it is a move that could cost Afghanistan its status as a Test-playing nation.
Afghanistan has a national women's cricket team — but its status has been thrown into question along with every other woman in the country after the Taliban ousted the U.S.-backed government.
In August, Taliban allowed men's cricket to continue and gave approval for the men's national team to travel to Australia for a test match in November.
BTS takes over UNGA, performs 'Permission to Dance' inside assembly hall
BTS' speech was followed by a pre-recorded performance of their latest song 'Permission to Dance' which in itself is a message of positivity and hoping for an end to the pandemic.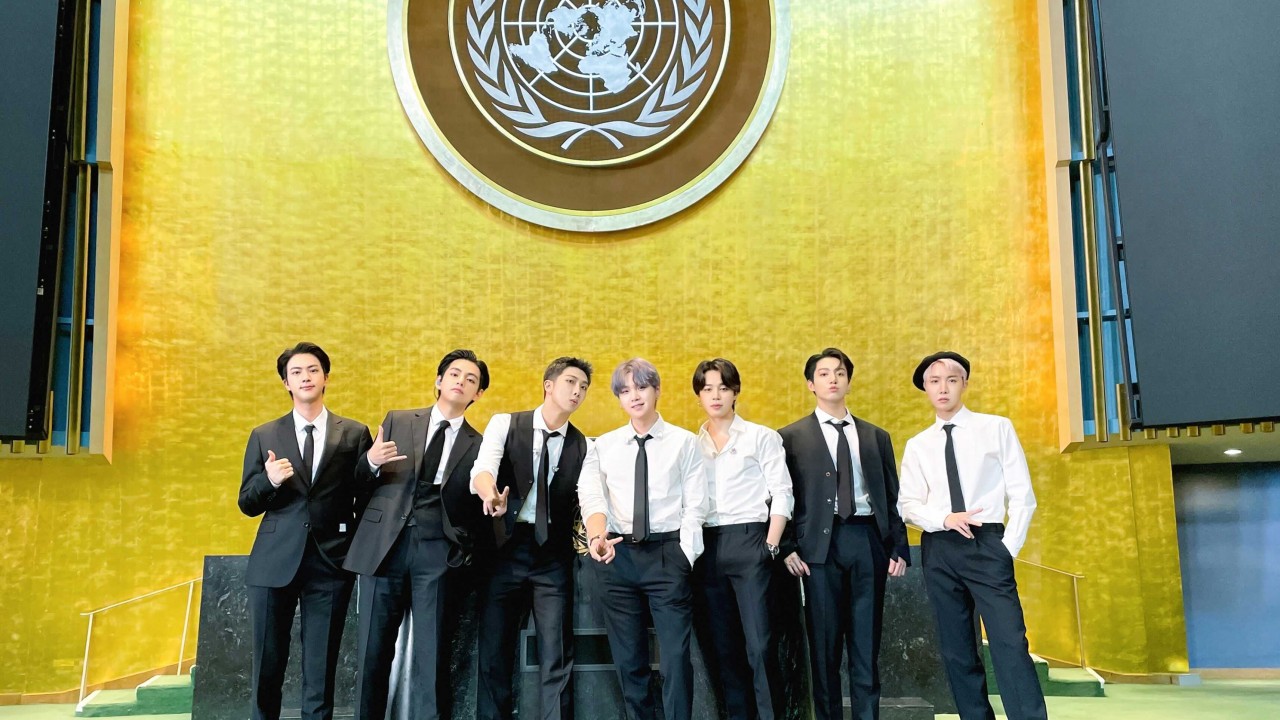 New York: Acclaimed K-POP band BTS addressed the United Nations General Assembly (UNGA) as the special presidential envoy for future generations and culture from their native South Korea— expressing their faith in young people's ability to imagine a better world despite pandemic.
They spoke about climate change, and sustainable development amid the pandemic. The band discussed the difficulties that the youth encountered as a result of the pandemic.
The group leader Kim Namjoon (RM) taking centrestage, began in Korean, "It is an honor to be here today, where BTS has been appointed as Special Presidential Envoy for The Republic of Korea. We're here today to share the stories of a future generation. Before we came here, we asked the young people in their teens and 20s around the world about their past two years and about the world they find themselves in today".
BTS' speech was followed by a pre-recorded performance of their latest song 'Permission to Dance' which in itself is a message of positivity and hoping for an end to the pandemic.
The artists took turns on stage during their seven-minute speech, but it wasn't all about UN goals.
The pre-recorded video was presented soon after all members of the band- Jimin, J-Hope, Jin, Suga, RM, Jungkook, and V- spoke about the possibilities of the future generation and their ability to adapt to changing times amid a raging coronavirus pandemic.
Korean President Moon Jae-in, at the conclusion of his speech in session, introduced the seven band members as the 'World's most loved artist'.
The UNICEF tweeted, "Today, BTS returned to #UNGA to share a powerful message on climate action, COVID-19 vaccines & the importance of taking care of ourselves and our communities. Thank you, @BTS_twt for inspiring a generation of young people. Together, we can create a better world. #BTSLoveMyself".
Watch here again the #BTSatUNGA performance!

"Permission to dance"@BTS_twt #BTSARMY https://t.co/StHI06YgRj

— UN News (@UN_News_Centre) September 20, 2021
It is pertinent to mention here that BTS began their 'Love Myself campaign' with UNICEF in 2017, and it was the subject of RM's first UN speech, which he gave in English.
The band virtually attended the 75th Assembly. It took place last year and offered its message through a film that brought people comfort.
This time, the band members took turns speaking in Korean, which was simultaneously dubbed in English.
With 73 new fatalities, Pakistan's COVID-19 death count nears 27,000
Islamabad: Pakistan is witnessing daily surge in COVID-19 cases with authorities linking the upswing to the deadly fourth wave. Today country's positivity rate is on 4.78%.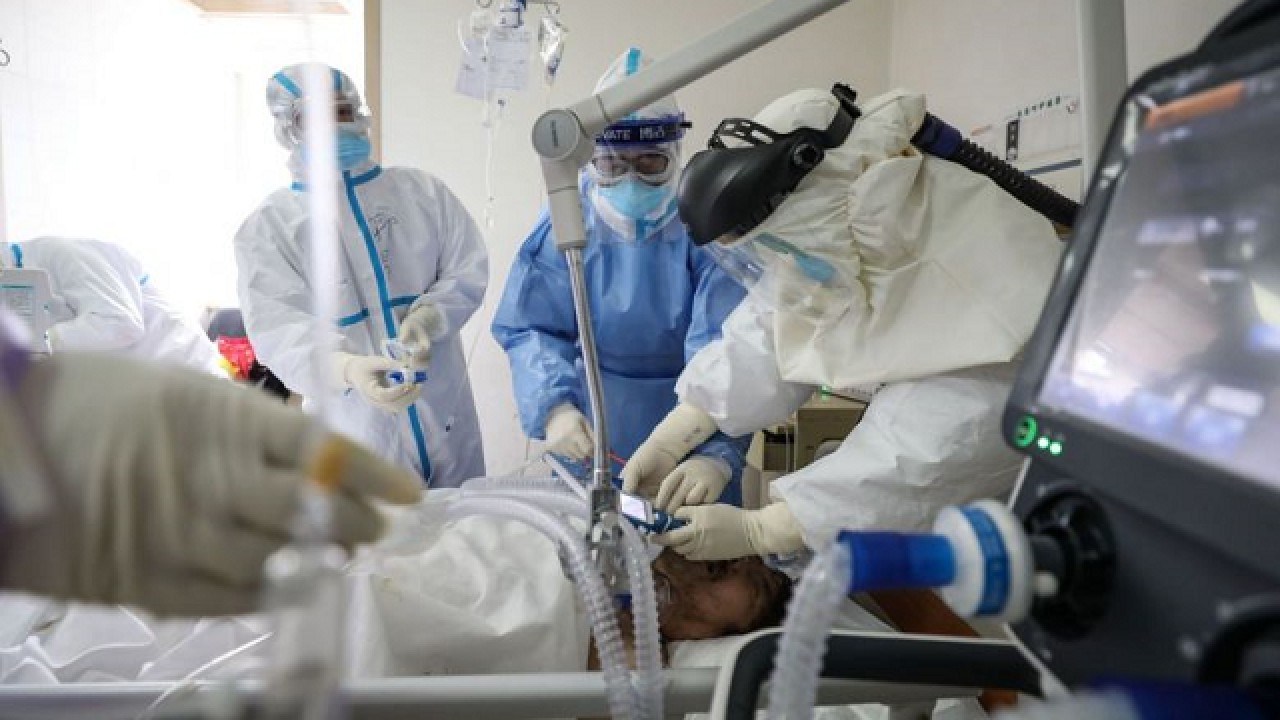 As per National Command and Control Center (NCOC), around 2,714 cases of coronavirus were reported while 73 people succumbed to the disease in the last 24 hours, taking the total death toll to 26,938.
Pakistan conducted a total of 56,733 tests in the last 24 hours.
As per the NCOC, total confirmed cases are 1,212,809 whereas 5,122 are under critical care.
Punjab
The number of patients swelled to 416,901 in the province with 12,291 causalities.
Sindh
The number of infections has surged to 446,840 in the province, while the death toll has reached 7,192.
Khyber Pakhtunkhwa
The confirmed cases have surged to 169,429 in the province with 5,310 casualties.
Balochistan
There are 32,658 confirmed cases while 344 patients have died from the infection so far.
AJK and Gilgit-Baltistan
There are 33,490 coronavirus cases in the AJK while the death toll has reached 727. On the other hand, there are 10,198 cases in GB with 182 coronavirus deaths.
Islamabad
There are 103,293 cases in the capital city while 892 people have lost their lives.