Usman Khawaja to open for Australia, Harris dropped for final Ashes test
Usman Khawaja will open for Australia in the fifth Ashes test in Hobart against England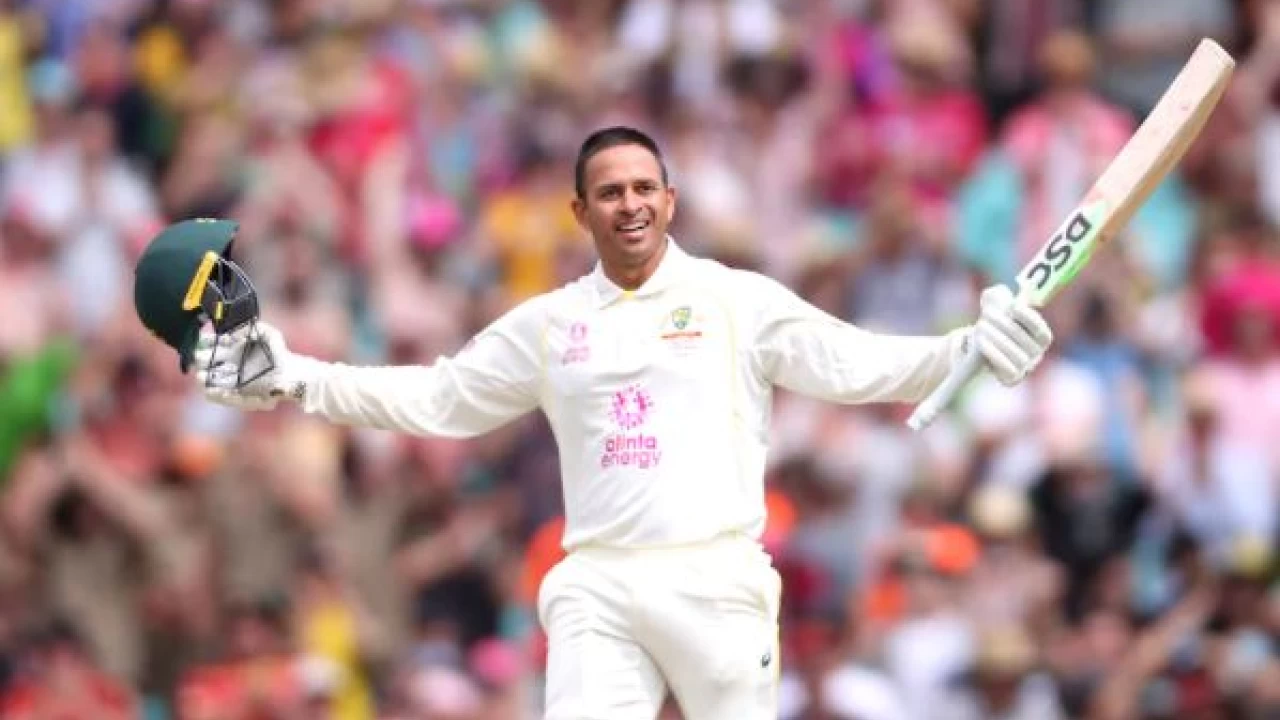 Melbourne: Usman Khawaja will open for Australia in the fifth Ashes test in Hobart against England in place of the dropped Marcus Harris, captain Pat Cummins said on Thursday.
Khawaja, who replaced Travis Head in the middle order in the fourth test, scored back-to-back centuries at the Sydney Cricket Ground in a stunning return after more than two years out of the test side.
Head reclaims the number five position after contracting COVID-19 and being forced into isolation following Australia's series-sealing win in the third test at the Melbourne Cricket Ground.
Harris scored a test-high 76 in the low-scoring MCG match but has made a modest 179 runs at 29.83 for the series.
"I think he knew it was coming," Cummins told reporters. "The message to Harry is we think he's going really well.
"I thought Marcus has been really good, I think he's been growing each game. He's certainly part of the future."
Australia have yet to decide on their bowling attack for Hobart, with paceman Scott Boland under an injury cloud.
Jhye Richardson, who took a five-wicket innings haul in the second test in Adelaide, could return to the side if Boland is ruled out.
SOURCE: Reuters
Pakistan wants to establish friendly relation with India
FO says Pakistan is committed to have meaningful, constructive and result-oriented dialogue with India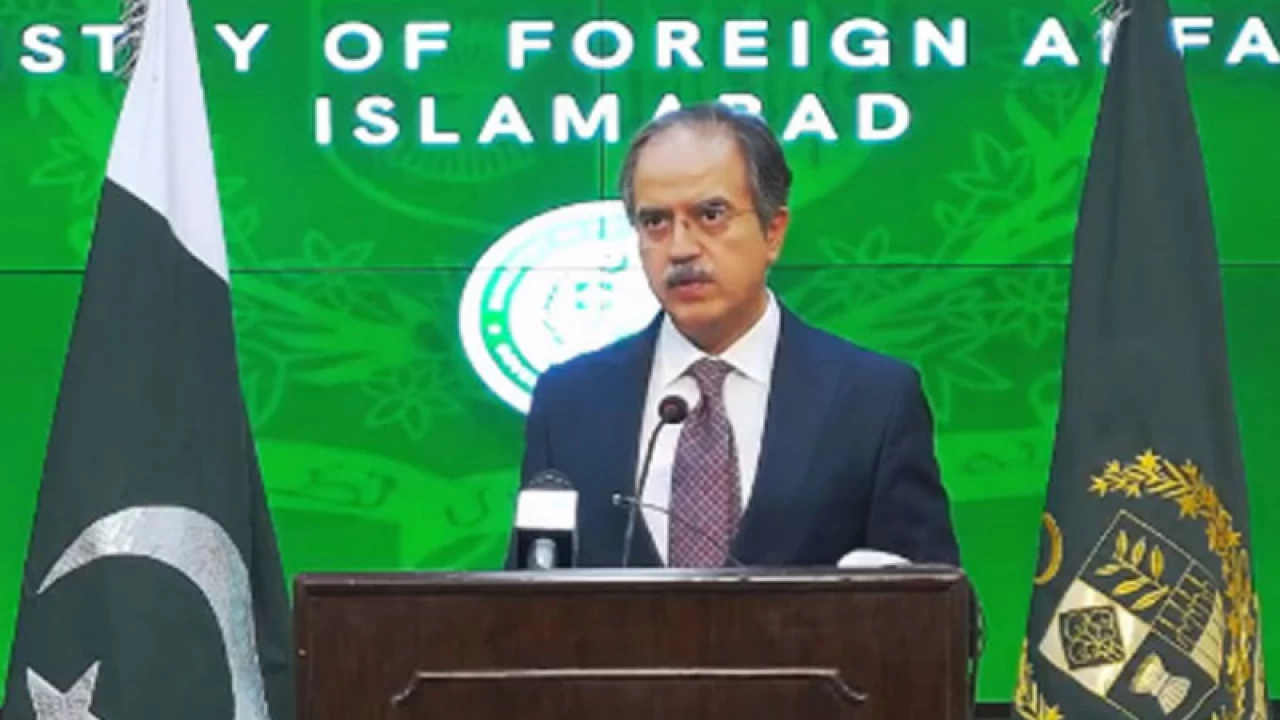 Islamabad: Foreign Office (FO) spokesperson Asim Iftikhar Ahmed has said that Pakistan wants to establish peaceful and friendly relations with all its neighbours including India.
Responding to questions during his weekly press briefing in Islamabad on Friday, the FO spokesperson maintained that Pakistan is committed to have meaningful, constructive and result-oriented dialogue with India, but the onus is on New Delhi to take necessary steps to create an enabling environment.
Talking about Pak-India relations, he said ties are not good since the unilateral and illegal actions taken by the Indian regime on August 5, 2019 in the Indian Illegally Occupied Jammu and Kashmir.
Responding to another question regarding continued oppression by the Indian forces in the held territory, the spokesperson said the international community needs to do more in checking atrocities against the innocent people of Kashmir.
Answering a query regarding return of Pakistani students to China, Asim Iftikhar said Pakistani authorities are taking up this issue with the relevant Chinese quarters so that Pakistani students can go back to China to pursue their education
Sharif family should come to clarify position on Guthrie's statement: Fawad
British solicitor claims former CJ Rana Shamim signed affidavit at residence of Nawaz Sharif in London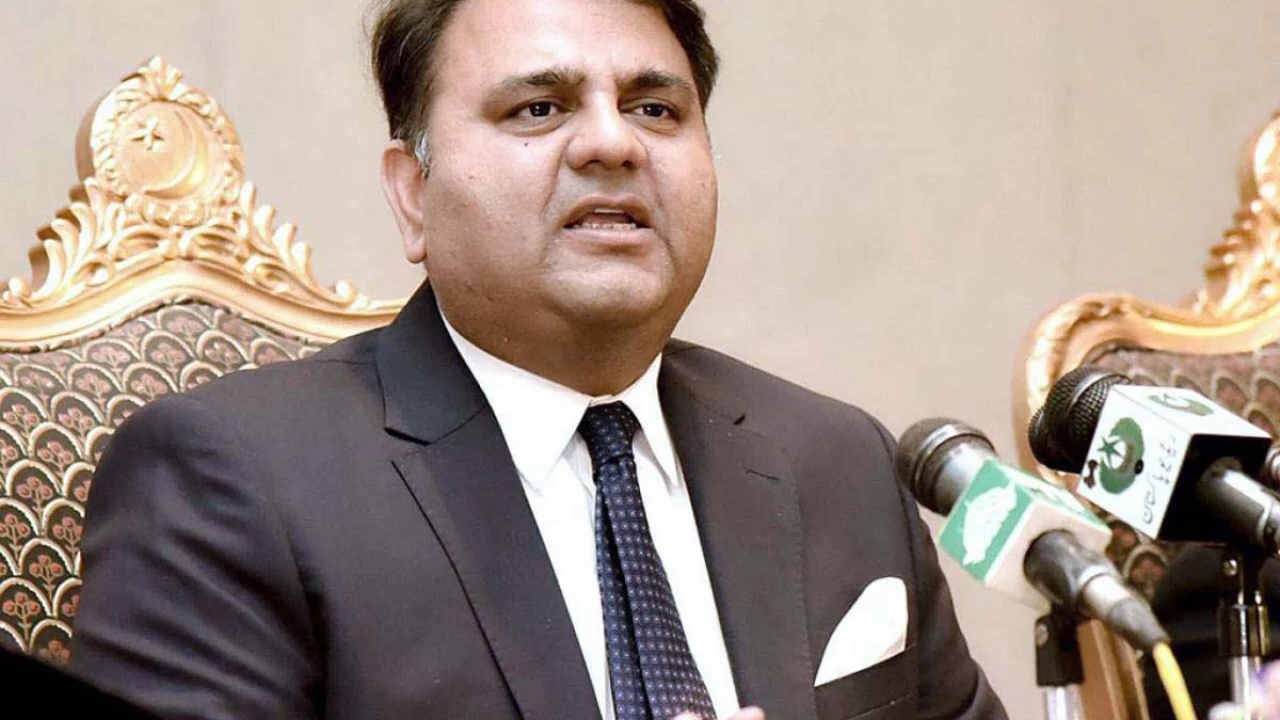 Dubai: Minister for Information Fawad Chaudhry on Friday asked the Sharif family to clarify their position on the statement by British solicitor Charles Guthrie claiming that former Giligt Baltistan chief judge Rana Shamim signed the affidavit at the residence of Nawaz Sharif in London.
It was an important allegation and "I think the Sharif family should come forward and explain their position," he said while talking to the media.
Chaudhry Fawad said apparently it was a fake story as the affidavit was signed at the residence of Nawaz Sharif. "When Nawaz Sharif and the company was in power, only his films were playing, no one paid attention to the original cinema films," he added.
Taking a jibe on Nawaz Sharif, he said the "flop movie" (referring to Nawaz) had gone to London.
To a question, he said the overseas Pakistanis were an asset for the nation and particularly those living in the United Arab Emirates.
Around 1.5 million Pakistanis resided in the UAE, the biggest contributor in the remittances, and most of them were using the Roshan Digital Pakistan account, he added.
The minister said the overseas Pakistanis supported Prime Minister Imran Khan and he also stood with him firmly, and their combination would take Pakistan forward.
Fawad said 11 Pakistani films were being screened at the Dubai Film Festival and he was here to support and enjoy the Pakistani stuff.
Increase in US rates could 'throw cold water' on global economic recovery: IMF chief
"Higher US interest rates could make it more expensive for countries to service their dollar-denominated debt"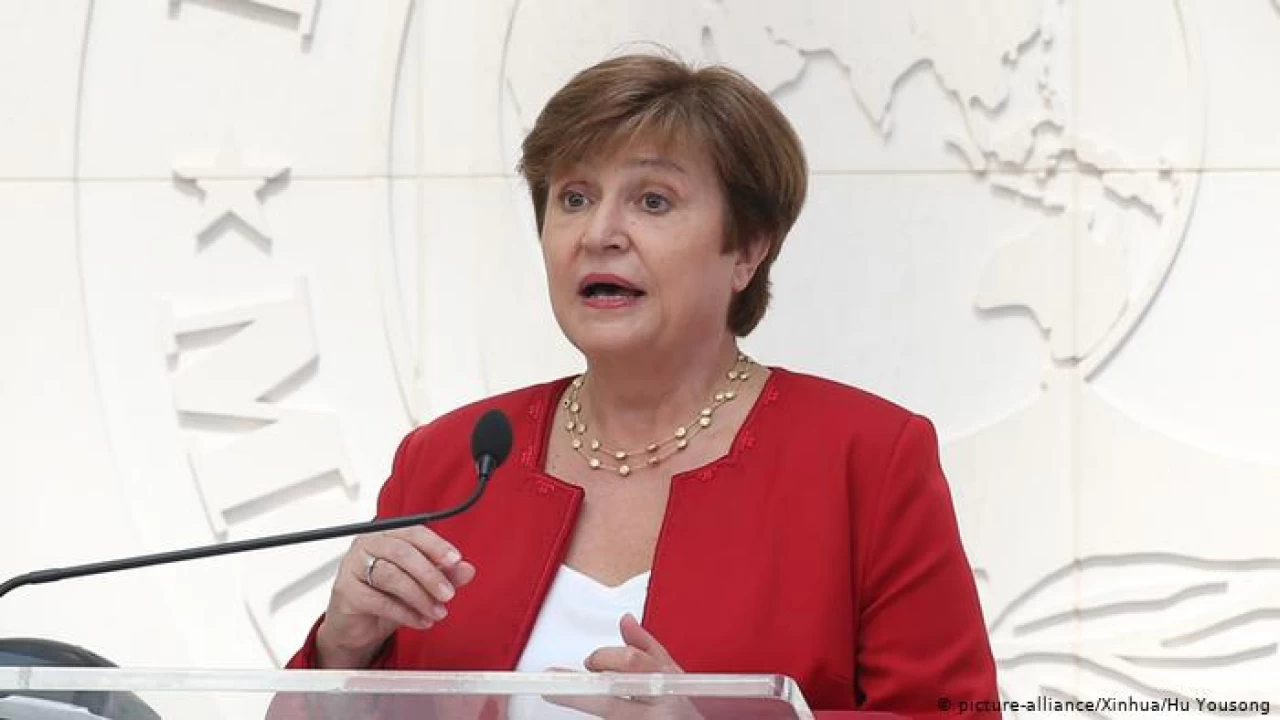 Kristalina Georgieva, managing director of the International Monetary Fund, has said that interest rate hikes by the Federal Reserve could "throw cold water" on already weak economic recoveries in certain countries.
Georgieva, speaking via videoconference at The Davos Agenda virtual event on Friday, said an increase in US rates could have significant implications for countries with higher levels of dollar-denominated debt.
She said it was therefore "hugely important" that the Fed was clearly communicating its policy plans to prevent surprises. Higher US interest rates could make it more expensive for countries to service their dollar-denominated debt.
On a panel moderated by CNBC's Geoff Cutmore, Georgieva said the IMF's message to countries with high levels of dollar-denominated debt was: "Act now. If you can extend maturities, please do it. If you have currency mismatches, now is the moment to address them."
She added that her biggest concern is for low income countries with high levels of this debt, highlighting that two-thirds were now either in "debt distress" or in danger of falling into it — that's twice as many as in 2015.
'Losing some momentum'
The IMF expects the global economic recovery to continue, Georgieva said, but stressed that it was "losing some momentum."
As such, she suggested that a New Year's resolution for policymakers should be "policy flexibility."
"2022 is like navigating an obstacle course," she said, given risks such as rising inflation, the Covid-19 pandemic and high debt levels. The IMF warned in December that global debt hit $226 trillion in 2020 — the largest one-year rise since World War II.
With regards to inflation, Georgieva stressed that the problem is country specific. Prices are rising at startling speeds in a number of countries: euro zone inflation hit a record high of 5% in December, the U.K. inflation rate hit a 30-year high in the same month and the U.S. consumer price index rose at its fastest pace since June 1982.
"That country specificity is what makes 2022, in a way, even more difficult than 2020," Georgieva said.
"In 2020, we had similar policies everywhere because we were fighting the same problem — an economy in standstill. In 2022, conditions in countries are very different, so we cannot anymore have the same policy everywhere, it has to be country specific and that makes our job in 2022 so much more complicated."
SOURCE: CNBC