NATO and Russia confront stark differences on Ukraine crisis
NATO and Russia confronted their stark divide over security in Europe on Wednesday.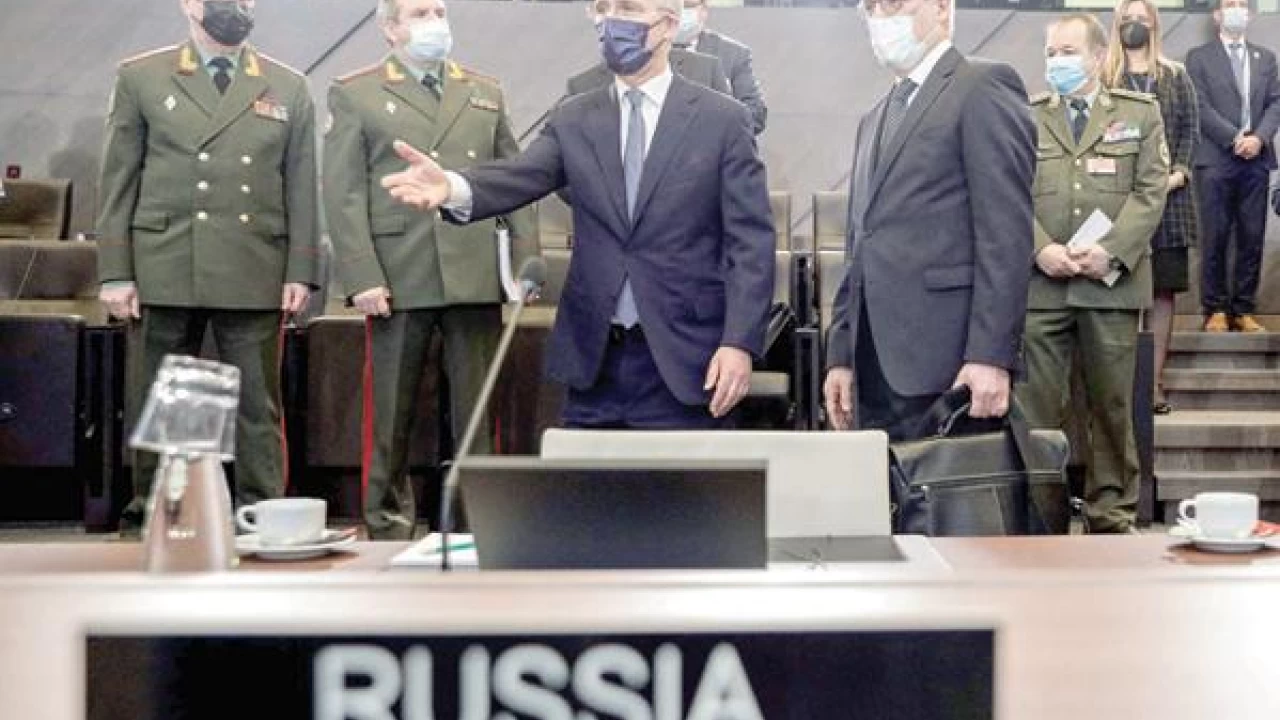 Brussels: NATO and Russia confronted their stark divide over security in Europe on Wednesday, with the allies challenging President Vladimir Putin to pull troops back from Ukraine and join talks to reduce the threat of open conflict.
Meeting senior Kremlin envoys at NATO headquarters in Brussels, Western ambassadors said Moscow would have no veto on Ukraine nor on any other country joining the alliance and warned it would pay a high price if it invaded.
"Russia most of all will have to decide whether they really are about security, in which case they should engage, or whether this was all a pretext, and they may not even know yet," US Deputy Secretary of State Wendy Sherman said.
Sherman's opposite number, deputy foreign minister Alexander Grushko, agreed there had been no breakthrough, and lamented that, between them, Russia and NATO have no "positive agenda -- none at all".
"The conversation was quite frank, direct, deep, intense, but at the same time it revealed a large number of differences on fundamental issues," he said.
Putin's government has demanded the West rule out accepting new members like Ukraine, Georgia or Finland on its eastern flank and wants limits on allied deployments in the former Soviet allies like Poland and the Baltic states that joined NATO after the Cold War.
Russia's massive troop build-up on Ukraine s borders has forced Washington to engage diplomatically -- with bilateral security talks in Geneva on Monday, a NATO-Russia meeting on Wednesday and another planned at the OSCE in Vienna on Thursday.
But the Western allies have received no promise that Russia will stand down its forces -- which Moscow insists pose no threat to its already partially-occupied neighbor -- despite their threatening massive economic sanctions if the Kremlin unleashes an invasion.
Instead, the 30 member states invited the Russian envoys to return to Moscow and to advise Putin to join them for a series of confidence-building talks on limiting provocative military exercises, arms control and reciprocal limits on deploying missiles.
"Russia was not in a position to agree on that proposal. They didn't t reject it either, but the Russian representatives made it clear that they needed some time to come back to NATO with an answer," alliance Secretary General Jens Stoltenberg warned:
"There are significant differences between NATO allies and Russia on these issues," he warned.
Stoltenberg said it would be impossible for NATO members to agree to Moscow's core demands for a new security order in Europe, and in particular added that Russia would have no veto on Ukraine s right to eventually join the alliance.
- Combat-ready -
"Ukraine as a sovereign nation... has the right to self-defence. Ukraine is not a threat to Russia," he said. "It is Russia that is the aggressor. It is Russia that has used force and continues to use force against Ukraine.
"And then they're building up, with around 100,000 troops, artillery, armor, drones, tens of thousands of combat-ready troops and threatening rhetoric -- that s the problem."
The West defends NATO's "open-door policy" towards potential future members, while Moscow is demanding a cast-iron guarantee that the alliance will not expand further towards its territory, seeing the westward tilt of one-time Warsaw Pact or Soviet allies as a threat.
Before Wednesday, the NATO-Russia council had not met since 2019. NATO and Russia broke off practical cooperation in 2014 after Moscow occupied and annexed the Ukrainian region of Crimea.
Russia s diplomatic mission to the alliance was withdrawn in October last year after eight of its staff were expelled on allegations of espionage.
After the meeting, Sherman said: "Together, the United States and our NATO allies made clear we will not slam the door shut on NATO s open-door policy.
"NATO has never expanded through force or coercion or subversion. It is countries sovereign choice to choose to come to NATO and say they want to join."
Just ahead of the talks, Kremlin spokesman Dmitry Peskov had said: "The continuation of NATO's open-door policy and the further advancement of NATO towards our borders is precisely what, from our point of view, threatens us.
"This is exactly what we are asking not to continue through legally-binding guarantees."
- Open-door policy -
The allies have threatened massive economic and financial sanctions against Moscow if its huge troop build-up on Ukraine's frontiers and in Russian-occupied Crimea turns into a new invasion.
Russia has put intense pressure on Ukraine since 2014, after a revolution overthrew a government that had sided with the Kremlin against moving closer to Europe.
Russia has seized and annexed the Ukrainian region of Crimea and Moscow backs an insurgency in eastern Ukraine in which more than 13,000 people have died.
SOURCE: AFP
Balochistan set to hold local government elections tomorrow
Over 2,000 polling stations declared extremely sensitive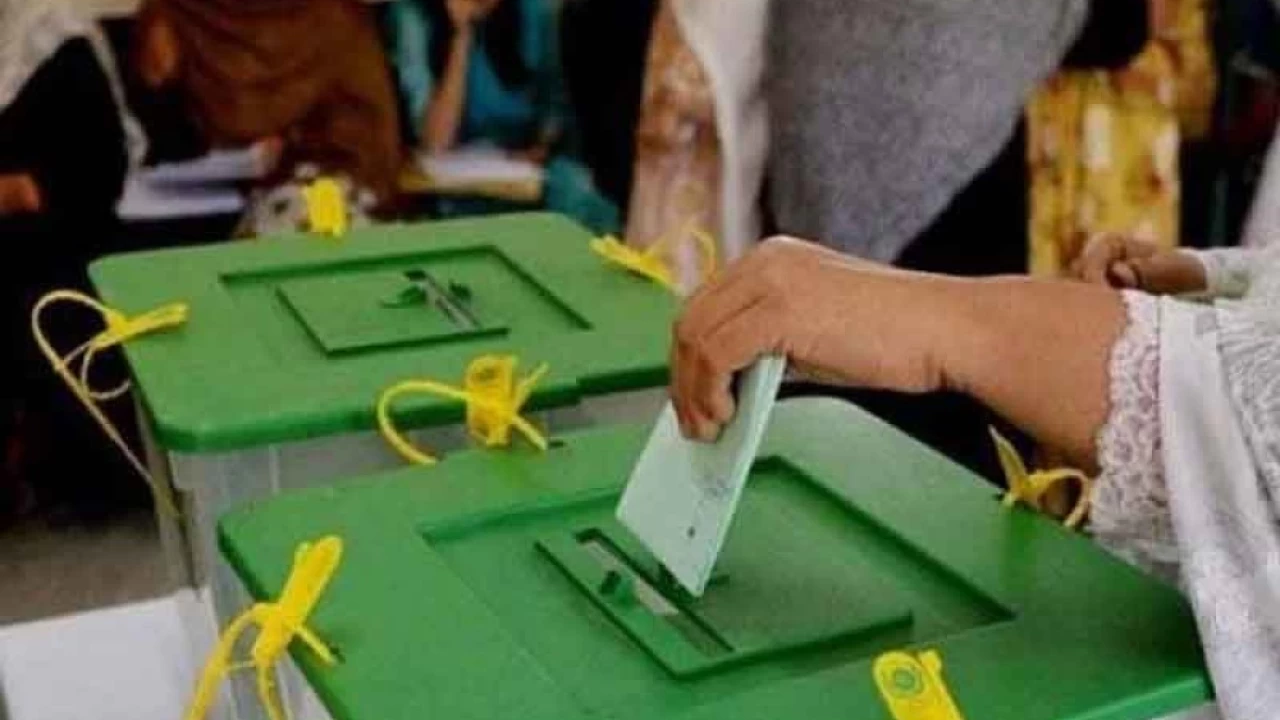 Quetta: Balochistan is all set to hold local government elections in 32 districts on May 29 (Sunday) amid tight security arrangements.
According to details, the Election Commission of Pakistan (ECP) has declared over 2,000 polling stations sensitive and the provincial government has enhanced security to avert any untoward incident during polling.
In Balochistan, a total of 17,774 candidates are contesting the LG elections. Chief Minister Balochistan, Mir Quddus Bizenjo ordered the release of Rs600 million to meet the expenses of the elections including logistics expenditures of the election staff and law enforcement agencies.
According to Provincial Election Commission, the total number of registered voters in the 32 districts is 3,552,398 with over 2,000,000 male voters and 1,546,124 female voters.
The ECP has set up 13,533 polling booths in 5,624 polling stations across 32 districts. Election results will be announced on June 2.
The voters will exercise their votes for seven Municipal Corporations, 49 Municipal Committees, and 838 Union Councils in these districts. There are 6,259 wards including 5,345 rural and 914 urban.
On the other hand, a special security plan was made to ensure peaceful and smooth polling.
Besides, 45,438 security personnel — including members of the police, Levies, Anti-Terrorist Force and Frontier Corps (FC) — will be deployed in and around polling stations. Army troops along with FC personnel would be deployed at all tentative polling stations.
SC judges appointments: Justice Isa accuses ex-CJPs Nisar, Ahmed of ignoring merit
The judge calls for more transparency in the process of appointments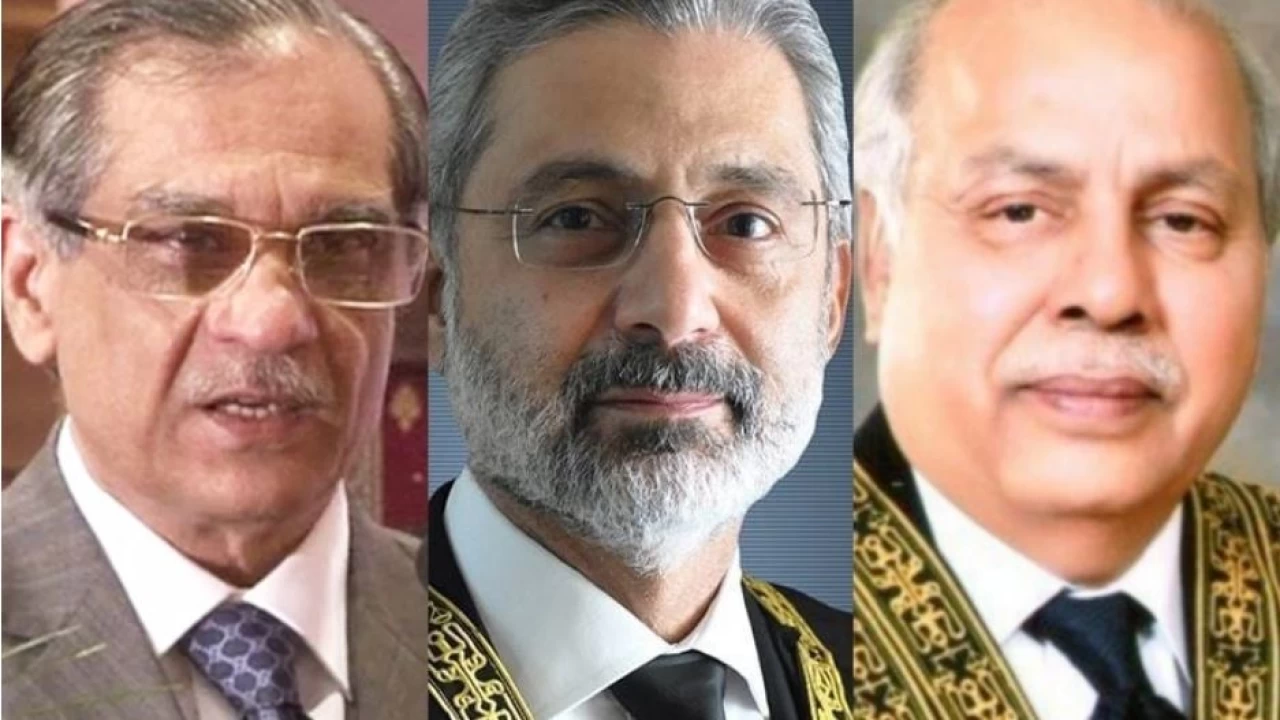 Islamabad: Justice Qazi Faez Isa, in a letter addressed to Chief Justice of Pakistan (CJP) Umar Ata Bandial, has accused former top judges Saqib Nisar and Gulzar Ahmed of deliberately disregarding merit in the appointment of Supreme Court (SC) judges.
He called for more transparency in the process.
The letter, dated May 25 (Wednesday), was written by Justice Isa after "much reflection and ... because legitimate concerns of quite a few members of the Judicial Commission of Pakistan (JCP) continue to be ignored". It added that bar associations had also expressed those concerns.
It said that an important factor in the appointment of judges to the apex court was whether they had the "requisite ability and determination to resist and repel unconstitutional acts, and the courage to preserve, protect and defend the Constitution".
Justice Isa said a longstanding practice was to appoint high court chief justices to the SC since they would have attained the necessary judicial experience, administrative understanding and skills to interact with the executive.
Disease experts stress WHO, govts for more action on monkeypox
The WHO is considering whether the outbreak should be assessed as a potential public health emergency of international concern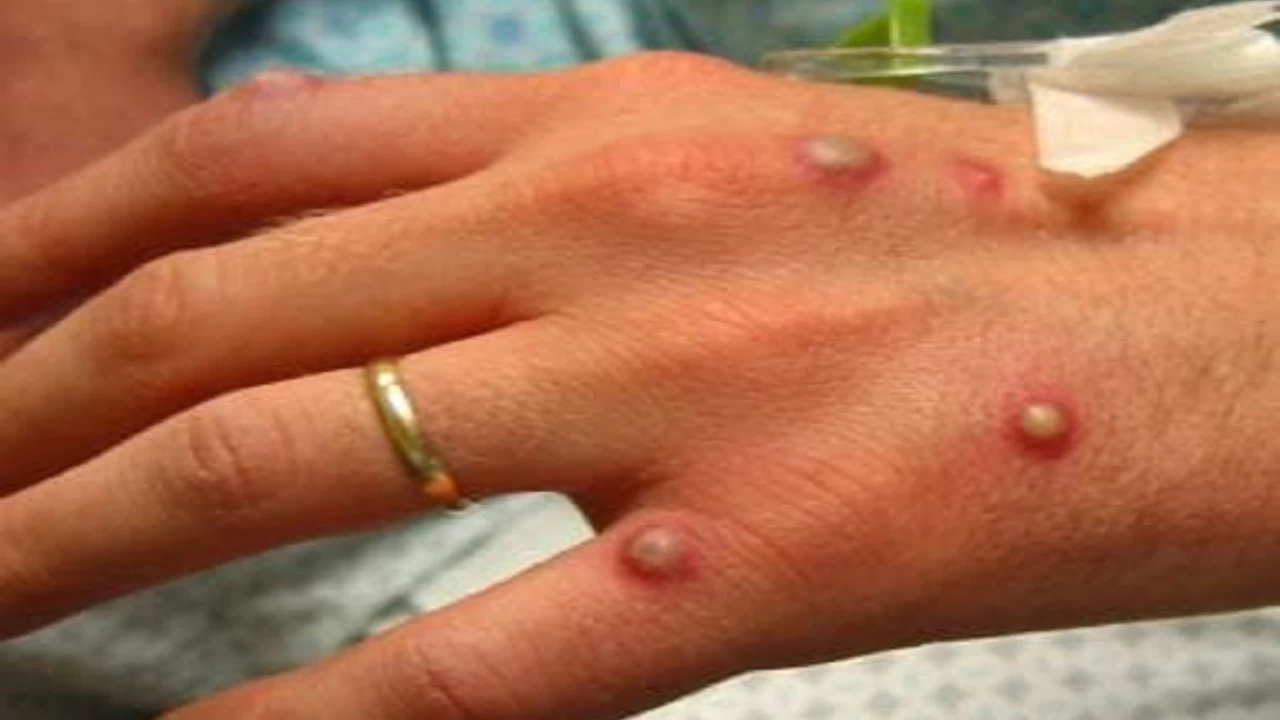 Some prominent infectious disease experts are pushing for faster action from global health authorities to contain a growing monkeypox outbreak that has spread to at least 20 countries.
They are arguing that governments and the World Health Organization should not repeat the early missteps of the COVID-19 pandemic that delayed the detection of cases, helping the virus spread.
While monkeypox is not as transmissible or dangerous as COVID, these scientists say, there needs to be clearer guidance on how a person infected with monkeypox should isolate, more explicit advice on how to protect people who are at risk, and improved testing and contact tracing.
"If this becomes endemic (in more countries), we will have another nasty disease and many difficult decisions to take," said Isabelle Eckerle, a professor at the Geneva Centre for Emerging Viral Diseases in Switzerland.
The WHO is considering whether the outbreak should be assessed as a potential public health emergency of international concern (PHEIC), an official told Reuters. A WHO determination that an outbreak constitutes a global health emergency - as it did with COVID or Ebola - would help accelerate research and funding to contain a disease.
"It is always under consideration, but no emergency committee as yet (on monkeypox)," Mike Ryan, director of the WHO's health emergencies programme, said on the sidelines of the agency's annual meeting in Geneva.
However, experts say it is unlikely the WHO would reach such a conclusion soon, because monkeypox is a known threat the world has tools to fight. Discussing whether to set up an emergency committee, the body that recommends declaring a PHEIC, is just part of the agency's routine response, WHO officials said.
Eckerle called for the WHO to encourage countries to put more coordinated and stringent isolation measures in place even without an emergency declaration. She worries that talk of the virus being mild, as well as the availability of vaccines and treatments in some countries, "potentially leads to lazy behaviour from public health authorities."
NOT THE SAME AS COVID
More than 300 suspected and confirmed cases of monkeypox, a usually mild illness that spreads through close contact, causing flu-like symptoms and a distinctive rash, have been reported this month.
Most have been in Europe rather than in the Central and West African countries where the virus is endemic. No deaths have been reported in the current outbreak.
However, global health officials have expressed alarm over the growing outbreak in non-endemic countries. The WHO has said it expects numbers to rise as surveillance increases.
Angela Rasmussen, a virologist at the University of Saskatchewan in Canada, wrote on Twitter that monkeypox was different to SARS-CoV-2, the novel coronavirus, but "we are making some of the same mistakes with regard to responding decisively with the tools at hand."
On Friday, the WHO reiterated that the monkeypox virus is containable with measures including the quick detection and isolation of cases and contact tracing.
People who are infected - and in some cases their close contacts - are advised to isolate for 21 days, but it is not clear to what extent people would adhere to such a long time away from work or other commitments. The lab capacity to test for monkeypox is also not yet widely established, said Eckerle, meaning rapid diagnosis can be difficult.
Mass vaccination is not considered necessary but some countries, including Britain and France, are offering vaccines to healthcare workers and close contacts. read more
Other experts say the current response is proportionate and that deeming monkeypox a global health emergency and declaring a PHEIC would be inappropriate at this stage.
"This is reserved for threats with the highest level of risk based on infectivity, severity and international risk of escalation," said Dale Fisher, chair of the Global Outbreak Alert and Response Network (GOARN) and a professor of medicine in Singapore.
Beyond labels, experts said the most important lesson of the last two years is that preventing pandemics once they have started spreading is too late.
"It is always disappointing when the world wakes up to a new disease only when it hits high-income countries," said Piero Olliaro, a professor of poverty-related infectious diseases at Oxford University and monkeypox expert.
To prepare for pandemics, "you have to do that where the diseases are now," he said.
SOURCE: REUTERS