N. Korea tests railway-borne missile in latest launch amid US tension
The country tested the rail-based system for the first time last September, saying it was designed as a potential counter-strike to any threatening forces.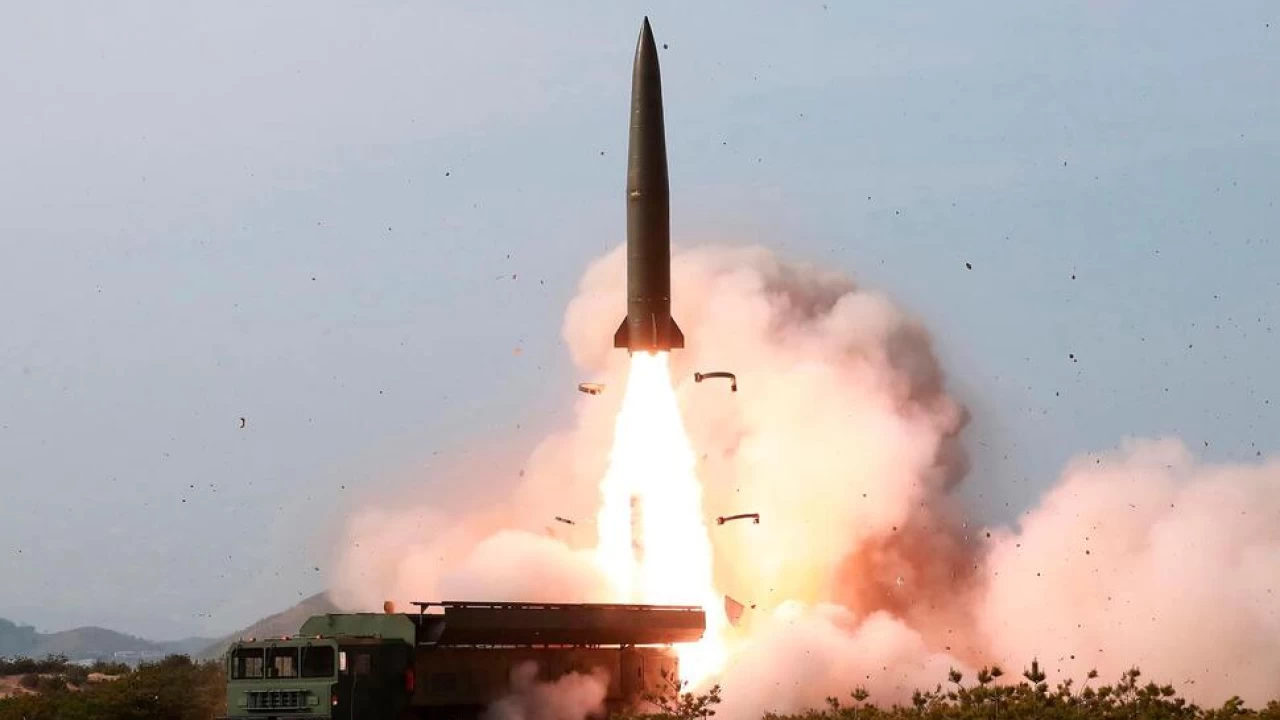 Seoul: North Korea tested a railway-borne missile in its firing drills on Friday, state media KCNA said on Saturday, amid a US push for fresh sanctions against the isolated state following its recent series of weapons tests.
South Korea's Joint Chiefs of Staff said two short-range ballistic missiles (SRBMs) travelled about 430 km (267 miles) to a maximum altitude of 36 km (22 miles) after being launched eastward on the northwest coast of North Korea.
The official KCNA news agency did not specify the missiles' range, or trajectory, but said a firing drill was held in North Pyongan Province to "check and judge the proficiency in the action procedures of the railway-borne regiment."
The country tested the rail-based system for the first time last September, saying it was designed as a potential counter-strike to any threatening forces.
Since New Year's Day, North Korea has launched three ballistic missiles in an unusually fast sequence of weapons tests. The previous two launches involved what state media called "hypersonic missiles" capable of high speeds and manoeuvring after launch.
Hours before the latest test drill, North Korea slammed the United States for pursuing new sanctions in response to its recent missile launches, calling it a "provocation" and warning of a strong reaction. read more
U.S. President Joe Biden's administration imposed its first sanctions against Pyongyang on Wednesday, and called on the U.N. Security Council to blacklist several North Korean individuals and entities.
North Korea has defended the missile tests as its sovereign right to self-defence and accused the United States of intentionally escalating the situation with new sanctions.
North Korean leader Kim Jong Un did not attend the drill. KCNA said the military leadership had ordered the test "at short notice" and the system precisely struck the target set in the east coast with "two tactical guided missiles."
The system "demonstrated high manoeuvrability and rate of hits," KCNA said, adding its success led to discussions to "set up proper railway-borne missile operating system across the country."
North Korea has been steadily developing its weapons systems, raising the stakes for stalled talks aimed at dismantling its nuclear and ballistic missile arsenals in return for U.S. sanctions relief.
South Korean Chung Eui-yong and U.S. Secretary of State Antony Blinken condemned the latest launch during their phone call on Saturday and coordinated responses to the North's recent missile tests, the State Department said.
Both sides highlighted the importance of maintaining firm combined readiness posture and urged Pyongyang to return to a negotiating table, Seoul's foreign ministry said.
SOURCE: REUTERS
Govt to control Inflation before 2023: FM Qureshi
Global economy has also been in crisis for the past two years due to coronavirus, says minister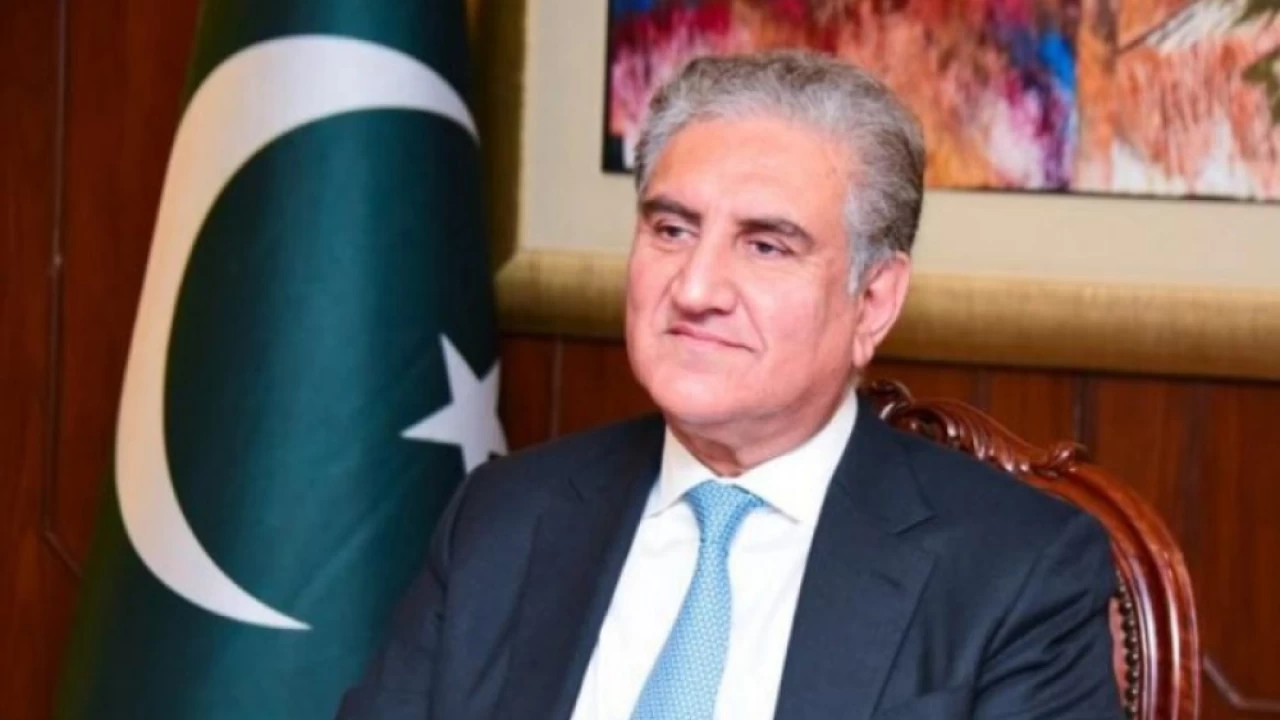 Multan: Foreign Minister (FM) Shah Mahmood Qureshi on Sunday said that inflation was a temporary phenomenon and Pakistan Tehreek-e-Insaf (PTI) government would control it before 2023.
He expressed these views while addressing a function at Government Primary School Awanpura Middle School Upgradation and talking to people during his visit to different Union Councils of his constituency NA-156.
He said that the government is not indifferent to people and well aware their hardships. He observed that government was striving hard to address public problems, saying that the global economy has also been in crisis for the past two years due to coronavirus. He however maintained that difficulties were temporary.
"We love dear homeland and would continue to live in the country. We know how to be loyal to the country. We have no flats, no accounts abroad and no one has a plan to go abroad. We are among the people and will remain with them," FM Qureshi maintained.
The foreign minister hoped that problems of masses would end soon. "We are fighting crises with determination. No matter how much the Opposition marches, there will be no in house change or end to the government. The opposition will face defeat. The democratic government of PTI will complete its term", remarked FM Qureshi.
He expressed satisfaction and hinted that PTI government's intentions were positive. "The present government has a credit for not having any corruption scandal".
Expressing the challenges, Qureshi observed that the problems were much more, compared to available resources which could not be resolved overnight. "We understand the problems and concerns of the people and trying to resolve the issues", he added.
Govt wants to hold talks with opposition for reforms in electoral process, says Fawad
"Such a leader not considered respectful," Fawad said.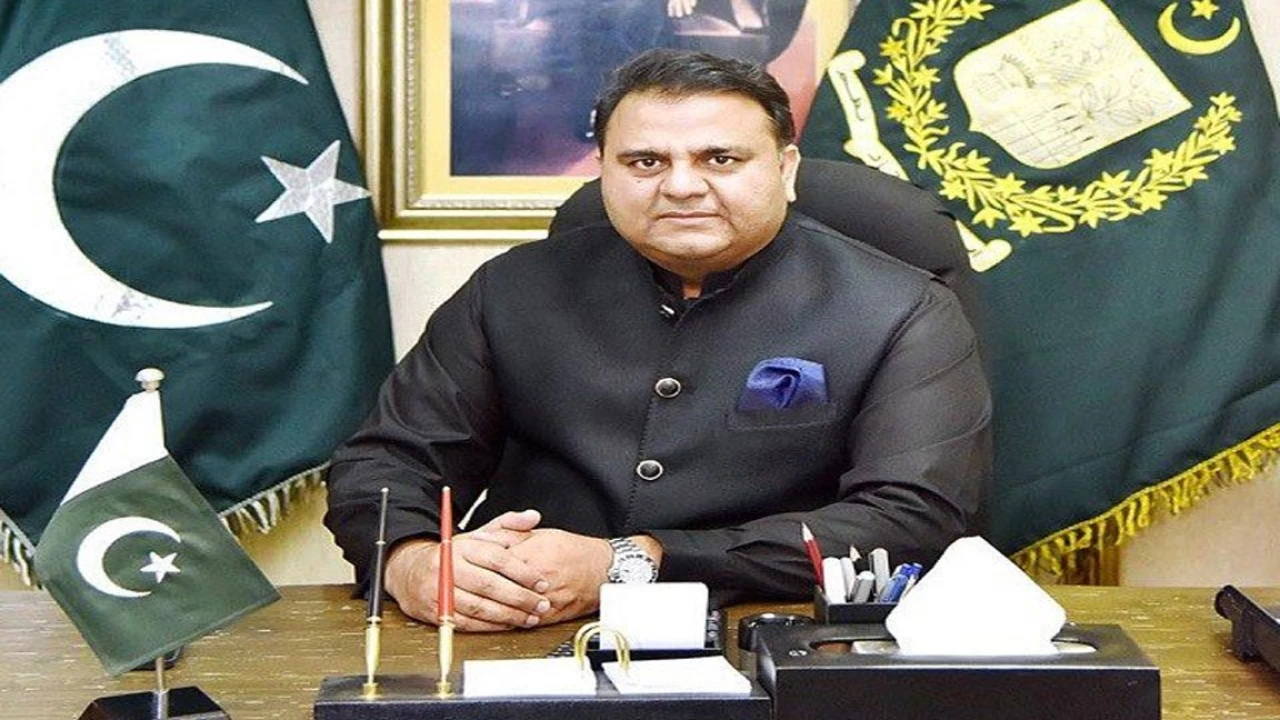 Islamabad: Minister for Information and Broadcasting Chaudhry Fawad Hussain Monday said that Pakistan Tehreek-e-Insaf (PTI) government wants to hold talks with the opposition for reforms in electoral process and judicial as well as accountability systems.
On his official twitter handle, the federal minister said this is not possible without negotiations with the opposition.
However, minister said, the corrupt leadership of the Pakistan Peoples Party (PPP) and the Pakistan Muslim League-Nawaz (PML-N) is not interested to discuss any issue except relief in this cases.
He further added that if the PML-N detaches itself from the 'Sharif family', it would be a positive development.
"The political parties need to change the leadership involved in moral and financial corruption," added minister.
Criticizing PML-N's Supremo, Fawad said that Nawaz Sharif left his workers behind and went to London in difficult times.
"Such a leader not considered respectful," he said.
اگر نون لیگ شریف فیملی سے خود کو علیحدہ کرتی ہے تو یہ ایک مثبت پیش رفت ہو گی، سیاسی جماعتوں کو اخلاقی اور مالی کرپشن کا شکار قیادت کو بدلنے کی ضرورت ہے نواز شریف ہر مشکل وقت میں کارکنوں کو تنہا چھوڑ کر لندن پناہ گیر ہو گئے ایسے لیڈر کی عزت نہیں رہتی

— Ch Fawad Hussain (@fawadchaudhry) January 17, 2022
'Austria to make COVID vaccines compulsory for adults from Feb'
Nehammer, a conservative who took office in December, said those who didn t comply would face a hefty fine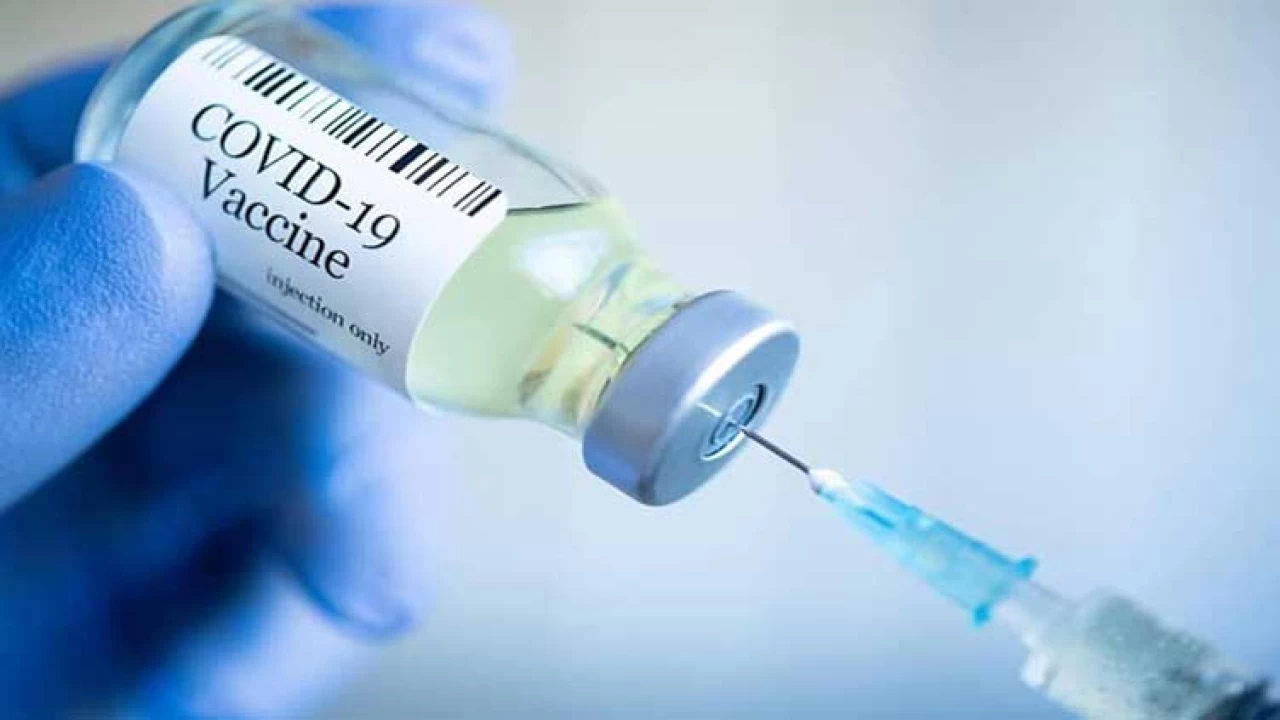 Vienna: Austria will become the first European country to make Covid-19 vaccination compulsory for adults in February, Chancellor Karl Nehammer said Sunday, acknowledging that it was a "sensitive topic."
Nehammer, a conservative who took office in December, said those who didn t comply would face a hefty fine.
"We will decide on compulsory vaccination as planned. It will come into force at the beginning of February for adults," he told a news conference.
Since plans for compulsory jabs were first announced last year, Austria has seen impassioned debate both in parliament and beyond on the issue.
To date 71.5 percent of eligible Austrian residents have had their jabs -- several percentage points below many of the country's EU neighbours.
Nehammer acknowledged the decision covered "a totally sensitive topic" but said it followed careful consideration.
He warned that after an "entry phase" for the policy, restrictions would be "tightened accordingly" in mid-March on those holding out against the jab, including fines of between 600-3,600 euros ($684-$4,100).
Saturday saw some 27,000 people demonstrate in Vienna against the measure which opponents dub an attack on personal freedoms.
On Thursday Parliament is due to pass into law a bill which initially was set to cover all people from 14 upwards but now will cover adults only.
Exceptions will be made for pregnant women and those who can show they have a medical exemption.
The government has widespread support for a policy which only the far-right is opposing.
Austria has to date seen almost 14,000 Covid-related deaths and 1.4 million cases in a population of some nine million.
Compulsory vaccinations against Covid remain rare worldwide, though Ecuador, Tajikistan, Turkmenistan, Indonesia and Micronesia have introduced such schemes.
Source: AFP