Commander Royal Navy of Oman lauds Pakistan Navy's role in maritime security
The visiting dignitary was briefed on Pakistan Navy's responsibilities and capabilities.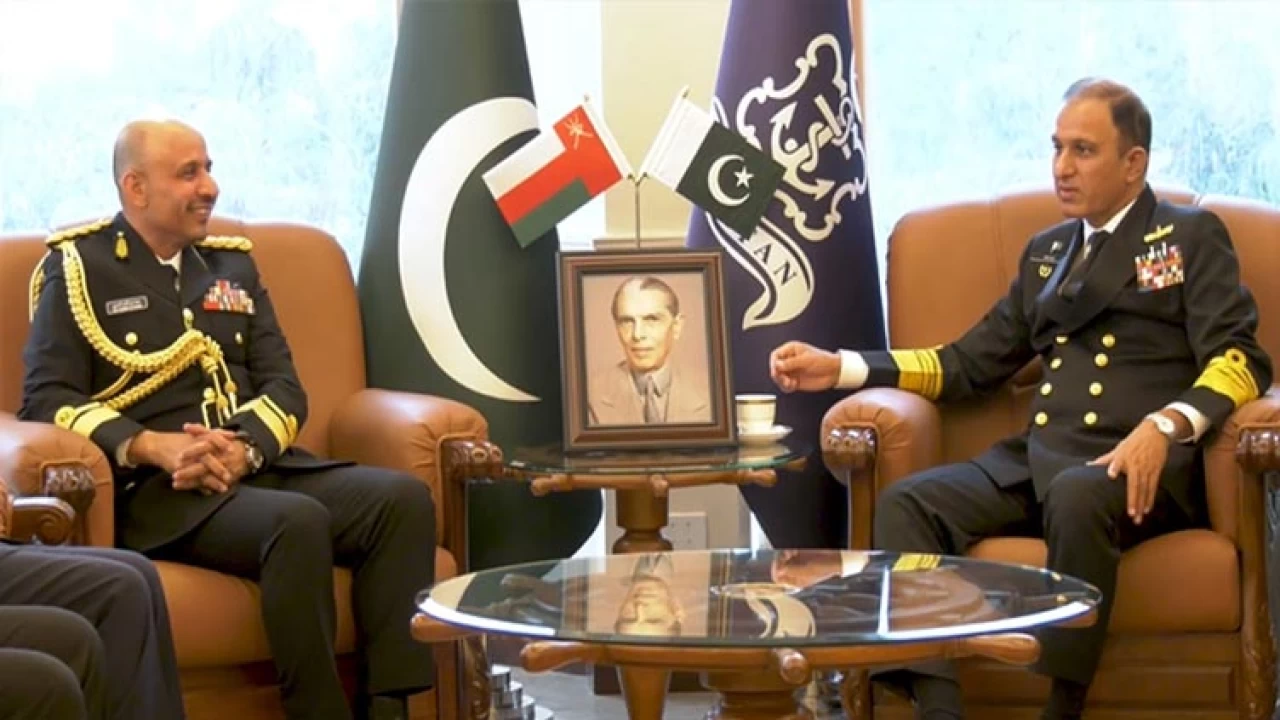 Islamabad: Commander Royal Navy of Oman Rear Admiral Saif Nasser Mohsen al Rahbi called on Naval Chief Admiral Amjad Khan Niazi in Islamabad on Monday.
Matters pertaining to mutual interest and promotion of bilateral naval cooperation were discussed in the meeting.
The visiting dignitary was briefed on Pakistan Navy's responsibilities and capabilities.
He commanded Pakistan Navy's role in maritime security.
According to the spokesperson for Pakistan Navy, the visit of the Command Royal Navy Oman will help promote the bilateral cooperation.
Interior Minister responds to Imran Khan's six-day ultimatum to government 
"Police did not even fire a single rubber bullet"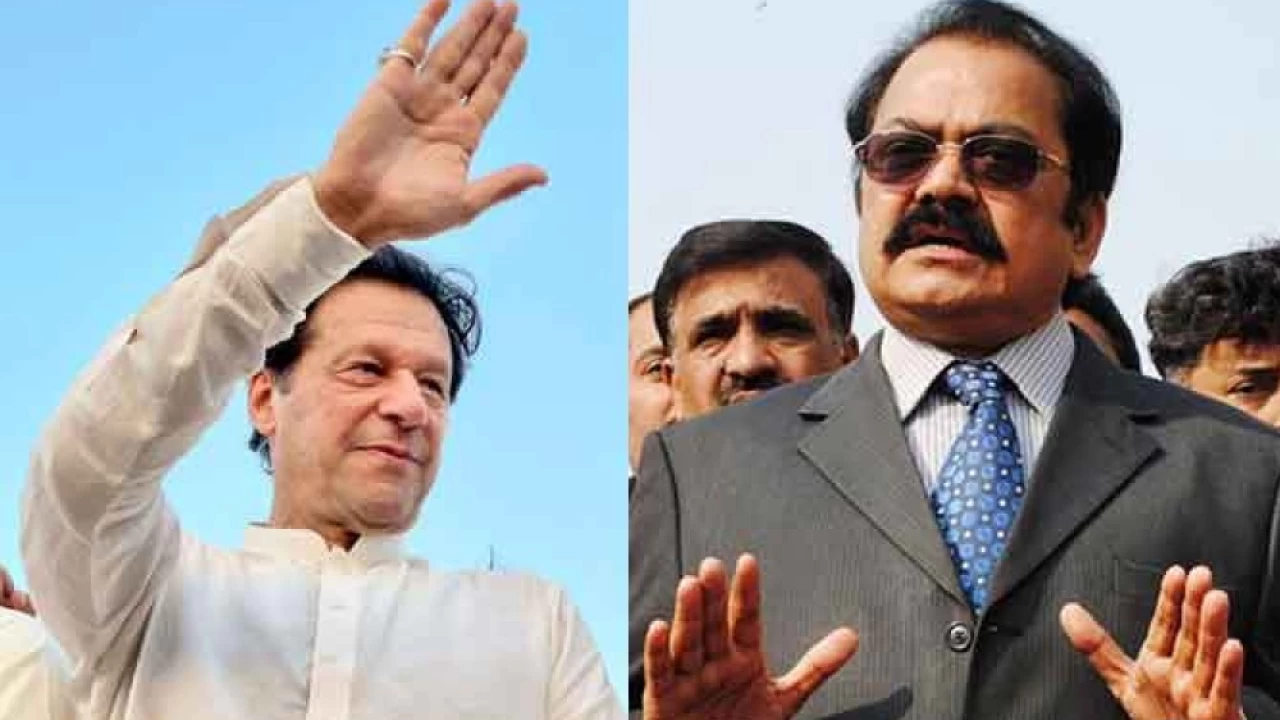 Islamabad: Interior Minister Rana Sanaullah on Thursday responded to Pakistan Tehreek-e-Insaf (PTI) Chairman Imran Khan's six-day ultimatum to the government to dissolve assemblies and announce elections.
According to details, Interior Minister Rana Sanaullah said that people have outrightly rejected PTI's march of chaos and anarchy. "Imran Niazi reneged on his promise with the Supreme Court to hold a rally at a designated place, and he broke his word by announcing to march towards D-Chowk"
In a statement, he said PTI Chairman Imran Khan, in complete violation of the Supreme Court's orders, entered Islamabad's D Chowk.
The Minister said PTI's armed protesters kept on burning and destroying public properties the whole last night.
He said police did not even fire a single rubber bullet, but eighteen police and Rangers personnel got injured in the turmoil created by PTI hooligans.
Paying rich tribute to the police and Rangers, the Interior Minister said security forces will continue protecting the lives and properties of the people.
It is pertinent to remember that Pakistan Tehreek-e-Insaf (PTI) Chairman Imran Khan has called off his most anticipated long march, giving a six-day ultimatum to the government to dissolve assemblies and announce elections.
While addressing the participants of the 'Azadi March' at Jinnah Avenue, Imran Khan said he had reached Islamabad after 30 hours of traveling from Khyber Pakhtunkhwa (KPK).
He warned the government that if an announcement of elections will not be made, he will return to Islamabad-- demanding assemblies be dissolved forthwith.
Khan and the top party leaders left the container soon after the speech while the party workers managed to enter the Red Zone despite heavy security.
Before the arrival of PTI Chairman Imran Khan at the designated area, the PTI MNAs and workers gathered at D-Chowk where a clash broke out between them and anti-riot police and law-enforcement agencies.
Police baton-charged and tear-gased the protesters.
The D-Chowk turned into a battlefield between the Islamabad police and the PTI leaders and activists on early Thursday.
PTI MNA Zartaj Gul got fainted. Many women and children got affected by tear gas shelling.
Some officials of police and Rangers also suffered injuries in the clashes. The protesters set some trees and vehicles ablaze.
In a statement released on Twitter, the police noted that when the fire brigade doused the blazes, the protestors once again set fire the Express Chowrangi on fire.
Since being removed from power through a no-confidence vote in April, the cricketer-turned-politician heaped pressure on Pakistan's fragile new coalition rulers by staging mass rallies, touting a claim he was turned out from office in a "foreign conspiracy".
In a centerpiece showdown with his rivals, Khan had called for supporters of his party to gather in Islamabad and stage a sit-in until fresh elections are called.
The government headed by Prime Minister Shehbaz Sharif has pledged to stop the convoy from entering the city, calling the rally an attempt to "divide the nation and promote chaos".
All major roads surrounding Islamabad, where a heavy security presence is in place, were blocked off with shipping containers while entry and exit points of major nearby cities were also cut off.
Sporadic clashes broke out between police and protesters who have tried to clear the roads, with tear gas fired in several cities.
Khan joined the march in dramatic fashion, arriving in a helicopter that touched down on a motorway clogged with supporters outside the city of Mardan.
The convoy later crossed a bridge that straddles PTI-run Khyber Pakhtunkhwa province and government-run Punjab province, where shipping containers blocking the route were pushed to the side of the road by protesters.
Earlier, soldiers were deployed at the Prime Minister's Office and the Parliament to avoid any untoward incident in the wake of PTI's long march and the presence of charged workers.
"Pakistan Army has been called in for the security of government's offices located in the Red Zone," the notification read.
As the situation turned chaotic after the police clashed with the PTI workers ahead of former Prime Minister Imran Khan's political rally in Islamabad, the government has sought the help of the army to control the situation.
Pakistan Navy seizes huge cache of drugs in Arabian Sea raid
Pakistan Navy is vigilant to counter any illegal activity and safeguard its maritime borders.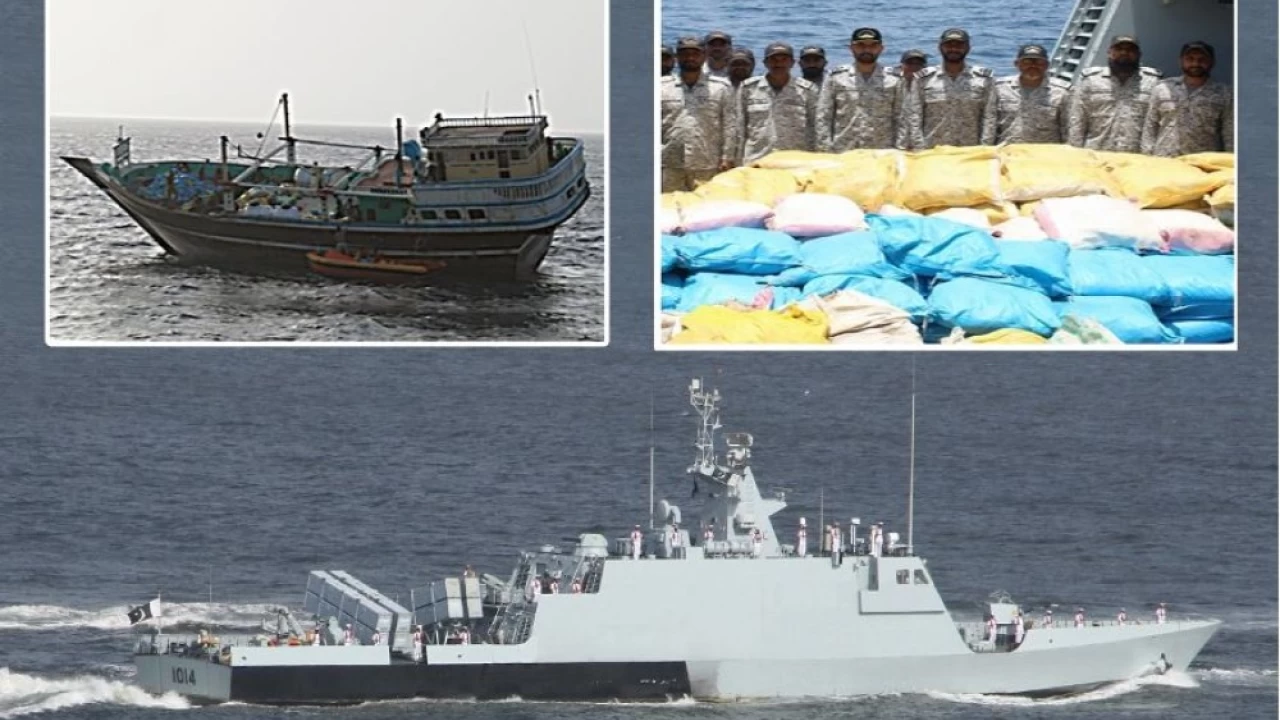 Karachi: Pakistan Navy during action in the Arabian Sea foiled a bid to smuggle narcotics worth millions of dollars.
According to PN's spokesperson, Pakistan Navy Ship DEHSHAT in collaboration with PN air units seized approximately 4500 Kilograms of drugs at the North Arabian Sea. While undertaking maritime security operations, PNS DEHSHAT intercepted the suspicious dhow and recovered a large cache of drugs valued approximately 6.7 million dollars in the international market.
The spokesperson said that the successful operation by the Pakistan Navy in the seizure of a huge quantity of narcotics is a testimony to the fact that Pakistan Navy remains combatted to fulfill national and international obligations and maintaining good order at sea. Pakistan Navy is vigilant to counter any illegal activity and safeguard its maritime borders.
The successful execution of the anti-narcotics operation is a demonstration of the Pakistan Navy's resolve to deter and disrupt illegal activities in the maritime zone of Pakistan, the PN spokesperson said.
Another heatwave to grip Sindh from May 27: PMD
An earlier spell of severe hot weather persisted in the province till 23rd May.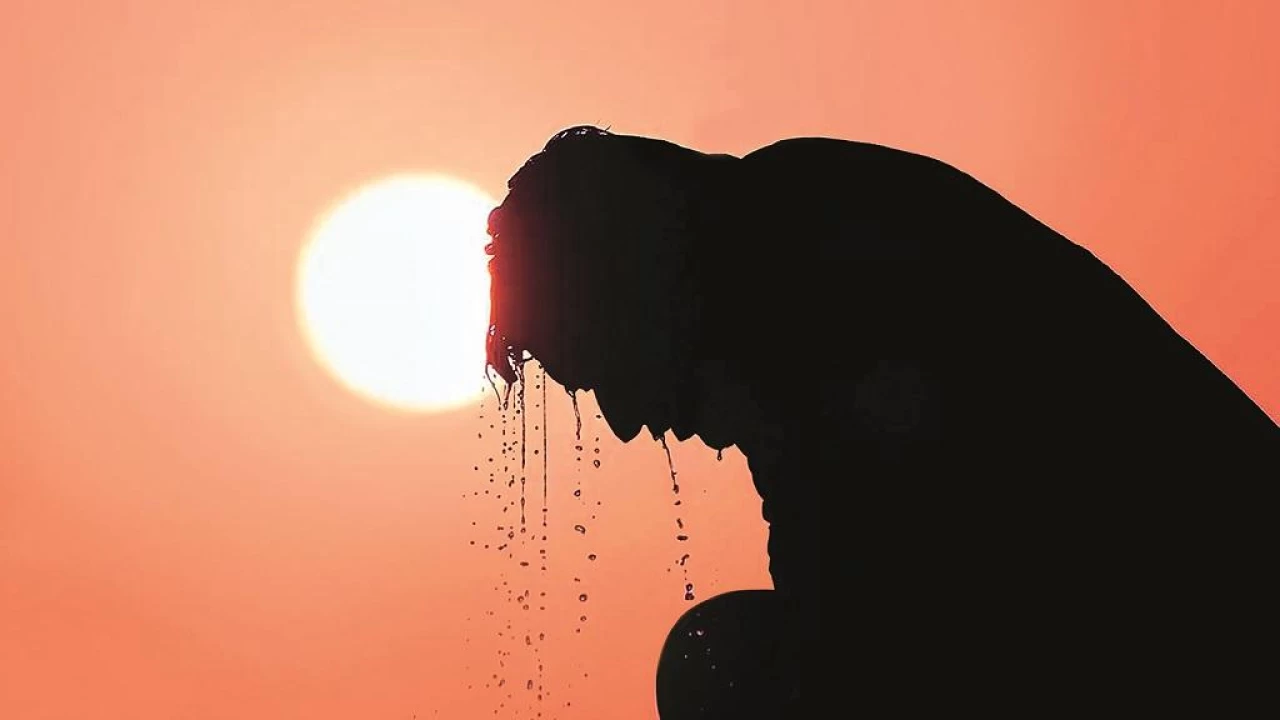 Karachi: Pakistan Meteorological Department on Thursday predicted that the heatwave conditions likely to return over central and upper Sindh from 27 May.
Daytime maximum temperatures may rise again to 46 – 48 degree Celsius in Dadu, Jacobabad, Larkana, Sukkur, Nawabshah and Khairpur districts. While, Hyderabad, Mirpurkhas and Umerkot districts are likely to experience maximum temperature between 44-46 Celsius and Badin 40 – 42 degree Celsius.
Karachi is experiencing hot, humid, and windy weather with maximum temperature remains between 34-36 degree Celsius today, according to the Met Office. The wind direction will be westerly or southwesterly today.
An earlier spell of severe hot weather persisted in the province till 23rd May.
On the other hand, mainly hot and dry weather is expected in most areas of the country, while very hot in south Punjab during the weekend.
Here are some ways to stay cool during the heatwave:
Don't go out between 12pm and 3pm when the sun is the strongest
Wear loose-fitting and lightweight clothing
Wear sunscreen and stay in the shade
Drink plenty of fluids
Cover your head (wear a scarf or cap)
Use lip balm and eye drops to make sure your lips and eyes don't get too dry
Here are the symptoms of a heat stroke you should watch out for:
Throbbing headache
Dizziness and light-headedness
Lack of sweating despite the heat
Red, hot, and dry skin
Muscle weakness or cramps
Nausea and vomiting
Rapid heartbeat
Rapid, shallow breathing
Behavioral changes such as confusion, disorientation, or staggering
Seizures
Unconsciousness
If you experience these symptoms, you should visit a hospital.