Swat: A woman accused of cutting the throat of a three-year-old child in Amankot area of Mingora, Swat has been arrested.
Taking notice of the incident, District Police Chief Dilawar Khan Bangash tasked SP Investigation Nazir Khan to immediately find out the real facts and trace the accused.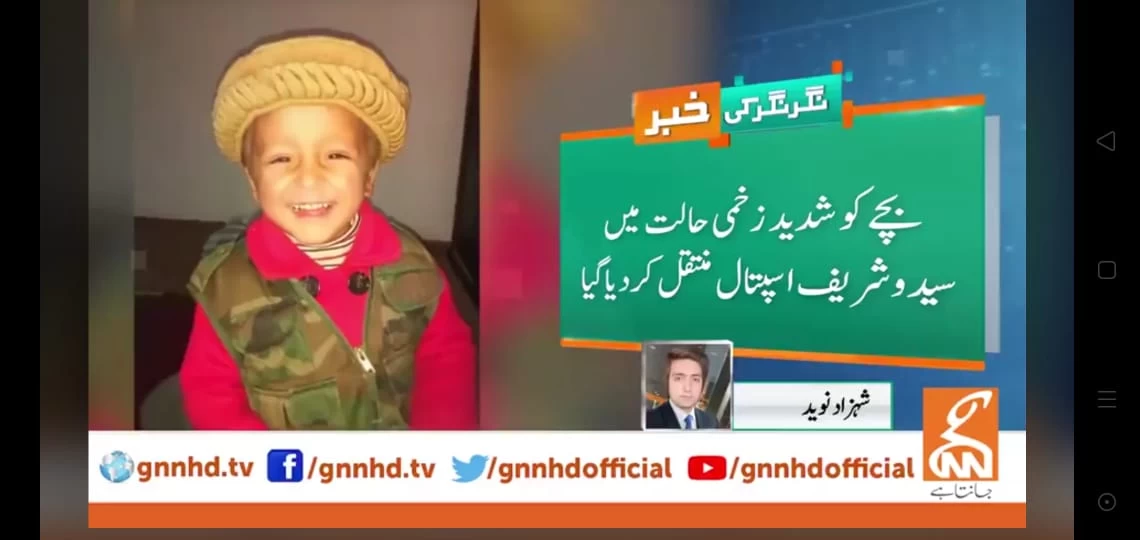 While using latest interrogating techniques, an investigation team had caught the criminal and the blade used for slaughtering the innocent child has been recovered.
During inquiry, a woman-teacher of a madrassa has also confessed that she had cut the throat of a child with a sharp instrument. The woman-killer also told police that she had cut the throat of the child to stop marriage of an unidentified individual whereas she also wanted an unknown lady to marry her brother Qari Muhammad Anwar.
The child is admitted in Saidu Sharif Hospital in a critical condition.
Earlier, Amjad Ali—the farther of the victim-child told the police that his son had gone with his sister to Ayesha Anwar Madrassa near his house where the kid was found injured.
Special Report by Shahzad Naveed.