Of ringmasters and circuses
Pakistani political philosophy has been reduced to just televisions and newspapers. Technological advances in communication have ended political discourse from streets, neighborhoods and arenas to arguments on television shows and statements printed in newspapers.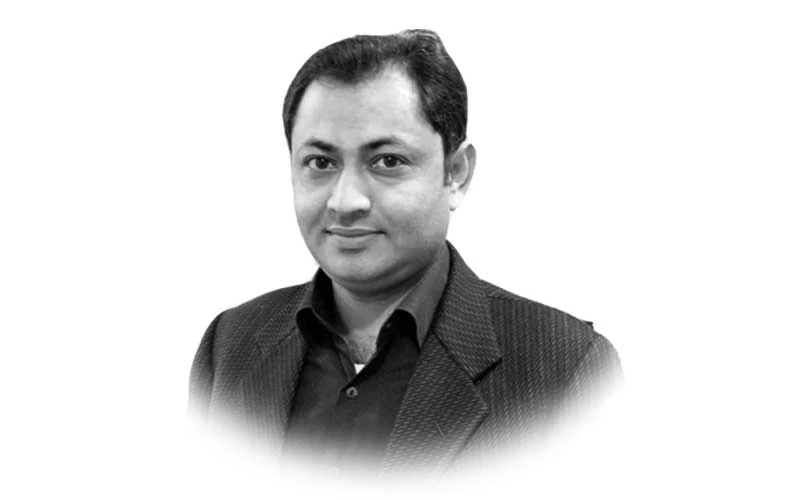 The ubiquitous cell phones in our hands have brought breaking news, latest developments and statements to us in less time that we could have ever imagined.
In the fifteen years I have been associated with the news industry, I have watched times change, studied their effects and reviewed what I have learned. In the olden days, when the 9 o'clock news bulletin on PTV ended television time for the day, curbsides, drawing rooms, baithaks and deras came alive as political discussions extended long into the night. The discourse stemmed from personal experiences, anecdotal evidences and private studies. There was individuality; analysis was tinged with the hue of ethnic identity and cultural characteristics. An unwritten rule was respect for opposing views and differences of opinions.
All that changed when General (retd) Pervez Musharraf took over the country and gave permits to private television channels. A new phenomenon was introduced, i.e. the race for breaking news. From 8:00 pm till 10:00 pm, talk shows reigned supreme.
Our process of watching, analyzing and understanding news was changed completely. Lightning fast breaking news, analysis and reviews robbed us of our ability to think for ourselves. The ordinary man's understanding of the system that governed his life went through a metamorphosis. How did this happen? Let us review.
Political reporting, which takes up a major chunk of news, requires a deep understanding of the topic and as complete information as can be provided. Once the news is out, follow ups require research, time and effort. But now, the basis of evaluating news channels is how fast they brought the news to the audience, how quickly they beat their competitors, how far ahead they are of their peers. Comprehensive and correct information is no longer the benchmark for analyzing content. Switch on any channel and asses how most of them present the occurrence of a development as complete news, not the facts, policies and ideas that are linked to it. Here too, sensationalism takes precedence over all else. Another factor are our political talk shows, presented mostly be people who have no experience of field reporting yet are called senior journalists. They take up pre-established positions and ignore real journalism.
This divide is now quite prominent. People switch on television only to watch the show that broadcasts views that their own preferences align with. Bereft of their own opinions, viewers have stopped discussing politics within their circles. The end result is low tolerance for opposing viewpoints and promotion of self-interest. A good talk show now is one where there is plenty of emotional argument, where matters escalate from disagreement to ferocious anger or even physical blows. On such nights, both the anchors and the producers of the shows expect high ratings.
And so, media now constitutes itself basically not on news but on presenting a riot for its viewers. The media is now a major player of this capitalistic system. Questions that must be asked are being ignored for the sake of remaining a power player. As for the anchors whose faces we see plastered on billboards and whose slick promos present alternate realities, well, their own lifestyles now have removed them very far from the life of an ordinary citizen. If you do not believe me, watch the circus. You'll spot the ringmasters easily enough.
"Judicial system is in crisis in Pakistan," says Fawad Chaudhary in interview to Indian TV
The Pakistan Tehreek-e-Insaf (PTI) senior vice-president has said that from the Supreme Court to the lower courts all are losing importance as the trust level is minimum.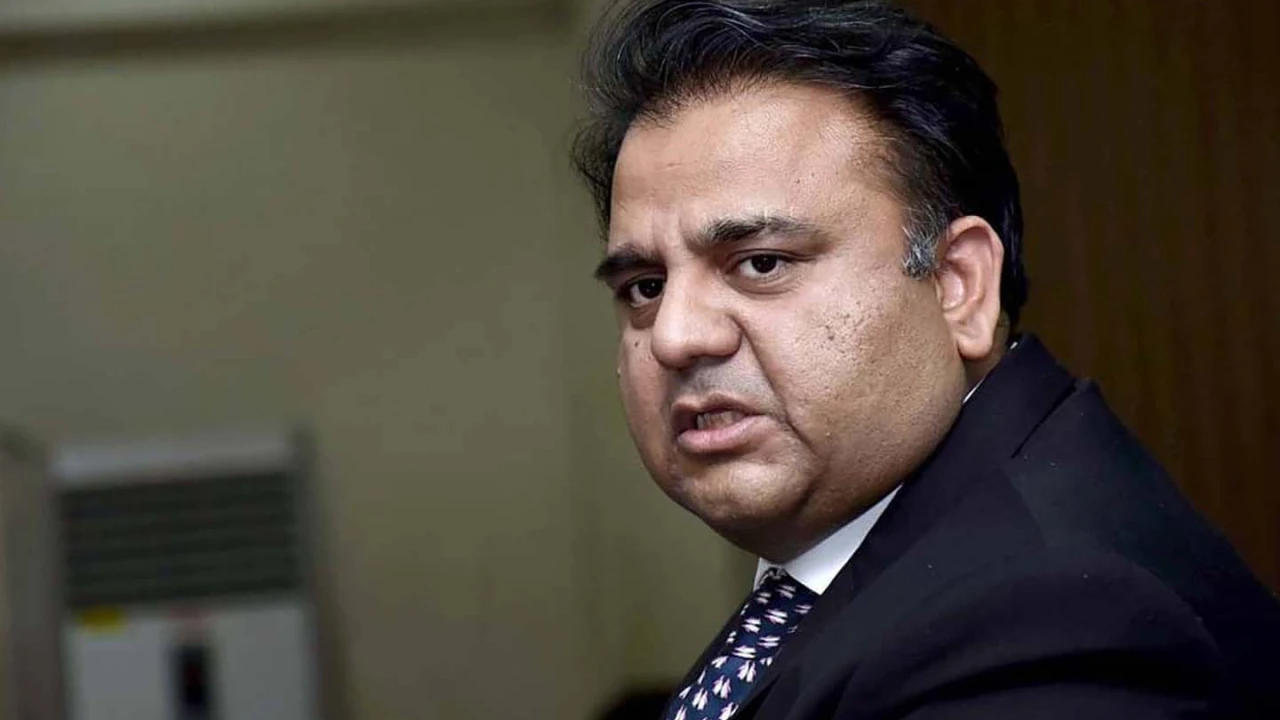 Lahore: Pakistan Tehreek-e-Insaaf (PTI) senior leader Fawad Chaudhary said that the courts in Pakistan continued to lose their importance as the trust level was quite minimum.
"Our police systems, if you see Transparency International report, the biggest crisis is the justice system where you can see that our courts have lost trust. The losing trust on the courts is the biggest problem for any country. In Pakistan, from the Supreme Court to the other courts, the trust level is minimum," said the PTI leader while responding to a question about the condition of common citizens.
He said the common citizen was in trouble here.
فواد چوہدری کا بھارتی میڈیا کو انٹرویو (3/3)@fawadchaudhry pic.twitter.com/YTf6OeHz2C

— PTI (@PTIofficial) February 6, 2023
Fawad Chaudhary also talked about the political situation as well as the economic situation in the country.
When asked what the PTI had solution to address the problems, Fawad said that his party addressed the issues when it came into power in 2018.
فواد چوہدری کا بھارتی میڈیا کو انٹرویو (2/3)@fawadchaudhry pic.twitter.com/RgSdtWXCo7

— PTI (@PTIofficial) February 6, 2023
"Imran Khan was the only leader in Pakistan who has respects in Afghanistan. Imran Khan opposed drones and missile attacks in Pakistan. Therefore, Afghan leaders respect him. If the ties are good with Afghanistan then there will be no terrorism," he responded.
He claimed, "the PTI has solutions to address all these challenges. We have to rely upon with the Overseas. $.2b remittances went down when these [coalition partners] came into power and overseas Pakistanis trust Imran Khan; we have to make a viable solution with the IMF for the short term and have to increase the imports for the long term programme,".
فواد چوہدری کا بھارتی میڈیا کو انٹرویو (1/3)@fawadchaudhry pic.twitter.com/QXofLK6EhL

— PTI (@PTIofficial) February 6, 2023
Gold price goes bit down amid prevailing economic situation
The latest reports say that the price of the yellow metal (24 carats) has decreased by Rs200 per tola to settle at Rs204,300 in the local markets.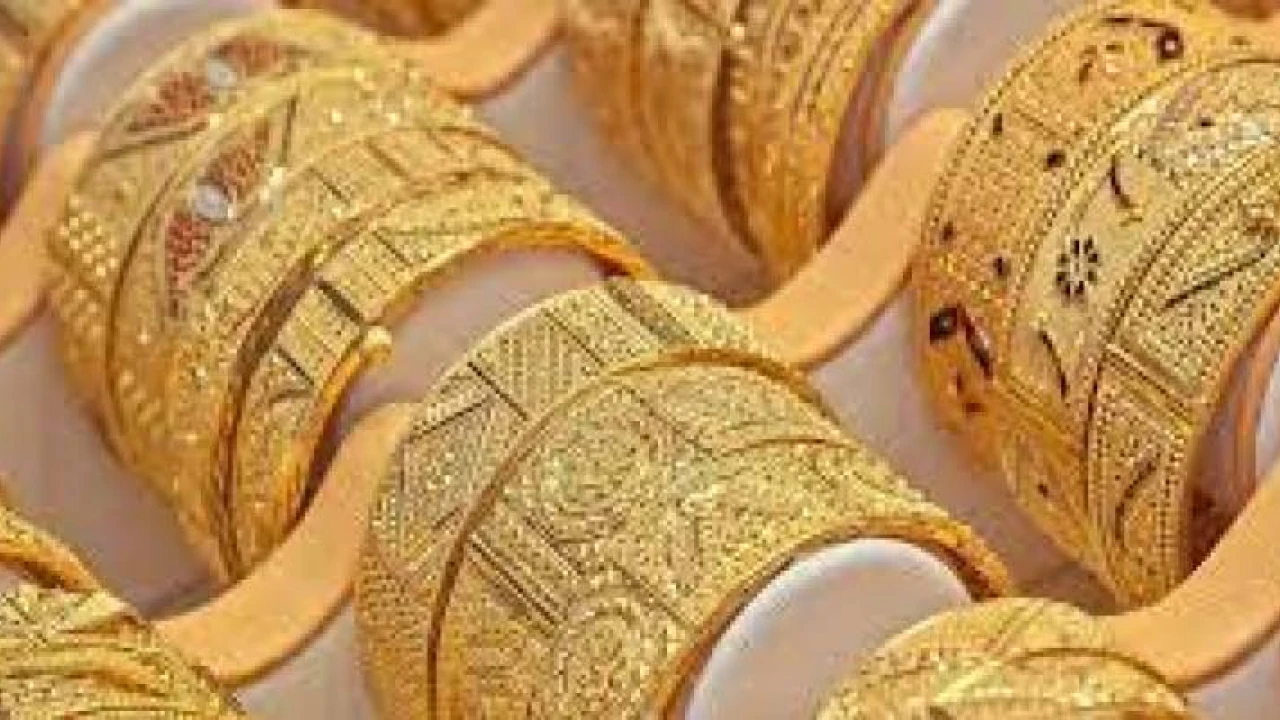 Karachi: Gold prices in Pakistan decreased by Rs200 per tola and Rs172 per 10 grams to settle at Rs24, 30 and Rs175, 154 respectively.
The latest reports suggested that no major change took place in the price of the yellow metal in the local markets as mostly the investors stayed away from their deals amid prevailing economic situation.
The All-Pakistan Sarafa Gems and Jewellers Association (APSGJA) also confirmed the development, saying that there was a slight change in the price.
"The price of gold (24 carats) decreased by Rs200 per tola to settle at Rs204,300," said the traders, pointing out that Rs172 was the decrease per 10 grams to close at Rs175,154,
On Friday, the price of per tola gold went down by Rs4,000 per tola as the relevant markets were mostly bullish last week.
On other hand, the gold price regained some ground in the international market as investment focused it after its price went down last month.
Spot gold rose $5 to $1,870 per ounce, after hitting its lowest level since January 6.
PM renews call for global action in wake of increase in climate change-induced natural disasters
The Prime Minister said Pakistan stands in solidarity with its Turkish brethren in this hour of grief.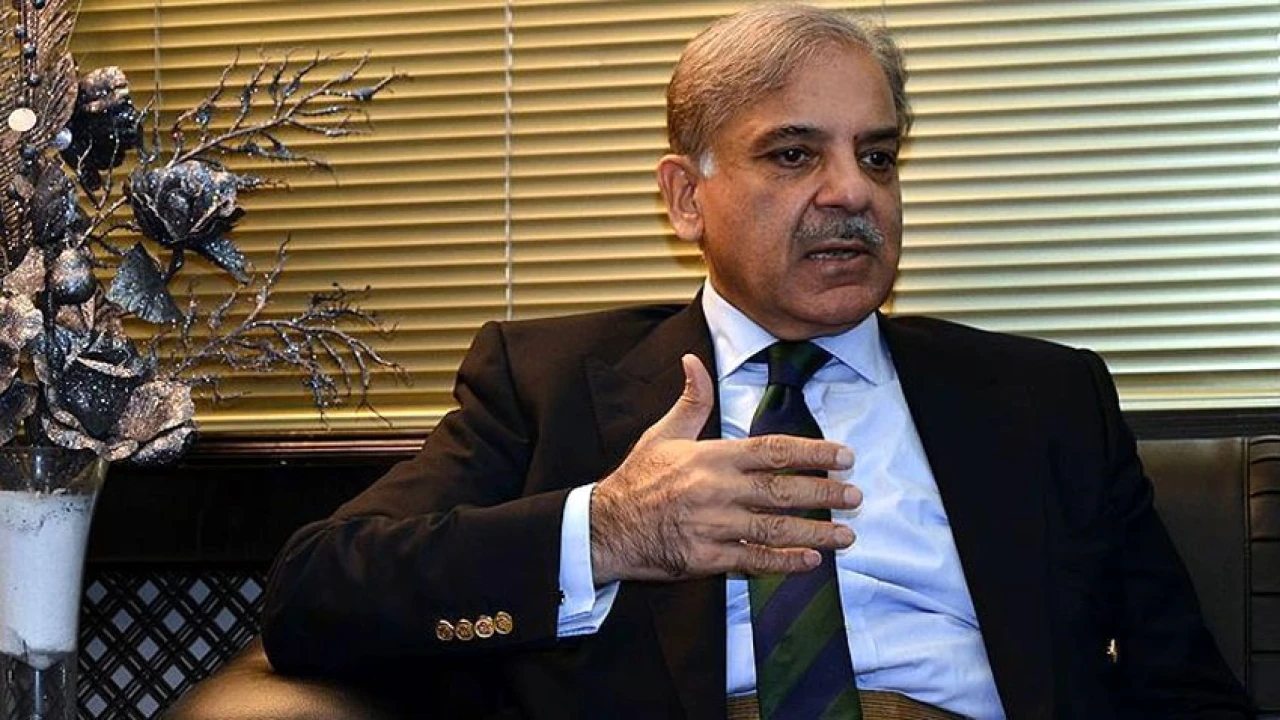 Islamabad: Prime Minister Shehbaz Sharif has renewed the call for global action in the wake of increase in climate change induced natural disasters.
He made the call in a message expressing condolences to the government and people of Turkiye for the loss of precious lives in an earthquake on Monday.
Noting that climate change induced disasters are not limited to a single country or region, the Prime Minister termed these a clarion call to the international community to act for survival of mankind and planet earth.
The Prime Minister said Pakistan stands in solidarity with its Turkish brethren in this hour of grief.
Recalling Turkiye's support to Pakistan in every hour of difficulty, Shehbaz Sharif said Pakistan will help Turkiye in every possible way.
He expressed sympathies with the bereaved families and prayed for eternal peace of the dead and speedy recovery of the injured.
Meanwhile, in a tweet in this regard, the Prime Minister especially send his profound condolences and sympathies to Turkish President Recep Tayyip Erdogan.
Prime Minister Muhammad Shehbaz Sharif also expressed heartfelt condolences and most sincere sympathies to the government and the people of Syria, who have suffered major human and material losses due to the devastating earthquake early this morning.
The Prime Minister said we stand in solidarity with the government and people of Syria and will provide all possible support to them.
He said earthquake devastation is a message to the world community to get united to tackle the challenge of climate change.