Of ringmasters and circuses
Pakistani political philosophy has been reduced to just televisions and newspapers. Technological advances in communication have ended political discourse from streets, neighborhoods and arenas to arguments on television shows and statements printed in newspapers.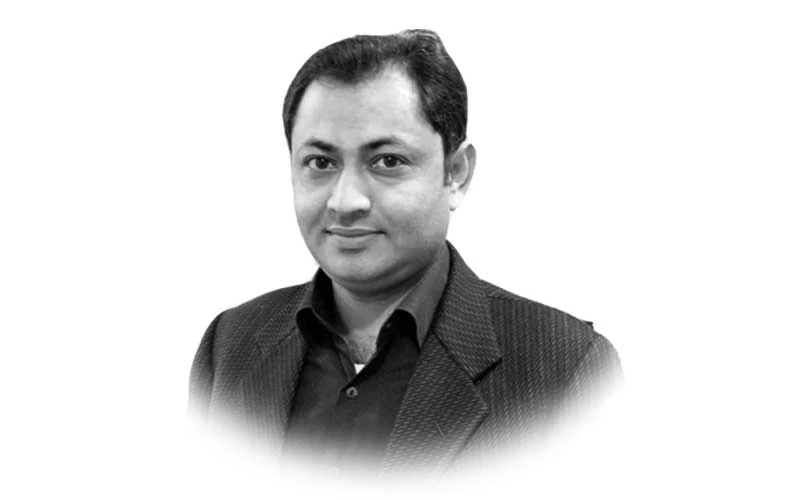 The ubiquitous cell phones in our hands have brought breaking news, latest developments and statements to us in less time that we could have ever imagined.
In the fifteen years I have been associated with the news industry, I have watched times change, studied their effects and reviewed what I have learned. In the olden days, when the 9 o'clock news bulletin on PTV ended television time for the day, curbsides, drawing rooms, baithaks and deras came alive as political discussions extended long into the night. The discourse stemmed from personal experiences, anecdotal evidences and private studies. There was individuality; analysis was tinged with the hue of ethnic identity and cultural characteristics. An unwritten rule was respect for opposing views and differences of opinions.
All that changed when General (retd) Pervez Musharraf took over the country and gave permits to private television channels. A new phenomenon was introduced, i.e. the race for breaking news. From 8:00 pm till 10:00 pm, talk shows reigned supreme.
Our process of watching, analyzing and understanding news was changed completely. Lightning fast breaking news, analysis and reviews robbed us of our ability to think for ourselves. The ordinary man's understanding of the system that governed his life went through a metamorphosis. How did this happen? Let us review.
Political reporting, which takes up a major chunk of news, requires a deep understanding of the topic and as complete information as can be provided. Once the news is out, follow ups require research, time and effort. But now, the basis of evaluating news channels is how fast they brought the news to the audience, how quickly they beat their competitors, how far ahead they are of their peers. Comprehensive and correct information is no longer the benchmark for analyzing content. Switch on any channel and asses how most of them present the occurrence of a development as complete news, not the facts, policies and ideas that are linked to it. Here too, sensationalism takes precedence over all else. Another factor are our political talk shows, presented mostly be people who have no experience of field reporting yet are called senior journalists. They take up pre-established positions and ignore real journalism.
This divide is now quite prominent. People switch on television only to watch the show that broadcasts views that their own preferences align with. Bereft of their own opinions, viewers have stopped discussing politics within their circles. The end result is low tolerance for opposing viewpoints and promotion of self-interest. A good talk show now is one where there is plenty of emotional argument, where matters escalate from disagreement to ferocious anger or even physical blows. On such nights, both the anchors and the producers of the shows expect high ratings.
And so, media now constitutes itself basically not on news but on presenting a riot for its viewers. The media is now a major player of this capitalistic system. Questions that must be asked are being ignored for the sake of remaining a power player. As for the anchors whose faces we see plastered on billboards and whose slick promos present alternate realities, well, their own lifestyles now have removed them very far from the life of an ordinary citizen. If you do not believe me, watch the circus. You'll spot the ringmasters easily enough.
Rain, snow wind-thunderstorm expected in parts of country
The severity of the cold is expected to increase due to heavy rains and snowfall.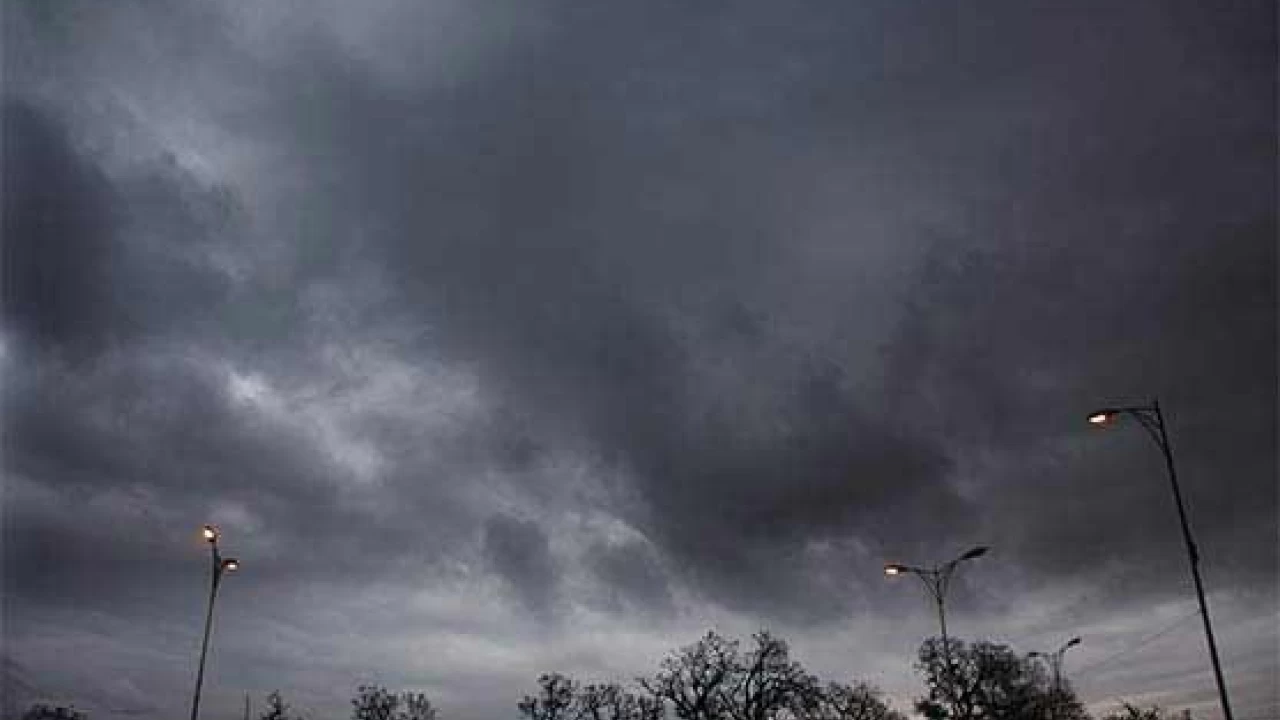 Islamabad: Rain and snow wind-thunderstorm with few heavy falls and hails storm are expected in Islamabad, upper Khyber Pakhtunkhwa, upper Punjab, Gilgit Baltistan and Kashmir during the next 12 hours.
However, dense fog is expected in upper Sindh and plain areas of Punjab.
Temperature of some major cities recorded this morning:
Islamabad 8 degree centigrade, Lahore 10, Karachi 15, Peshawar 7, Quetta -5, Gilgit 4, Murree -2 and Muzaffarabad 6 degree centigrade.
According to Met office forecast for Indian Illegally Occupied Jammu and Kashmir, cloudy weather with chances of intermittent rain is expected in Jammu, cloudy weather with chances of rain-snow in Srinagar, Leh and Anantnag, while cloudy with chances of intermittent rain-snow in Pulwama and Shopian.
Temperature recorded this morning: Srinagar, Pulwama and Anantnag 0 degree centigrade, Jammu 11, Leh -6, Shopian -2 and Baramulla -1 degree centigrade.
Annual COVID vaccine rather than frequent boosters would be preferable: Pfizer CEO
"We will have a vaccine that you will have to do once a year"
Jerusalem: Pfizer Inc. Chief Executive Albert Bourla said on Saturday that an annual COVID-19 vaccine would be preferable to more frequent booster shots in fighting the coronavirus pandemic.
Pfizer/BioNtech's COVID-19 vaccine has shown to be effective against severe disease and death caused by the heavily-mutated Omicron variant but less effective in preventing transmission.
With cases soaring, some countries have expanded COVID-19 vaccine booster programmes or shortened the gap between shots as governments scramble to shore up protection.
In an interview with Israel's N12 News, Bourla was asked whether he sees booster shots being administered every four to five months on a regular basis.
"This will not be a good scenario. What I'm hoping (is) that we will have a vaccine that you will have to do once a year," Bourla said.
"Once a year - it is easier to convince people to do it. It is easier for people to remember.
"So from a public health perspective, it is an ideal situation. We are looking to see if we can create a vaccine that covers Omicron and doesn't forget the other variants and that could be a solution," Bourla said.
Bourla has said Pfizer could be ready to file for approval for a redesigned vaccine to fight Omicron, and mass produce it, as soon as March.
Citing three studies, the U.S. Centers for Disease Control and Prevention (CDC) said on Friday that a third dose of an mRNA vaccine is key to fighting Omicron, providing 90% protection against hospitalization.
A preliminary study published by Israel's Sheba Medical Center on Monday found that a fourth shot increases antibodies to even higher levels than the third but was likely not enough to fend off Omicron. Nonetheless, a second booster was still advised for risk groups, Sheba said.
SOURCE: Reuters
Pakistan's IT Exports hits highest ever in 6 months: Faisal Javed Khan
"Govt will cross $3.5 billion mark during this financial year"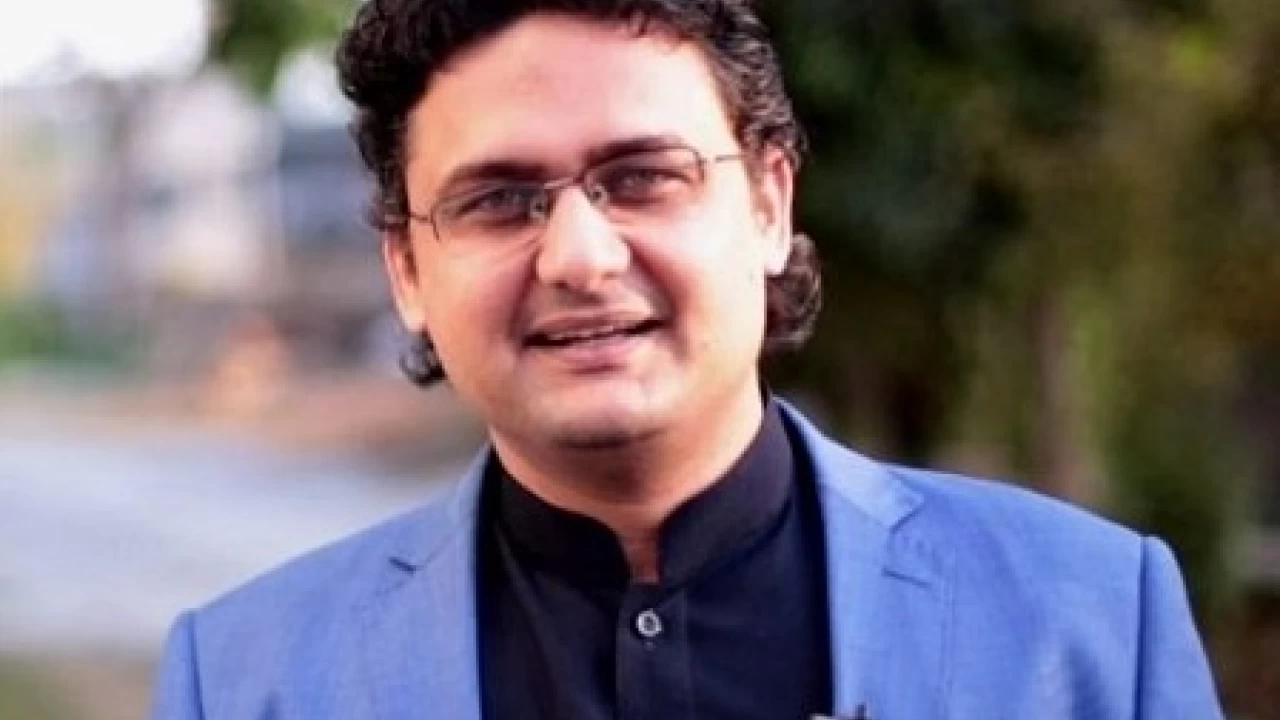 Islamabad: Pakistan Tehreek-e-Insaf (PTI) leader Senator Faisal Javed Khan on Sunday said that Pakistan hits its highest ever Information Technology (IT) Exports in 6 months.
Faisal Javed said in a Twitter post that "our IT Exports during Fiscal Year 21-22 surged to $1.302 billion at the growth rate of 36% v/s $959 million during the same period of 2020-21".
"Hopefully we'll be able to cross $3.5 billion mark during this financial year", he added.
Pakistan hits its highest ever IT Exports in 6 months. Our IT Exports during FY 21-22 surged to $1.302 billion at the growth rate of 36% v/s $959 million during the same period of 2020-21. Hopefully we'll be able to cross $3.5 billion mark during this financial year insha'ALLAH

— Faisal Javed Khan (@FaisalJavedKhan) January 23, 2022
Faisal Javed Khan who is also Chairman Senate Standing Committee on Information and Broadcasting said that Prime Minister Imran Khan's focus is on increasing exports to stimulate economic growth. "We will inshaallah double our IT industry in 2 years", he added.
He said that TechZones are being set-up to create employment, economic transformation & attract intl investors. "We are now the third-largest gig economy globally", he added.