Of ringmasters and circuses
Pakistani political philosophy has been reduced to just televisions and newspapers. Technological advances in communication have ended political discourse from streets, neighborhoods and arenas to arguments on television shows and statements printed in newspapers.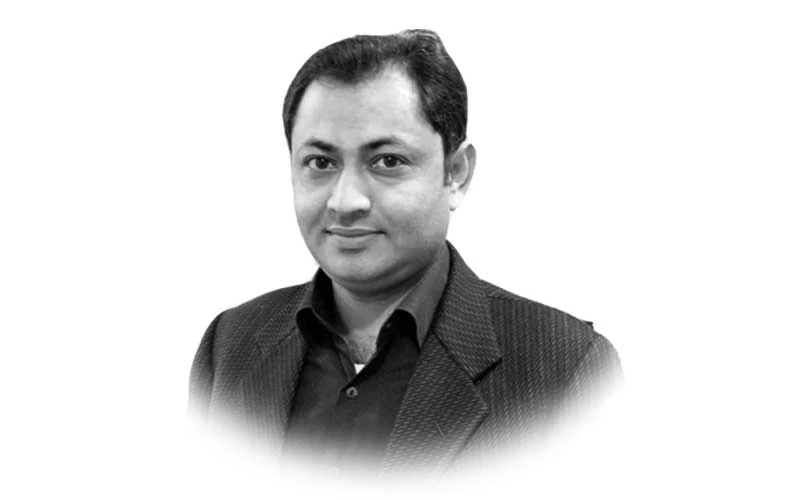 The ubiquitous cell phones in our hands have brought breaking news, latest developments and statements to us in less time that we could have ever imagined.
In the fifteen years I have been associated with the news industry, I have watched times change, studied their effects and reviewed what I have learned. In the olden days, when the 9 o'clock news bulletin on PTV ended television time for the day, curbsides, drawing rooms, baithaks and deras came alive as political discussions extended long into the night. The discourse stemmed from personal experiences, anecdotal evidences and private studies. There was individuality; analysis was tinged with the hue of ethnic identity and cultural characteristics. An unwritten rule was respect for opposing views and differences of opinions.
All that changed when General (retd) Pervez Musharraf took over the country and gave permits to private television channels. A new phenomenon was introduced, i.e. the race for breaking news. From 8:00 pm till 10:00 pm, talk shows reigned supreme.
Our process of watching, analyzing and understanding news was changed completely. Lightning fast breaking news, analysis and reviews robbed us of our ability to think for ourselves. The ordinary man's understanding of the system that governed his life went through a metamorphosis. How did this happen? Let us review.
Political reporting, which takes up a major chunk of news, requires a deep understanding of the topic and as complete information as can be provided. Once the news is out, follow ups require research, time and effort. But now, the basis of evaluating news channels is how fast they brought the news to the audience, how quickly they beat their competitors, how far ahead they are of their peers. Comprehensive and correct information is no longer the benchmark for analyzing content. Switch on any channel and asses how most of them present the occurrence of a development as complete news, not the facts, policies and ideas that are linked to it. Here too, sensationalism takes precedence over all else. Another factor are our political talk shows, presented mostly be people who have no experience of field reporting yet are called senior journalists. They take up pre-established positions and ignore real journalism.
This divide is now quite prominent. People switch on television only to watch the show that broadcasts views that their own preferences align with. Bereft of their own opinions, viewers have stopped discussing politics within their circles. The end result is low tolerance for opposing viewpoints and promotion of self-interest. A good talk show now is one where there is plenty of emotional argument, where matters escalate from disagreement to ferocious anger or even physical blows. On such nights, both the anchors and the producers of the shows expect high ratings.
And so, media now constitutes itself basically not on news but on presenting a riot for its viewers. The media is now a major player of this capitalistic system. Questions that must be asked are being ignored for the sake of remaining a power player. As for the anchors whose faces we see plastered on billboards and whose slick promos present alternate realities, well, their own lifestyles now have removed them very far from the life of an ordinary citizen. If you do not believe me, watch the circus. You'll spot the ringmasters easily enough.
Pro-Palestinian protester self-immolates outside Israeli consulate in US city of Atlanta
Police Chief Darin Schierbaum says the person, whom officials did not identify, is in critical condition.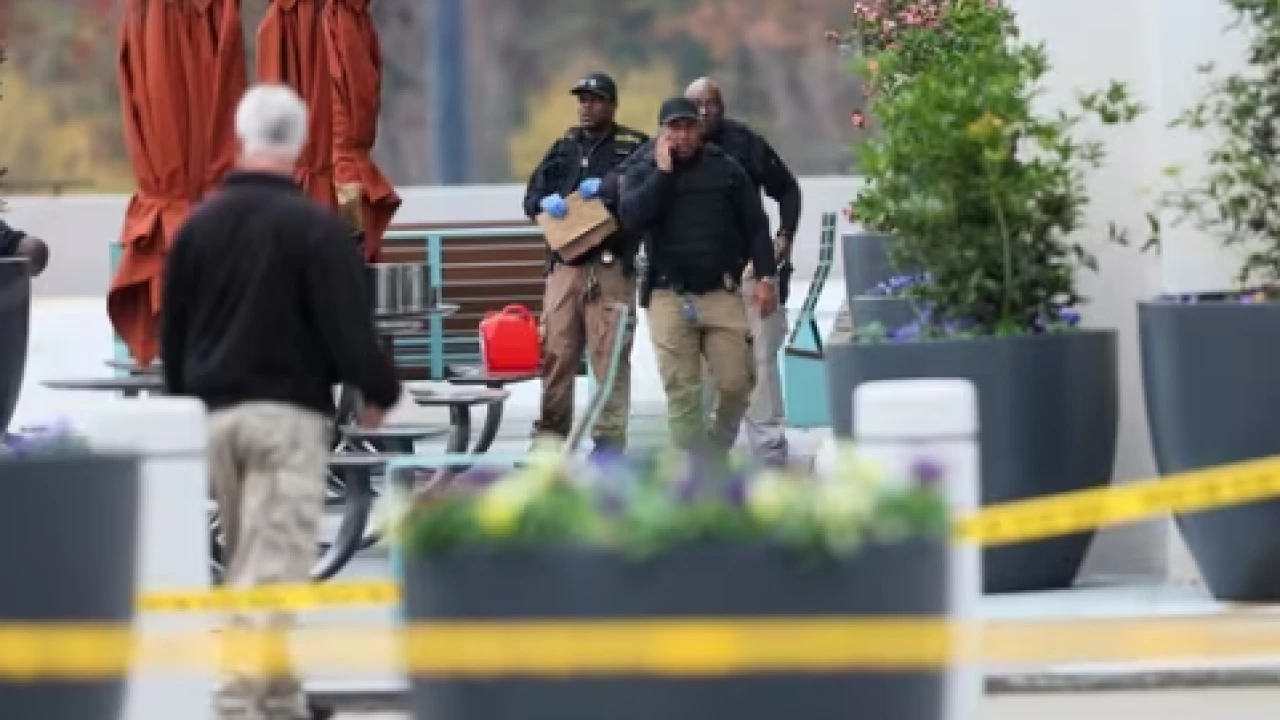 New York: Amid rising anger over Israel's relentless bombing of Gaza, a protester with a Palestinian flag set himself ablaze on Friday outside the Israeli consulate in Atlanta, capital of the U.S. state of Georgia, according to authorities.
The person, whom officials did not identify, is in critical condition, Police Chief Darin Schierbaum said at a news conference.
A security guard who attempted to intervene was also injured. "We believe this building remains safe, and we do not see any threat here," the chief said.
"We believe that was an act of extreme political protest." The protester arrived around 12:17 p.m. at the office building, which houses the consulate as well as several businesses, and used petrol, police said.
A demonstrator in #Atlanta, #Georgia, burned herself in front of the Israeli occupation consulate in protest against the war against #Gaza.#US pic.twitter.com/GtkahQaUrY pic.twitter.com/p0BKoQycKi pic.twitter.com/pXFe09zoIP

— ⚡️🌎 World News 🌐⚡️ (@ferozwala) December 2, 2023
Israel resumed its military offensive in Gaza on Friday after talks to extend a week-long truce collapsed. Israel has vowed to annihilate Hamas after its fighters attacked southern Israel on Oct. 7. More than 15,000 Gazans — mostly women and children — have been killed during Israel's assault, which has decimated much of the enclave.
The conflict has prompted hundreds of protests and rallies — some of them in huge numbers — across the U.S. in support of Palestinians as well as Israel.
This incident came as the US has witnessed an uptick in antisemitic, anti-Arab, and Islamophobic threats and violence since the Israeli-Palestinian conflict Earlier this week, a man was charged with attempted murder over the shooting of three men of Palestinian descent in the US state of Vermont and a six-year-old Palestinian-American boy was stabbed to death in Illinois in October.
David Benavidez vs. Demetrius Andrade live results and analysis
David Benavidez and Demetrius Andrade meet in a super middleweight bout with a possible matchup against Canelo Alvarez on the line. Follow live.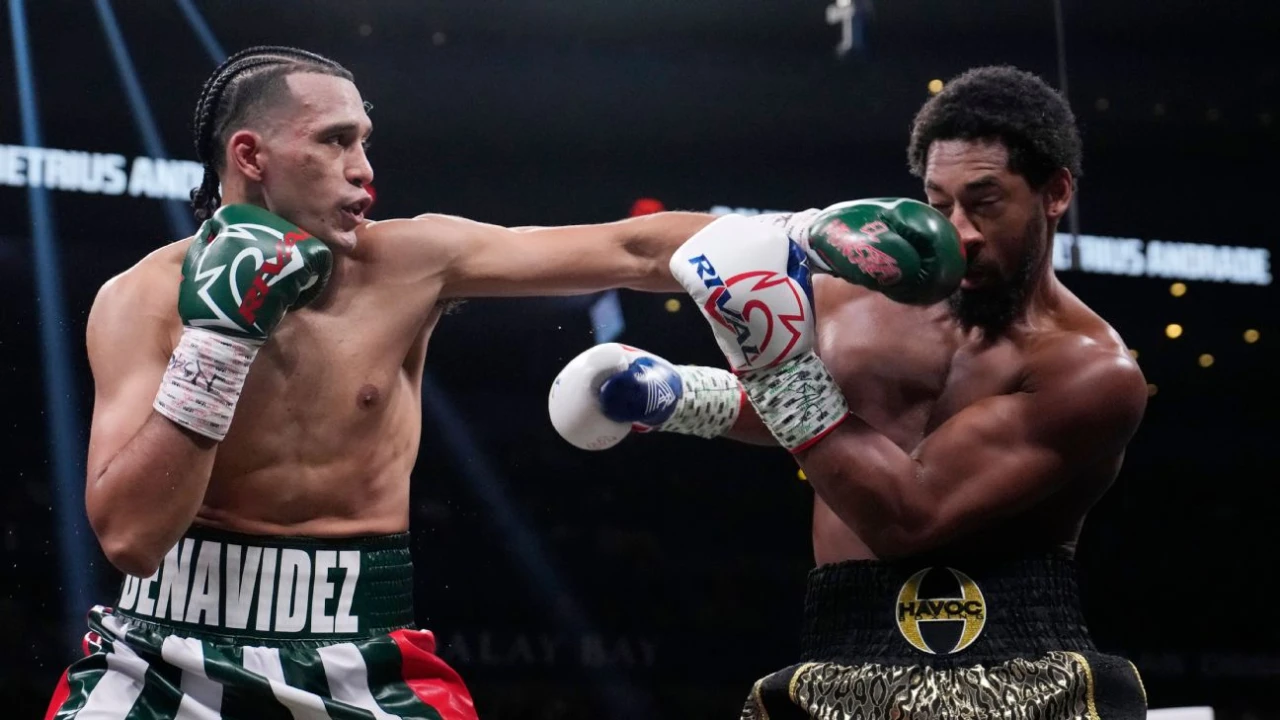 WBC super middleweight interim titlist David Benavidez demolished two-division champ Demetrius Andrade on Saturday night at Michelob Ultra Arena in Las Vegas, and now a potential fight against 168-pound undisputed champion Canelo Alvarez could be in his future.

Benavidez (28-0, 24 KOs), 26, took over the fight after Round 3 and teed off on Andrade, who went down in Round 4. He has won eight of his past 10 fights by stoppage. Benavidez has been looking for a mega fight against Alvarez, and the win on Saturday puts him a step closer.

Andrade (32-1, 19 KOs), 35, had never fought an elite fighter like Benavidez. His best wins were against Maciej Sulecki in 2019 and Liam Williams in 2021. He's been inactive as of late, with this fight being only his second in the past two years.

In the co-main event, Jermall Charlo returned after a long layoff of more than 2 years to defeat Jose Benavidez Jr. by unanimous decision.

Mike Coppinger was in Las Vegas to bring you all the action, fight results and round-by-round analysis.
PM, Bill Gates discuss collaborative efforts for polio eradication
Caretaker Prime Minister Anwaar-ul-Haq Kakar apprises Bill Gates of the ongoing polio vaccination drive in Pakistan and said the country would spare no effort to eliminate the poliovirus.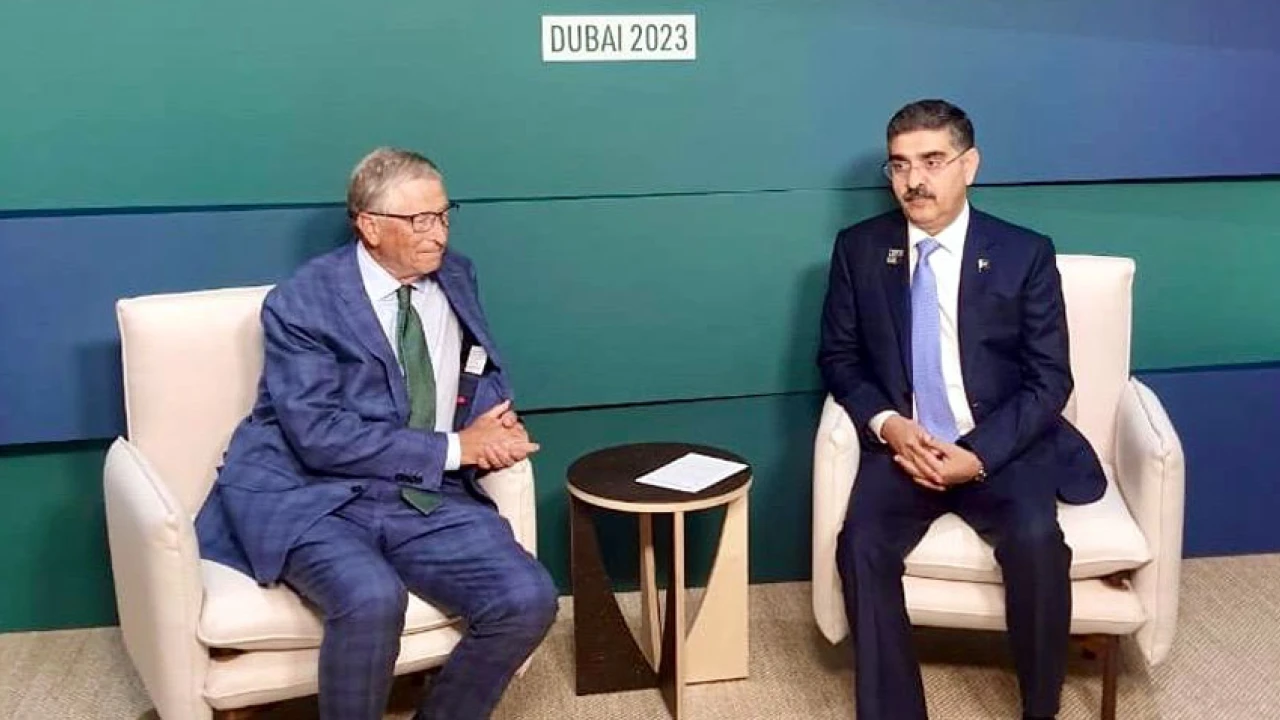 Dubai: Caretaker Prime Minister Anwaar-ul-Haq Kakar met Co-Chair of Bill and Melinda Gates Foundation, Bill Gates on the sidelines of COP-28 conference in Dubai on Saturday.
They discussed progress in Pakistan's polio eradication efforts and the foundation's cooperation with Pakistan in financial inclusion and alleviation of poverty and malnutrition.
The Prime Minister apprised Bill Gates of the ongoing polio vaccination drive in Pakistan and said the country would spare no effort to eliminate the poliovirus.
He underlined the government's commitment to maximize outreach of vaccines to children across the country.
Appreciating the support received from the Gates Foundation, the Prime Minister further encouraged it to work with Pakistan to enhance national capacities in education, strengthen early warning and emergency operations for disaster management and digitalize agricultural value chains.