Naseeruddin Shah sparks controversy with claim about Sindhi language in Pakistan
As expected, Shah's remarks draw strong reactions from users who swiftly reminded him that Sindhi is indeed spoken in Pakistan.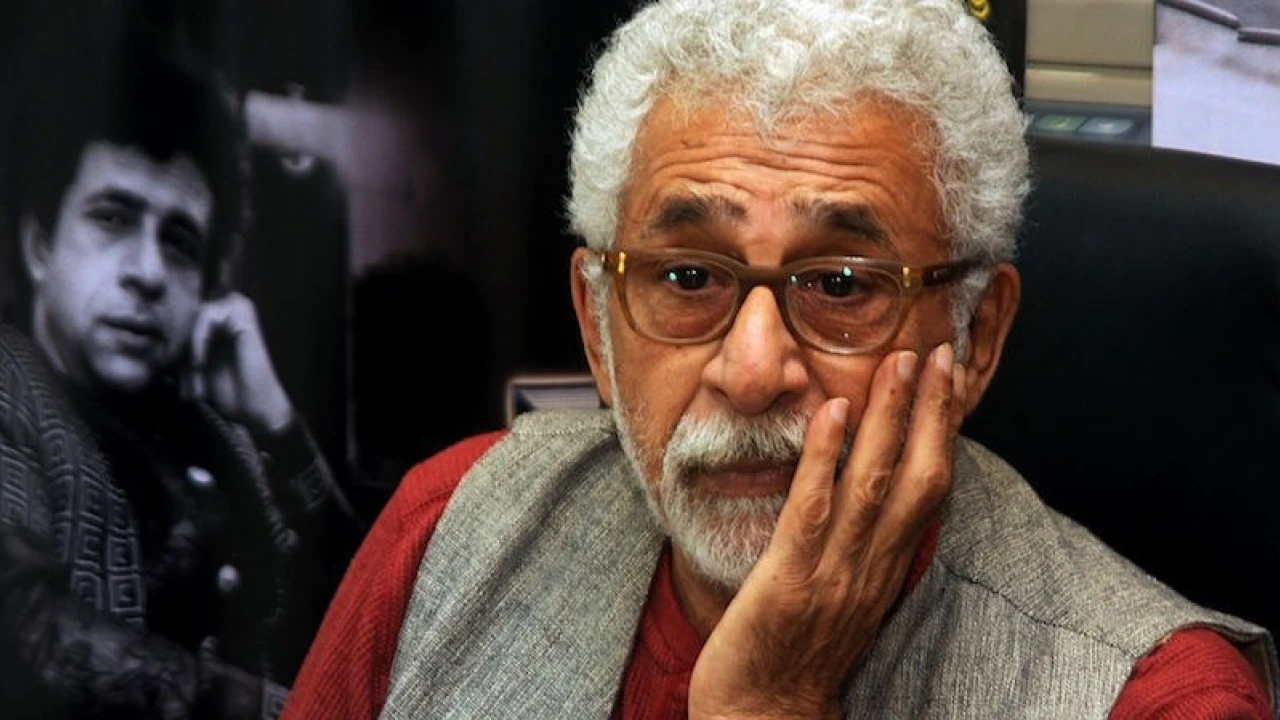 Lahore: Bollywood veteran Naseeruddin Shah stirred up a controversy on Tuesday with his controversial statement claiming that Sindhi is no longer spoken in Pakistan. The actor expressed this opinion during an interview with "Tried and Refused Productions" while promoting his latest TV series, 'Taj'.
As expected, Shah's remarks drew strong reactions from users who swiftly reminded him that Sindhi is indeed spoken in Pakistan. Twitterati responded to his claim, highlighting the widespread presence of the Sindhi language in the country.
Here are some of the responses from Twitter users regarding Shah's assertion:
Come to Sindh Sir and let us prove you Wrong
I wonder where he got this idea that Sindhi is no longer spoken in Pakistan https://t.co/HGmUopryeR

— Dewan Sachal (@essel1) June 6, 2023
Someone must educate Naseeruddin Shah ji that Sindhi is spoken and we have Sindhi media and read our Sindhi literature.
I think he doesn't know about our land Sindh. So, please Naseeruddin Shah Ji, humble piece of advice: don't comment on any issue when you are not sure about… https://t.co/IOi0DGEaTE

— Veengas (@VeengasJ) June 6, 2023
Bollywood's biggest intellectual https://t.co/vhvePYD7pH

— Swati Goel Sharma (@swati_gs) June 6, 2023
yes we are extinct. I am tweeting from the burial mounds of Moenjodaro. The Indus river dried up a millenia ago. Sindhi is no longer spoken in Pakistan, it is all Chinese and Urdlish https://t.co/FeIcQNQgo7

— ᚽᛁᛓᛆ (@okayysorryy) June 6, 2023
Govt decides to close markets by 8pm across Pakistan
The decision has been taken by the National Economic Council (NEC) to implement "energy conservation plan".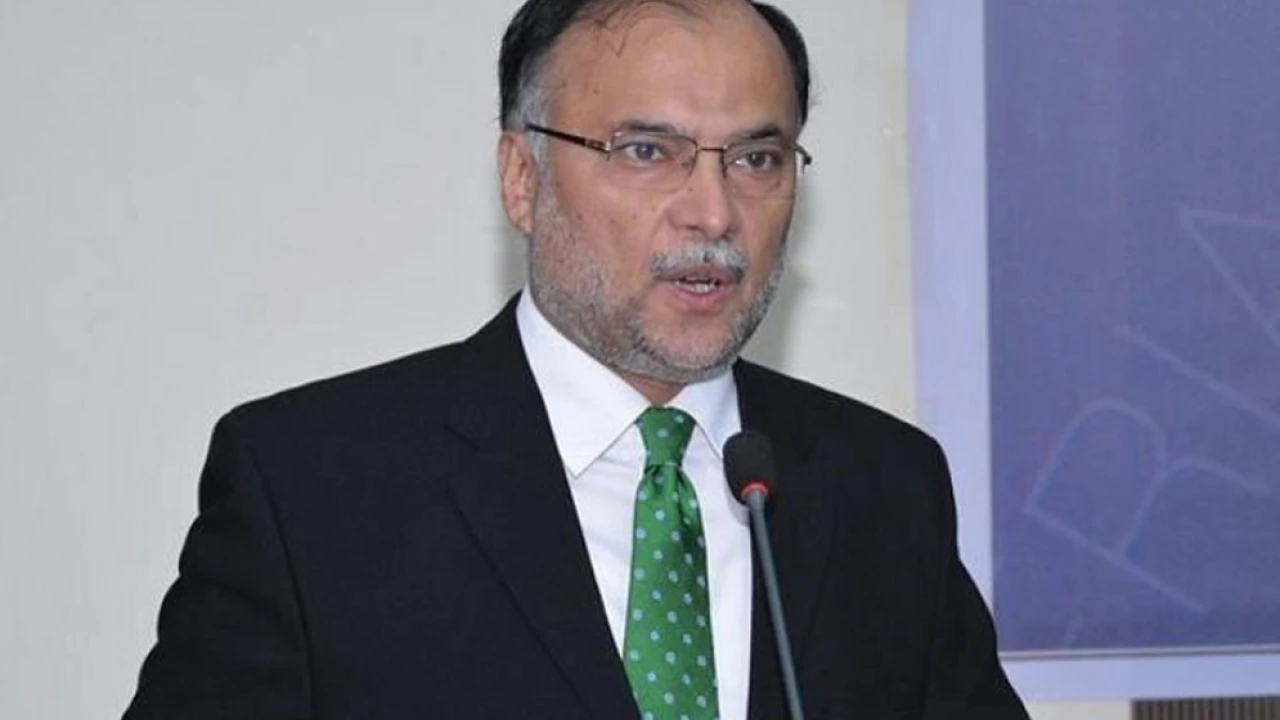 Islamabad: Minister for Planning, Development, and Special Initiatives, Ahsan Iqbal, announced on Tuesday that the federal and provincial governments reached a unanimous decision to implement an "energy conservation plan" by closing markets across the country by 8 pm.
Speaking to journalists after a meeting of the National Economic Council (NEC) chaired by Prime Minister Shehbaz Sharif, Ahsan Iqbal revealed that the NEC approved the estimated budget figures.
Highlighting the energy challenges faced by Pakistan due to global prices, Iqbal mentioned that Saudi Arabia's reduction in oil production by one million barrels poses a risk of oil prices reaching $100 per barrel. He stressed the vulnerability of Pakistan's economy if it continues to rely heavily on fossil fuels and oil for energy consumption.
In an effort to address these challenges, the government aims to implement measures related to energy conservation. Iqbal noted that last year, the federal cabinet pledged to enforce decisions outlined in the National Energy Conservation Plan. However, since provincial representatives were not present at the meeting, the implementation of the plan was not ensured. Now, the government hopes that provincial governments will cooperate in executing the approved energy conservation package.
The energy conservation plan includes various steps such as closing shops and commercial centers by 8 pm, transitioning to energy-efficient LED lights, and upgrading geysers to enhance energy efficiency. It is estimated that these measures could result in annual savings of up to $1 billion for the country.
Additionally, the government has decided to prioritize the promotion of green energy, focusing on solar, wind, and hydel energy projects. Ahsan Iqbal emphasized that no new projects relying on imported fuel will be introduced, aligning with the government's commitment to sustainable energy solutions.
Regarding the budget, Ahsan Iqbal disclosed that the government has set a realistic GDP growth target of 3.5% for the financial year 2023-24. The minister emphasized that the government is making choices that lead the country towards stability. He mentioned the development spending, which is set at Rs1,150 billion ($4.02 billion).
Under the Annual Development Plan (ADP) proposed by the NEC for the upcoming fiscal year, the total outlay amounts to Rs2.709 trillion. This includes the development budget of Punjab and Khyber Pakhtunkhwa for four months, and if their full budgets are included, the figure will exceed Rs3 trillion. The federal government plans to allocate Rs1,150 billion under the Public Sector Development Programme (PSDP 2023-24), while the provinces will allocate Rs1,559 billion for various development projects.
Despite severe financial challenges, Ahsan Iqbal highlighted the significant allocation of Rs1,150 billion under the PSDP, considering it a milestone achievement of the incumbent government.
During the media talk, Iqbal acknowledged the challenging economic situation, stating that the government will be unable to fully repay its debt through federal revenue. He emphasized the need for borrowing to cover essential expenditures such as salaries, defense budget, development budget, pension, and subsidies.
Several prominent figures from Sindh meet Zardari, join PPP
A delegation of PPP  Central Punjab women wing led by Samina Khalid Ghurki also meets PPPP President Asif Ali Zardari at Bilawal House in Lahore.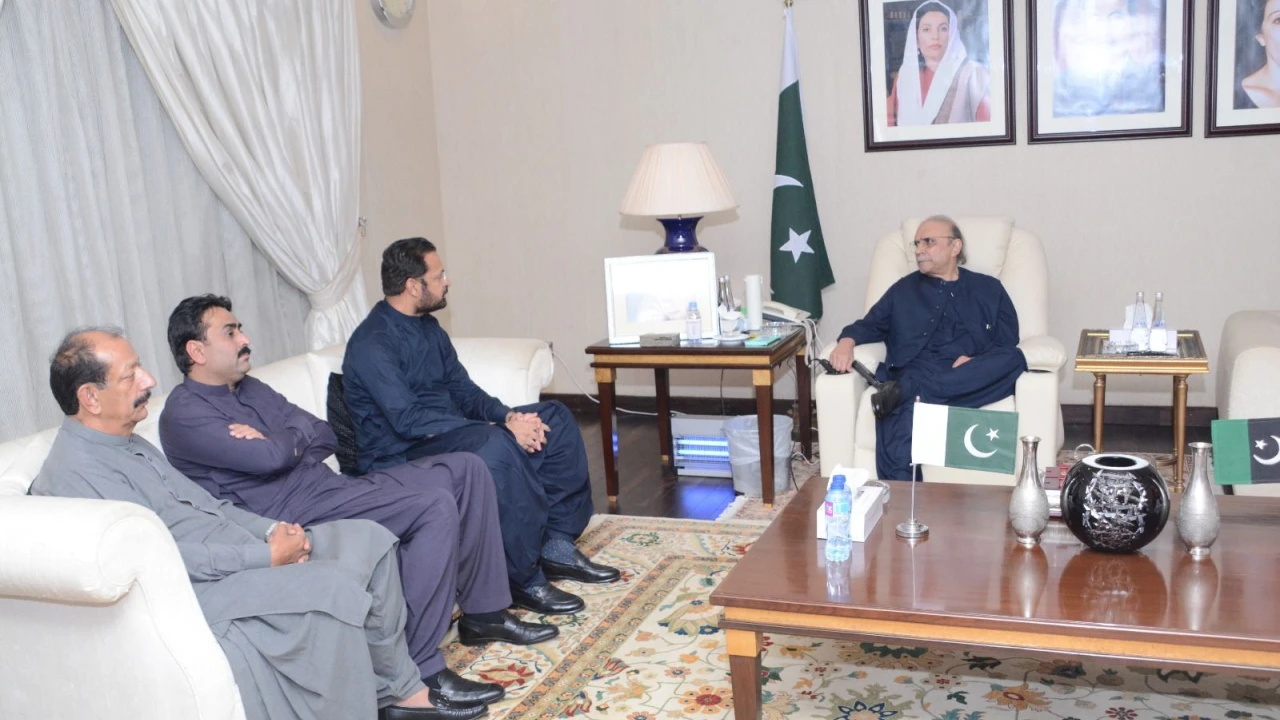 Lahore: Following a meeting with former President Asif Ali Zardari, several prominent political figures from Sindh have officially joined the ranks of the Pakistan Peoples Party (PPP).
Former members of the Sindh Assembly, Dr. Sikander Shoro and Sardar Kanbo Khan Barahmani announced their decision to join PPP after holding discussions with Asif Ali Zardari.
This development highlights the growing support and solidarity for the party in the region.
Similarly, Arib Khan Barohi and Muhammad Sadiq Shoro, the former Vice Chairman of District Council Jamshoro, have also chosen to align themselves with the PPP. Their decision to join the party further strengthens its influence and presence in Sindh.
Expressing his pleasure at their decision, President Asif Ali Zardari warmly welcomed the new additions to the PPP and expressed his confidence in their valuable contributions to the party's vision and objectives.
The meeting, attended by PPP's Secretary General Nayyar Bukhari and Sindh Assembly member Jam Khan Shoro, marked an important gathering of key party leaders, indicating the party's commitment to unity and expansion.
With these new additions, the PPP aims to reinforce its position in Sindh and continue its efforts to address the socio-political challenges faced by the province.
PPP Central Punjab Women Wing also meets Zardari:
A delegation of the PPP Central Punjab women wing had a meeting with Pakistan Peoples Party Parliamentarians President Asif Ali Zardari at Bilawal House in Lahore.
According to a statement issued by PPP Central Punjab Women Wing Information Secretary Aqeela Yousaf Awan, Led by Samina Khalid Ghurki, the delegation consisted of representatives from divisions and districts across Central Punjab. The participants included members from Lahore Division, Gujranwala Division, Faisalabad Division, and Sahiwal Division.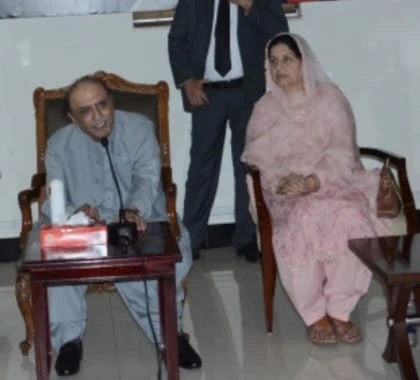 Despite the challenging circumstances, President Zardari expressed his appreciation for the dedicated services rendered by Ms. Samina Khalid Ghurki and her organization.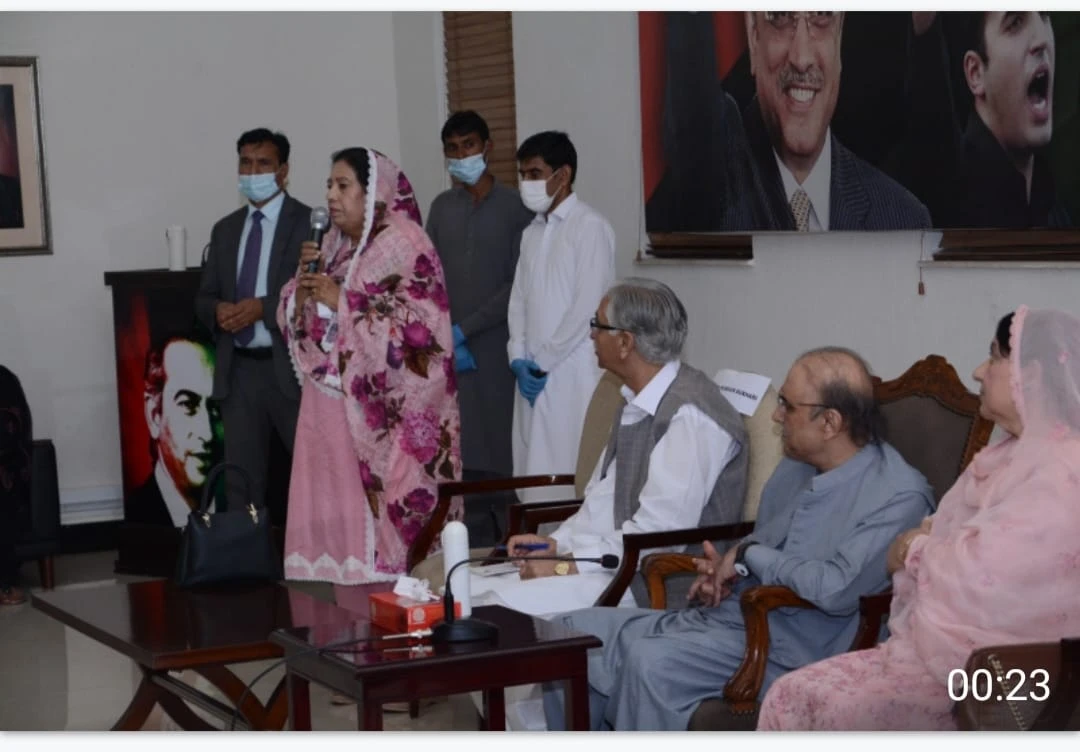 Zardari highlighted the evolving dynamics of the current situation and emphasized the need for continued active engagement with all party organizations, including the Women Wing, in Punjab. He reaffirmed the party's commitment to maintaining close communication with various structures within Punjab.
The delegation from Central Punjab included Nasira Shaukat, Sagheera Islam, Shaista Jan, Ms. Nargis Khan (President of Lahore), Ms. Sakina Advocate (President of Faisalabad), Ms. Mehr-un-Nisa (President of Gujranwala), Ms. Shumshad (President of Sahiwal), along with representatives from different districts, Tehsils, and Union Councils.