US to enhance military presence in Europe as NATO bolsters its eastern side
NATO leaders agreed to move towards putting more than 300,000 troops at higher readiness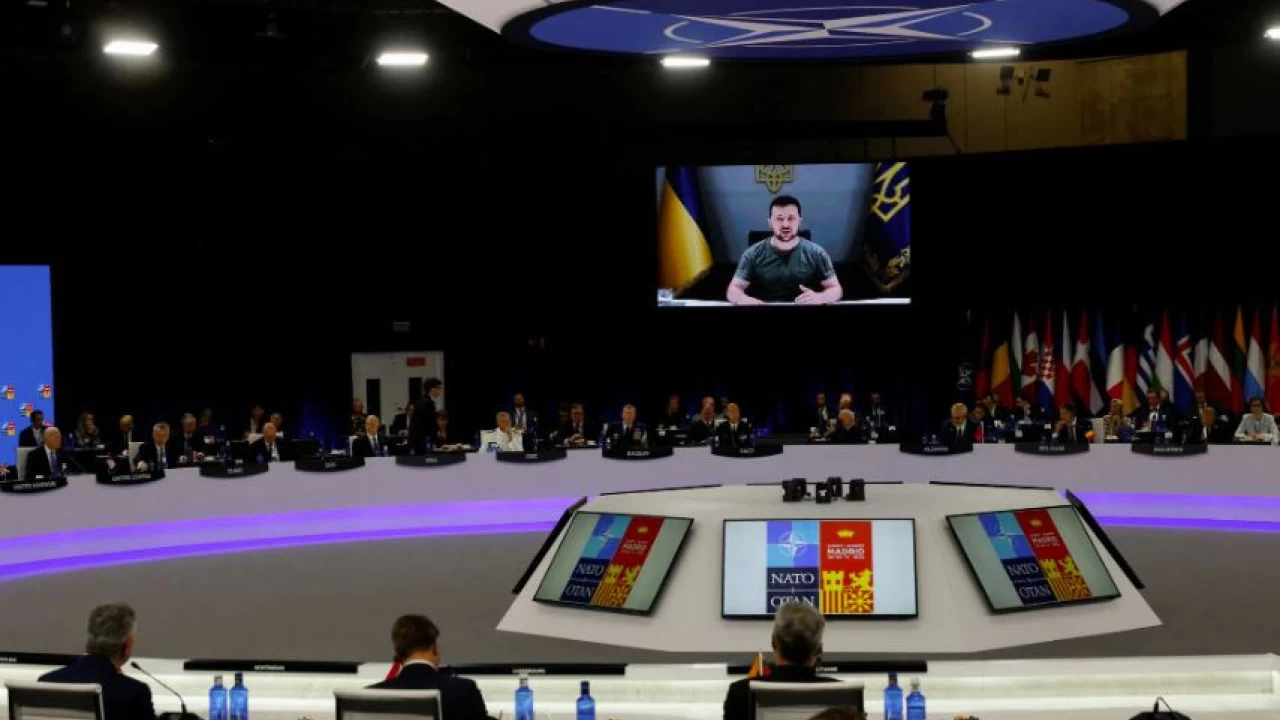 US President Joe Biden pledged more American troops, warplanes and warships for Europe on Wednesday as NATO agreed the biggest strengthening of its deterrents since the Cold War in response to Russia's invasion of Ukraine.
Biden's commitment at the Madrid summit "to defend every inch of allied territory" came as the U.S.-led military alliance also set in motion a new plan to reinforce the Baltic states and Poland against any future Russian attack.
With more German, British and other allied troops to be on alert to deploy eastward, the United States is also adding to the 100,000 personnel already in Europe by sending more warships to Spain, planes to Britain, pre-positioned weapons to the Baltics and more soldiers to Romania.
"We mean it when we say an attack against one is an attack against all," Biden said. read more
However, Italian Prime Minister Mario Draghi played down a threat of a near-term armed confrontation between NATO and Russia. "There is no risk of a military escalation. We must be ready, but there is no risk," he said.
The Baltics originally sought permanent NATO bases and as much as a tenfold increase to NATO's troop presence from around 5,000 multinational soldiers prior to the Ukraine invasion, as well as adding air and maritime defences.
What NATO agreed on Wednesday falls short of that, but it means more allied troops in Estonia, Latvia and Lithuania, more equipment, weapons and ammunition sent to the region, and setting up a system of rapid reinforcements.
NATO leaders agreed to move towards putting more than 300,000 troops at higher readiness.
In the past, the alliance relied on far fewer troops - some 40,000 - to be first in line to respond to any Russian attack or other crises.
"President (Vladimir) Putin's war against Ukraine has shattered peace in Europe and has created the biggest security crisis in Europe since the Second World War," NATO Secretary-General Jens Stoltenberg told a news conference. "NATO has responded with strength and unity."
The United States will also create a new permanent army headquarters in Poland, which was immediately welcomed by Polish president Andrzej Duda, as Warsaw long sought a permanent U.S. military base on its soil. "It is a fact that strengthens our safety a lot ... in the difficult situation which we are in," Duda said. read more
As NATO also agreed a long-term military and financial aid package for Ukraine, Ukrainian refugees gathered in central Madrid to call for more arms for their nation, which is now facing a war of attrition against superior Russian artillery in the east of the country.
Ukrainian student Kateryna Darchyk, 20, told Reuters: "We ask for NATO to give us weapons because we have soldiers, we have people ready to fight for Ukraine, men and women who are ready to protect their country."
END OF NORDIC NEUTRALITY
In addition, NATO's 30 leaders invited Finland and Sweden into the alliance, a decision that once ratified would end decades of Nordic neutrality by putting the two countries under the United States' nuclear umbrella. read more
"The significance of this really can't be overstated," Britain's Prime Minister Boris Johnson told reporters. "We're seeing the expansion of the alliance, which is exactly the opposite of what Putin wanted. He wanted less NATO, he's getting more."
That was made possible after Turkey dropped its veto against the two countries' progress to membership following four hours of talks on Tuesday evening in Madrid, ending weeks of drama that threatened allied unity.
As part of the deal, Sweden and Finland agreed not to support Kurdish militant groups.
Turkish President Tayyip Erdogan had threatened to block their bids over Ankara's accusations the two countries supported a Kurdish militia in northern Syria. Turkey views the militia as an extension of the outlawed Kurdistan Workers Party (PKK) which is also deemed a terrorist group by the United States and the European Union.
Both Finland, which has a 1,300 km (810 mile) border with Russia, and Sweden, home of the founder of the Nobel Peace Prize, are now set to bring well-trained militaries into the alliance, possibly giving NATO Baltic Sea superiority.
"We are not yet covered by NATO's Article 5," Finland's Foreign Minister Pekka Haavisto told Reuters, referring to NATO's collective defence clause. "Our aim is that period should be as short as possible," he said.
SOURCE: REUTERS
There's need to prioritize inflation fight over growth: global central bank chiefs
ECB President Christine Lagarde says the low inflation of the pre-pandemic era would not return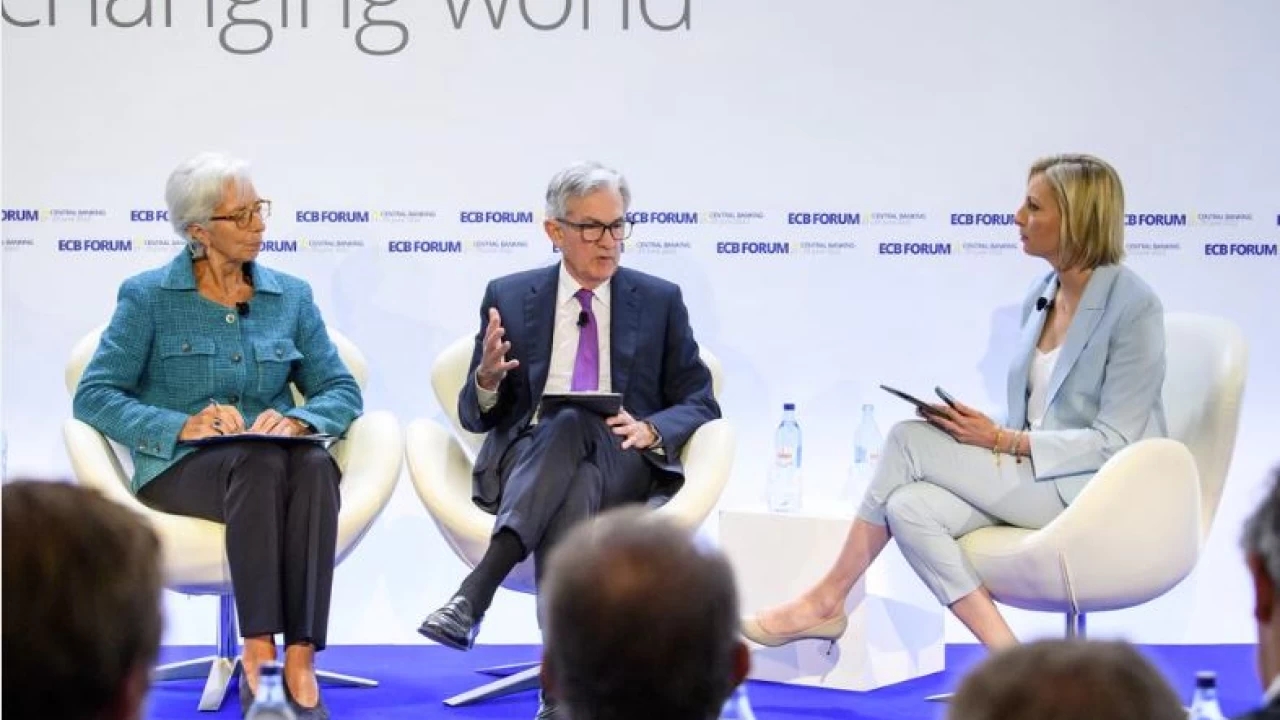 Bringing down high inflation around the world will be painful and could even crash growth but must be done quickly to prevent rapid price growth from becoming entrenched, the world's top central bank chiefs said on Wednesday.
Inflation is breaking multi-decade highs around the world as soaring energy prices, post-pandemic supply chain bottlenecks and in some cases red-hot labour markets are pushing up the cost of everything, and threatening to set off a hard-to-break wage-price spiral.
"The process is highly likely to involve some pain but the worst pain would be from failing to address this high inflation and allowing it to become persistent," U.S. Federal Reserve Chair Jerome Powell said at the European Central Bank's annual conference in Sintra, Portugal.
Echoing Powell's words, ECB President Christine Lagarde said the low inflation of the pre-pandemic era would not return and that the ECB, which has persistently underestimated price growth, had to act now because price growth was likely to remain above the 2% target for years to come.
RISKS
Engineering policy tightening to avoid a recession in the United States is certainly possible, Powell said, adding that the pathway was narrow and there were no guarantees of success.
"Is there a risk that we would go too far? Certainly there's a risk, but I wouldn't agree that it's the biggest risk to the economy," he said. "The bigger mistake to make, let's put it that way, would be to fail to restore price stability."
Augustin Carstens, the General Manager at the Bank for International Settlements, an umbrella group of central banks, said policymakers had taken the first step in recognising they had a problem. Now their job was to tighten policy, as risks were mounting.
"They should try to... prevent the full transition from a low inflation environment to a high inflation environment where this high inflation gets entrenched," Carstens told the ECB gathering. "You need to prevent this vicious cycle from kicking in."
The ECB has already flagged rate hikes in both July and September while the Fed increased rates by 0.75 percentage points in June and may opt for a similar move in July.
The Bank of England raised rates by 25 basis points to 1.25% this month - its fifth successive move -and said it would act "more forcefully" in the future if it saw a greater persistence of inflation.
"There will be circumstances in which we will have to do more," BoE Governor Andrew Bailey told the conference. "We're not there yet in terms of the next meeting. We're still a month away, but that's on the table."
"But you shouldn't assume it's the only thing on the table," he said, referring to another 25 basis point hike.
However, Bailey also warned that the British economy was now clearly at a turning point and starting to slow.
SOURCE: REUTERS
Journalist shot dead in latest attack on Mexico media workers
Presidential spokesperson Jesus Ramirez said on Twitter the journalist's daughter also was injured in the attack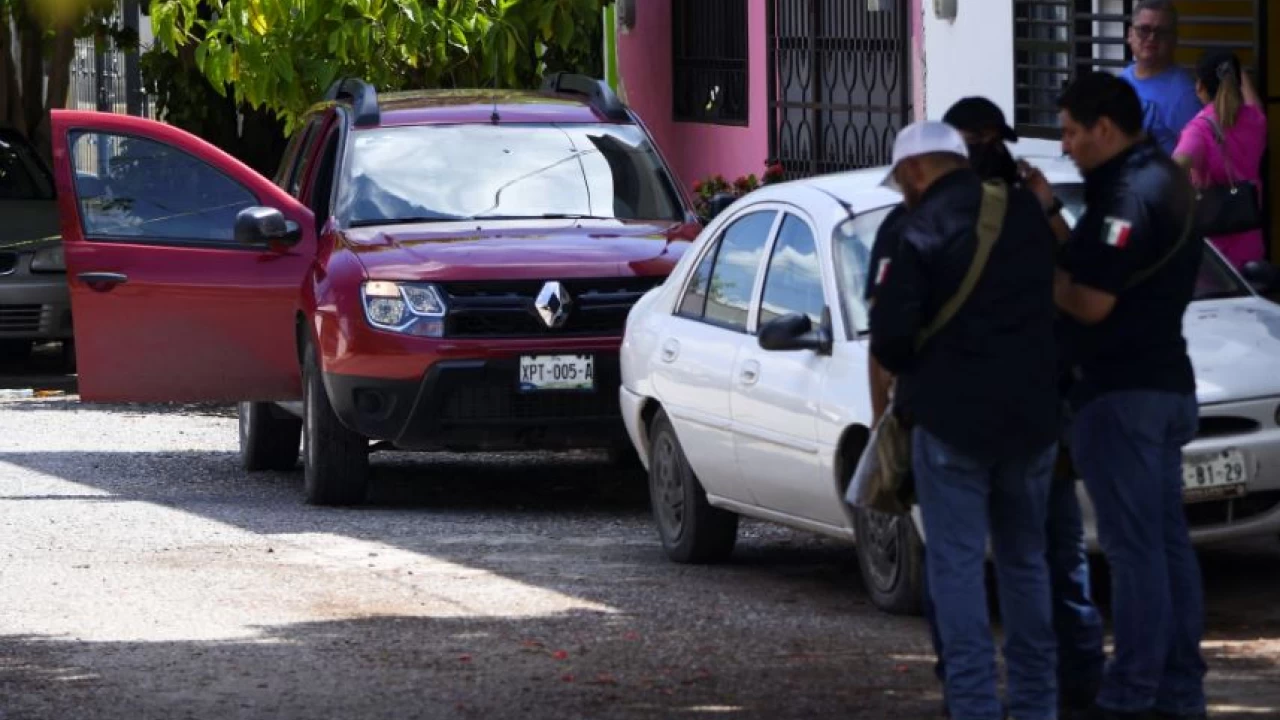 A Mexican journalist was killed in the northern state of Tamaulipas on Wednesday, the newspaper he worked for said, the latest in a series of attacks in one of the world's most dangerous countries for media workers.
Antonio de la Cruz, a journalist for local newspaper Expreso, was gunned down in his home in the state capital Ciudad Victoria, the paper said.
His death comes after eight others in the media have been murdered in Mexico this year as a result of their journalism, according to human rights organization Article 19.
Presidential spokesperson Jesus Ramirez said on Twitter the journalist's daughter also was injured in the attack.
"We must not allow any more attacks on journalists and activists. These crimes will not go unpunished," Ramirez wrote.
The paper's parent company Expreso-La Razon demanded justice from authorities.
The Tamaulipas attorney general's office said in a statement it had opened an investigation into the incident and that police are collecting evidence and hunting for the attackers.
Violence against the press has skyrocketed during Mexican President Andres Manuel Lopez Obrador's administration, according to a report published by Article 19.
SOURCE: REUTERS