Ashley Muteti transformed her loss into social change in Kenya
Ashley Muteti, a changemaker in maternal mortality, is one of Vox's Future Perfect 50 for 2023. This annual list highlights 50 people who are making the world a better place for everyone.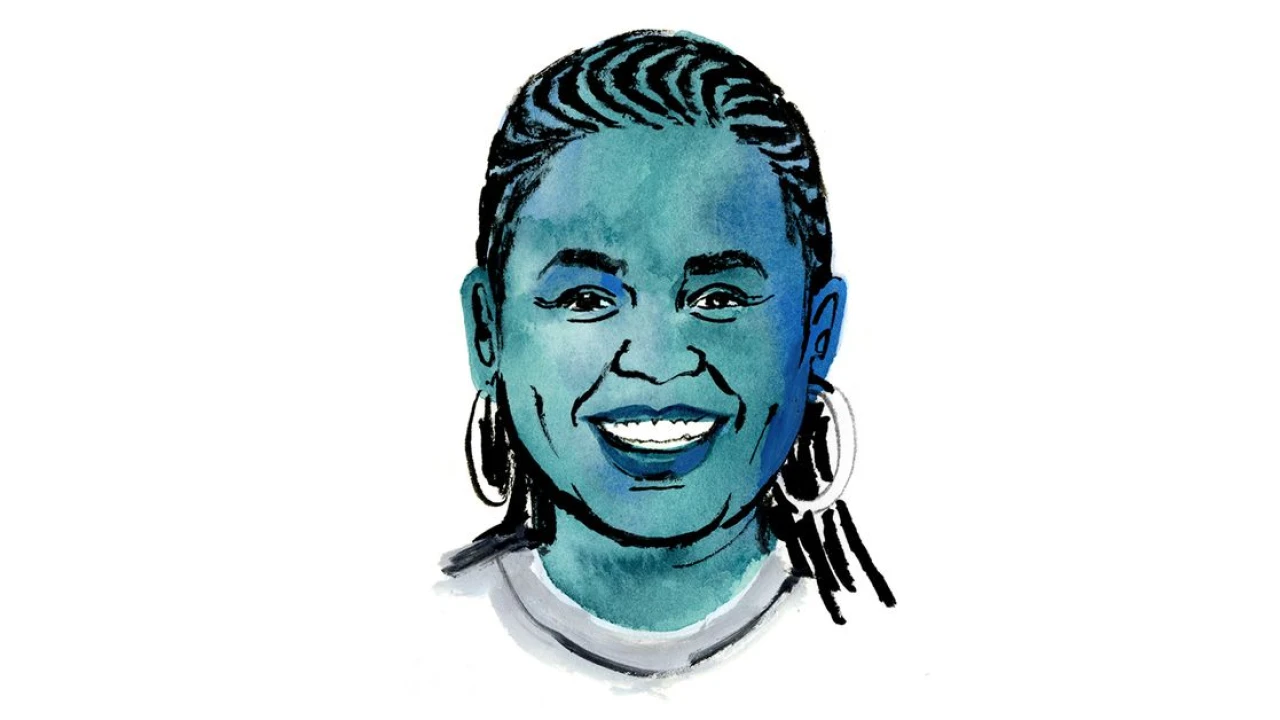 Every year, the pregnancy condition preeclampsia kills 76,000 mothers and 500,000 infants.
Ashley Muteti, a public relations specialist in Kenya, survived the condition — a hypertensive disorder that causes high blood pressure — twice in her 20s. Preeclampsia is one of the leading causes of maternal death globally, capable of causing internal bleeding, seizures, stroke, premature birth, and more. In Kenya, 530 women died per 100,000 live births in 2020.
When she was just 25 years old, Muteti was diagnosed with preeclampsia after experiencing extreme pain during her seventh month of pregnancy. She was carrying her first child, a daughter named Zuri. Due to her high blood pressure, Muteti was admitted to the hospital for a month and gave birth prematurely on March 8, 2018.
While Muteti survived the pregnancy, Zuri passed away due to necrotizing enterocolitis (a condition where intestinal tissue dies) 49 days after her birth. A year later, in her daughter's memory, Muteti started the Nairobi-based organization Zuri Nzilani Foundation, which aims to educate pregnant women and health care providers on hypertension in pregnancy, and to advocate for women with these complications at the local and national level.
"Preeclampsia and other hypertensive disorders in pregnancy is a fairly new subject here in my country, Kenya," Muteti said in a video for the Preeclampsia Foundation. "Not much education has been created about the condition and that's where here at Zuri Nzilani Foundation, we are very keen to create awareness about hypertensive disorders in pregnancy. This is because most of the women learn about it when it's already too late."
Since its inception, the foundation has created support groups for women and their families, run educational campaigns, and lobbied for better health care for mothers in Kenya.
Muteti helped convene the first pan-African conference on hypertension in pregnancy in 2021 and plans an annual conference on hypertensive disorders in pregnancy, which brings together medical practitioners, gynecologists, health care workers, nurses, pregnant women, and women of childbearing age to raise awareness on hypertension disorders.
With only 500 OB-GYNs across the entire country of 54 million people, childbirth remains far too dangerous. The lack of specialized health care workers in Kenya is especially concerning for women who may have hypertensive disorders or pregnancy-related diabetes (which up to 18 out of 100 pregnant people in the country will experience). The signs of these can be similar to those of normal pregnancy, including swelling, headaches, and nausea. Without adequate neonatal care (at least eight doctor visits according to the WHO), these conditions can go undetected and worsen, Muteti told Vox in March.
This is why outside of its national advocacy work, the Zuri Nzilani Foundation also creates social support groups for pregnant mothers — groups that can be the difference between life and death. In September 2022, a foundation support group member was sent home from a hospital despite experiencing high blood pressure. Her fellow group members mobilized to quickly find a gynecologist who could refer her to a facility. The woman gave birth shortly thereafter, saving her and her baby's life.
In a culture where pregnancy loss is stigmatized, speaking about it openly is another way Muteti is changing outcomes for pregnant women across Kenya. "People think because you're going through a particular condition in pregnancy, you have been bewitched or someone has looked at you with an evil eye," Muteti previously told Vox. "Women in our support groups actually lose their husbands and lose their marriages because they've gone through multiple pregnancy losses."
Muteti says the Zuri Nzilani Foundation's work is done both in the name of her daughter and in the name of ensuring "that no mother will die as a result of bringing life into this world."
How Christopher "Soul" Eubanks fights for a better life — for animals and people of color alike
Soul Eubanks, a changemaker in animal welfare and BIPOC rights, is one of Vox's Future Perfect 50 for 2023. This annual list highlights 50 people who are making the world a better place for everyone.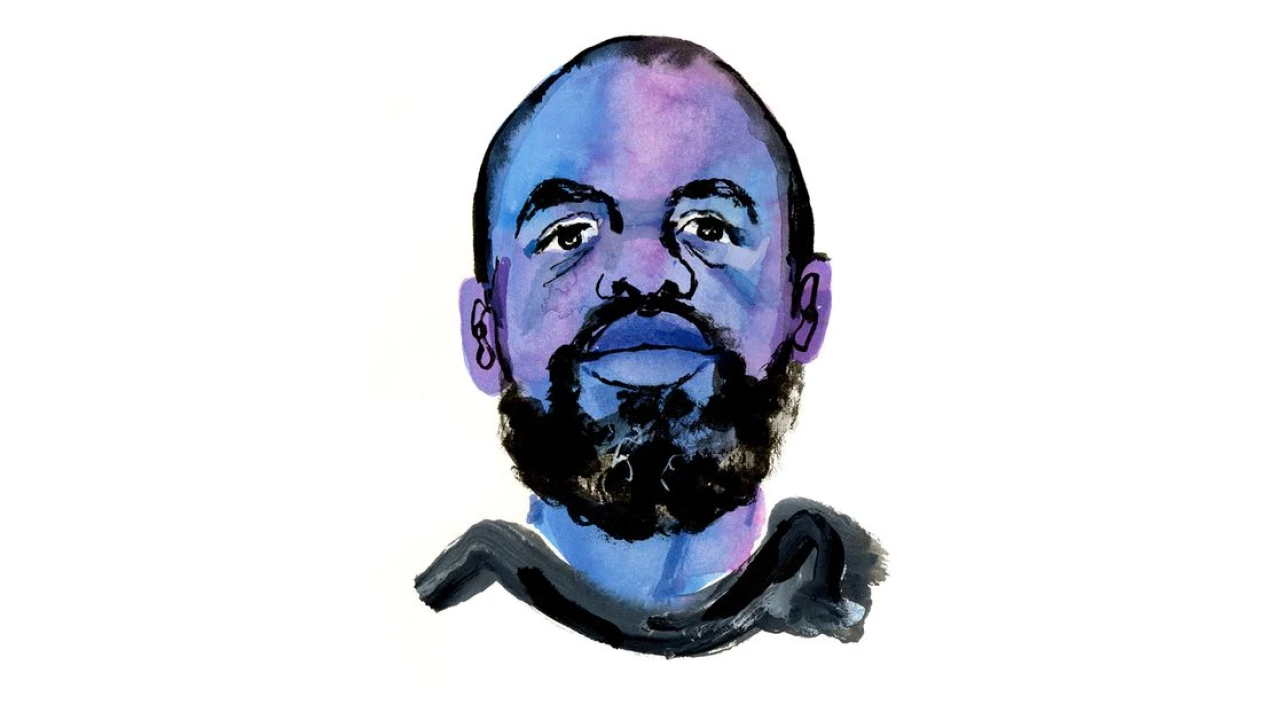 For Christopher "Soul" Eubanks, veganism is more than simply avoiding animal products. It's also an opportunity to resist the exploitation of all beings, from the billions of animals tightly packed onto factory farm floors to the communities of color who disproportionately live alongside these polluting facilities.
Eubanks, a social justice advocate and innovative moral thinker, founded APEX Advocacy in 2021 to help redress the injustices at the intersection of racism, classism, and the consequences of Big Meat — such as pollution and unfair treatment of factory farm workers.
The nonprofit, which is based in Georgia and runs online programs like its Global Majority Caucus, aims to provide professional and personal development for BIPOC (Black, Indigenous, and people of color) animal advocates as they fight for "collective liberation through animal rights." APEX also offers Pre-Animal Activist Week, or PAAW, a boot camp for people who want to learn how to advocate for animals through a social justice lens.
APEX combats the gnarly way environmental racism embeds itself within the factory farm system, including the intentional placement of polluting facilities in underserved communities. One APEX project, "No Backyard Slaughter," strives to move slaughterhouses out of residential neighborhoods. Eubanks helps connect those most impacted by the slaughterhouses with the tools of activism, including leafleting and attending local government meetings.
Living near a slaughterhouse or factory farm is associated with higher rates of arrests, lower real estate values, and environmental harms that come with intensive animal agriculture, like eutrophication — when manure runoff causes algal blooms in water sources, driving down oxygen levels and killing animals living in the water. The health consequences can be dire. People who live near pig farms in North Carolina — a state where the number of pigs rivals the number of people and factory farm runoff can contaminate drinking water — are more likely to experience breathing problems, heart conditions, and "blue baby" syndrome, where insufficient oxygen in babies' blood can lead to death.
APEX is the culmination of years' worth of learning and activism for Eubanks. He says he first became vegetarian after reading The Autobiography of Malcolm X when he was 13 — Malcolm X was mainly vegetarian. Eubanks went vegan more recently, at the age of 35, after watching the documentary Cowspiracy, which explains the environmental impact of factory farming. Soon after, Eubanks began volunteering with animal rights groups including the Humane League, Anonymous for the Voiceless, PETA, the Animal Save Movement, Mercy for Animals, and more, and noticed a lack of diversity in the movement. Black Americans are more likely to be vegan than the overall population, but this is not reflected in the mainstream animal rights space. Eubanks founded APEX with the express goal of inclusion.
The animal rights movement has long been criticized for being predominantly white; APEX works to create more BIPOC leaders in the space. Eubanks felt that in order to be morally consistent with all the social justice movements he already cared about — to consider humans' responsibility to all sentient beings — he would have to oppose the injustices suffered by Black and brown people at the hands of animal agriculture, as well as the injustices faced by animals.
For Eubanks, these struggles are inextricable from one another. "As long as we are continuing to contribute to the normalization of exploiting others" by consuming animal products, he said in a Facebook video, "it's always going to have an impact on our overall society."
Broncos' Jackson to meet with NFL commissioner
Denver's Kareem Jackson said he's flying to New York to meet with Roger Goodell on Wednesday to get more clarity about his latest suspension and the way the league enforces its player safety rules.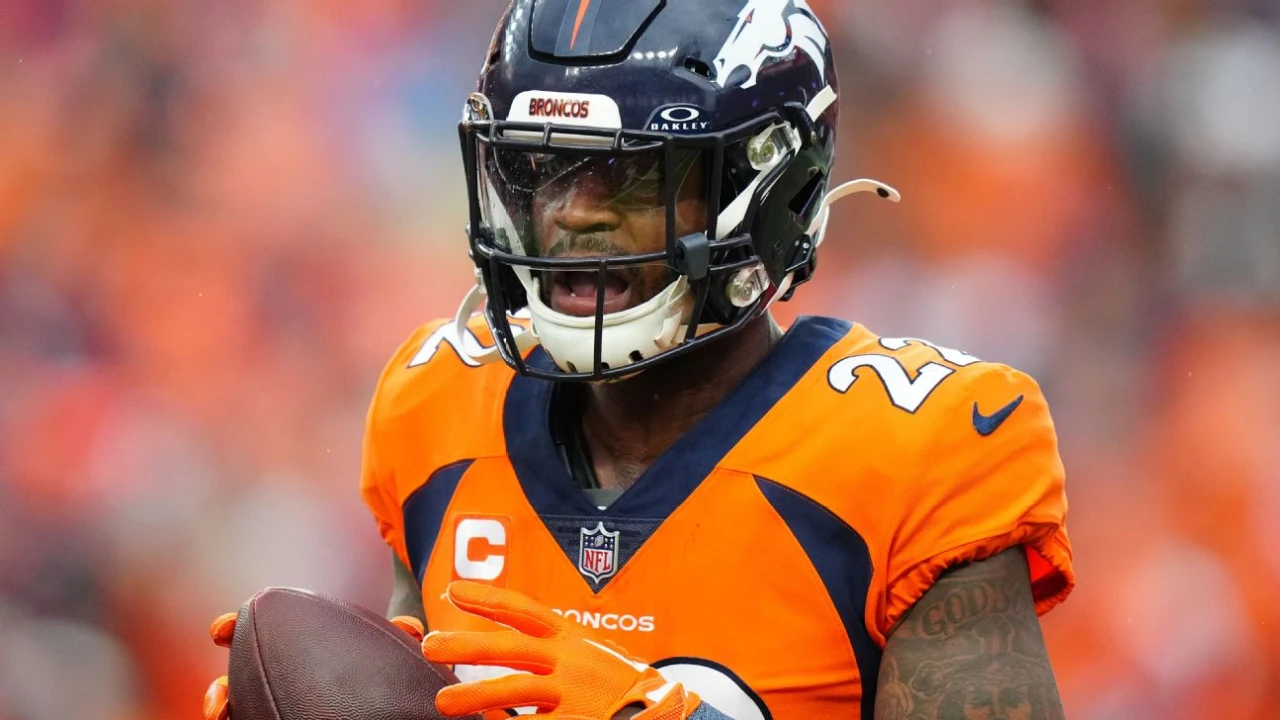 DENVER -- Broncos safety Kareem Jackson said he is flying to New York to meet with NFL commissioner Roger Goodell on Wednesday to get more clarity about his latest suspension and the way the league enforces its player safety rules.

"For me, I see a lot of the same things happening around the league where guys aren't going through what I'm going through -- no flags, no fines, no suspensions," Jackson said Tuesday night in his first public comments since drawing his second suspension of the season last week.

"I'm not really sure why I'm being treated the way I'm being treated. I'm making regular football plays, nothing malicious, in my opinion," Jackson said. "I just want to know why I'm the only person going through what I'm going through."

Jackson, who is in his 14th NFL campaign, has been suspended by the league for six games this season, ejected from two others and fined $89,670 for four illegal hits.

That makes him the league's leader in fines and game checks lost. He has missed three games so far and will miss three more, costing him a total of $837,000 in lost wages.

He drew his second suspension for a Nov. 19 hit on Minnesota Vikings quarterback Joshua Dobbs on his first tackle upon returning from his first suspension. Both times he was suspended for four games, but the duration of his first suspension was cut in half on appeal.

Jackson said he wants to ask the commissioner for advice on avoiding future flags, fines and suspensions because he said he is playing like he always has and doesn't think he has crossed the line. Previously, he has said he knows he is drawing extra scrutiny from the league for his spate of fouls.

The league has indicated he is violating its unnecessary roughness rules by hitting with the crown of his helmet and launching at opponents, which the NFL contends he can avoid even in the heat of the moment.

Jackson counters that the league isn't clear about how defenders should alter their play to avoid the kinds of hits that have gotten him in trouble.

"There's no clarity, a lot of gray area," Jackson said, noting that during his first suspension he received no answers from the league. "I asked them a ton of questions and told them I'll be in the same situations. How am I supposed to play or how am I supposed to go about these situations?"

"So, hopefully, something comes from this meeting. I don't think much will, because I don't even think they know," he added. "At this point, I feel like I'm the poster child for whatever they're trying to get across or prove. So, we'll see."

Jackson sat out Denver's games against the Kansas City Chiefs and Buffalo Bills for a flagged hit of Packers tight end Luke Musgrave on Oct. 22 that led to his second ejection of the season.

His hit of Dobbs didn't draw a flag, but it did draw the league's ire again and resulted in his second suspension.

This time, his appeal was denied, so he began this suspension on Sunday, when the Broncos beat the Cleveland Browns, and he'll miss games against the Houston Texans, Los Angeles Chargers and Detroit Lions before he is allowed to compete against the New England Patriots on Christmas Eve.

On Sunday, Denver's defensive backs wore "Free KJack" T-shirts during warmups.

The Broncos (6-5) have won five consecutive games, tied with the Philadelphia Eagles for the league's longest active streak, to jump into the playoff conversation.

Jackson isn't allowed to go to the team's headquarters during his suspension, something he also intends to raise with Goodell.

"It's extremely hard" being banned from team facilities, Jackson said. "The guys are playing great. Obviously, for me, I just want to be a part of it, be there with the guys. And that's another thing -- not being able to be in the building. For the league to advocate for mental health, but, you know, to cut a guy off from everything? You can't come into the building. You can't cold tub and all that kind of stuff in the building.

"I mean, you can't tell me that you care about the guys and then you cut them off. What if I don't have a support system, you know? So, it's a lot of things they're saying and doing that's contradictory, in my opinion. So, hopefully, I can get some clarity."

Jackson made his comments to reporters from The Associated Press and other outlets as he arrived at the Ritz-Carlton in downtown Denver to attend teammate Pat Surtain II's "Inspire the Dream Gala" benefiting disadvantaged youth.