Imran Khan to seek vote of confidence from parliament today
Islamabad: Pakistan Prime Minister Imran Khan will seek a confidence vote in the National Assembly, or parliament's lower house, today.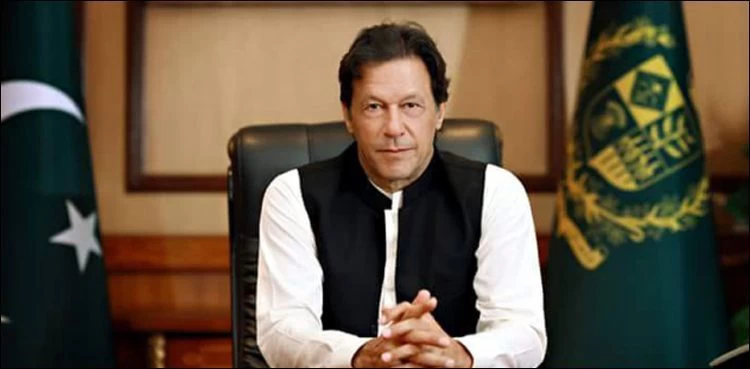 According to details, Imran Khan on Thursday during a televised address to the nation announced that he would seek a vote of confidence from the National Assembly on Saturday.
As per the Constitution of Pakistan, if the President feels that the PM of country has lost the confidence of majority of the parliament's members, he can summon a session of lower house and direct PM to obtain a vote of confidence which will be taken through an open ballot.
In the present scenario, Imran Khan must have the support of a simple majority of 172 lawmakers in the National Assembly, according to Article 91(7) of the Constitution.
However, as the seat of Daska NA-75 is vacant after Election Commission if Pakistan (ECP) nullified its results, Imran Khan will need the support of 171 lawmakers.
Earlier yesterday, PM met lawmakers from Mutahida Qaumi Movement Pakistan (MQM-P), Pakistan Muslim League Quaid-e-Azam (PML-Q) and Grand Democratic Alliance (GDA) to discuss the vote of confidence following a key defeat in this week's closely contested senate polls.
On Wednesday, in the most highlighted and awaited contest of Senate elections, former Prime Minister and Pakistan Democratic Movement (PDM) joint candidate Yousuf Raza Gillani thumped PTI candidate Abdul Hafeez Sheikh. Gillani registered his victory from an Islamabad's General seat.
The victory of opposition came as major blow for PTI, after which Prime Minister Imran Khan decided to take a vote of confidence from Parliament.