Peshawar blast part of 'big conspiracy' against country: Fawad Chaudhry 
"The enemies of Pakistan will fail"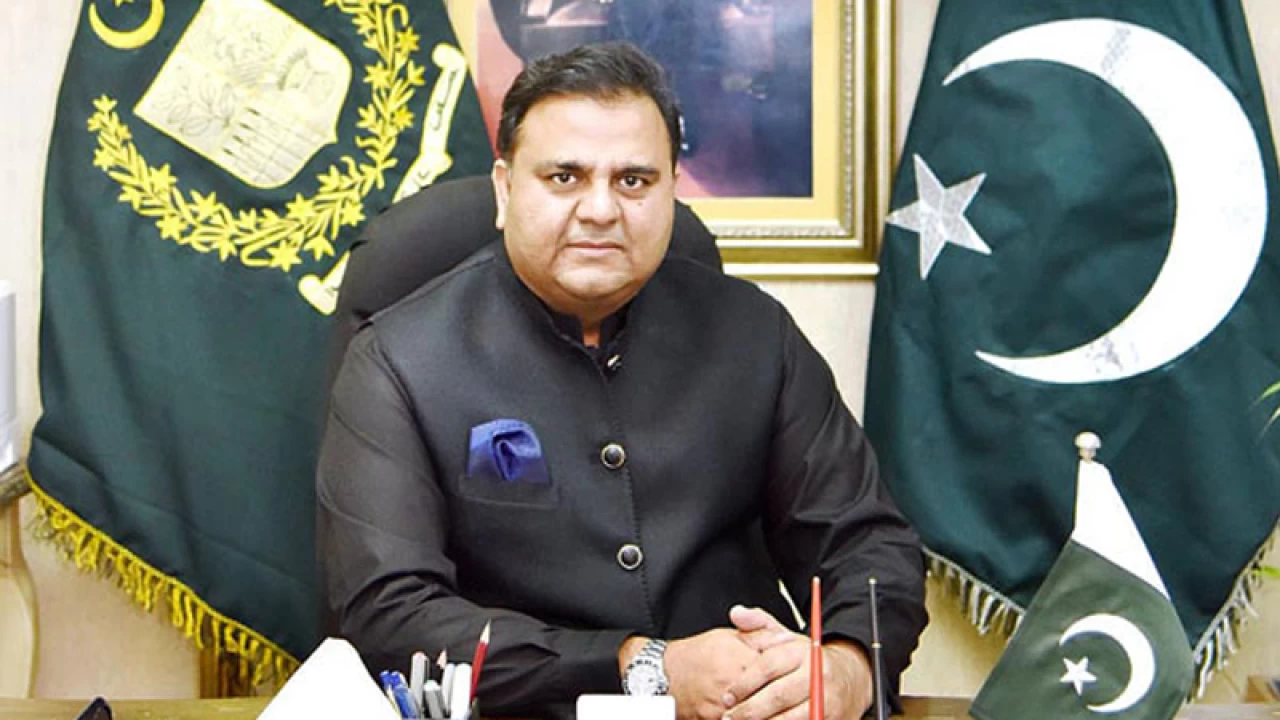 Islamabad: Minister for Information and Broadcasting Chaudhry Fawad Hussain Friday said the Peshawar blast, which claimed the lives of dozens of innocent people, was part of a 'big conspiracy against the country and vowed to thwart all inimical designs of the anti-state elements effectively.
"In the past, we have effectively tackled such conspiracies, and now too by the grace of Allah Almighty, the enemies of Pakistan will fail," the minister said in a tweet.
Meanwhile, in a statement, Fawad strongly condemned the blast and expressed grief over the loss of precious lives in the tragic incident. He prayed for the departed souls and the early recovery of the injured.
The minister said the investigation into the incident was being carried out, following which its details would be made public.
پشاور دھماکہ ایک بڑی سازش کی کڑی ہے، ہم نے ماضی میں ایسی سازشوں کا مقابلہ کیا ہے انشاللہ اب بھی پاکستان کے دشمن ناکام ہوں گے

— Ch Fawad Hussain (@fawadchaudhry) March 4, 2022
Rigging, incidents of violence disrupts Sindh LG polls
Video of public rigging in Sindh local body elections went viral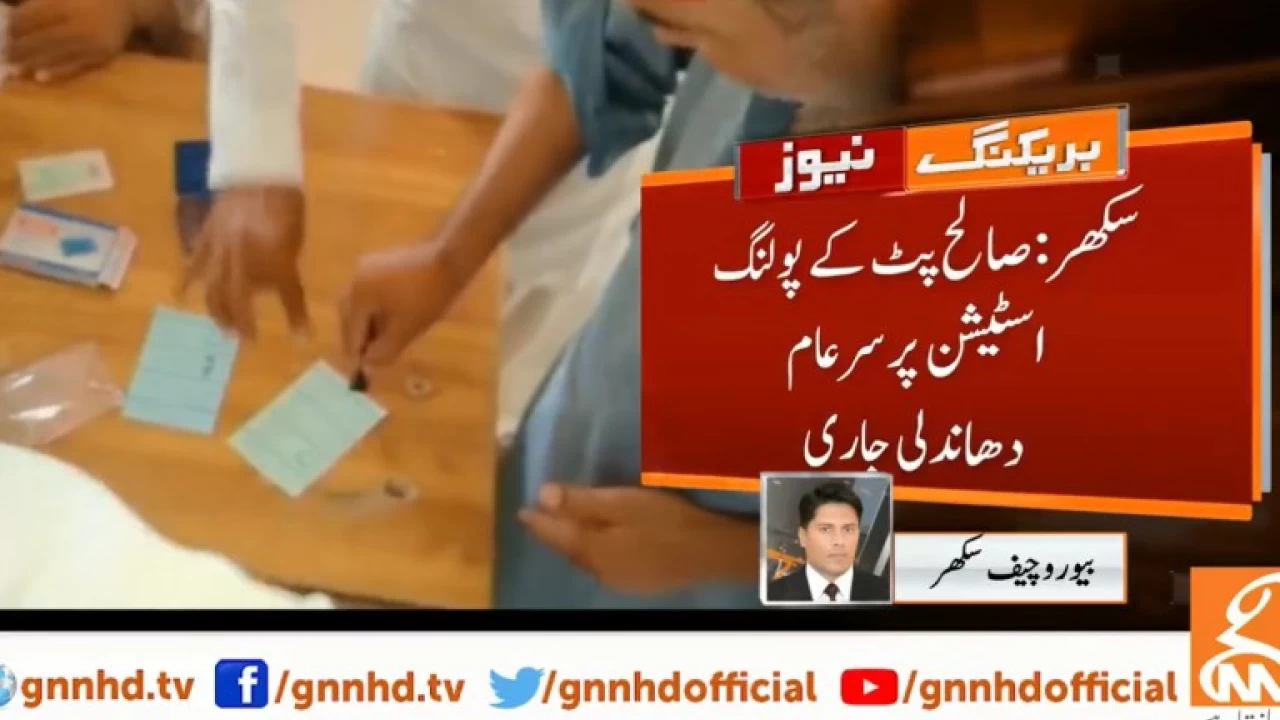 Sukkar: Incidents of rigging and violence are being reported during the Polling for the first phase of Local Government elections in fourteen districts of Sindh.
Polling for the first phase of local government elections in Sindh is underway which started at 8am and will continue till 5pm without any break in 14 districts of the province including Sukkur, Shaheed Benazirabad, Larkana, Mirpur Khas, Umarkot, Tharparkar, Sanghar, Naushehro Feroze, Kanbar-ShahdadKot, Shikarpur, Jacobabad, Kahmor, Ghoki and Khairpur.
However, as soon as the balloting started, reports of rigging as well as violence poured in.
A video of rigging during polls goes viral on socila media showing that more than one voter are stamping on their votes publically on the Returning Officer's table.
سکھر: صالح پٹ میں پولنگ اسٹیشن پر کھلے عام دھاندلی جاری @MediaCellPPP @AliHZaidiPTI @PTIofficial #GNN pic.twitter.com/lZIWwdjiZk

— GNN (@gnnhdofficial) June 26, 2022
On the other hand, violence in Sukkur, Kandhkot, Nawabshah, Ghotki and Mirpur Mathelo left dozens of people injured. At least one polling station in Kandhkot was attacked by dacoits.
Polling in Municipal Committee Ward 13 was suspended after a conflict resulted in the death of one person in Tando Adam.
The polling station was immediately shut down after the incident.
In Kandhkot, at least 20 people were reportedly injured as a fight broke out between the workers of rival political parties in ward 10 during the local bodies polls in Kandhkot on Sunday.
A large contingent of police and rangers rushed to the scene to restore the law and order.
A scuffle between PPP and JUI candidates also broke out in Sukkur that left two people injured including JUI general councilor candidate Ghulam Mustafa.
The incident was reported in Fareed Mehr polling station in Pano Aqil.
JUI candidate has alleged that the attack was 'unprovoked'.
Saudi Arabia confers Order of King Abdulaziz on Pakistan's Army Chief
Saudi Crown Prince gives "King Abdulaziz Medal" to General Bajwa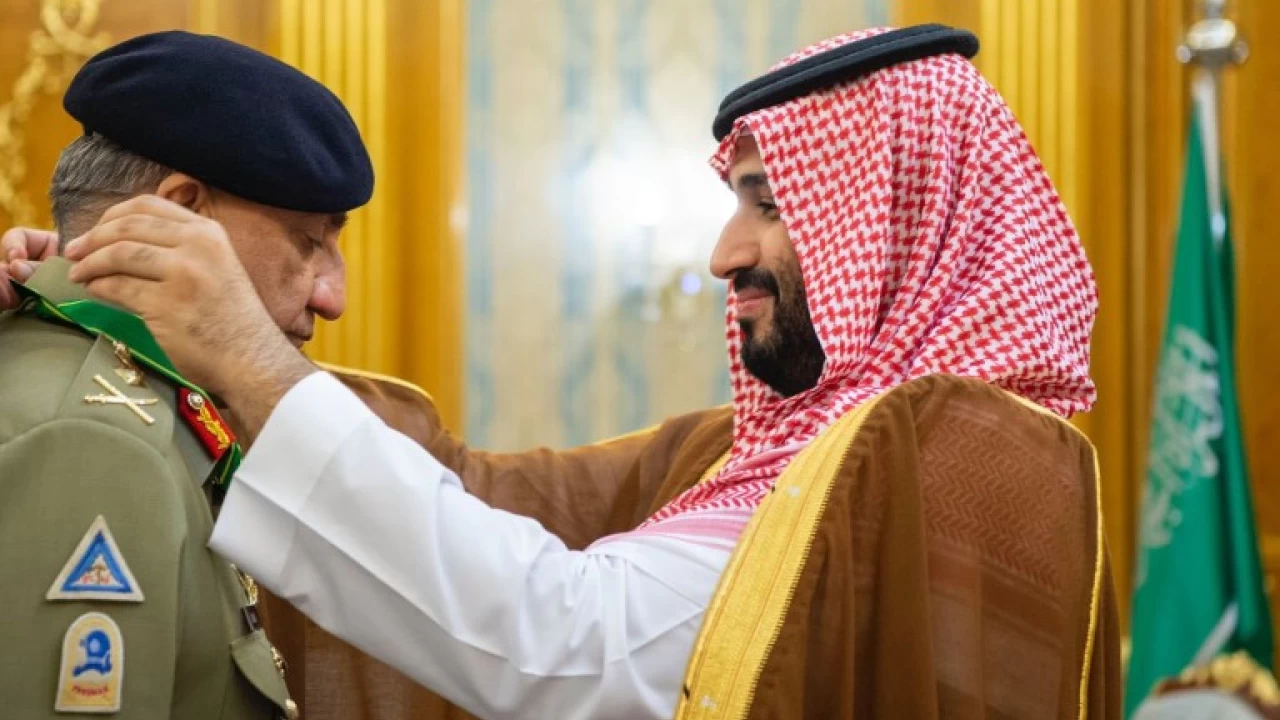 Riyadh: Saudi Crown Prince Mohammed Bin Salman, deputy premier and minister of defence, decorated Pakistan's Chief of the Army Staff, General Qamar Javed Bajwa, with King Abdulaziz Medal of Excellent Class, in implementation of the order of the Custodian of the Two Holy Mosques King Salman bin Abdulaziz.
This comes in recognition of General Bajwa's distinguished efforts in consolidating and strengthening bonds of friendship and joint cooperation and developing Saudi-Pakistani relations, the Saudi Press Agency (SPA) reported.
General Bajwa was in the Saudi Kingdom on Saturday for a visit.
The Crown Prince met General Bajwa in Jeddah on Saturday, where they reviewed bilateral relations, especially in the military fields, and opportunities for developing them. They also discussed a number of issues of common interest.
The occasion was attended by Prince Khalid bin Salman bin Abdulaziz, Deputy Minister of Defence; Chief of General Staff Lieutenant-General Fayyad Al-Ruwaili and a number of senior officials from the two sides.
Saudi Arabian in Pakistan also broke the news through its Twitter handle on Sunday morning.
#خادم_حرمین_شریفین کے احکامات کو بجا لاتے ہوئے جناب ولی_عہد نے پاکستانی آرمی چیف کو دوستی کے رشتے،باہمی مشترکہ تعاون اور پاک سعودی تعلقات کو مزید مضبوط ومستحکم کرنے میں ان کی شاندار کاوشوں کو سراہتے ہوئے''کنگ عبدالعزیز میڈل آف ایکسی لینس ایوارڈ''سے نوازا https://t.co/0hIheoMi7O

— السفارة في باكستان - سعودی سفارت خانہ (@KSAembassyPK) June 26, 2022
Another Saudi Embassy tweet said "Order of Shah Abdul Aziz for General Bajwa, Commander-in-Chief of the Pakistan Army: "The award is a recognition of General Bajwa's significant efforts in strengthening and developing Saudi-Pakistani relations."
Polling for first phase of LG polls in 14 districts of Sindh underway
The polling begins at 8:00 am and will continue till 5:00 p.m. without any break.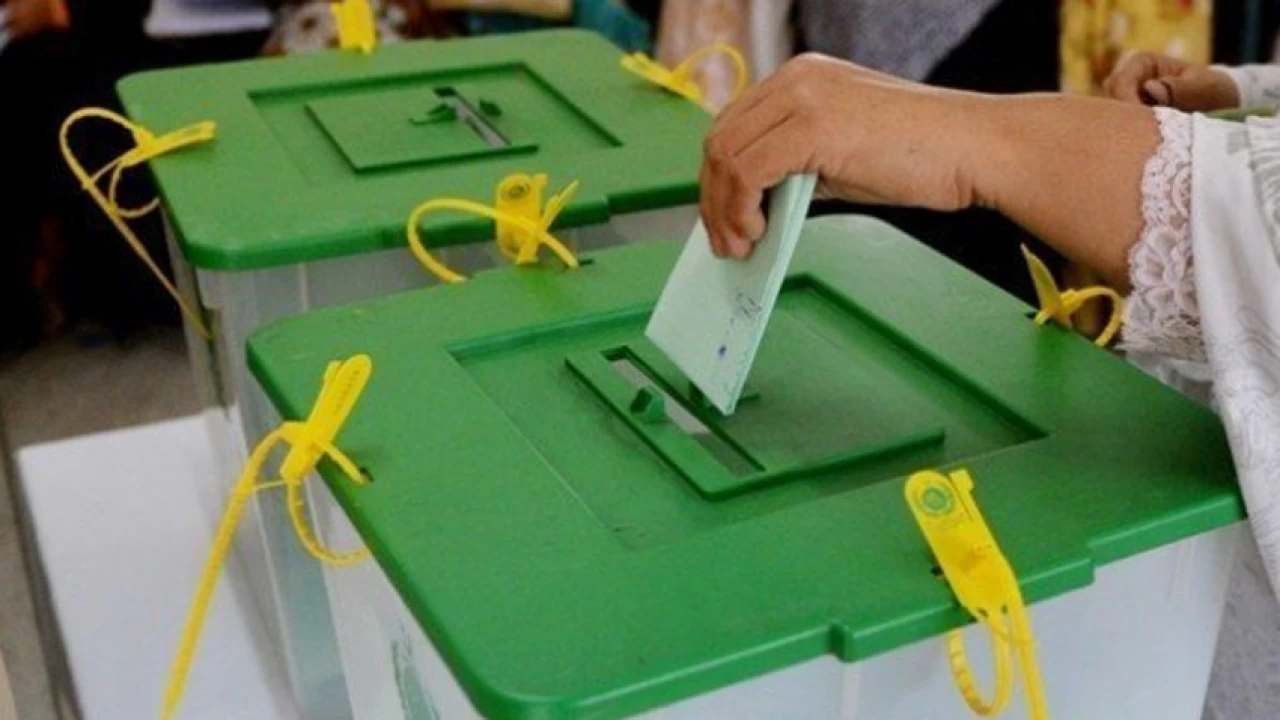 Hyderabad: Polling for the first phase of Local Government elections in fourteen districts of Sindh is underway.
According to details, the local government elections are being held in Umarkot, Tharparkar, Shaheed Benazirabad, Sanghar, Naushehro Feroze, Larkana, Kanbar- ShahdadKot, Shikarpur, Jacobabad, Kahmor, Sukkur, Ghoki and, Khairpur.
The polling will continue till five in the evening without any break.