As cases on rise working on more monkeypox guidance continuing: WHO
According to scientists, the outbreak in 11 countries where it is not endemic is highly unusual
The World Health Organization is working on further guidance for countries on how to mitigate the spread of monkeypox, amid concerns cases could spike further in the summer months, a senior adviser for the U.N. agency told Reuters.
The WHO's working theory based on the cases identified so far is that the outbreak is being driven by sexual contact, said David Heymann, chair of the WHO's Strategic and Technical Advisory Group on Infectious Hazards with Pandemic and Epidemic Potential. He led a meeting on the outbreak on Friday.
Monkeypox is an infectious disease that is usually mild, and is endemic in parts of west and central Africa. It is spread by close contact, which means it can be relatively easily contained through such measures as self-isolation and hygiene once a new case is identified. See EXPLAINER: read more
The outbreak in 11 countries where it is not endemic is highly unusual, according to scientists. More than 100 confirmed or suspected cases have been reported, most of them in Europe.
Heymann, a professor at the London School of Hygiene and Tropical Medicine, said experts were likely to give more guidance to countries in the coming days. Health officials in several countries have warned that cases could rise further at major summer gatherings and festivals.
"What seems to be happening now is that it has got into the population as a sexual form, as a genital form, and is being spread as are sexually transmitted infections, which has amplified its transmission around the world," Heymann said.
He said the WHO's meeting was convened "because of the urgency of the situation". The committee is not the group that would suggest declaring a public health emergency of international concern, WHO's highest form of alert, which currently applies to the COVID-19 pandemic.
Instead Heymann said the international committee of experts, which met via video conference, looked at what needed to be studied about the outbreak and communicated to the public, including whether there is any asymptomatic spread, who are at most risk, and what the various routes of transmission are.
He said close contact was the key transmission route for the virus as the lesions that are typical of the disease are very infectious. For example, parents caring for sick children are at risk, as well as health workers, which is why some countries have started inoculating the teams treating monkeypox patients using vaccines for smallpox, a related virus.
Many of the current cases have been identified at sexual health clinics.
Early genomic sequencing of a handful of the cases in Europe has suggested a similarity with the strain that spread in a limited fashion in Britain, Israel and Singapore in 2018.
Heymann said it was "biologically plausible" that the virus had since been circulating outside of the countries where it is endemic, but had not led to major outbreaks as a result of COVID-19 lockdowns, social distancing and travel restrictions.
He stressed that the monkeypox outbreak did not resemble the early days of the COVID-19 pandemic because it does not transmit as easily. Those who suspect they may have been exposed or who are showing symptoms, including the typical bumpy rash and fever, should avoid close contact with others, he said.
"There are vaccines available, but the most important message is, you can protect yourself," he added.
SOURCE: REUTERS
Mainly hot, humid weather expected in most parts of country
upper Sindh and south Punjab to face very hot weather during the next twelve hours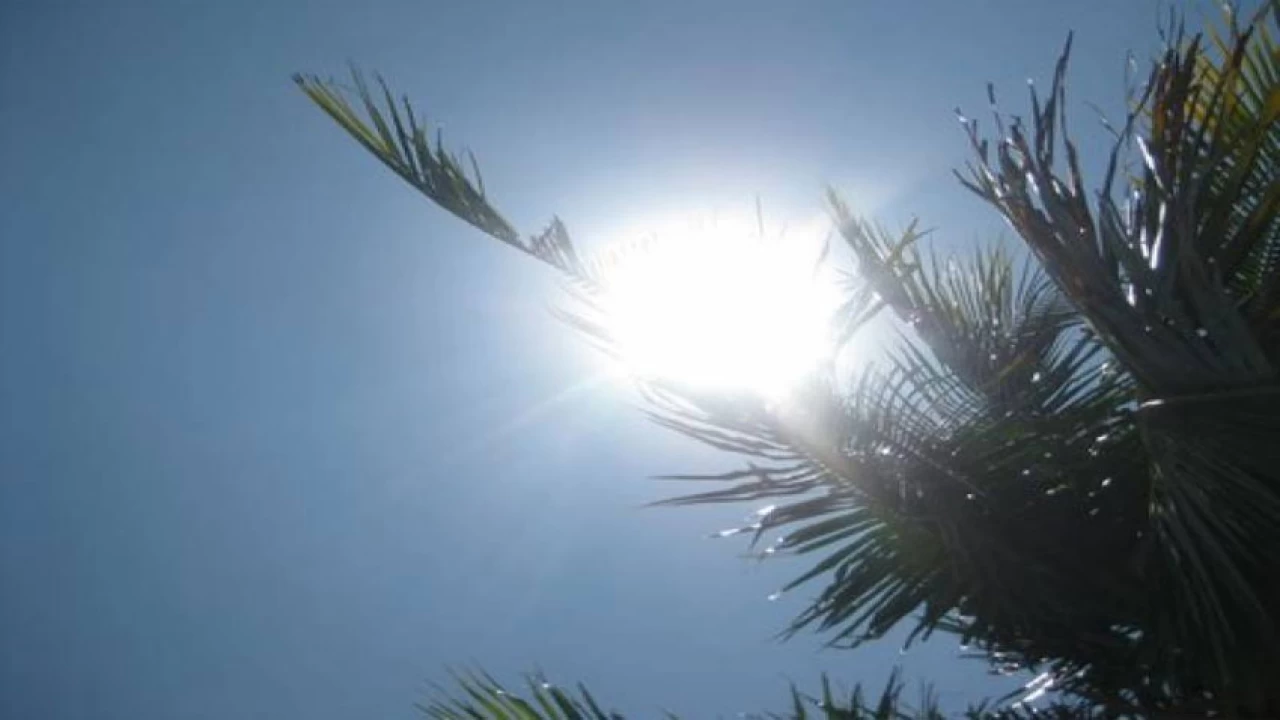 Islamabad: Mainly hot and humid weather is expected in most parts of the country, while very hot in upper Sindh and south Punjab during the next twelve hours.
Temperature of some major cities recorded this morning:
Islamabad 24 degree centigrade, Lahore 29, Karachi 30, Peshawar 28, Quetta 26, Gilgit 18, Murree 17 and Muzaffarabad 22 degree centigrade.
According to Met Office forecast for Indian Illegally Occupied Jammu and Kashmir, partly cloudy and hot weather is expected in Srinagar, Pulwama and Baramulla, dry in Leh, while hot and dry in Jammu, Anantnag and Shopian.
Temperature recorded this morning:
Srinagar, Pulwama and Baramulla 18 degree centigrade, Jammu 27, Leh 10, Anantnag and Shopian 17 degree centigrade.
Pakistan working closely with int'l organizations to address challenges stemming from illicit drugs: PM
"We must work collectively to protect young people from the risks of drug abuse and safeguard their health and wellbeing."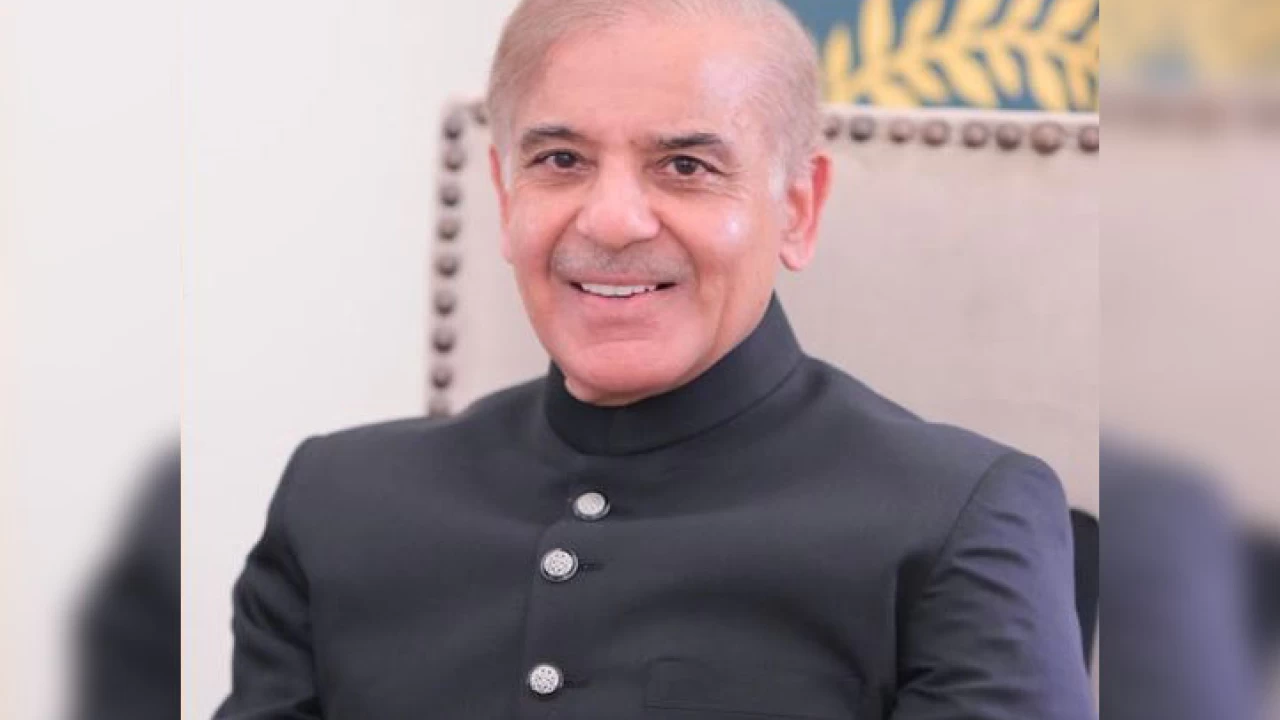 Islamabad: Prime Minister Shehbaz Sharif said that Pakistan is working closely with international organizations to address the challenges stemming from illicit drugs.
In a message on the occasion of International Day against Drug Abuse and Illicit Trafficking, being observed today, he said Pakistan is a signatory to all global conventions and protocols related to the prevention of drug abuse and illicit trafficking.
The Prime Minister said the easy availability of synthetic drugs pose dangers to the general public, especially the youth, which make up more than sixty percent of Pakistan's population.
He said we must work collectively to protect young people from the risks of drug abuse and safeguard their health and wellbeing.
The Prime Minister said preventing drug use before it begins is the most cost-effective, common-sense approach to promote safe and healthy communities.
International Day Against Drug Abuse and Illicit Trafficking is being observed today across the globe to prevent drug abuse and raise awareness about the alarming threats it poses to society, especially the youth.
PIA resumes Lahore-Kuala Lumpur flight operation
"The PIA was already operating two weekly flights from Islamabad to Kuala Lumpur."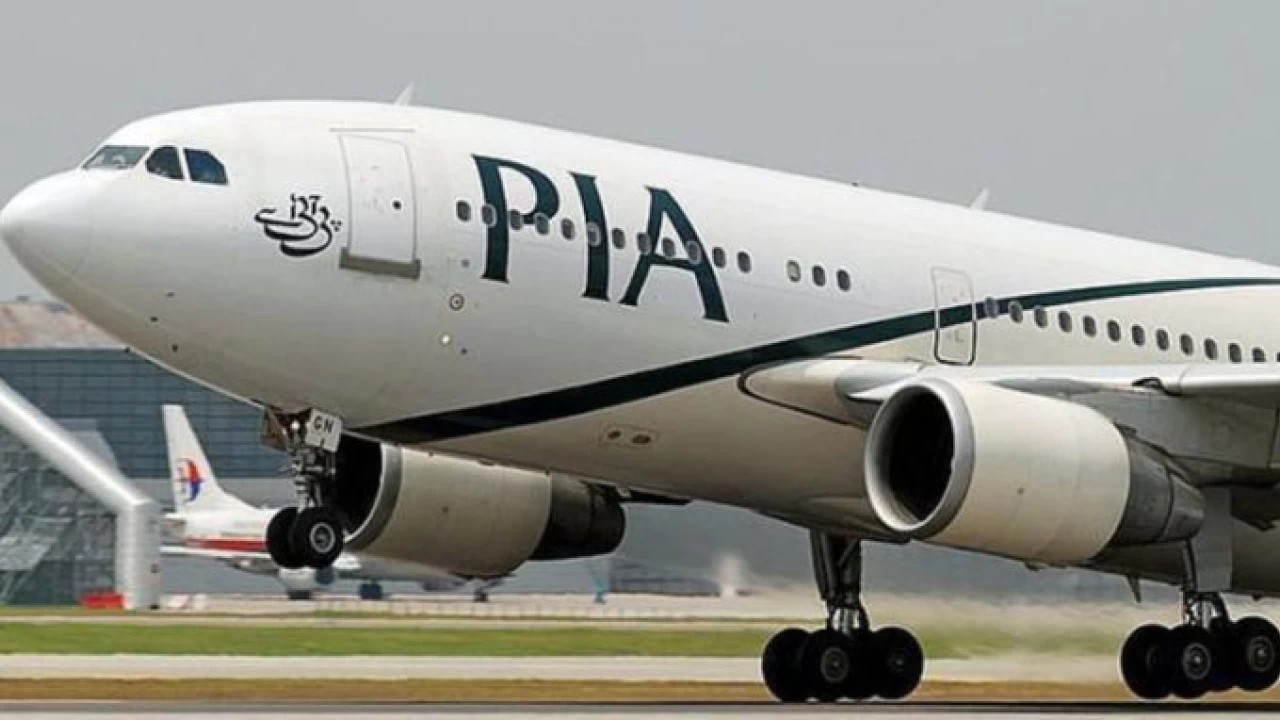 Islamabad: The Pakistan International Airlines (PIA) on Sunday resumed Lahore-Kuala Lumpur flight operation after providing the same facility in Islamabad as the coronavirus restrictions eased.
"After Islamabad, the PIA has now resumed flights from Lahore to Malaysia. The first flight left Lahore for Kuala Lumpur this morning," PIA spokesman Abdullah Hafeez Khan said in a news release.
On this occasion, a simple cake-cut ceremony was held at the Lahore Airport and bouquets were presented to the passengers.
The PIA, the spokesman said, was already operating two weekly flights from Islamabad to Kuala Lumpur.
He said the national flag carrier was gradually increasing the number of its domestic and international flights on special instructions of Minister for Aviation Khawaja Saad Rafique.
Meanwhile, the Aviation Minister said the PIA was increasing the number of flights to different tourist destinations aimed at facilitating passengers during summer vacations.
"Now, the PIA is providing direct access to tourist destinations at home and abroad from Lahore," Saad Rafique said.
He said flights from Lahore to Gilgit and Skardu were also being operated and "now flights to Baku and Kuala Lumpur have also been arranged."
The minister said the purpose of these flights was to provide direct and comfortable travel facilities to the people through their national airlines.