"Long march": Police use batons, tear gas to disperse PTI activists 
The procession turned into a battlefield after party workers clashed with the police when they removed the blockades.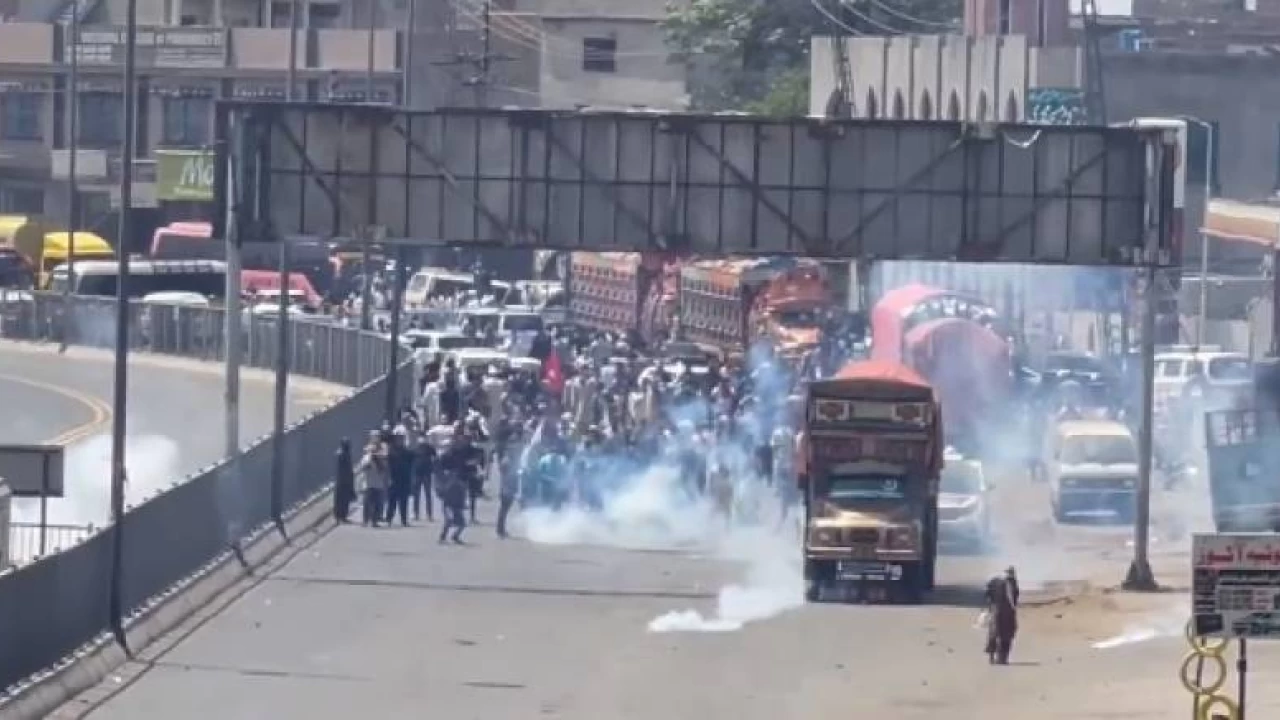 Lahore: Punjab police resorted to tear gas shelling to disperse Pakistan Tehreek-e-Insaf (PTI) workers at Lahore's Batti Chowk after they removed the barriers placed to block the route.
Yasmin Rashid, former Punjab Health Minister, stated that her vehicle was attacked and intense tear gas has been fired at her.
During the incident, front wind screen of the vehicle was damaged. However, Dr. Yasmin Rashid's car went ahead breaking the police fence.
Later, while talking to the media, Dr Yasmin said that an attempt has been made to snatch her car keys.
پولیس کی ڈاکٹر یاسمین راشد کو حراست میں لینے کی کوشش#BREAKING #gnnupdates pic.twitter.com/Kem0E6bpDY

— GNN (@gnnhdofficial) May 25, 2022
According to details, the party activists were directed to gather at Bhatti chowk to proceed towards Islamabad for the 'azadi march'.
However, the procession turned into a battlefield after party workers clashed with the police when they removed the blockades.
Shops, offices and schools closed across the country Friday and transport came to a near standstill amid widespread demonstrations against the government.
Meanwhile, in a social media message former federal minister Hammad Azhar announced that he has reached Batti Chowk.
The federal capital is bracing itself for major political activity as Pakistan Tehreek-e-Insaf (PTI) Wednesday began its 'Azadi March' towards Islamabad, amid blockades and crackdown against party workers across the country.
Pakistan's government has banned the planned protest march by ousted Prime Minister Imran Khan, who is demanding fresh elections as political and economic crises deepen in the country.
The ban was announced Tuesday by Interior Minister Rana Sanaullah at a news briefing hours after a policeman was shot and killed during a crackdown on Khan's supporters.
As per reports, the PTI chairman will reach Swabi by helicopter from Peshawar, leading the procession from Ambar Interchange.
Imran Khan has announced that he would welcome party activists at Islamabad's Srinagar Highway at 3pm and would lead the march from KP to Islamabad.
In the meantime, the government has closed several roads leading to Islamabad from various Punjab cities and Khyber Pakhtunkhwa (KP) province in an apparent attempt to hinder the march.
Local authorities in Islamabad had started putting up blockades at roads leading to important installations and heavy contingents from police and paramilitary troops have also been deployed.
Large shipping containers were placed on a key road leading to the parliament building in Islamabad, to prevent Khan's supporters from getting close and possibly staging a sit-in there.
Many entry and exit points around the city of Lahore were also blocked.
The blockade caused a massive traffic jam as the old Ravi Bridge has already been closed for heavy traffic.
It is pertinent to mention here that Section 144 was imposed in Lahore, the twin cities of Rawalpindi and Islamabad and Karachi, as well as other major cities in the country.
Moreover, while the Punjab government sought the deployment of Rangers to control the law and order situation.
Govt set to announce comprehensive National Solar Policy on Aug 1
"The government was committed to making the country self-reliant in energy generation"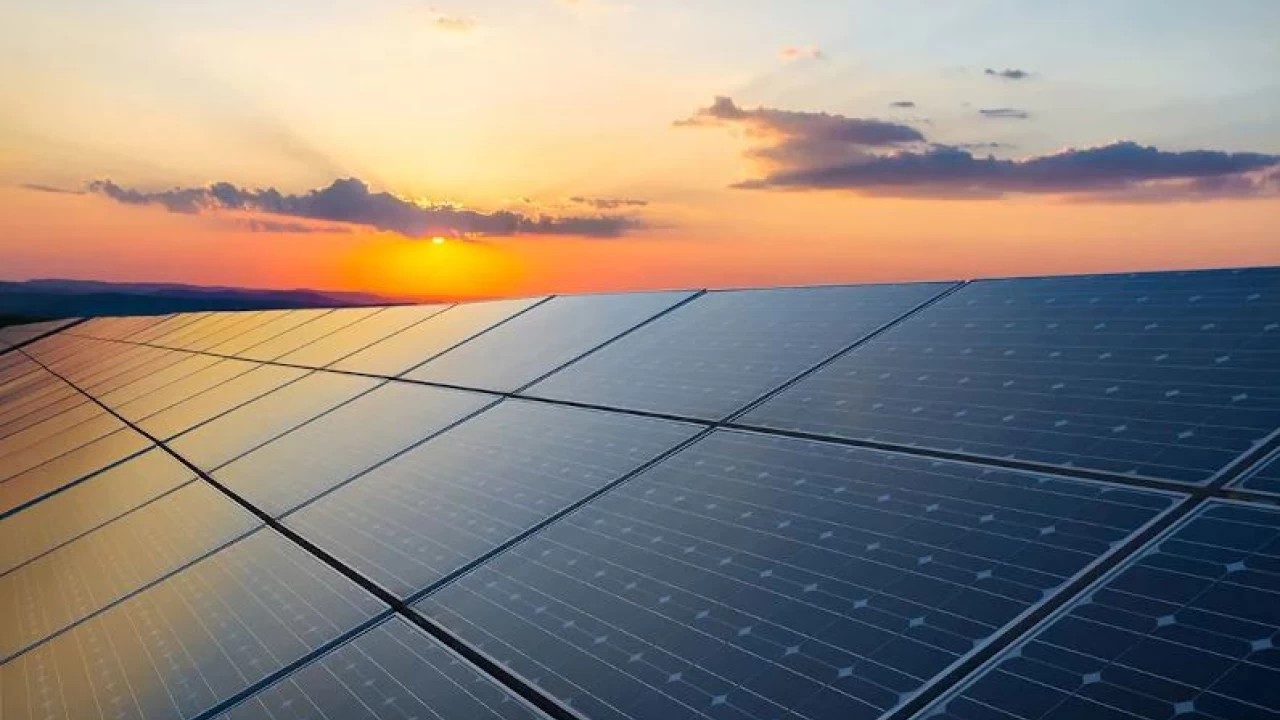 Islamabad: The government is set to announce a comprehensive National Solar Policy on August 1 to provide cheap and environmental-friendly electricity to the general public.
The decision was taken by Prime Minister Shehbaz Sharif as he chaired a high-level meeting of the Energy Task Force aimed at addressing the problems of energy shortage in the country.
The implementation of the National Solar Policy will be subject to approval by the Council of Common Interests.
The meeting was attended by Federal Minister for Energy Engineer Khurram Dastagir, Finance Minister Miftah Ismail, Planning Minister Ahsan Iqbal, Information Minister Marriyum Aurangzeb, Petroleum Minister Mussadik Malik, and the officials concerned. The chief secretaries of four provinces joined the meeting through a video link.
PM Sharif directed the task force to get feedback from the provinces on the draft solar policy and stressed ensuring unanimity of views at the provincial level on the projects of alternative energy generation.
Also, it was decided to shift the Prime Minister's Office and the PM House to solar energy within one month.
The prime minister said the government was committed to making the country self-reliant in energy generation.
He mentioned that solar power was a clean and green way of electricity generation and said the solar projects would mitigate the issues such as distribution losses, power theft, and circular debt.
PM Sharif said affordable solar power would reduce the burden of inflation on the common man.
The meeting was informed that a proposal for converting the fuel-based powerhouses and the 2,000 feeders of 11 KV to solar generation was on the cards.
Switching the government buildings to solar power generation was also discussed in detail.
It was told that in the next 10 years, solar plants with 1,000 megawatts generation would be installed at the government buildings on a BOOT (Build-Own-Operate-Transfer) basis.
The meeting also discussed the proposals for B2B (business-to-business) and mini solar grids.
It was highlighted that a plan to convert 30,000 tube wells in Balochistan to solar power was under consideration with a cost of Rs 300 billion.
The meeting also discussed the proposal to provide solar plants to individuals with a facility of net-metering.
NASA data claims Russia has occupied 22pc of Ukraine farmland
The war's disruption of harvesting and planting could have a heavy impact on global food supplies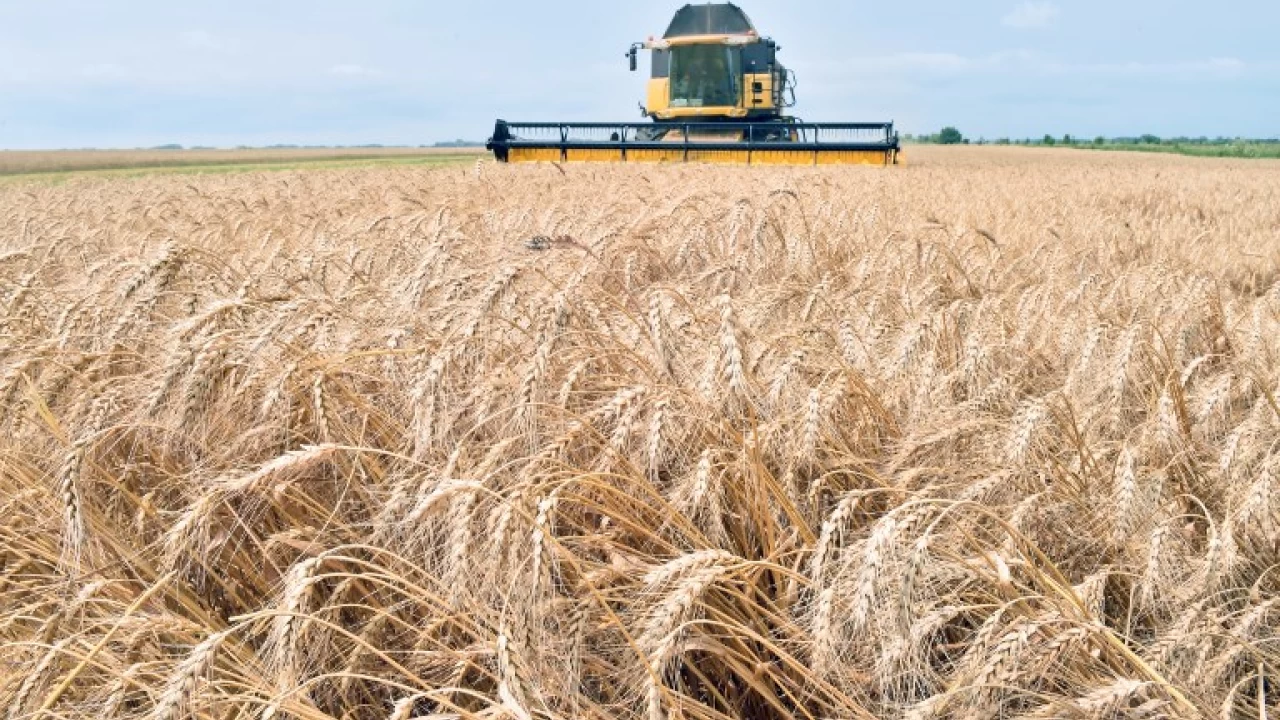 Russian forces now occupy about 22 percent of Ukraine's farmland since the February 24 invasion, impacting one of the major suppliers to global grain and edible oils markets, NASA said Thursday.
Satellite data analyzed by scientists at the US space agency shows that Russia's occupation of eastern and southern Ukraine gives it control of land that produces 28 percent of the country's winter crops, mainly wheat, canola, barley, and rye, and 18 percent of summer crops, mostly maize and sunflower.
The war's disruption of harvesting and planting – including farmers fleeing the war, the lack of labor and fields pockmarked by shelling – could have a heavy impact on global food supplies, NASA scientists said.
"The world's breadbasket is at war," said Inbal Becker-Reshef, director of NASA's Harvest program, which uses US and European satellite data to study global food production.
According to US data, before the war Ukraine supplied 46 percent of the sunflower oil traded on global markets, nine percent of the wheat, 17 percent of the barley, and 12 percent of maize.
Russia's invasion has blocked exports of food from Odessa, the main port on the Black Sea, and destroyed storage and transport infrastructure in some areas.
That means farmers in the entire country, but especially in occupied areas, have less options for getting their output into storage and to markets.
And it also threatens the planting of winter crops in the fall.
"We're in the beginning stages of a rolling food crisis that will likely affect every country and person on Earth in some way," said Becker-Reshef.
SOURCE: AFP
Rainstorms lash northeast China, trapping cars, buses in floods
Alerts for flood risks were also issued in Jilin province, north of Liaoning.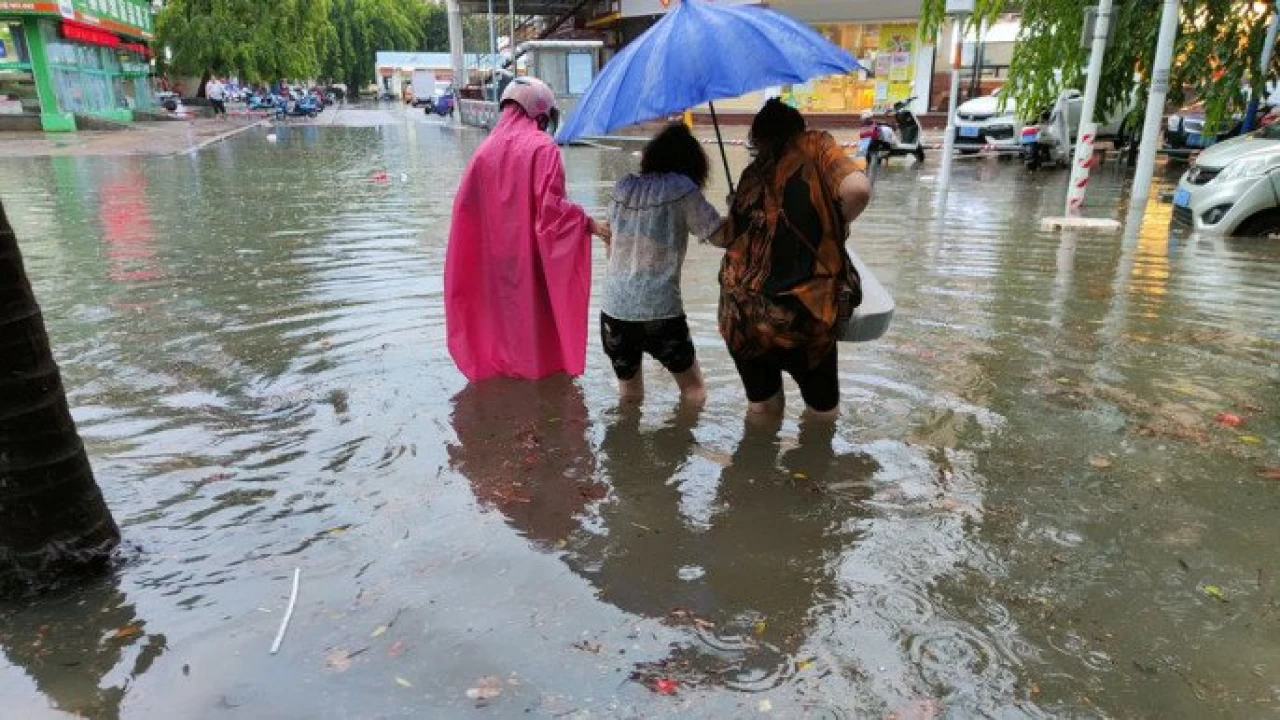 Beijing: Heavy rain battered China's northeastern rust belt on Thursday, triggering floods that trapped buses, swamped roads and disrupted commuters in cities, with more storms forecast for coming days.
In Shenyang, capital of Liaoning province, its 7.6 million residents were caught off-guard by the unexpectedly heavy rain even though several red alerts, the highest in a four-tier storm warning system, were issued on Wednesday.
Residents woke up to public messages on their mobile phones telling them to delay heading to work and call off any non-essential activities because of "extreme weather".
Traffic police data showed 52 waterlogged sections of roads, 30 of which were closed.
Five students and a driver were marooned in a school bus in one inundated area and had to be saved by rescuers in rubber boats, state television reported.
From the province of Hebei in the north to Anhui in the east, many motorists were trapped in their cars as engines stalled on waterlogged roads, state television footage showed this week.
In the past month, China has grappled with extreme weather from heatwaves to historic floods, with meteorologists blaming climate change and also the first typhoon of the season, Chaba.
Alerts for flood risks were also issued in Jilin province, north of Liaoning.
In Yanji, a Jilin city on the border with North Korea, a man was hailed for his bravery on social media after he dived into a raging river to rescue his wife despite not knowing how to swim, footage from state-run Xinhua news agency showed.
The two sustained some scrapes but suffered no severe injuries.
"I swear in my next life, I'll still marry him," the wife said in the footage, smiling.
Over the next 12 hours, flood-swollen rivers were expected to inundate farmland and urban areas in the cities of Changchun and Siping.
Liaoning and Jilin are expected to see more heavy downpours in the next two days before the rains start to dissipate.
SOURCE: Reuters