Bilawal rejects Imran Khan's allegations, rebuilds ties with West at Davos
The Pakistani FM tells Reuters that Khan's ouster last month was in fact a milestone for Pakistani democracy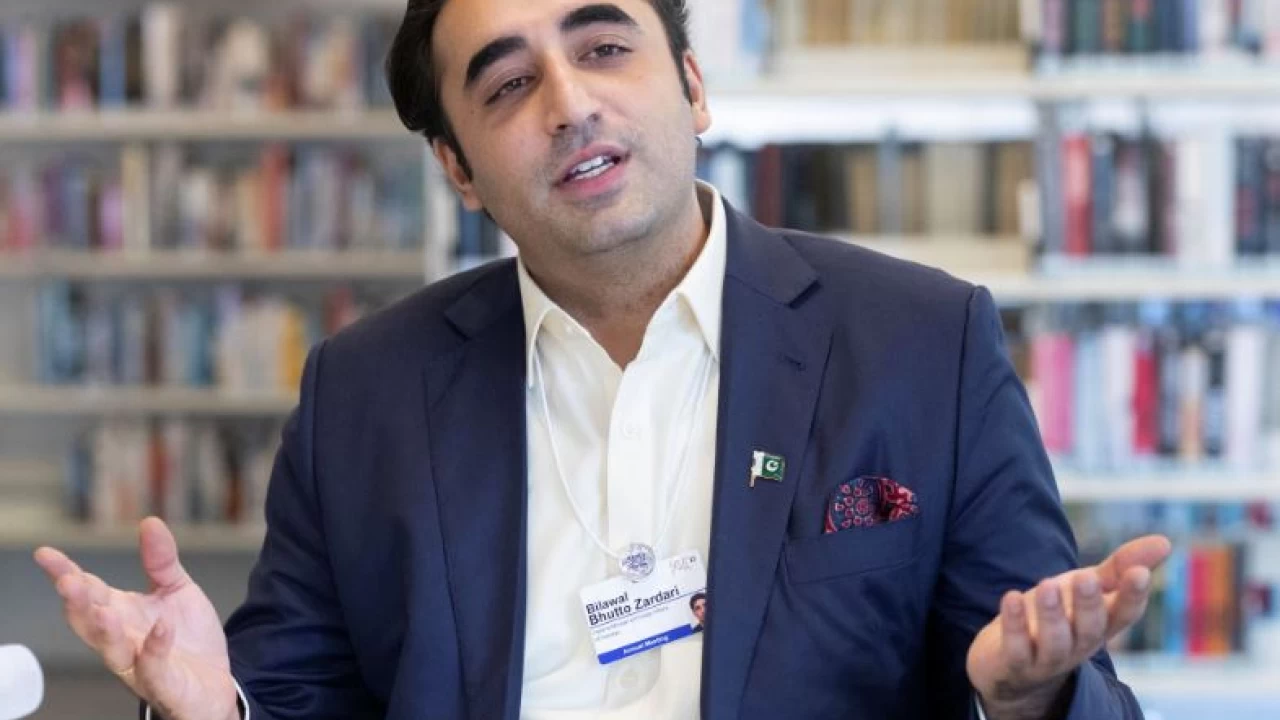 Davos: Pakistan's newly-appointed Foreign Minister Bilawal Bhutto-Zardari on Wednesday rejected claims by former prime minister Imran Khan that the United States had plotted his downfall.
Bilawal told Reuters that Khan's ouster last month was in fact a milestone for Pakistani democracy.
"Pakistan has a history of prime ministers who have been removed undemocratically, unconstitutionally through various means," Bilawal said in an interview on the sidelines of the World Economic Forum in the Swiss Alpine resort of Davos.
"We've had a prime minister who was removed and hanged!" Bhutto Zardari said with reference to his grandfather, Zulfikar Ali Bhutto, part of a family history repeatedly marked by violence as well as high office.
Bilawal was a 19-year-old studying at Oxford University when his mother Benazir Bhutto was assassinated. His father Asif Ali Zardari was also president of Pakistan.
At just 33, he is hoping to appeal to his country's young population and step into the shoes of a political dynasty. As the leader of his mother's Pakistan Peoples Party (PPP), he said will run in the next elections and seek to form a government.
For the moment, he says he is focused on Pakistan's foreign policy challenges around the world.
While Davos has been dominated by fears around trade blocs and more siloed nations, Bilawal said multilateral cooperation with neighbouring countries and the West is the way forward for Pakistan.
That has opened his government to attacks from Khan and his supporters. Khan accuses Washington of conspiring with his political opposition to oust him because of his independent foreign policy, which included a trip to Moscow to meet Russian President Vladimir Putin.
Washington denies Khan's allegation, which has also been dismissed by Pakistan's powerful military.
"He's doing whatever he can to adopt maximalist extremist positions, whip up anti-American sentiment and draw parallels to the Taliban's struggle in Afghanistan to undermine this space for this democratic transition," Bilawal said.
'Illustrious legacy'
Bilawal has already met with US Secretary of State Anthony Blinken and arrived in Davos fresh from a trip to China.
He said he envisage a role for Pakistan in bridging the gap between the two nations. His grandfather Zulfikar Ali also served as foreign minister.
"The initiation of diplomatic relations between China and the United States has a history that's connected to my party and my country," he told Reuters.
"My grandfather played a role in at the time of Henry Kissinger and Nixon in facilitating the early communications between the two countries."
"I am lucky and fortunate that I have such an illustrious legacy, such imposing historical figures in my own family to look up to, and who still guide me and drive me in the way that their mission, their ideology, their manifestos are my driving force," he said.
Bilawal was 19 when he became the leader of the PPP. Now, he hopes to reclaim both his family history and the optimism of his youth.
"We were promised a very different world," he said.
"I was born in 1988, so the fall of the Berlin Wall and at a time when we were going to see the end of history and the international institutions like the United Nations were going to come together. And unfortunately, we have really been shortchanged."
In a country where 64% of the population are under 30, according to a 2018 UN estimate, he says he believes it is "about time" someone of his age was represented in government.
"We will grow up in the world that is affected by the climate crisis in a way the generation before us cannot understand and cannot appreciate. We will be paying the debts that they incur, and that'll be a liability on our progress."
Benazir's killer has never been caught, and a UN inquiry found that Pakistani authorities had failed to protect her or properly investigate her death.
Bilawal said that despite growing up in the full glare of the public eye, he was not afraid for his own safety.
"Fear is something that I think that one can't really give into, particularly if they are in politics," he told Reuters.
SOURCE: REUTERS
Japan urges young adults to drink more alcohol
Japan's young adults are a sober bunch - something authorities are hoping to change with a new campaign.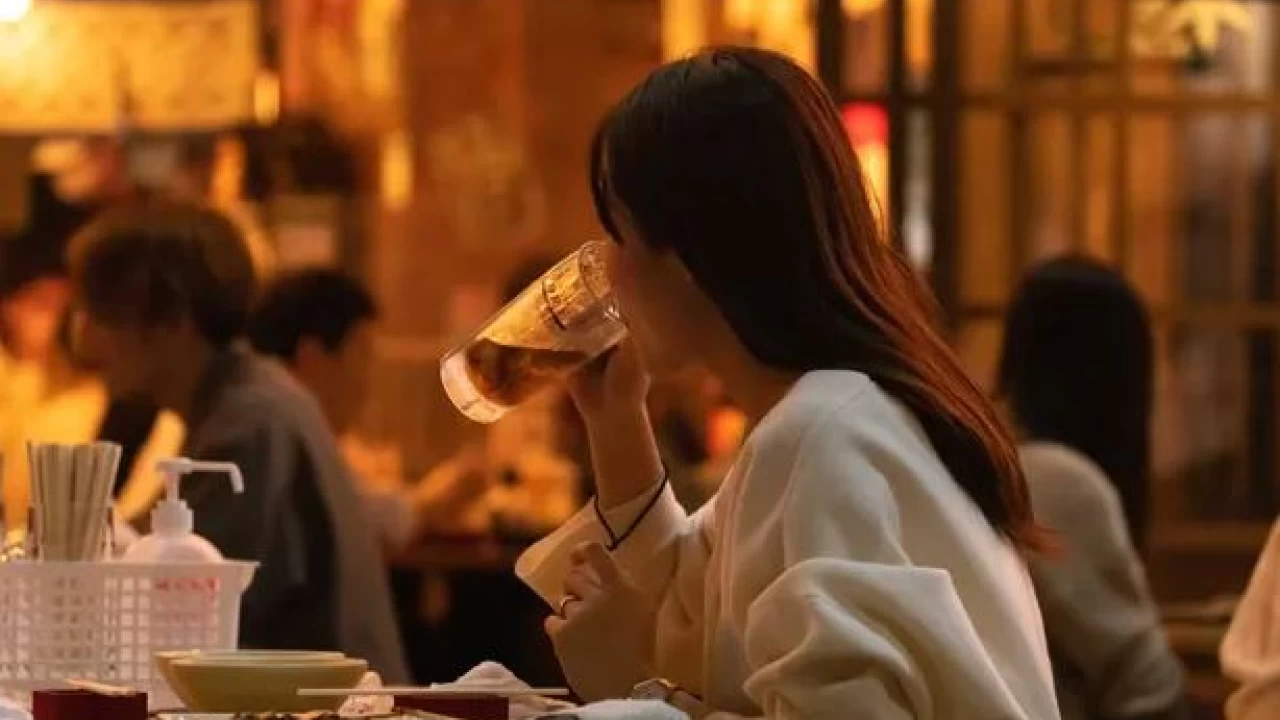 Japan's young adults are a sober bunch - something authorities are hoping to change with a new campaign.
The younger generation drinks less alcohol than their parents - a move that has hit taxes from beverages like sake (rice wine).
So the national tax agency has stepped in with a national competition to come up with ideas to reverse the trend.
The "Sake Viva!" campaign hopes to come up with a plan to make drinking more attractive - and boost the industry.
The contest asks 20 to 39-year-olds to share their business ideas to kick-start demand among their peers - whether it's for Japanese sake, shochu, whiskey, beer or wine.
The group running the competition for the tax authority says new habits - partly formed during the Covid pandemic - and an ageing population have led to a decline in alcohol sales.
It wants contestants to come up with promotions, branding, and even cutting-edge plans involving artificial intelligence.
Japanese media say the reaction has been mixed, with some criticism about the bid to promote an unhealthy habit. But others have posted quirky ideas online - such as famous actresses "performing" as virtual-reality hostesses in digital clubs.
Contestants have until the end of September to put forward their ideas. The best plans will then be developed with help from experts before the final proposals are presented in November.
The campaign's website says Japan's alcohol market is shrinking and the country's older demographic - alongside declining birth rates - is a significant factor behind it.
Recent figures from the tax agency show that people were drinking less in 2020 than in 1995, with numbers plummeting from 100 litres (22 gallons) a year to 75 litres (16 gallons).
Tax revenue from taxes on alcohol has also shrunk over the years. According to The Japan Times newspaper, it made up 5% of total revenue in 1980, but in 2020 amounts to just 1.7%.
The World Bank estimates that nearly a third (29%) of Japan's population is aged 65 and older - the highest proportion in the world.
Concerns about the future of sake is not the only problem that poses for Japan's economy - there are worries about the supply of younger staff for certain types of jobs, and care for the elderly in the future.
SOURCE: BBC
President urges youth to participate in monsoon plantation drive to cope with climate change
"Pakistan was the eighth country most vulnerable to the negative effects of climate change"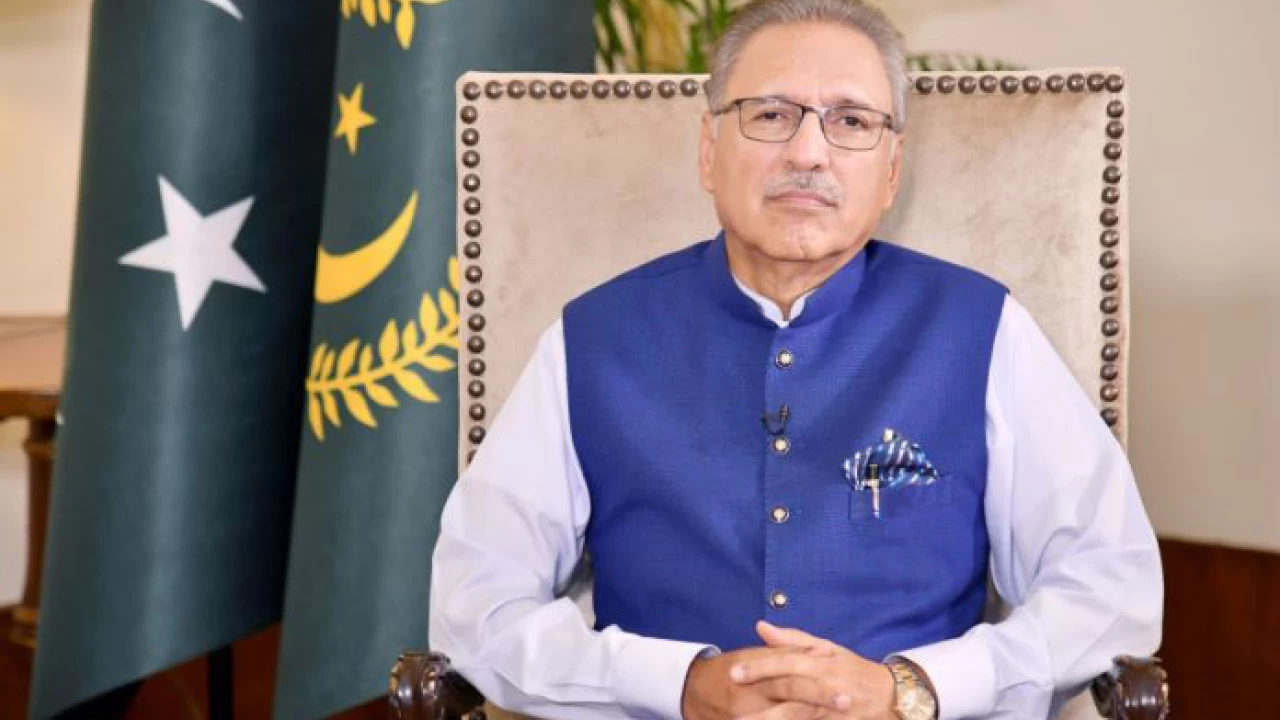 Islamabad: President Dr Arif Alvi on Thursday called for concerted efforts by all segments of society to carry out extensive plantations in a bid to save the country from the horrendous effects of climate change.
In his message on the launch of the national monsoon tree plantation drive, he urged every citizen, particularly youth, to actively participate in the campaign by planting trees in residential areas, on roadsides, and near industrial zones.
President Alvi said Pakistan was the eighth country most vulnerable to the negative effects of climate change.
He mentioned that rising mercury levels were resulting in glacier melting and urban flooding.
During the last 19 years, he said, Pakistan suffered around 173 incidents related to climate change besides the massive destruction this year as well.
The president said as per international standards, a country required 25 percent forest cover, however, pointed out that Pakistan only had 4.8 percent of the green area according to a World Bank report.
He emphasized carrying out plantation at a large scale across the country and mentioned the Ten Billion Tree Tsunami as the largest such plantation project in the country's history.
Under the project, he said, 1.81 billion trees had been planted by June 2022. By 2023, around 3.29 billion trees will be planted.
President Alvi said 10,000 saplings were planted in the premises of the Aiwan-e-Sadr in 2021, while a Miyawaki forest was also raised at an area of 1.5 acres under the Green Presidency Initiative.
He expressed confidence that an increase in forest cover would help mitigate the effects of climate change in the country and would also control urban flooding.
Also, the extensive plantation would result in the preservation of wildlife and flora and fauna in the country, he added.
Pakistan, Canada need to further deepen, bilateral cooperation in diverse fields: FM
He was talking to his Canadian counterpart Mélanie Joly through a video call in Islamabad on Wednesday.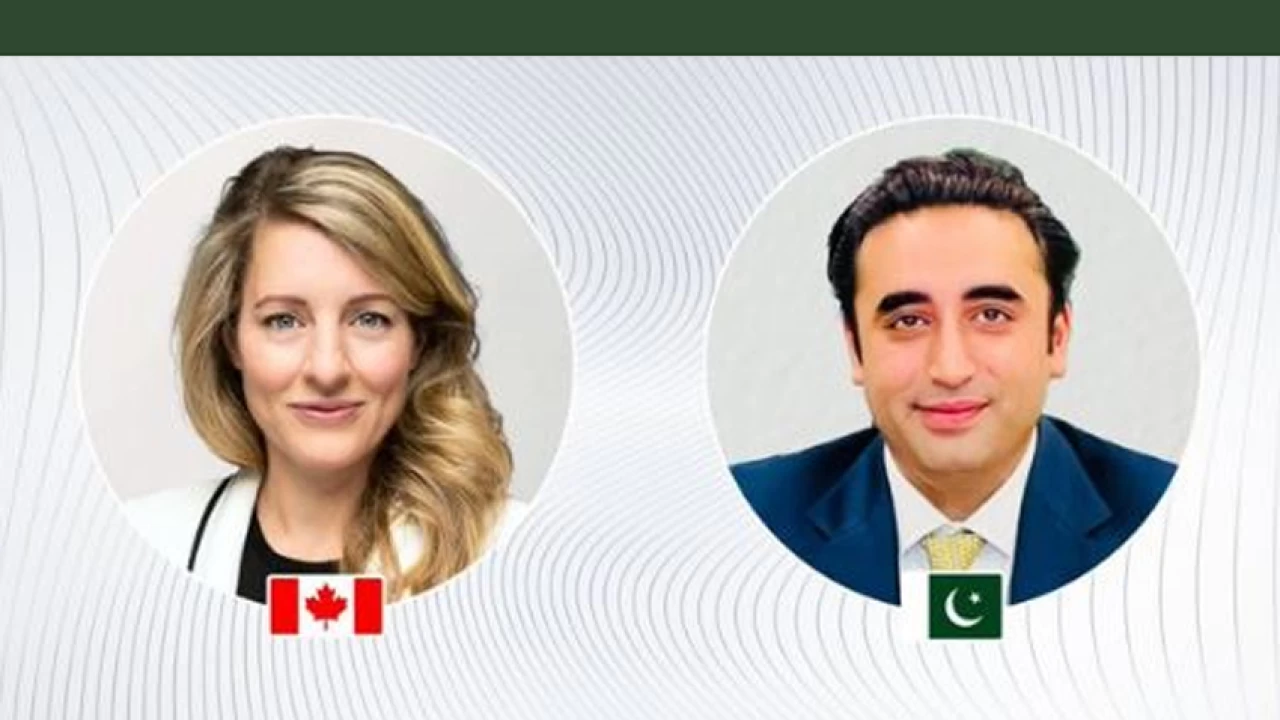 Islamabad: Foreign Minister Bilawal Bhutto Zardari has underscored that Pakistan and Canada needed to further deepen and expand bilateral cooperation in diverse fields.
He was talking to his Canadian counterpart Mélanie Joly through a video call in Islamabad on Wednesday.
Bilawal Bhutto Zardari underlined that this year marks the 75th anniversary of the establishment of diplomatic ties between Pakistan and Canada and maintained that both countries were holding activities to befittingly celebrate this milestone occasion.
Agreeing with the Foreign Minister,Mélanie Joly stressed that Canada was keen to solidify multi-dimensional ties with Pakistan.
In the context of situation in Afghanistan, Mélanie Joly particularly thanked Pakistan for its unremitting support in the evacuation process since last August. Foreign Minister Bilawal Bhutto Zardari underlined that Pakistan had been facilitating the evacuations on a humanitarian basis. The Foreign Minister also reiterated the need for scaled up support of the international community in protecting the lives and livelihoods of the Afghan people in the wake of dire humanitarian and economic crises and acknowledged Canada's humanitarian assistance for Afghanistan.
During the video call, Mélanie Joly congratulated the Foreign Minister on his assumption of office and hoped that Pakistan-Canada ties would further strengthen and widen under his leadership.
The two Ministers agreed to remain in close contact. The Foreign Minister also conveyed his cordial greetings and best regards to Prime Minister Justin Trudeau.
Bilawal Bhutto Zardari invited Mélanie Joly to visit Pakistan which she accepted the invitation and underlined that she was looking forward to visit Pakistan at her earliest convenience.