Interior Minister responds to Imran Khan's six-day ultimatum to government 
"Police did not even fire a single rubber bullet"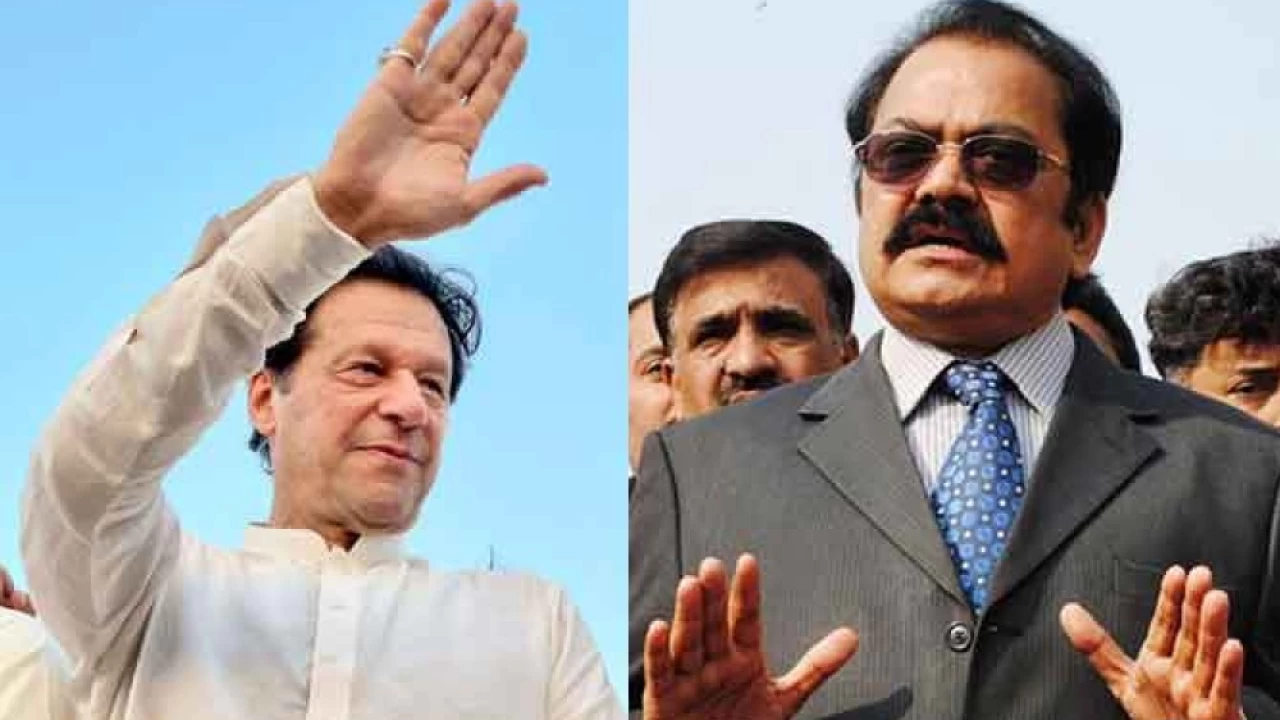 Islamabad: Interior Minister Rana Sanaullah on Thursday responded to Pakistan Tehreek-e-Insaf (PTI) Chairman Imran Khan's six-day ultimatum to the government to dissolve assemblies and announce elections.
According to details, Interior Minister Rana Sanaullah said that people have outrightly rejected PTI's march of chaos and anarchy. "Imran Niazi reneged on his promise with the Supreme Court to hold a rally at a designated place, and he broke his word by announcing to march towards D-Chowk"
In a statement, he said PTI Chairman Imran Khan, in complete violation of the Supreme Court's orders, entered Islamabad's D Chowk.
The Minister said PTI's armed protesters kept on burning and destroying public properties the whole last night.
He said police did not even fire a single rubber bullet, but eighteen police and Rangers personnel got injured in the turmoil created by PTI hooligans.
Paying rich tribute to the police and Rangers, the Interior Minister said security forces will continue protecting the lives and properties of the people.
It is pertinent to remember that Pakistan Tehreek-e-Insaf (PTI) Chairman Imran Khan has called off his most anticipated long march, giving a six-day ultimatum to the government to dissolve assemblies and announce elections.
While addressing the participants of the 'Azadi March' at Jinnah Avenue, Imran Khan said he had reached Islamabad after 30 hours of traveling from Khyber Pakhtunkhwa (KPK).
He warned the government that if an announcement of elections will not be made, he will return to Islamabad-- demanding assemblies be dissolved forthwith.
Khan and the top party leaders left the container soon after the speech while the party workers managed to enter the Red Zone despite heavy security.
Before the arrival of PTI Chairman Imran Khan at the designated area, the PTI MNAs and workers gathered at D-Chowk where a clash broke out between them and anti-riot police and law-enforcement agencies.
Police baton-charged and tear-gased the protesters.
The D-Chowk turned into a battlefield between the Islamabad police and the PTI leaders and activists on early Thursday.
PTI MNA Zartaj Gul got fainted. Many women and children got affected by tear gas shelling.
Some officials of police and Rangers also suffered injuries in the clashes. The protesters set some trees and vehicles ablaze.
In a statement released on Twitter, the police noted that when the fire brigade doused the blazes, the protestors once again set fire the Express Chowrangi on fire.
Since being removed from power through a no-confidence vote in April, the cricketer-turned-politician heaped pressure on Pakistan's fragile new coalition rulers by staging mass rallies, touting a claim he was turned out from office in a "foreign conspiracy".
In a centerpiece showdown with his rivals, Khan had called for supporters of his party to gather in Islamabad and stage a sit-in until fresh elections are called.
The government headed by Prime Minister Shehbaz Sharif has pledged to stop the convoy from entering the city, calling the rally an attempt to "divide the nation and promote chaos".
All major roads surrounding Islamabad, where a heavy security presence is in place, were blocked off with shipping containers while entry and exit points of major nearby cities were also cut off.
Sporadic clashes broke out between police and protesters who have tried to clear the roads, with tear gas fired in several cities.
Khan joined the march in dramatic fashion, arriving in a helicopter that touched down on a motorway clogged with supporters outside the city of Mardan.
The convoy later crossed a bridge that straddles PTI-run Khyber Pakhtunkhwa province and government-run Punjab province, where shipping containers blocking the route were pushed to the side of the road by protesters.
Earlier, soldiers were deployed at the Prime Minister's Office and the Parliament to avoid any untoward incident in the wake of PTI's long march and the presence of charged workers.
"Pakistan Army has been called in for the security of government's offices located in the Red Zone," the notification read.
As the situation turned chaotic after the police clashed with the PTI workers ahead of former Prime Minister Imran Khan's political rally in Islamabad, the government has sought the help of the army to control the situation.
Polling underway for Swat PK-7 byelection
Four major candidates compete for the KP assembly seat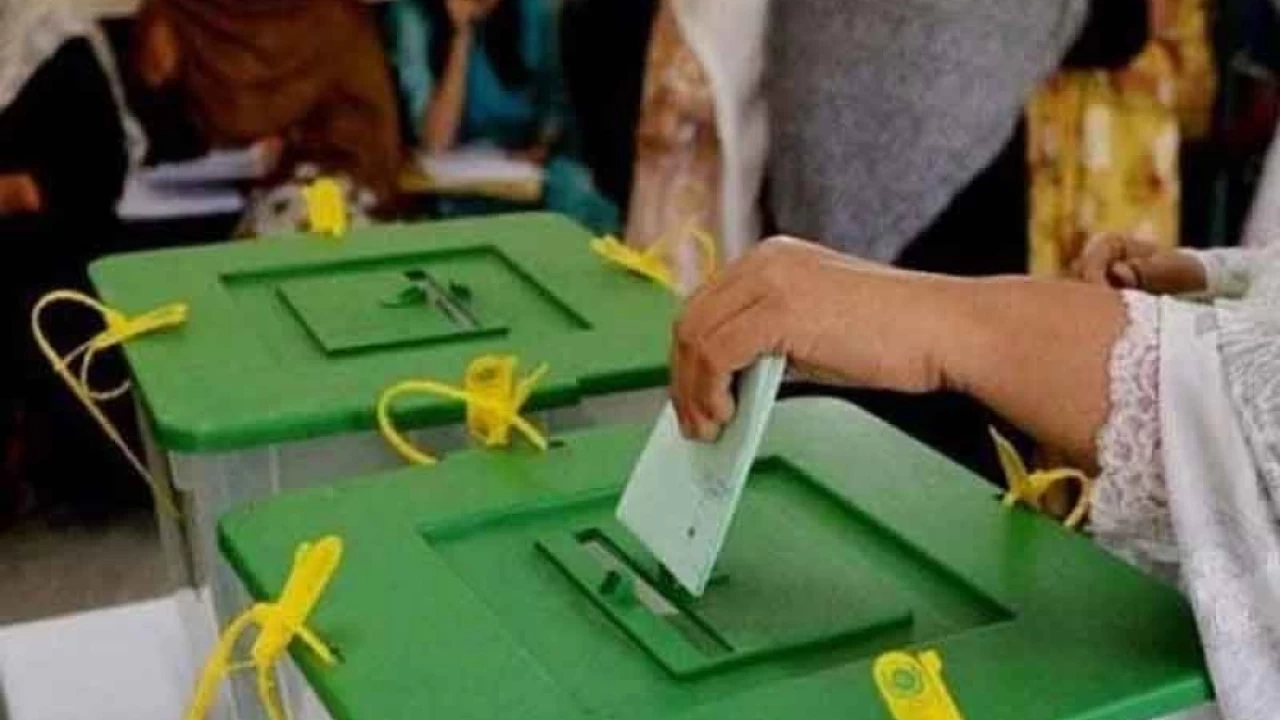 Swat: The polling process is underway for the byelection in the Khyber Pakhtunkhwa constituency of PK-7 in Swat.
The seat, which fell vacant after the demise of ANP MPA Waqar Khan, is being contested by four major candidates: Hussain Ahmed from ANP, Fazal Mullah from PTI, and two independent candidates.
A total of 183,308 registered voters in the constituency are expected to exercise their electoral rights, including 102,088 male and 91,220 female voters.
The ECP completed its arrangements Saturday evening, setting up 124 polling stations with 308 booths.
The polling started without any delays Sunday morning and will continue until 5 pm.
Afghan health official warns of disease outbreak among earthquake survivors
"The people are extremely needy for food and clean water"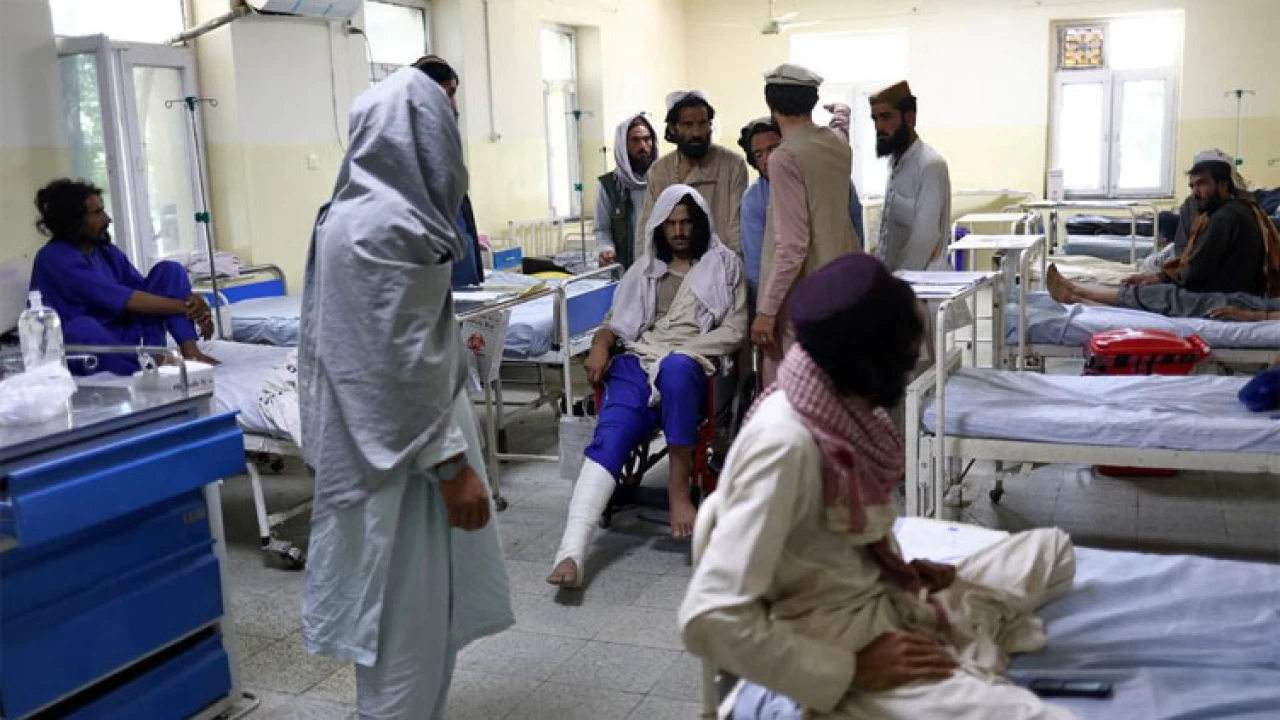 Kabul: Thousands affected by a deadly earthquake in eastern Afghanistan are in need of clean water and food and are at risk of disease, an Afghan health ministry official said on Sunday, days after a U.N. agency warned of a cholera outbreak in the region.
At least 1,000 people were killed, 2,000 injured and 10,000 homes destroyed in Wednesday s earthquake, after which the U.N. humanitarian office (OCHA) warned that cholera outbreaks in the aftermath are of particular and serious concern.
"The people are extremely needy for food and clean water," Afghanistan s health ministry spokesperson Sharafat Zaman told Reuters, adding officials had managed medicines for now but handling those who had lost their homes would be a challenge.
"We ask the international community, humanitarian organisations to help us for food and medicine, the survivor might catch diseases because they don't have proper houses and shelters for living," he said.
The disaster is a major test for Afghanistan s hardline Taliban rulers, who have been shunned by many foreign governments due to concerns about human rights since they seized control of the country last year.
Helping thousands of Afghans is also a challenge for countries that had imposed sanctions on Afghan government bodies and banks, cutting off direct assistance, leading to a humanitarian crisis even before the earthquake.
The United Nations and several other countries have rushed aid to the affected areas, with more due to arrive over the coming days.
Afghanistan s Taliban administration called for a rolling back of sanctions and lifting a freeze on billions of dollars in central bank assets stashed in Western financial institutions. read more
In Kabul, hospitals more used to treating victims of war have opened their wards to earthquake victims, but a majority of people remain in the areas destroyed by the earthquake.
"Our houses were destroyed, we have no tent... there are lots of children with us. We have nothing. Our food and clothes...everything is under rubble," Hazrat Ali, 18, told a Reuters team in Wor Kali, a village of the hardest-hit Barmal district.
"I have lost my brothers, my heart is broken. Now we are just two. I loved them a lot," he said.
SOURCE: Reuters
Pakistan working closely with int'l organizations to address challenges stemming from illicit drugs: PM
"We must work collectively to protect young people from the risks of drug abuse and safeguard their health and wellbeing."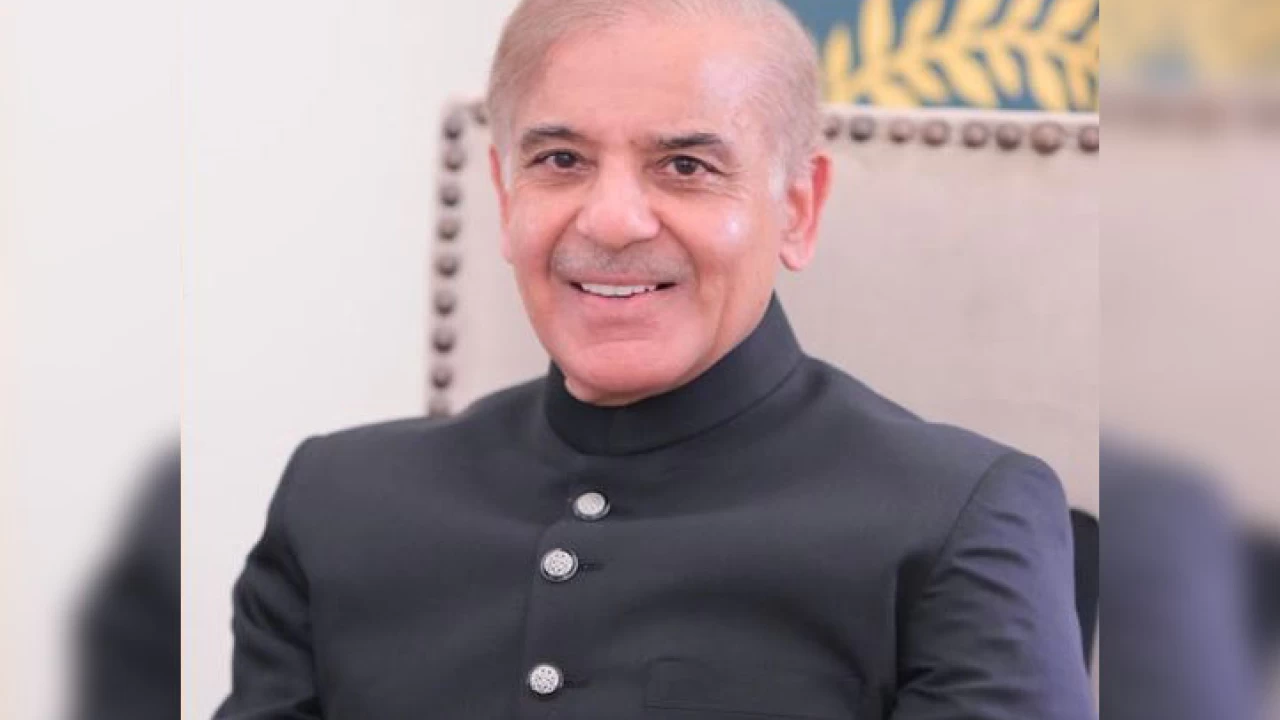 Islamabad: Prime Minister Shehbaz Sharif said that Pakistan is working closely with international organizations to address the challenges stemming from illicit drugs.
In a message on the occasion of International Day against Drug Abuse and Illicit Trafficking, being observed today, he said Pakistan is a signatory to all global conventions and protocols related to the prevention of drug abuse and illicit trafficking.
The Prime Minister said the easy availability of synthetic drugs pose dangers to the general public, especially the youth, which make up more than sixty percent of Pakistan's population.
He said we must work collectively to protect young people from the risks of drug abuse and safeguard their health and wellbeing.
The Prime Minister said preventing drug use before it begins is the most cost-effective, common-sense approach to promote safe and healthy communities.
International Day Against Drug Abuse and Illicit Trafficking is being observed today across the globe to prevent drug abuse and raise awareness about the alarming threats it poses to society, especially the youth.