Elon Musk wants to cut 10% of Tesla jobs
"Elon Musk has a uniquely informed insight into the global economy"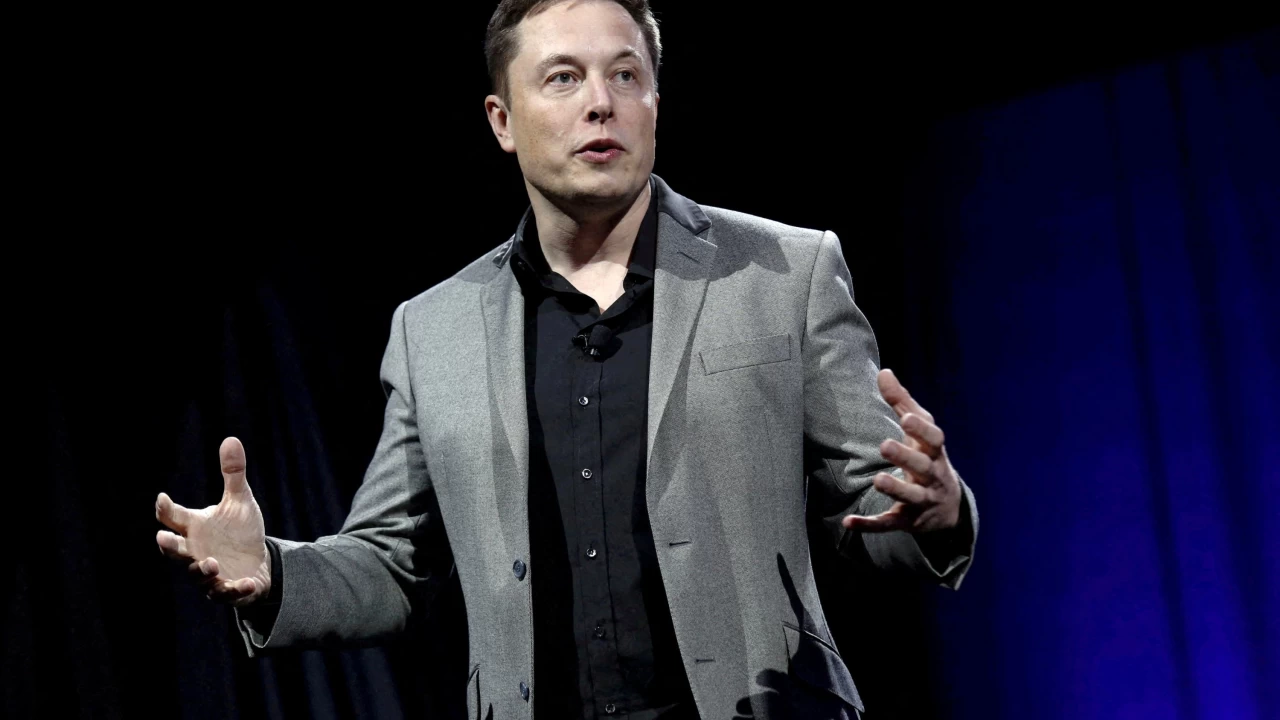 San Francisco: Tesla CEO Elon Musk has a "super bad feeling" about the economy and needs to cut about 10% of salaried staff at the electric carmaker, he said.
A message sent to executives on Thursday laid out his concerns and told them to "pause all hiring worldwide." The dire outlook came two days after the billionaire told staff to return to the workplace or leave and adds to a growing chorus of warnings from business leaders about the risks of a recession.
Tesla shares fell 9% in U.S. trade on Friday after the Reuters report. The tech-heavy Nasdaq was down about 2%.
In another email to employees on Friday, Musk said Tesla will be reducing salaried headcount by 10%, as it has become "overstaffed in many areas." But "hourly headcount will increase," he said.
"Note, this does not apply to anyone actually building cars, battery packs or installing solar," Musk wrote in the email seen by Reuters.
Almost 100,000 people were employed at Tesla and its subsidiaries at the end of 2021, its annual SEC filing showed. It did not break down numbers of salaried and hourly workers.
The Texas-based company was not immediately available for comment.
Musk has warned in recent weeks about the risks of recession, but his email ordering a hiring freeze and staff cuts was the most direct and high-profile message of its kind from the head of an automaker, with others describing sky high demand
"Elon Musk has a uniquely informed insight into the global economy. We believe that a message from him would carry high credibility," Adam Jonas, an analyst Morgan Stanley, said in a report.
SHANGHAI LOCKDOWN
So far, demand for Tesla cars and other electric vehicles (EV) has remained strong and many traditional indicators of a downturn - including increasing dealer inventories and incentives in the United States - have not materialized.
But Tesla has struggled to restart production at its Shanghai factory after COVID-19 lockdowns forced costly outages.
"It is always better to introduce austerity measures in good times than in bad times. I see the statements as a forewarning and a precautionary measure," said Hanover-based NordLB analyst Frank Schwope.
Musk's gloomy outlook echoes recent comments from executives including JPMorgan Chase & Co CEO Jamie Dimon and Goldman Sachs President John Waldron.
A "hurricane is right out there down the road coming our way," Dimon said this week.
Inflation in the United States is hovering at 40-year highs and has caused a jump in the cost of living for Americans, while the Federal Reserve faces the difficult task of dampening demand enough to curb inflation while not causing a recession.
It was also not immediately clear what implication, if any, Musk's view would have for his $44 billion bid for Twitter. U.S. antitrust regulators cleared the way for the deal on Friday, sending Twitter shares up 2%.
Several analysts have cut price targets for Tesla recently, forecasting lost output at its Shanghai plant, a hub supplying EVs to China and for export.
China accounted for just over a third of Tesla's global deliveries in 2021, according to company disclosures and data released on sales there. On Thursday, Daiwa Capital Markets estimated Tesla had about 32,000 orders awaiting delivery in China, compared to 600,000 vehicles for BYD, its larger EV rival in that market.
'PAUSE ALL HIRING'
Before Musk's warning, Tesla had about 5,000 job postings on LinkedIn from sales in Tokyo and engineers at its new Berlin gigafactory to deep learning scientists in Palo Alto. It had scheduled an online hiring event for Shanghai on June 9 on its WeChat channel.
Musk's demand that staff return to the office has already faced pushback in Germany.
And his plan to cut jobs would face resistance in the Netherlands, where Tesla has its European headquarters, a union leader said.
"You can't just fire Dutch workers," said FNV union spokesperson Hans Walthie, adding Tesla would have to negotiate with a labor union on terms for any departures.
In a Tuesday email, Musk had said Tesla employees were required to be in the office for a minimum of 40 hours per week, closing the door on any remote work. "If you don't show up, we will assume you have resigned," he said.
Jason Stomel, founder of tech talent agency Cadre, said that the return-to-office memo could be a way to get people to leave.
"(Musk) knows there's a percentage of workers who are just not going to come back," which he said would be cheaper for Tesla because no severance would be needed.
Musk has referred to the risk of a recession repeatedly in recent comments.
Remotely addressing a conference in mid-May in Miami Beach, he said: "I think we are probably in a recession and that recession will get worse."
SOURCE: Reuters
President calls for stronger commitment to address challenge of drug abuse
"The day was celebrated across the globe to prevent drug abuse and raise awareness about the alarming threats it poses to society, especially the youth."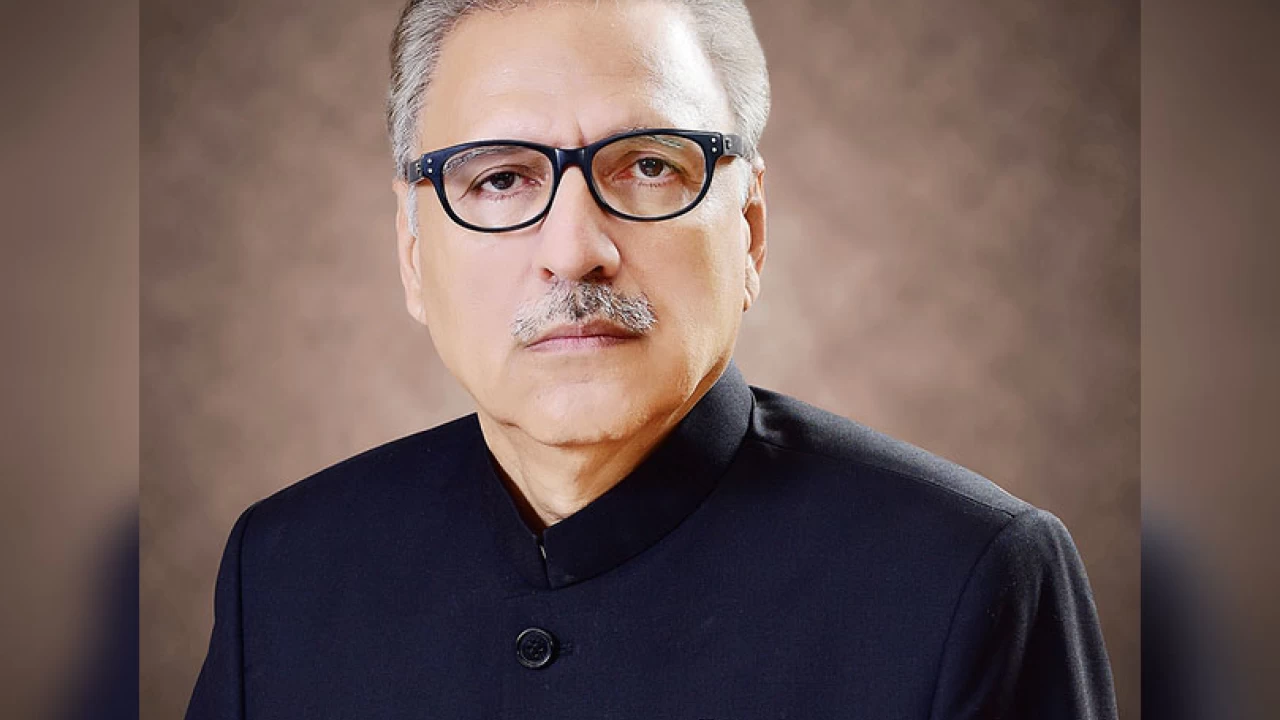 Islamabad: President Dr Arif Alvi said the government must strengthen its commitment to address the challenges stemming from drug abuse and illicit trafficking and protect youth from the threat of illicit drugs.
The International Day Against Drug Abuse and Illicit Trafficking is observed annually on June 26 to strengthen action and cooperation in achieving a world free of illicit drugs.
In a message on the occasion of the International Day Against Drug Abuse and Illicit Trafficking, he said the day was celebrated across the globe to prevent drug abuse and raise awareness about the alarming threats it poses to society, especially the youth.
The World Drug Report 2021, published by the United Nations Office on Drugs and Crime (UNODC), indicated that deaths attributed to drug-related disorders had almost doubled over the past decade. The youth, which makes up nearly 60% of Pakistan's total population, remained especially vulnerable to drug abuse, he said adding students and parents must be sensitized through workshops and seminars with the help of the media, civil society, and educational institutions.
"To this end, the Higher Education Commission (HEC) can play an important role and it has been directed to implement a strict policy to counter drug abuse in higher educational institutions."
He said, "Today, we also celebrate the tremendous efforts Pakistan has made in collaboration with international organizations to address drug-related challenges."
International cooperation had helped limit the proliferation of new psychoactive substances used by younger generations, he added.
He commended the Ministry of Narcotics Control for the measures it had taken to combat the trafficking of illicit drugs in our society and mitigate the detrimental impacts of drug abuse. Pakistan had also achieved the status of a poppy-free state which was a reflection of the proactive approach taken by the Ministry of Narcotics Control/Anti-Narcotics Force, he mentioned.
"Only with cooperation and collective commitment will we achieve our vision of a world free of this menace. We are committed to making Pakistan a model country, in the region and beyond, in this fight against drug abuse and illicit trafficking," he concluded.
New 'storm of inflation' is impending: Imran Khan
Imran Khan takes a dig at government over super tax; terms it 'economic murder' of people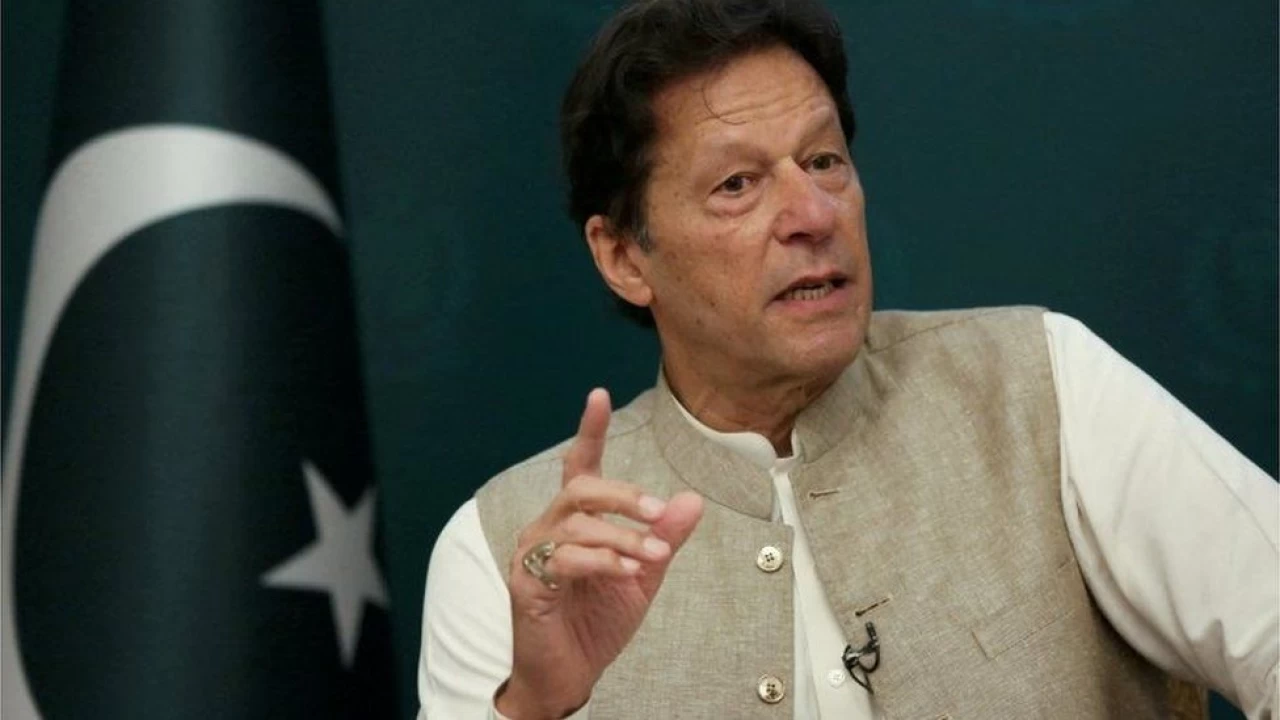 Islamabad: Pakistan Tehreek-e-Insaf (PTI) chairman Imran Khan Saturday slammed the incumbent government for imposing new taxes on the industrial sectors, saying that the taxes on the production sectors would further increase 'inflation' and 'unemployment'.
While addressing a news conference in Islamabad today, the former Prime Minister of Pakistan banged the coalition government for imposing a 10% super tax on large-scale industries— saying that the decision would lead to the "closure of industries", increase unemployment, inflation, and push Pakistan further into economic crisis.
"With the imposition of 10% super tax, the tax on 13 large-scale industries will reach 40%," he stressed, adding that the decision would led to the shutting down of several industrial units.
The cricketer-turned politician stated that the tax exemption on the salaried class has been reversed which would batter them down financially.
"They [salaried class] were earlier given a tax exemption on an income of Rs100, 000; but now the slab has been reduced to Rs 50,000," added Khan.
Referring to National Accountability Bureau (NAB) amendment law, Imran Khan expressed confidence in the judiciary, saying it would not allow such oppression—terming it "attempt of corrupt rulers to save themselves".
"If the government succeeds, Pakistan wouldn't need enemies," said PTI chairman, adding that these NAB amendments will destroy the country as the "thieves will be exempted".
It is pertinent to mention here that PTI has challenged the amendments in the Supreme Court and today the former prime minister gave a call for nationwide protests on July 2 against the amendments in NAB laws.
He further added that his government collected record tax in Pakistan's history and was working to broaden the tax net.
The main protest would be organized in Islamabad's Parade Ground where Imran Khan would address.
Khan also urged the people to protest peacefully against what was being done with Pakistan, asking them to take to the roads simultaneously.
PM Shehbaz Sharif felicitates COAS on conferment of King Abdulaziz Medal
"it was a great honour for the people and the armed forces of Pakistan"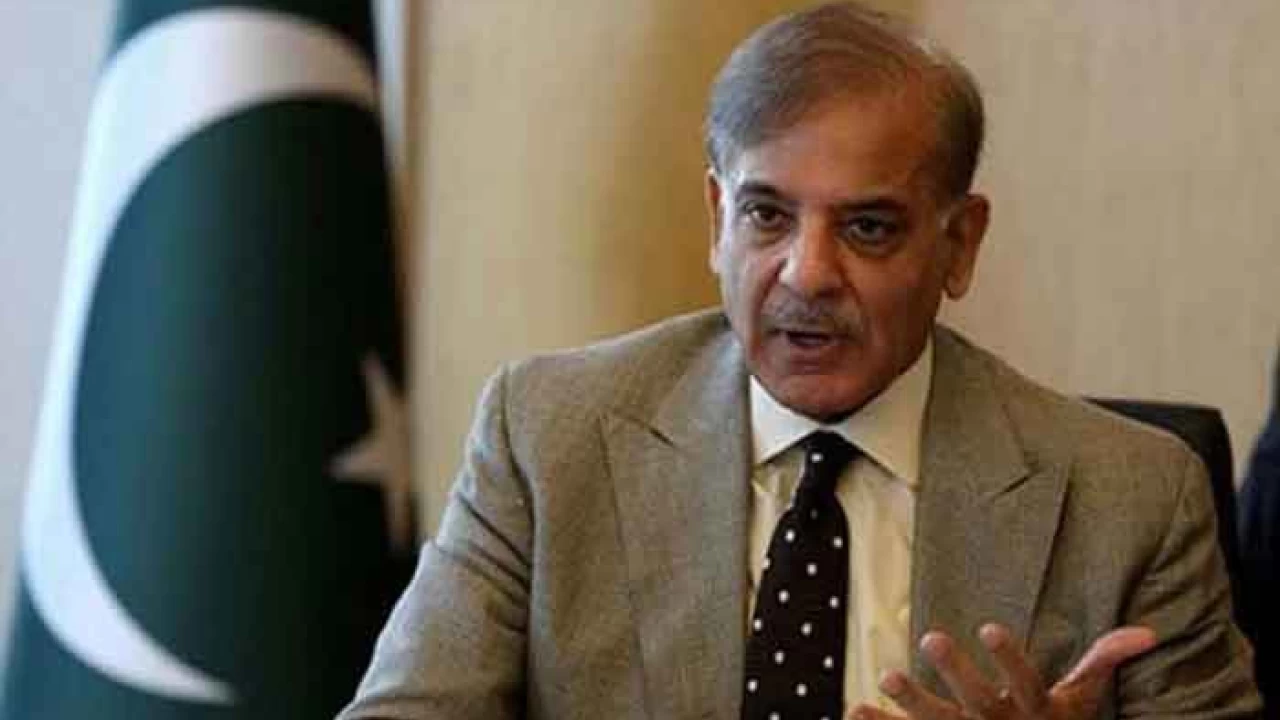 Islamabad: Prime Minister Muhammad Shehbaz Sharif on Sunday extended felicitation to Chief of Army Staff (COAS) General Qamar Javed Bajwa on conferment of 'King Abdulaziz Medal of Excellence' in recognition for his contributions to strengthening of defence ties between the brotherly countries of Pakistan and Saudi Arabia.
On his Twitter handle, the prime minister said that it was a great honour for the people and the armed forces of Pakistan.
The prime minister said that they considered KSA's security as their own and resolved to further cementing of multifaceted bilateral ties between the two countries.
We consider the security of Saudi Arabia as our own and are completely resolved to further cementing our multifaceted bilateral relationship including excellent defence cooperation. https://t.co/YqGz6Im673

— Shehbaz Sharif (@CMShehbaz) June 26, 2022
Saudi Crown Prince Mohammad bin Salman bin Abdulaziz Al Saud, Deputy Prime Minister and Defence Minister, has conferred upon Chief of Army Staff (COAS) General Qamar Javed Bajwa, the King Abdulaziz Medal of Excellence, for making significant contributions in defence cooperation between the two countries.
Inter Services Public Relations (ISPR) in a press release on Sunday said that during an official visit to Kingdom of Saudi Arabia, the COAS called on Crown Prince Mohammad bin Salman bin Abdulaziz Al Saud and Chief of General Staff (CGS) Saudi Armed Forces General Fayyadh Bin Hamed Al-Ruwaili at Jeddah.