Pakistan's Noor Zaman becomes Asian Junior Squash champion
He defeated Malaysian player in the final
Pattaya: Pakistan's Noor Zaman has won the Boys U-19 event of the 29th Asian Junior Individual Championships being held in Pattaya, Thailand.
According to details, the 18-year-old defeated Malaysia's Joachim Chuah by three games to one in the final on Sunday.
Zaman won the first game by 11-9, however, Chuah made a comeback by bagging the next game by a scoreline of 12-10. Zaman clinched the next two games, 11-5 and 11-9, to win the title.
It is pertinent to mention that Pakistan have won this title after a gap of four years.
In April earlier, this year, Zaman also became Pakistan's top-ranked junior player by achieving his career-best international ranking of 103.
The Peshawar-born will also represent Pakistan in World Junior Squash Championship, late this year.
PM resolves to equip youth with latest education, skills
Pakistan would host 10th Commonwealth Youth Ministers Meeting in Islamabad in January next year.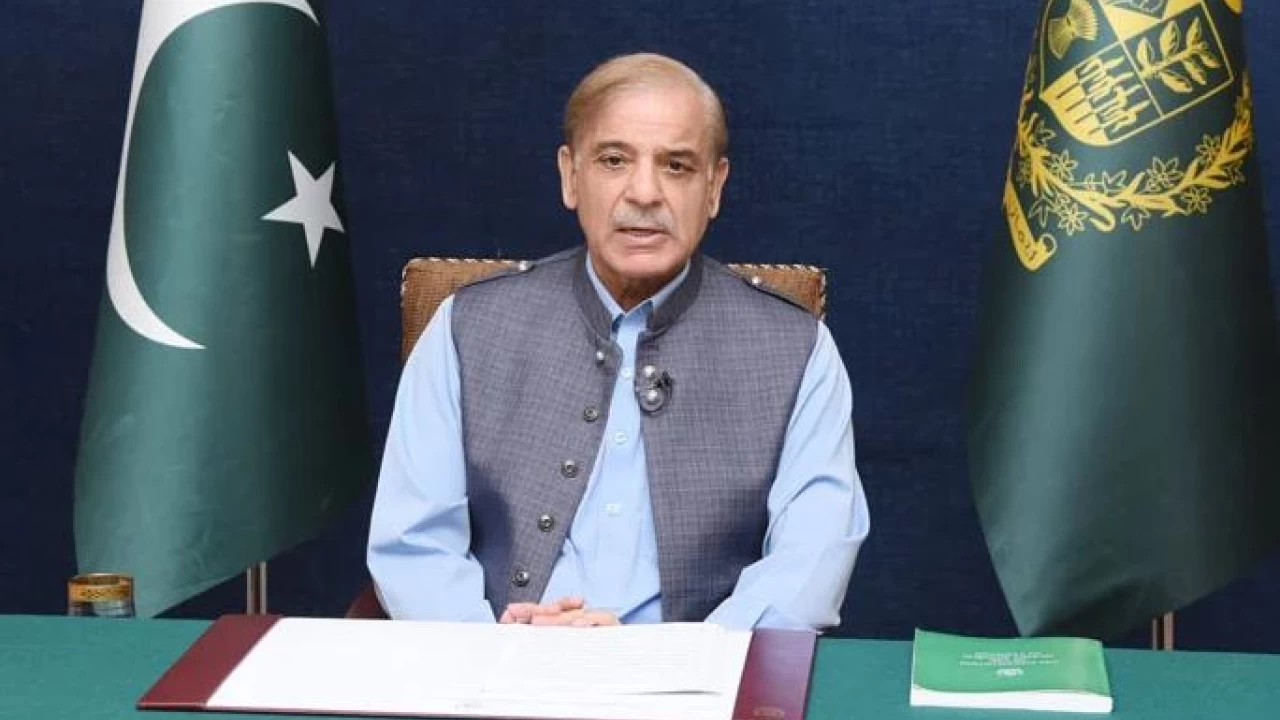 Islamabad: Prime Minister Muhammad Shehbaz Sharif Saturday expressed the resolve to take all such measures that could help in increasing the digital transformation and promote literacy and skills of the Pakistani youth in all forms of education and learning.
In a virtual address at the Commonwealth Heads of Government Meeting (CHOGM) being held in Kigali, Rwanda, the prime minister said that about more than sixty percent of the total population of the Commonwealth countries comprised of the youth who held the future of their countries in their hands.
"Further with increased role of technology and use of digital medium, we have come to realize that digital transformation is a key to achieve innovative, inclusive and sustainable growth," he added.
About the CHOGM, the prime minister said that it gave him immense pleasure that they had gathered to think about their nations.
He appreciated the impacts of such a multilateral forum which could create on their shared goals, values, and principles as per Commonwealth charter.
He also reiterated that Pakistan was ready to contribute to the collective endeavours for the development of Commonwealth youth.
The prime minister also announced that Pakistan would host 10th Commonwealth Youth Ministers Meeting in Islamabad in January next year and invited the Commonwealth youth ministers to visit Pakistan and explore the beauty and diversity of the beautiful country.
Morocco: 27 migrants die in stampede to enter Spain's Melilla
The incident at the border crossing was the first since Spain and Morocco boosted their bilateral cooperation after Madrid decided to support Rabat's position on the independence of Western Sahara.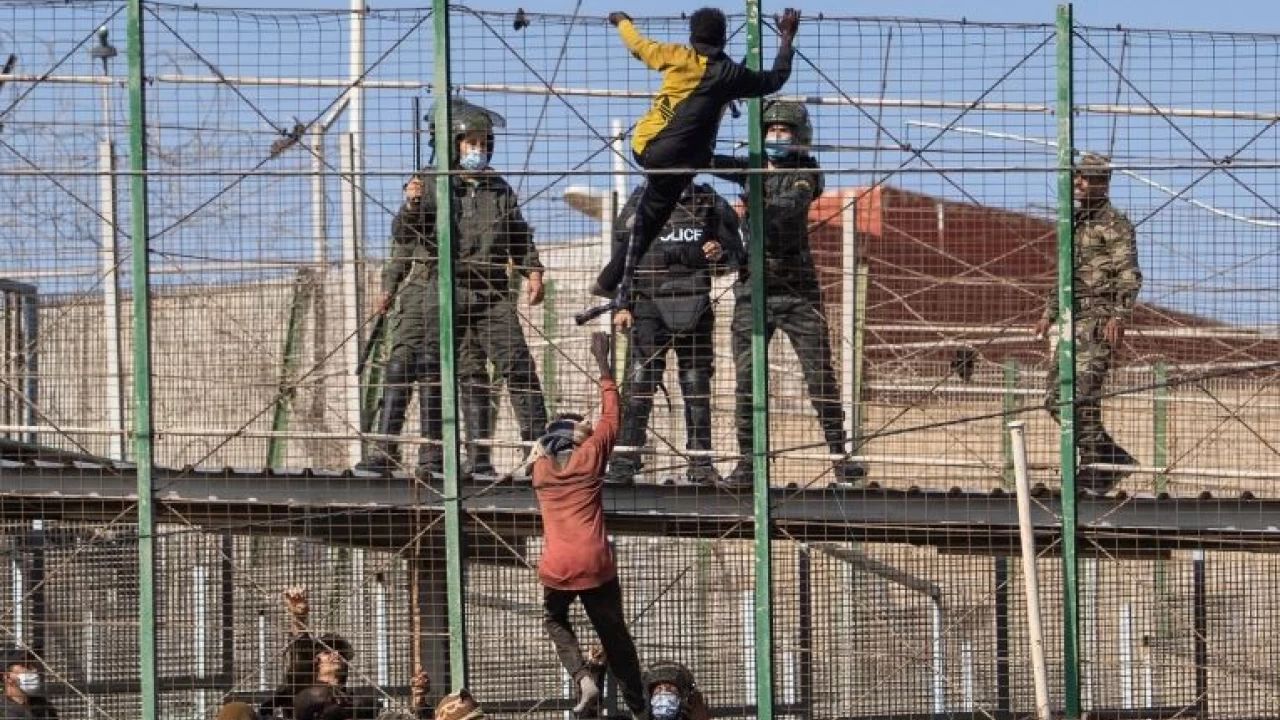 Moroccan authorities said that 27 migrants were killed and dozens of migrants and police officers were injured in a "stampede" of people trying to cross into the Spanish North African enclave of Melilla.
According to the Moroccan Association for Human Rights (AMDH), the death toll of migrants who died trying to cross from Morocco into the Spanish enclave of Melilla rose to 27 today (June 25).
On Friday, around 2,000 migrants—many from Sudan—tried to cross the militarized border fence.
At first, five people were reported dead, but later, Moroccan authorities raised the figure to 18.
"The victims of the tragedy in Melilla agonized for hours under the cruel gaze of those who were supposed to help them and did not do so," tweeted founder of Walking Borders Helena Maleno Garzon, who also confirmed the report of 27 dead.
Spanish officials said 49 Civil Guards sustained minor injuries while four police vehicles were damaged by rocks thrown by some migrants.
Videos from the Moroccan side of the border show what appear to be dead bodies and people with severe injuries strewn out on the ground without receiving medical attention.
Other images show hundreds of people, some with clear injuries, lying in a pile on the ground with their hands tied behind their backs.
Moroccan police used tear gas to disperse those trying to climb the border fence.
Following the horrific incident, several NGOs are calling for an immediate investigation into the treatment of migrants.
The incident at the border crossing was the first since Spain and Morocco boosted their bilateral cooperation after Madrid decided to support Rabat's position on the independence of Western Sahara.
Spanish Prime Minister Pedro Sanchez on Friday applauded the "extraordinary work of the Moroccan government in coordination with Spain to try to stop a violent assault, which was, in this case, well resolved."
Last year, Moroccan authorities stood passively by as thousands swam into the Spanish enclave of Ceuta amid a diplomatic spat over Spain treating the separatist leader of Western Sahara for coronavirus.
According to Spanish authorities, just 133 people managed to reach Spain during Friday's border crossing attempt.
Rigging, incidents of violence disrupts Sindh LG polls
Video of public rigging in Sindh local body elections went viral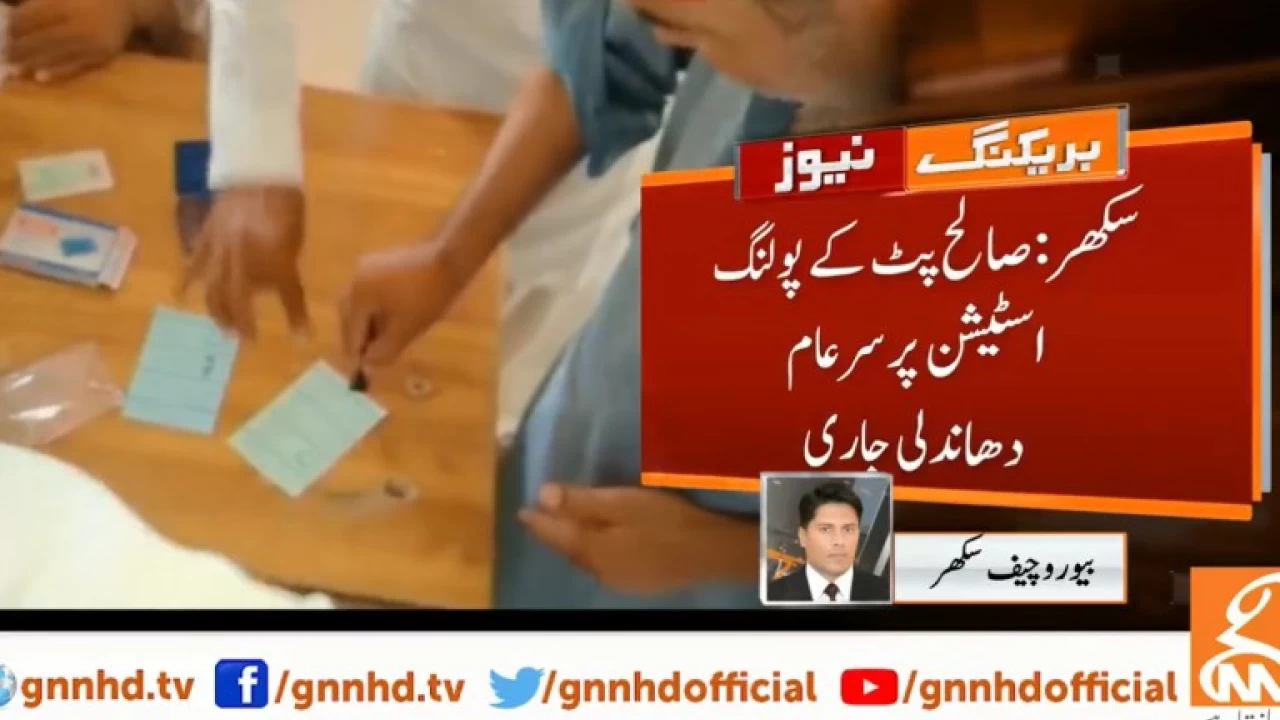 Sukkar: Incidents of rigging and violence are being reported during the Polling for the first phase of Local Government elections in fourteen districts of Sindh.
Polling for the first phase of local government elections in Sindh is underway which started at 8am and will continue till 5pm without any break in 14 districts of the province including Sukkur, Shaheed Benazirabad, Larkana, Mirpur Khas, Umarkot, Tharparkar, Sanghar, Naushehro Feroze, Kanbar-ShahdadKot, Shikarpur, Jacobabad, Kahmor, Ghoki and Khairpur.
However, as soon as the balloting started, reports of rigging as well as violence poured in.
A video of rigging during polls goes viral on socila media showing that more than one voter are stamping on their votes publically on the Returning Officer's table.
سکھر: صالح پٹ میں پولنگ اسٹیشن پر کھلے عام دھاندلی جاری @MediaCellPPP @AliHZaidiPTI @PTIofficial #GNN pic.twitter.com/lZIWwdjiZk

— GNN (@gnnhdofficial) June 26, 2022
On the other hand, violence in Sukkur, Kandhkot, Nawabshah, Ghotki and Mirpur Mathelo left dozens of people injured. At least one polling station in Kandhkot was attacked by dacoits.
Polling in Municipal Committee Ward 13 was suspended after a conflict resulted in the death of one person in Tando Adam.
The polling station was immediately shut down after the incident.
In Kandhkot, at least 20 people were reportedly injured as a fight broke out between the workers of rival political parties in ward 10 during the local bodies polls in Kandhkot on Sunday.
A large contingent of police and rangers rushed to the scene to restore the law and order.
A scuffle between PPP and JUI candidates also broke out in Sukkur that left two people injured including JUI general councilor candidate Ghulam Mustafa.
The incident was reported in Fareed Mehr polling station in Pano Aqil.
JUI candidate has alleged that the attack was 'unprovoked'.