Pakistani authorities release 20 Indian fishermen
According to the Foreign Office, released fishermen have been repatriated via Wagah Border to India
Karachi: As many 20 Indian fishermen were released from Karachi jail upon the completion of their jail term, the Foreign Office (FO) said in a statement.
The statement noted that the released fishermen have been repatriated via Wagah Border to India.
"Given the humanitarian nature of the prisoner's issue, Pakistan expects the government of India to reciprocate the gesture in the same spirit," it said.
As many as 620 Pakistani fishermen are currently jailed in Indian prisons.
Earlier in January, Pakistan released 20 Indian fishermen in a goodwill gesture from a Karachi prison after they were arrested for fishing illegally in Pakistani waters.
In November 2021, Pakistan released 20 Indian fishermen from Malir Jail in Karachi.
According to Landhi Jail's Superintendent, there were 588 Indian fishermen currently jailed in Pakistan with 42 of them being under trial prisoners while 516 being convicted of their crimes.
Textile millers urge govt to restore gas supply to industry, calculate $1 bln loss  
The APTMA claims closure of 300 units because of gas suspension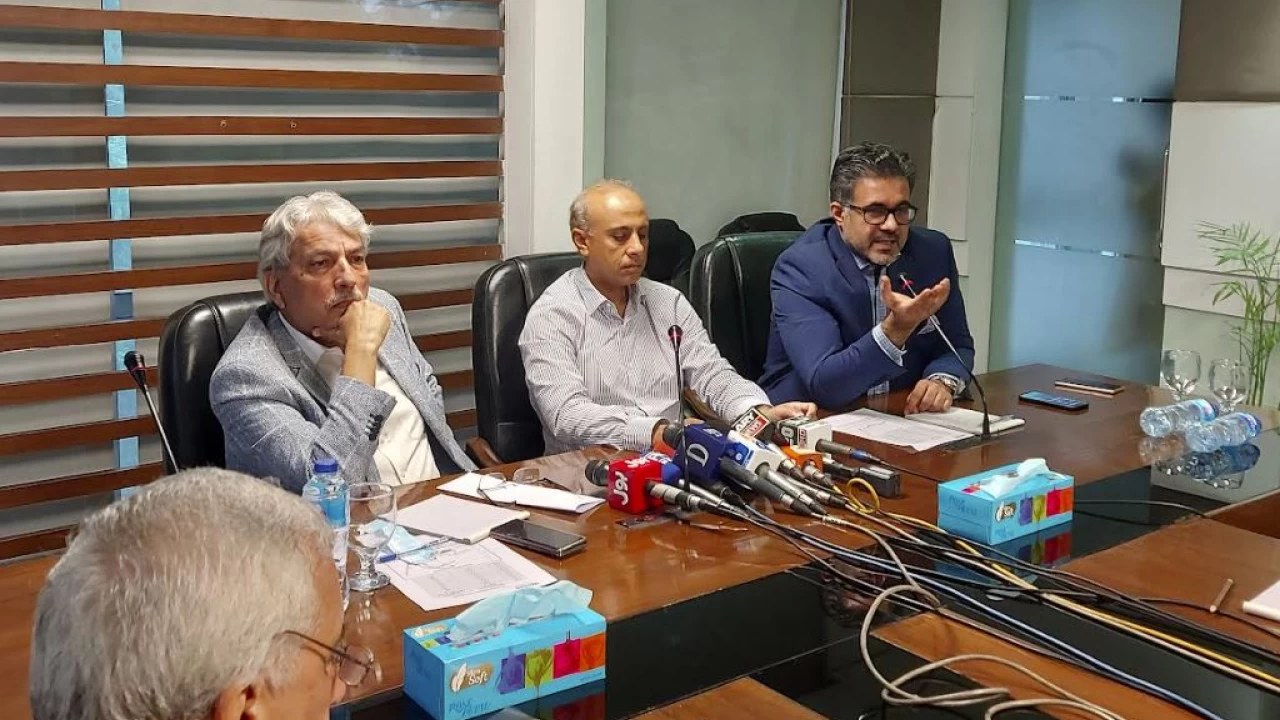 LAHORE: The All Pakistan Textile Mills Association (APTMA) Wednesday urged the federal government to restore gas supply to textile industry on an urgent basis as the industry had suffered a loss of almost $1 billion in exports due to non availability of gas and closure of more than 300 textile mills.
APTMA Chairman Abdul Rahim Nasir told a press conference at his office 26% upsurge in export of textiles during fiscal year 2021-22 was made possible only due to supply of energy at regionally competitive tariff.
He added that textile industry showed exemplary performance of uplifting textile exports from $ 12.5 Billion in 2020 to almost $ 20 Billion in 2022 registering 60% hike in exports.
Chairman APTMA North Mr Hamid Zaman, Senior Vice Chairman Kamran Arshad and Secretary General Mr Raza Baqir, Rahim Nasir were also present.
Nasir said exponential growth in textile sector has promoted investment of over $5 billion and establishment of 100 new textile units which when become operational would result in fetching additional export of more than $500 million per month or $6 billion per annum.
He pointed out that gas supply to industry has been suspended since June 30, 2022 which has almost halted production in the whole value added textile industry causing colossal loss to the economy.
He added large scale closure of mills has resulted in massive layoffs and unemployment spreading economic chaos.
The APTMA chief further said that it is inexplicable that the exporting sector, which was committed to uplift textile exports to $25 billion during 2022-23 and over $2 billion per month, is being denied energy / gas. He said that incessant supply of gas was imperative for textile industry to maintain momentum of export.
Speaking on the occasion, Chairman APTMA North Mr Hamid Zaman said the textile sector has repeatedly delivered its commitment to enhance exports and proven that they are a viable and long-term solution provider for economic stability of the country.
He observed that more than 50% of output will be lost this month with the very high risk of losing orders on a permanent basis and diversion of buyers from Pakistan to its competitors.
Zaman continued that currently textile industry was providing goods for the forthcoming Christmas and any delay in delivery schedule is fraught with risks of losing export markets for indefinite period with little chances for revival.
"If this momentum is lost due to energy supply and cost constraints, Pakistan will be forced to seek an additional $6 billion in loans from abroad, which under the circumstances may not even be possible," he stated.
Therefore, he said, under these circumstances, the gas supply to export oriented industry may be restored immediately.
Kamran Arshad, Senior Vice Chairman highlighting importance of textile sector in the mainstay of country's economy stated that textiles have 61% share in country's exports and 40% of manufacturing sector employment. He added that the fragile economy of the country cannot sustain consequences of closure of mills in the wake of non supply of gas.
Arshad stated that if the present opportunity of exports is lost due to non supply of gas, Pakistan would be forced to adopt heavy borrowing which is not at all feasible due to the current scenario.
He urged the government for adopting correct policy and restoration of gas without wastage of any further time.
Haleem Adil Sheikh in anti-corruption establishment's custody
Haleem Adil was taken into custody by police personnel in plain clothes from a hotel located on MM Alam road.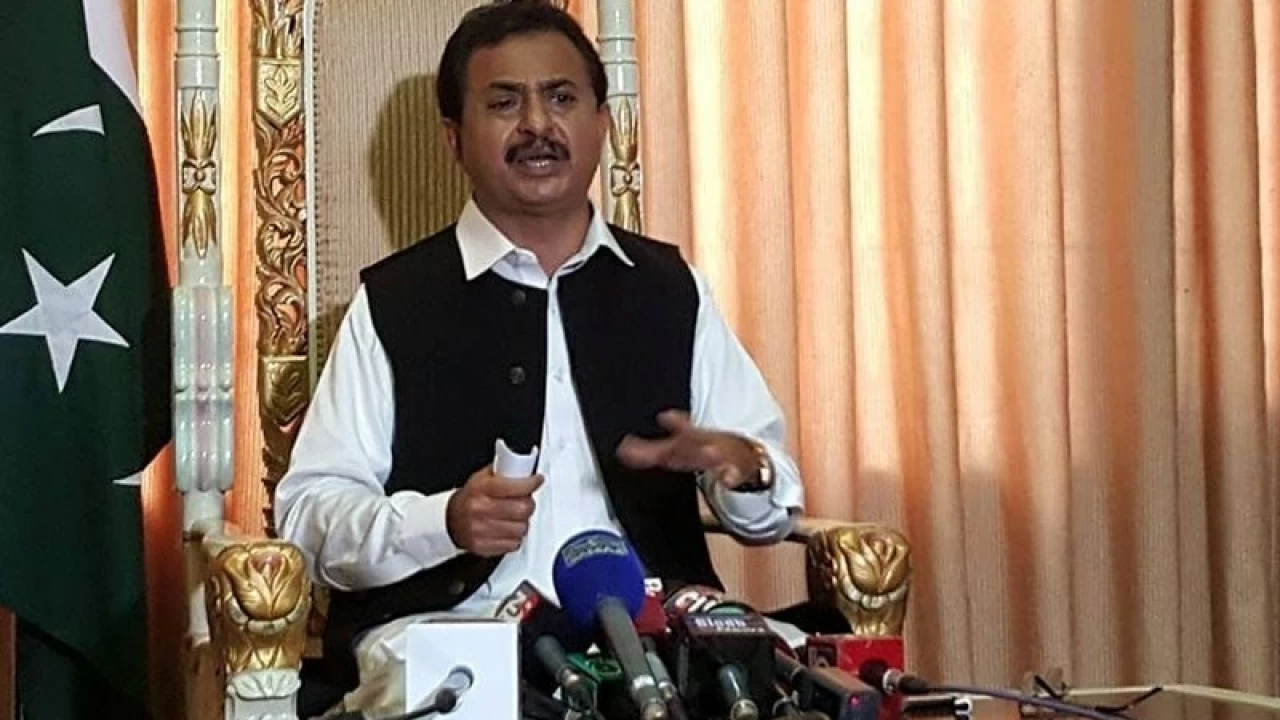 Lahore: The opposition leader in Sindh Assembly and Pakistan Tehreek-e-Insaf (PTI) leader Haleem Adil Sheikh has been taken into custody by Sindh Anti-Corruption Jamshoro with the help of Punjab Police from Lahore.
According to details, the Anti-corruption Establishment and Sindh Information Minister Sharjeel Inam Memon confirmed arresting Haleem Adil Sheikh.
As per officials, a case had been lodged against the PTI leader in Jamshoro on behalf of the district's circle officer Zeeshan Haider Memon for forging documents of 62 acres of land of Bola Khan police station.
Sources privy to the matter said that PTI leader fraudulently transferred government property on another person's name and later to his name.
Haleem Adil was taken into custody by police personnel in plain clothes from a hotel located on MM Alam Road, Lahore and taken to an unknown location.
Subsequently, Haleem's personnel secretary filed a petition in the Lahore High Court (LHC) through advocate Amir Saeed Rawn.
The petition maintained that no information was provided by the police regarding why and under what charges Haleem was taken into custody and the opposition leader had not been brought before any court of law.
Monsoon rains claim 77 lives in country: Sherry Rehman
"Pakistan has become the sixth most affected country due to climate change"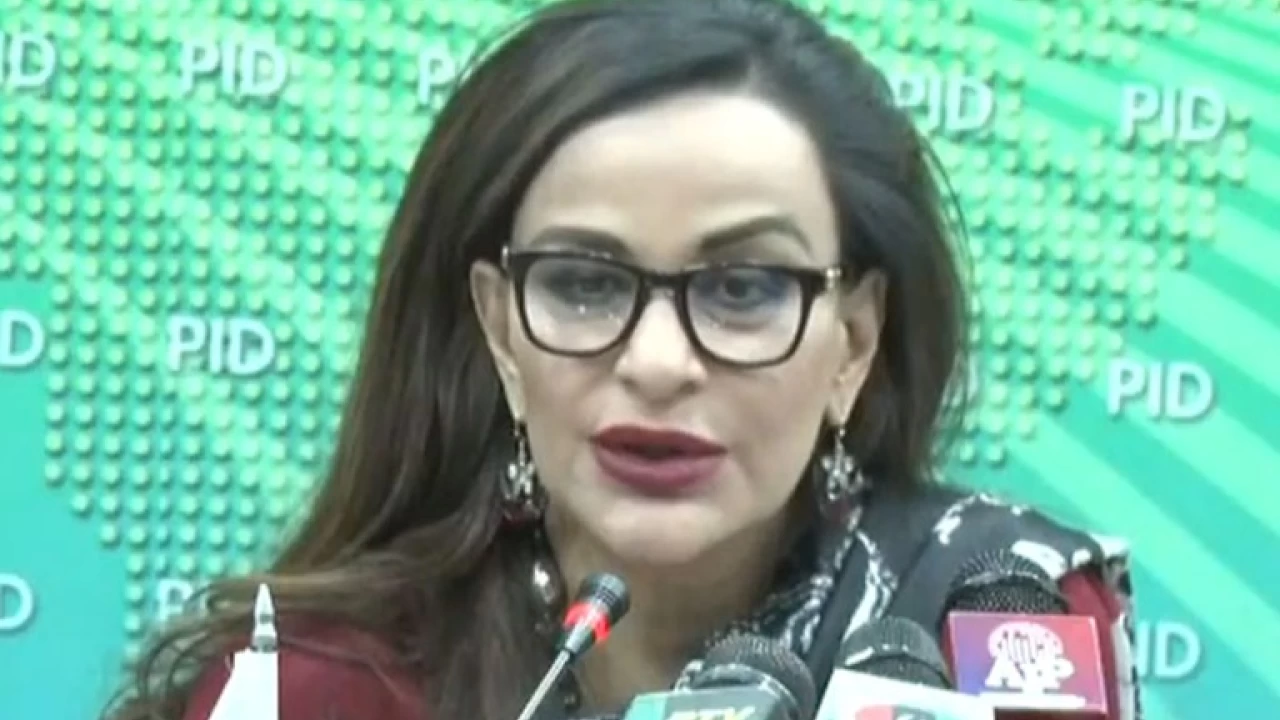 Islamabad: Federal Minister for Climate Change Senator Sherry Rehman on Wednesday said the country had received 87% above normal rainfall during the prevailing monsoon season whereas the death toll due to heavy rains had surged to 77 since June 14.
Addressing a news conference in Islamabad on Wednesday, she said this indeed is a national tragedy. She said the most number of thirty-nine deaths have been reported in Balochistan.
Sherry Rehman said that the monsoon and pre-monsoon events were going on alongwith continuous environmental incidents taking place across the country.
"Pakistan has become the sixth most affected country due to climate change whereas the Prime Minister also directed to focus climate change events. Media is also requested to sensitise masses on precautionary measures during the monsoon disasters," she said.
The pre-monsoon started in June that received more precipitation and there were 16 glacial lake outburst flood (GLOF) events recorded this season due to extreme heatwave which were previously only 5-6 events on average, the minister said.
She added that the casualty count had jumped up from 68 in the morning to 77 in the afternoon from June 14 till date after the onset of monsoon season.
The Minister for Climate Change said National Disaster Management Authority has prepared national monsoon contingency plan. She said the provinces, districts and the people have to stay alert to reduce causalities as a result of monsoon rains.
She also commended the efforts of provincial disaster management authorities (PDMAs) and NDMA saying, "PDMAs and NDMA did a great job in ensuring monsoon preparedness."