EVs giant Tesla sued by ex-employees over 'mass layoff'
According to the suit, more than 500 employees were terminated at the Nevada factory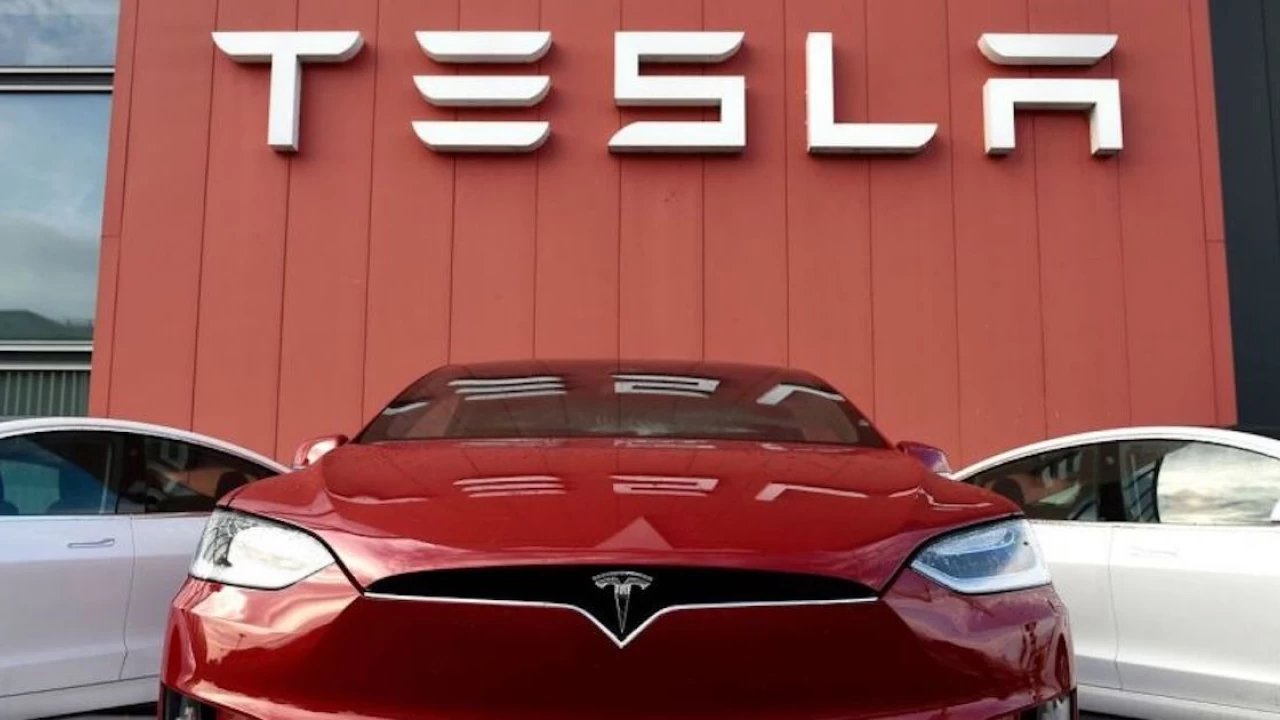 Former Tesla Inc employees have filed a lawsuit against the US electric car company alleging its decision to carry out a "mass layoff" violated federal law as the company did not provide advance notice of the job cuts.
The lawsuit was filed late Sunday in Texas by two workers who said they were terminated from Tesla's gigafactory plant in Sparks, Nevada, in June.
According to the suit, more than 500 employees were terminated at the Nevada factory.
The workers allege the company failed to adhere to federal laws on mass layoffs that require a 60-day notification period under the Worker Adjustment and Retraining Notification Act, according to the lawsuit.
They are seeking class action status for all former Tesla employees throughout the United States who were laid off in May or June without advance notice.
"Tesla has simply notified the employees that their terminations would be effective immediately," the complaint said.
Tesla, which has not commented on numbers of layoffs, did not immediately respond to requests for comment about the lawsuit.
Tesla CEO Elon Musk, the world's richest person, said earlier this month he had a "super bad feeling" about the economy and that Tesla needed to cut staff by about 10%, according to an email seen by Reuters.
More than 20 people identifying themselves as Tesla employees said they were laid off, let go or had positions terminated this month, according to online postings and interviews with Reuters. read more
The action filed by John Lynch and Daxton Hartsfield, who were fired on June 10 and June 15 respectively, seeks pay and benefits for the 60-day notification period.
"It's pretty shocking that Tesla would just blatantly violate federal labor law by laying off so many workers without providing the required notice," Shannon Liss-Riordan, an attorney representing the workers told Reuters.
She said Tesla is offering some employees only one week of severance, adding that she is preparing an emergency motion with a court to try to block Tesla from trying to get releases from employees in exchange for just one week of severance.
Musk played down the lawsuit as "trivial".
"Let's not read too much into a pre-emptive lawsuit that has no standing," he said at the Qatar Economic Forum organised by Bloomberg.
"It seems like anything related to Tesla gets a lot of clicks, whether it is trivial or significant. I would put that lawsuit you're referring to in the trivial category."
The suit was filed in the U.S. District Court, Western District of Texas.
SOURCE: REUTERS
There's need to prioritize inflation fight over growth: global central bank chiefs
ECB President Christine Lagarde says the low inflation of the pre-pandemic era would not return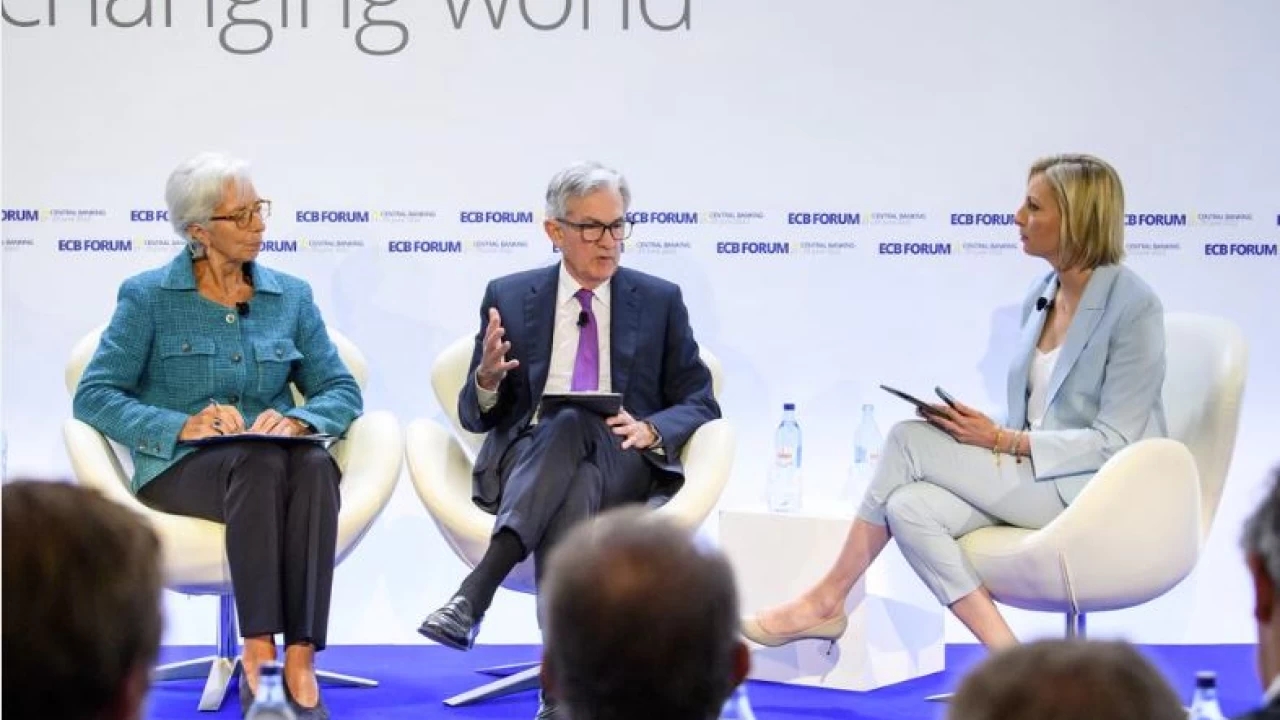 Bringing down high inflation around the world will be painful and could even crash growth but must be done quickly to prevent rapid price growth from becoming entrenched, the world's top central bank chiefs said on Wednesday.
Inflation is breaking multi-decade highs around the world as soaring energy prices, post-pandemic supply chain bottlenecks and in some cases red-hot labour markets are pushing up the cost of everything, and threatening to set off a hard-to-break wage-price spiral.
"The process is highly likely to involve some pain but the worst pain would be from failing to address this high inflation and allowing it to become persistent," U.S. Federal Reserve Chair Jerome Powell said at the European Central Bank's annual conference in Sintra, Portugal.
Echoing Powell's words, ECB President Christine Lagarde said the low inflation of the pre-pandemic era would not return and that the ECB, which has persistently underestimated price growth, had to act now because price growth was likely to remain above the 2% target for years to come.
RISKS
Engineering policy tightening to avoid a recession in the United States is certainly possible, Powell said, adding that the pathway was narrow and there were no guarantees of success.
"Is there a risk that we would go too far? Certainly there's a risk, but I wouldn't agree that it's the biggest risk to the economy," he said. "The bigger mistake to make, let's put it that way, would be to fail to restore price stability."
Augustin Carstens, the General Manager at the Bank for International Settlements, an umbrella group of central banks, said policymakers had taken the first step in recognising they had a problem. Now their job was to tighten policy, as risks were mounting.
"They should try to... prevent the full transition from a low inflation environment to a high inflation environment where this high inflation gets entrenched," Carstens told the ECB gathering. "You need to prevent this vicious cycle from kicking in."
The ECB has already flagged rate hikes in both July and September while the Fed increased rates by 0.75 percentage points in June and may opt for a similar move in July.
The Bank of England raised rates by 25 basis points to 1.25% this month - its fifth successive move -and said it would act "more forcefully" in the future if it saw a greater persistence of inflation.
"There will be circumstances in which we will have to do more," BoE Governor Andrew Bailey told the conference. "We're not there yet in terms of the next meeting. We're still a month away, but that's on the table."
"But you shouldn't assume it's the only thing on the table," he said, referring to another 25 basis point hike.
However, Bailey also warned that the British economy was now clearly at a turning point and starting to slow.
SOURCE: REUTERS
LHC to announce verdict on pleas against Hamza's election as CM Punjab
LHC will announce the reserved verdict at 12:30pm on Thursday.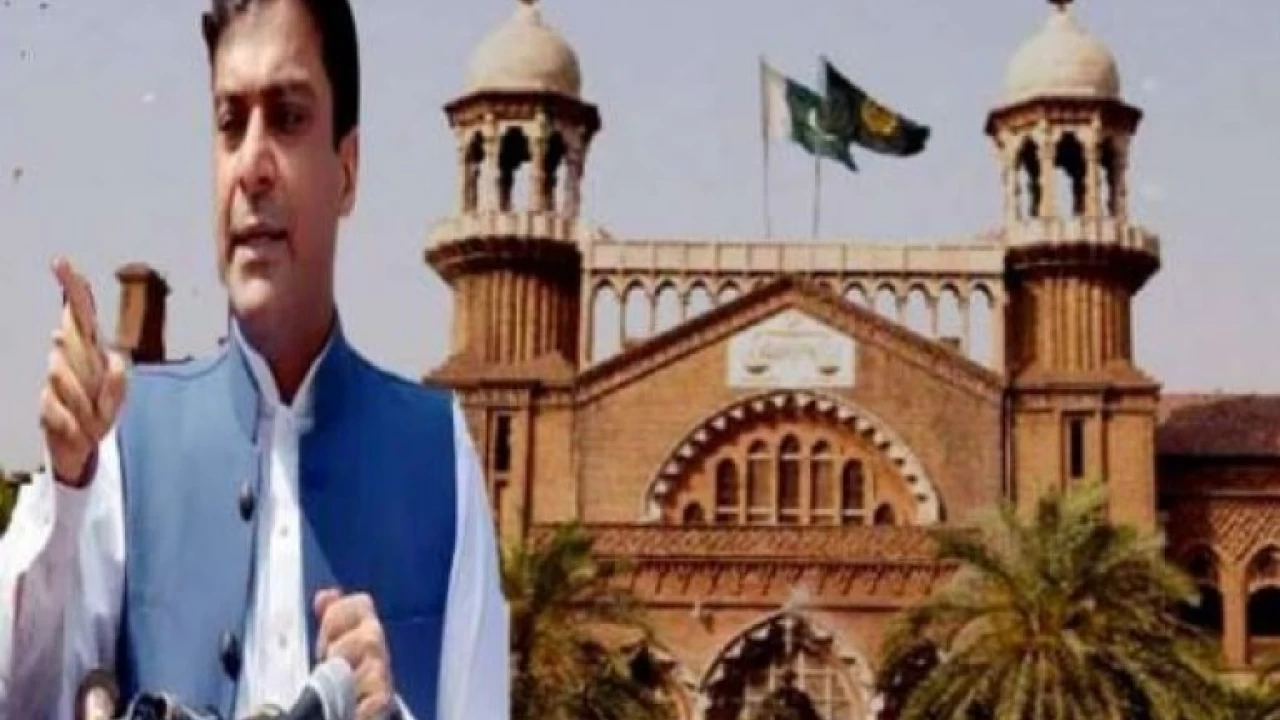 Lahore: The Lahore High Court (LHC) will announce the reserved verdict on pleas against the election of Hamza Shahbaz as Chief Minister of Punjab.
According to details, a five-member larger bench headed by Justice Sadaqat Ali Khan resumed hearing the pleas today.
During the hearing, the bench sought arguments from Hamza's lawyer that whether the Supreme Court's verdict on the presidential reference related to defecting lawmakers applies to past events.
Hamza's counsel maintained that the ruling doesn't apply to past events unless the apex court itself says so.
Later, the court reserved the verdict and will announce it tomorrow at 12:30 pm.
In a previous hearing, the high court had hinted at holding fresh election for the post of Punjab's chief minister under April 16 circumstances, when incumbent Hamza Shahbaz was elected in a poll on a court order.
Eidul Adha on July 10 as Zil Hajj moon not sighted in Pakistan
Central Ruet-e-Hilal Committee Chairman Maulana Syed Abdul Khabir Azad announced the decision following a meeting of the committee
The Central Ruet-e-Hilal Committee announced Wednesday that the Zil-Hajj moon has not been sighted in Pakistan, adding that Eid ul Adha in Pakistan will be observed on July 10 (Sunday).
Chairman Maulana Syed Abdul Khabir Azad announced the decision following a meeting of the committee, held in Karachi after Maghrib prayers to sight the crescent moon.
The first day of Zil hajj would fall on July 1 (Friday), he added.
In the meeting, it was formally announced by the committee that the moon of Zul-Hijjah has not been seen anywhere in the country, therefore Eid-ul-Adha will be on Sunday, July 10.
Earlier, the Lahore Zonal Committee had also announced that the moon of Dhi Al-Hajj has not been seen. Eid-ul-Adha will be on Sunday, July 10, however, the final announcement in this regard was to be made by the Central Route Hilal Committee.