Pakistan, China to enhance collaboration in diverse fields
Pakistan and China have agreed to enhance collaboration in the areas of de-desertification, biodiversity conservation, and pest control.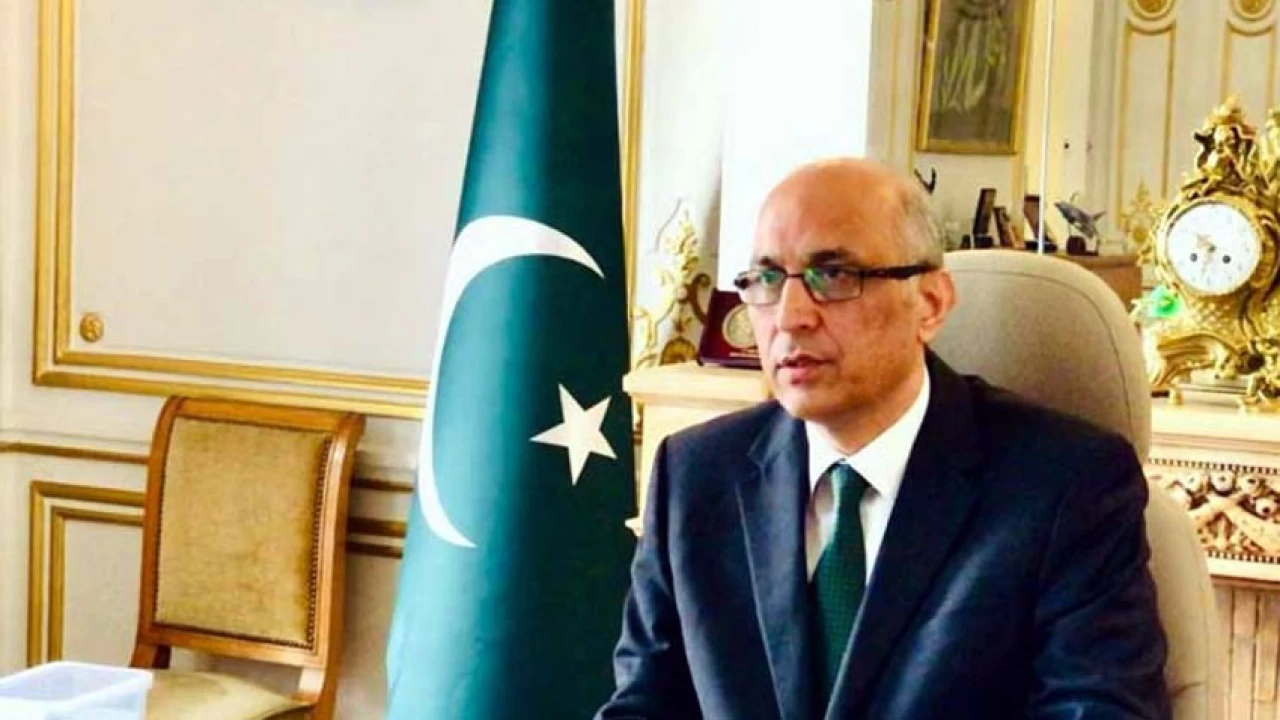 Islamabad: Pakistan and China have agreed to enhance collaboration in the areas of de-desertification, biodiversity conservation, and pest control.
The understanding was reached at a meeting between Pakistan Ambassador to China Moin-ul-Haque and Secretary-General of China Biodiversity Conservation and Green Development Foundation Dr. Zhou Jinfeng in Beijing.
Acknowledging Pakistan's strong credentials in agriculture and the need for climate action, Dr. Zhou listed areas of potential collaboration.
The Ambassador underlined the increasing importance attached by the government of Pakistan to environmental protection and combating climate change.
45 people die in flash flooding in Balochistan: PDMA
The Meteorological Department has forecast more rain in Quetta.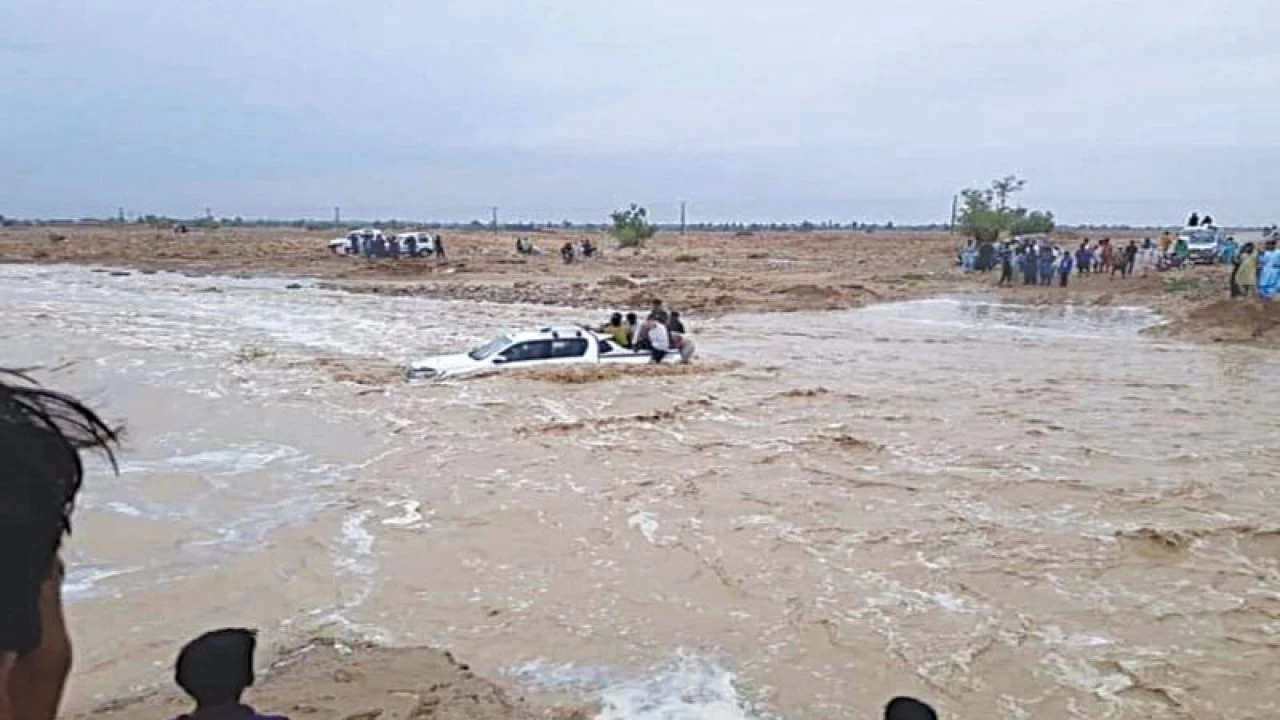 Quetta: PDMA has issued a report on Thursday that states that 45 people lost their lives in different incidents as torrential rains caused destruction in different parts of Balochistan including Quetta.
Deaths occurred in Bolan, Quetta, Zhob, Duki, Khuzdar, Kohlu, Kech, Mastung, Harnai, Qila Saifullah, and Sibi. An emergency has been declared in Quetta.
As per PDMA, 47 people got injured in different rain-related incidents. Collectively, at least 241 houses are destroyed in the province.
Meanwhile, the Meteorological Department has forecast more rain in Quetta.
On the other hand, workers of FWO are removing debris from Jeglote-Skardu road at Mehdiabad and Astsk Nalla which was damaged by flash floods and landsliding on Wednesday.
Rescue and relief activities are going on in Sher Qailla, Ghizer where a high flash flood-affected adjacent village last night.
Teams of district administration preparing losses assessment report to provide relief to affectees.
Chief Minister Muhammad Khalid Khursheed directed the home department to set up a control room to monitor the flood situation.
He also directed to rescue famous mountaineer Sheroz Kashif and his companion from Nanga Parbat.
UK PM Johnson refuses to quit despite fresh wave of resignations
At least 38 ministers and aides have quit his government in the last 24 hours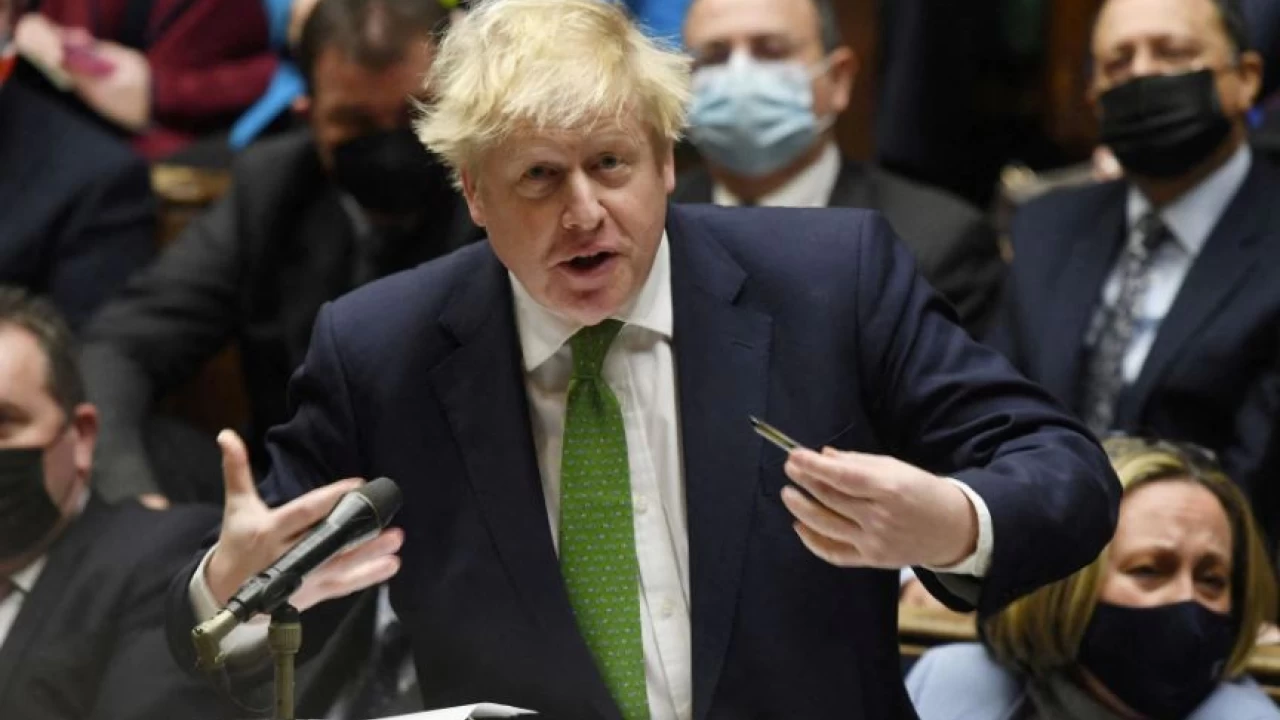 UK Prime Minister Boris Johnson on Wednesday vowed to remain in 10 Downing Street despite growing calls for him to resign and at least 38 ministers and aides quitting his government in the last 24 hours.
Johnson reportedly said that he is remaining "absolutely defiant" and "does not intend to resign," according to Sky News, despite some of his most loyal ministers telling him to step down on Wednesday evening.
Interior Secretary Priti Patel is said to be the latest in a growing list of close allies of Johnson that has called on the prime minister to step down.
Speaking earlier in the House of Commons, Johnson said he secured a "colossal mandate" from the British electorate in 2019 and vowed to "keep going."
The political saga in Britain gathered pace on Tuesday night after the shock resignations of two of his most high-profile ministers. British Finance Minister Rishi Sunak resigned Tuesday evening, saying the government should be run "properly, competently and seriously." Health Secretary Sajid Javid, likewise, resigned in protest against Johnson's leadership, which has been beset by controversy and scandal in recent months.
Several ministers have defended Johnson, however, expressing their loyalty to him. Top figures staying in the Cabinet include Deputy Prime Minister Dominic Raab and Foreign Secretary Liz Truss.
Odds of a snap election
For now at least, the loyalty of a few top ministers diminishes the immediate prospect of a snap election in Britain. For that to happen, Johnson would have to resign or face another confidence vote.
As he faced such a vote only last month, a new challenge would require a rule change to allow another vote within the next 12 months. Reports on Wednesday suggested that that rule change could come as earlier as next week.

"Current party rules stipulate that Johnson cannot face another no-confidence vote until next summer. But the main risk now is either that those rules will be changed to force another vote, or Johnson is pressured to voluntarily step down," Allan Monks, an economist at JPMorgan, said in a note Tuesday night.
"Events could move very quickly, with a Conservative leadership contest potentially putting in place a new Prime Minister in the next couple of months or so – ahead of the party's annual conference in early October."
Market response
Sterling was trading at a two-year low against the dollar on Wednesday as the U.K.'s political instability played out. How markets react in the next few days will be closely watched.
"There's paralysis and there's so much uncertainty over how it will exactly play out," Ben Emons, managing director of global macro strategy at Medley Global Advisors, told CNBC on Wednesday.

"The way the markets responded, somewhat negatively as sterling and U.K. [government bond] yields fell, but then they recovered and I think that does indicate that as much as there's uncertainty surrounding the Cabinet and Johnson's position, it has not fallen apart, he does still have support," he said.
"We're not going to see any snap election, they have to elect a new leader for that to happen, so I think the markets take some comfort in [the fact that] we're going to enter a period of some uncertainty but that uncertainty reflects the status quo, nothing will change in the economy or with policy," he told CNBC's "Squawk Box Europe."
String of scandals
The latest political upheaval to hit the U.K. comes after a series of controversies, ranging from the "partygate" scandal with Johnson and multiple other government officials who were found to have broken Covid pandemic lockdown rules, to sleaze allegations — the latest of which involves Chris Pincher, the Conservative Party's former deputy chief whip, responsible for maintaining party discipline.
Pincher resigned and was suspended as a Conservative Party MP last week, following accusations that he drunkenly groped two men at a private members' club. It has since emerged that Johnson appointed him to the role despite knowing of previous misconduct allegations against him.
Johnson apologized for appointing Pincher as deputy chief whip, but it was too little, too late with the high-profile resignations coming just minutes after.

Johnson has survived a number of challenges to his leadership in recent months, as well as calls for him to resign, particularly following a bruising confidence vote and the Conservative Party's loss of two key by-elections in the last month as the British public's faith in its leader wears thin.
A snap YouGov poll conducted Tuesday found that 69% of Britons surveyed want Johnson to resign. The poll of 3,009 adults found that only 18% want him to stay on.
Among the Conservative voters polled, 54% said they want to see Johnson go, while 33% want him to stay on, showing that Johnson has become an unpopular figure for many voters initially attracted to his leadership in 2019, when he won a massive 80-seat majority on his election bid to "get Brexit done."
Britain's opposition Labour Party leader, Keir Starmer, tweeted Tuesday that "the Tory party is corrupted and changing one man won't fix that. Only a real change of government can give Britain the fresh start it needs."
SOURCE: CNBC
PM inaugurates Blue Line, Green Line Metro Bus Services in Islamabad
The Prime Minister also laid foundation stone of the building of Metro Bus Operation Command and Control Centre.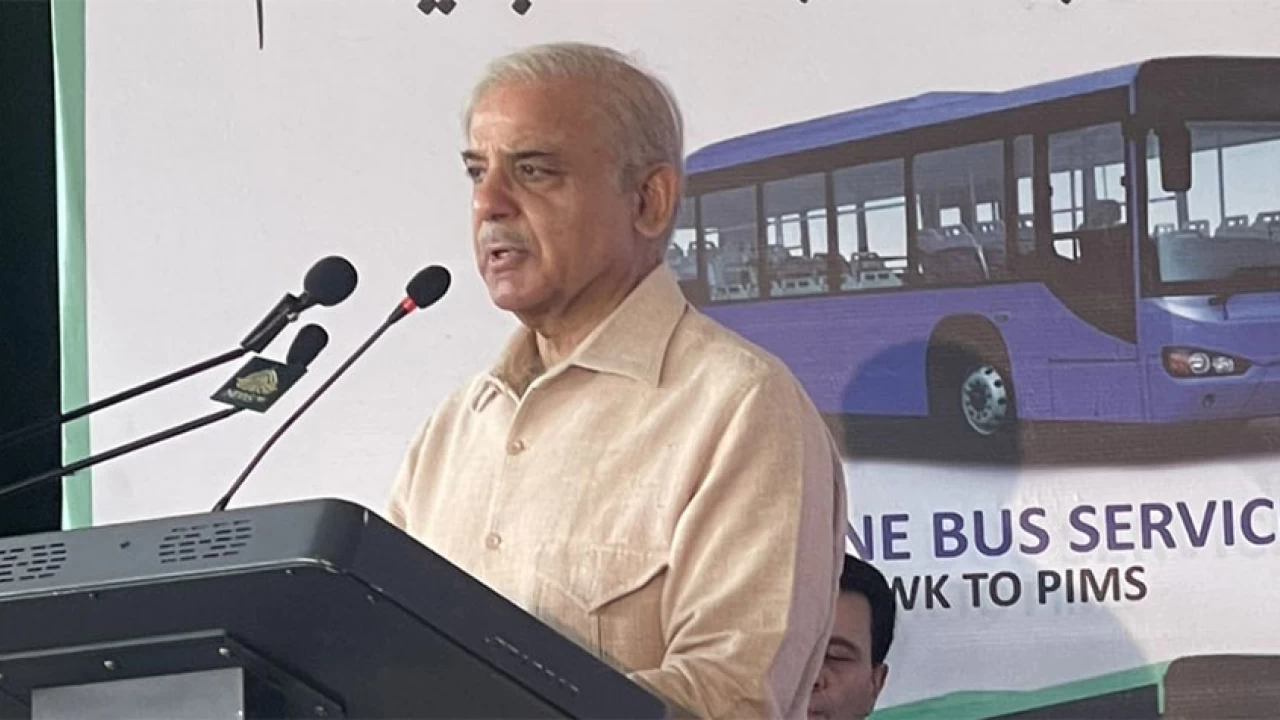 Islamabad: Prime Minister Muhammad Shehbaz Sharif inaugurated Blue Line and Green Line Metro Bus Service routes in Islamabad on Thursday.
Addressing the inaugural ceremony, the Prime Minister said that provision of a regular, clean and punctual bus service is a major step of the incumbent government.
He said that launching of Green Line and Blue Line Metro Bus Services particularly in prevailing economic situation of the country is appreciable and important step of the government.
Shehbaz Sharif directed the concerned authorities to complete all the related facilities of the project including the passenger stations on these routes at the earliest.
The Prime Minister also laid foundation stone of the building of Metro Bus Operation Command and Control Centre.
The Green Line Metro Bus Service will run between Bhara Kahu area to PIMS Hospital Islamabad. The 15.5 kilometres long route will have eight stations.
On this occasion, the Prime Minister announced free-travel for one month in these two Metro Bus Services.
The Blue Line Metro Bus Service will run between Koral Chowk to PIMS Hospital Islamabad. The 20 kilometres long route will have 13 stations.
Interior Minister Rana Sanaullah also addressed the ceremony while Chairman Capital Development Authority Amir Ali Ahmad briefed the participants about salient features of the projects.