World Drug Day being observed today
This year's theme was to curb the spread of misinformation on the topic and to encourage the exchange of facts related to drugs.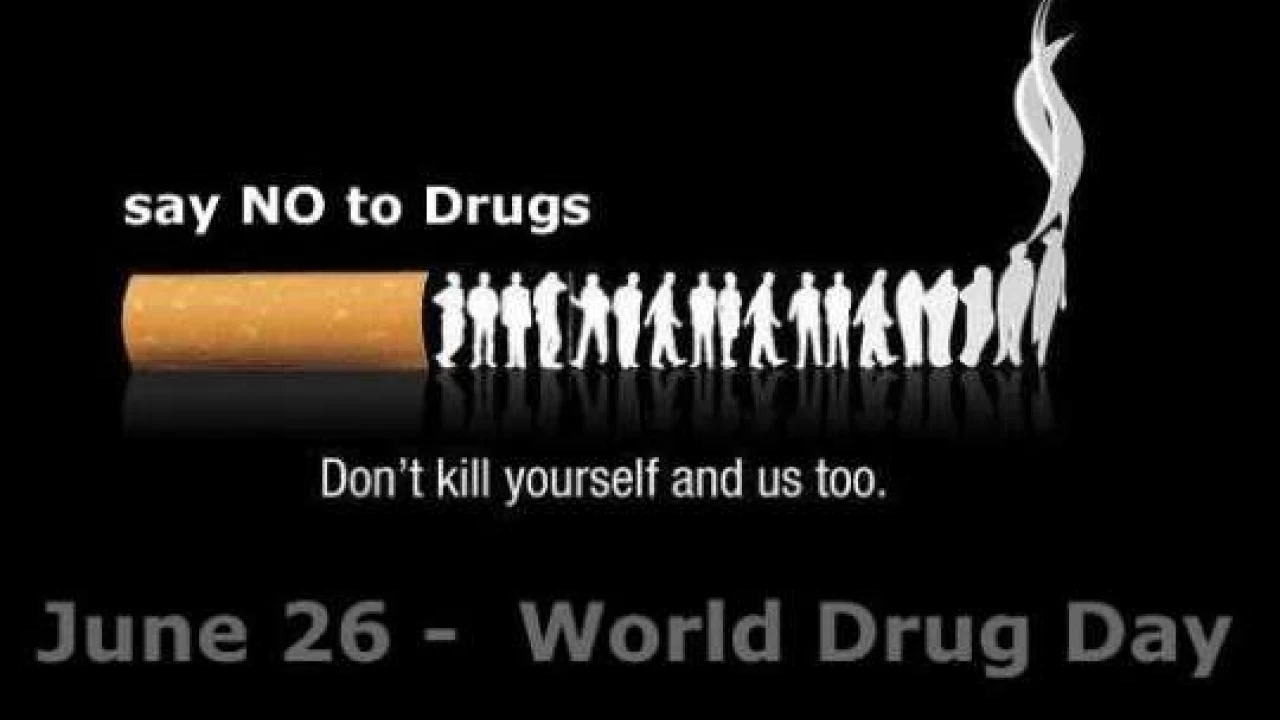 Islamabad: The International Day Against Drug Abuse and Illicit Trafficking or World Drug Day was marked on June 26 every year around the globe with an aim to strengthen action and cooperation in achieving the goal of a world free of drug abuse.
As in other parts of the globe like every year, World Drug Day would also be marked in Pakistan on Sunday to raise awareness of the major problem that illicit drugs represent to society.
This day was supported by individuals, communities and various organizations all over the world. The aim of celebrating World Drug Day was to highlight the harmful effects of drugs.
The focus this year was to curb the spread of misinformation on the topic and to encourage the exchange of facts related to drugs.
Drug trafficking was a growing crime in Pakistan and police and the Ministry of Narcotics and anti-narcotics forces were cracking down on it on a daily basis.
Various events like motor car and bike rallies, drug awareness stage dramas and drug awareness walks, banners, steamers, panaflexes at Airports, Railway Stations, Bus Addas, Roads, Chowks, Traffic Signals and other important public places were being held all over the country, to mark the day.
He said in addition to these awareness activities, ANF also arranged display of banners, steamers, panaflexes at Airports, Railway Stations, Bus Addas, Roads, Chowks, Traffic Signals and other important public places.
Further, Awareness Video messages have also been played on LEDs installed at Airports, Railway Stations, important chowks, Bus Addas, Shopping Malls and other prominent places throughout the country.
Similarly, the Ministry of Narcotics Control and United Nations Office on Drugs and Crime (UNODC) Pakistan has also organized walk and cycling rally to commemorate the World Drug Day on Sunday here at Gulshan e Fatima Park, Margalla Road.
The event would be attended by Dr Jeremy Milsom Country Representative UNODC and DG Anti Narcotics Force (ANF).
The event would be attended by counterparts, senior government officials, the international community, students from schools, colleges, civil society and the general public.
Death toll in Hyderabad gas leakage climbs to five
The injured were under treatment at a hospital in Karachi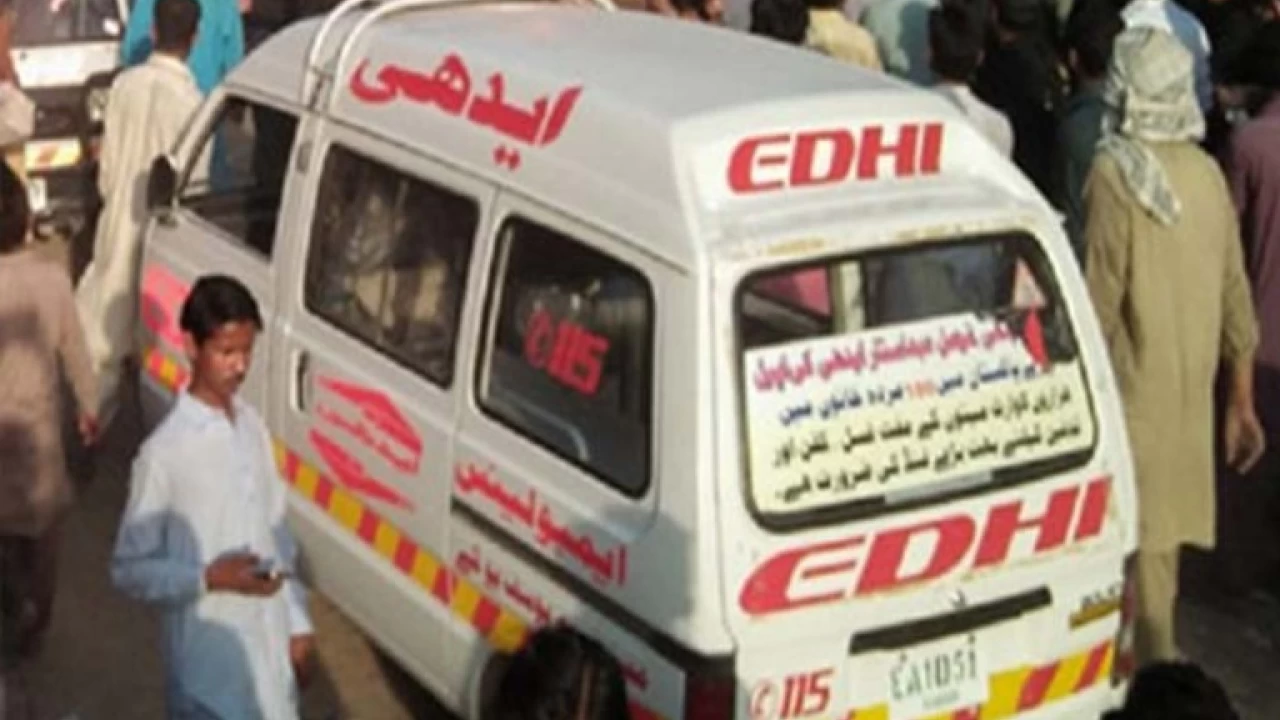 Hyderabad: The death toll from a gas leakage blast at Hyderabad's Pathan Colony a few days ago climbed to 5 on Thursday.
According to the details, the incident took place a few days ago women forgot to turn off the gas at night and in the morning an explosion occurred when the stove was lit in the kitchen.
The injured were under treatment at a hospital in Karachi.
Those who lost their lives in the incident were 65-year-old Ratan, 60-year-old Sawatri, their young daughter, and another person.
Rain with wind and thundershower expected in most parts of country
Heavy falls are likely at scattered places in Khyber Pakhtunkhwa, Upper Punjab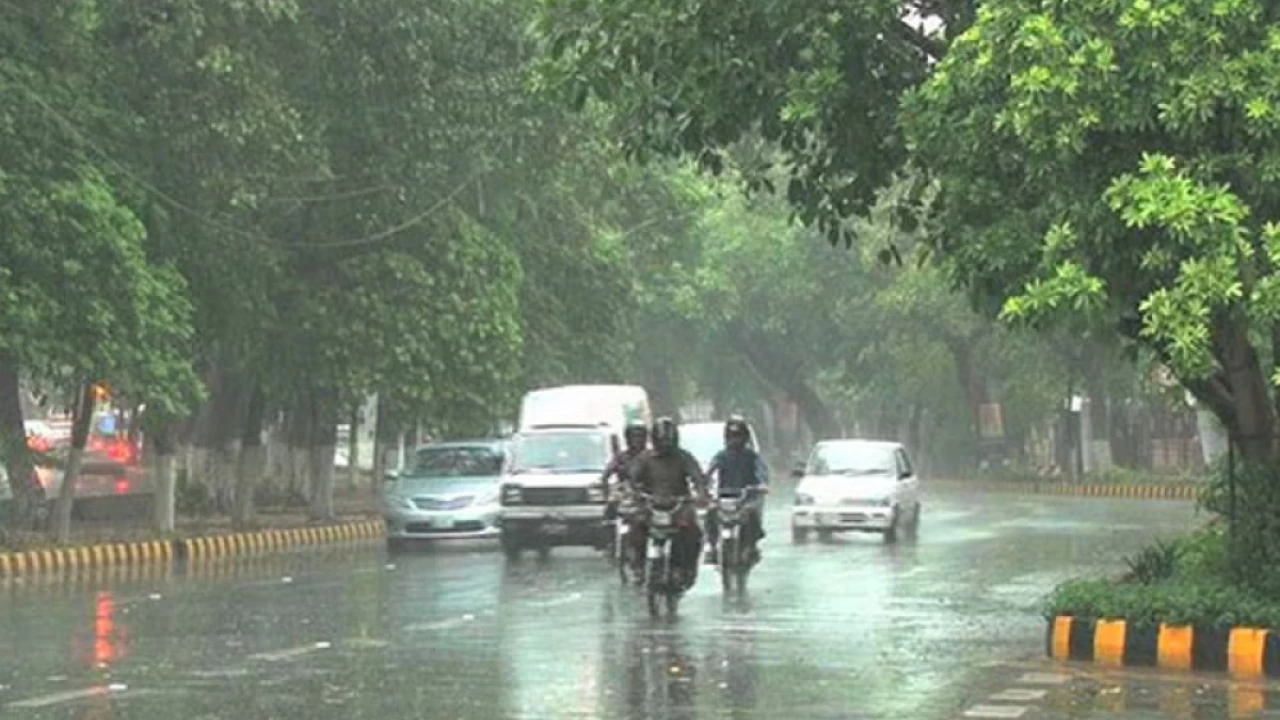 Islamabad: Rain with wind and thundershower is expected in Khyber Pakhtunkhwa Kashmir, Punjab, Sindh, northeast south Balochistan and Gilgit-Baltistan.
However, heavy falls are likely at scattered places in Khyber Pakhtunkhwa, Upper Punjab and Kashmir, while at isolated places in south Balochistan during the period.
Temperature of some major cities recorded on Thursday morning:
Islamabad and Karachi twenty-eight degree centigrade, Lahore twenty-nine, Peshwar thirty, Quetta and Muzafarabad twenty-five, Gilgit twenty-one and Murree eighteen degree centigrade.
According to Met Office forecast for Indian Illegally Occupied Jammu and Kashmir, partly cloudy weather with chances of rain-wind-thundershower is expected in Srinagar, Jammu, Leh, Pulwama, Anantnag, Shopian and Baramulla.
Temperature recorded this morning:
Srinagar, Anantnag and Baramulla twenty- one degree centigrade, Leh fifteen, Pulwama twenty and Shopian twenty-two degrees centigrade.
Real Madrid defeat Eintracht Frankfurt to win fifth UEFA Super Cup
"It wasn't an easy game"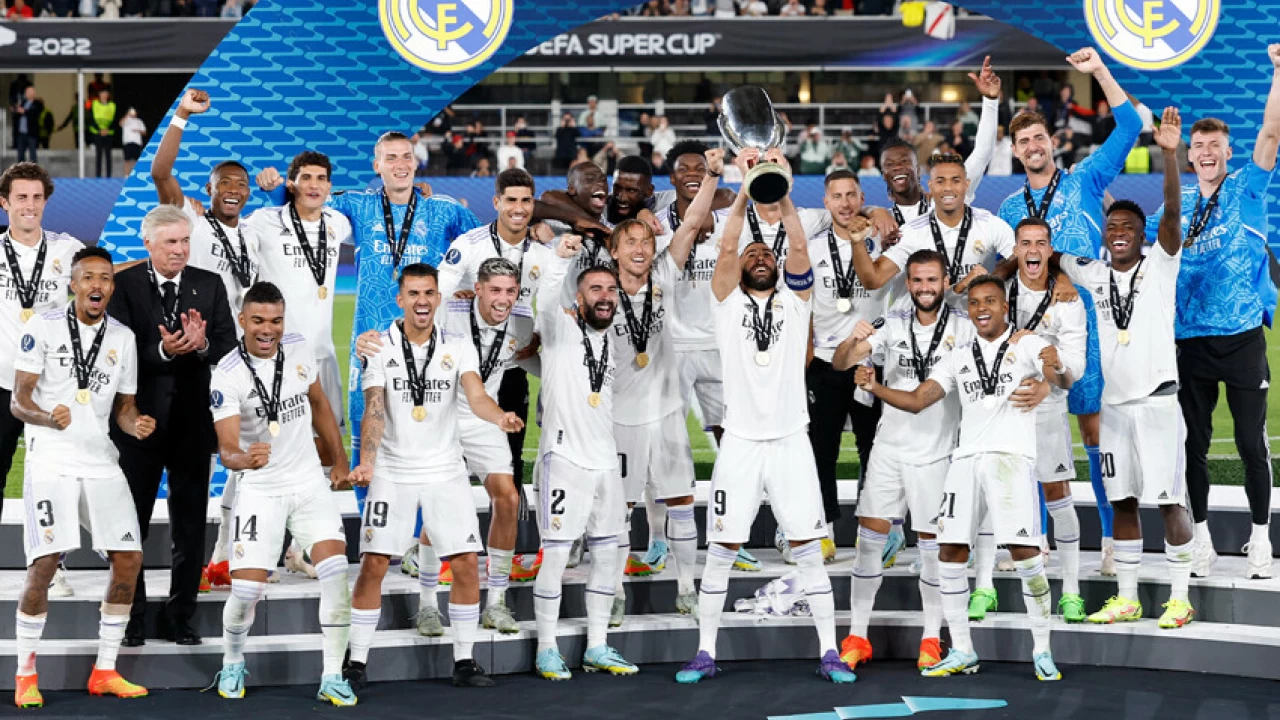 Helsinki: Goals from David Alaba and Karim Benzema gave Real Madrid a 2-0 victory over Eintracht Frankfurt and a fifth UEFA Super Cup on Wednesday.
While Frankfurt were dangerous, particularly in the first half, Madrid's experience and individual quality saw them through, as it did so often in their victorious 2021-22 Champions League campaign.
"It wasn't an easy game, they were entrenched in their own half, but we managed to score and we controlled it well afterwards," Real Madrid manager Carlo Ancelotti told Movistar TV.
"At the start of the season, you can't expect the team to be already at 100 percent, but we won and we have started the season well. I believe it can help us achieve better results and winning helps motivate the players."
It was a particularly memorable evening for veteran French striker Benzema whose goal took him to 324 for the Spanish side, one more than Raul.
Only Cristiano Ronaldo, who scored 450, has more Real goals than Benzema.
"Now he's in line for the Ballon d'Or. Is there any doubt? For me, no," added Ancelotti.
Frankfurt had the best of the early stages, with Madrid keeper Thibaut Courtois forced into a stunning anticipation save when one-on-one with Daichi Kamada in the 14th minute.
Madrid almost got their first, when Benzema released Vinicius to curl past Kevin Trapp in the penalty box, only for Tuta to clear the ball off the line.
With Madrid dominating possession, Frankfurt mounted several counter-attacks until Madrid launched a counter of their own in the 37th minute.
A diving Trapp got his fingertips to a goal-bound shot by Vinicius, pushing the ball out for a corner.
From the ensuing play, Benzema linked with Casemiro just next to the right post.
The Brazilian sucked in several Frankfurt defenders and a diving Trapp, before heading back to an unmarked Alaba who scored from close range.
After the goal, Madrid stepped it up a gear and should have gone 2-0 up, with Benzema uncharacteristically dragging the ball wide with the goal begging in the 41st minute.
Vinicius, Benzema connect
Madrid's quality became more obvious in the second half, with Trapp saving a deflected Vinicius shot in the 54th minute and Casemiro hitting the crossbar with 61 minutes gone.
Borussia Dortmund loanee Ansgar Knauff had a chance saved just minutes later, before Vinicius and Benzema combined to put Madrid 2-0 up.
Vinicius skated down the left before slicing the ball back seemingly unsighted for the Frenchman to hammer home from the edge of the box.
Frankfurt fought hard in the closing stages but Madrid were able to dominate the game to win their fifth Super Cup from eight attempts.
Alaba praised his team's determination to continue their stellar form from last season.
"We were here to win and to collect the next title… We want to pick up where we left off last season," Alaba told RTL.
"It's always nice to score goals – it doesn't happen so often for me."
Frankfurt captain Sebastian Rode lamented his side's failures to take their opportunities.
"Against the Champions League winners you have to take your chances. We didn't take ours in the decisive moments," he told broadcaster DAZN.
The clash, in Helsinki's Olympic Stadium, was the first time these two sides had met in a European decider since 1960, when Madrid dismantled Frankfurt 7-3 through four goals to Ferenc Puskas and three to Alfredo di Stefano in the European Cup final.
The match also highlighted the growing gap between the Champions League and Europa League competitions, with Madrid being the ninth Champions League team to win the competition in the past 10 years.
Only city rivals Atletico Madrid have won the Super Cup when qualifying via a Europa League win in the past decade, having done so by beating Real in the 2018 edition.
SOURCE: AFP