Nadal overcomes injury to face Kyrgios in Wimbledon semi-final
Nadal, a 22-time Grand Slam champion, will play maverick Australian Nick Kyrgios for a place in Sunday's final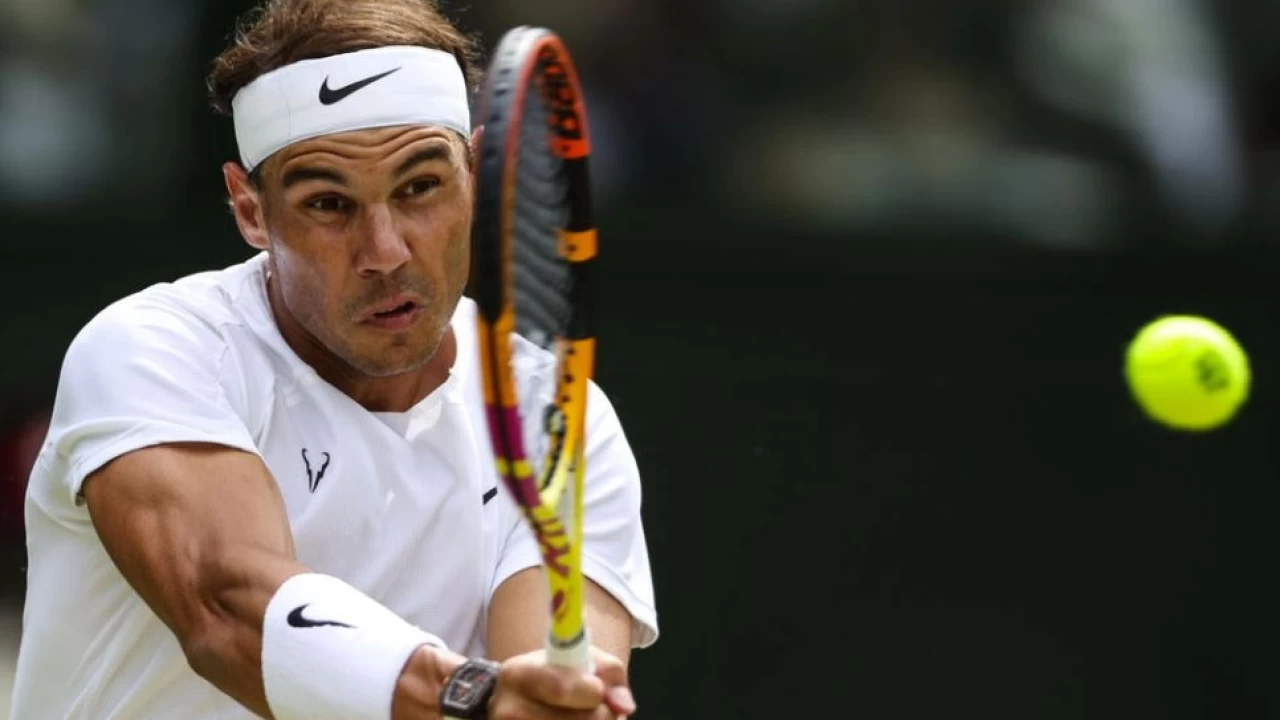 Rafael Nadal overcame an injury to beat Taylor Fritz and reach the Wimbledon semi-finals for an eighth time on Wednesday, keeping alive his dream of a calendar Grand Slam.
The second seed lost the first set and had to take a medical time-out in the second but raised his game to win 3-6, 7-5, 3-6, 7-5, 7-6 (10/4) in a match lasting four hours and 21 minutes.
Nadal, a 22-time Grand Slam champion, will play maverick Australian Nick Kyrgios for a place in Sunday's final.
He admitted he was suffering from an abdominal problem.
"For a lot of moments I was thinking I would not be able to finish the match but the crowd, the energy, thanks for that," said the Spaniard.
"I honestly enjoy a lot playing these kind of matches in front of you guys. I can't thank you enough for the support."
A pumped-up Nadal raced out of the blocks to take a 3-1 lead but then lost five straight games to the 11th seed to lose the first set.
The players swapped breaks in the second set but Nadal was not moving freely and when leading 4-3 he sat down on his chair, shaking his head at his team.
The trainer came on before Nadal left the court for a medical time-out to treat what appeared his injury.
When he returned, Fritz served out to love, with Nadal's movement still looking hampered.
But the Spaniard twice held serve comfortably to lead 6-5 and a backhand volley into the open court sealed the second set, to roars from the crowd.
Nadal, 36, was now moving more freely but the pendulum swung again early in the third set when the two-time Wimbledon winner double-faulted to hand his American opponent a break.
The trainer returned, this time to attend to strapping on his Fritz's left thigh and the American resumed playing, breaking again to take the third set.
There were five breaks in a topsy-turvy fourth set as both players struggled for consistency on their serve but Nadal came out on top to level the match.
The first six games of the deciding set went with serve before Nadal produced a backhand dropshot winner to break after a hard-fought seventh game.
Fritz broke back straight away when Nadal netted with a backhand.
The set went to a tie-break and Nadal seized control, racing into a 9-3 lead and completing the win on his second match point.
Nadal, who has already won the Australian Open and the French Open this year, is halfway to the first calendar Grand Slam by a man since Rod Laver in 1969.
He is also bidding to win his 23rd Grand Slam title and equal Serena Williams in second place on the all-time list for most Grand Slam singles titles. Margaret Court is the leader on 24 titles.
SOURCE: AFP
Flooding caused by heavy rain kills 16 in western China
Rivers changed courses and flooded villages and towns. More than 6,200 people were affected by the flood.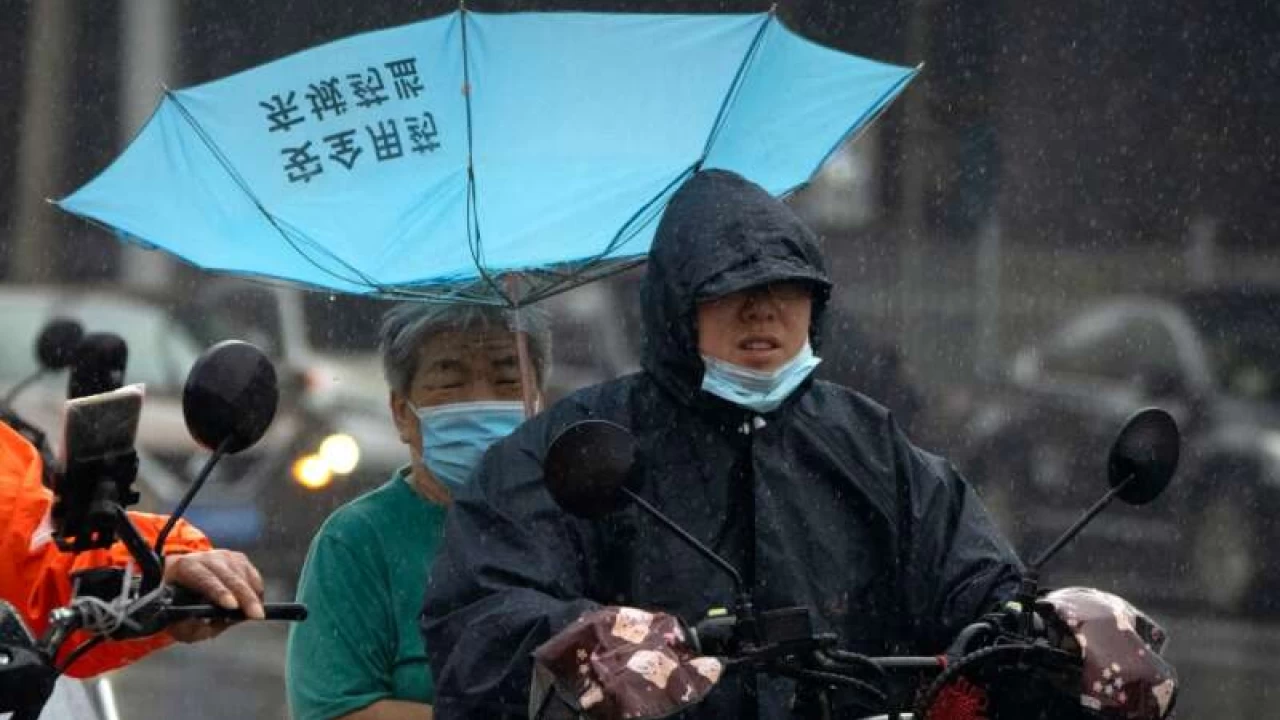 Beijing: Flooding caused by heavy rainfall in the western Chinese province of Qinghai has killed 16 people, state media reported on Thursday, with an additional 36 missing.
Heavy and sudden downpours in Datong Hui and Tu Autonomous County, population 403,368, of Qinghai province started late Wednesday, causing flooding on the mountains and triggered landslides, according to China's state broadcaster CCTV.
Rivers changed courses and flooded villages and towns. More than 6,200 people were affected by the flood.
Local government has sent a rescue team of 2,000 people and more than 160 vehicles for disaster relief.
Since June, China has been grappling with extreme weather from heatwaves to historic floods. The government has blamed climate change, which it says will increasingly affect the economy and society.
SOURCE: Reuters
Taiwan's fighter jets roar into sky in face of Chinese war games
Defence ministry spokesperson Sun Li-fang said this was a good chance for Taiwan's forces to hone their skills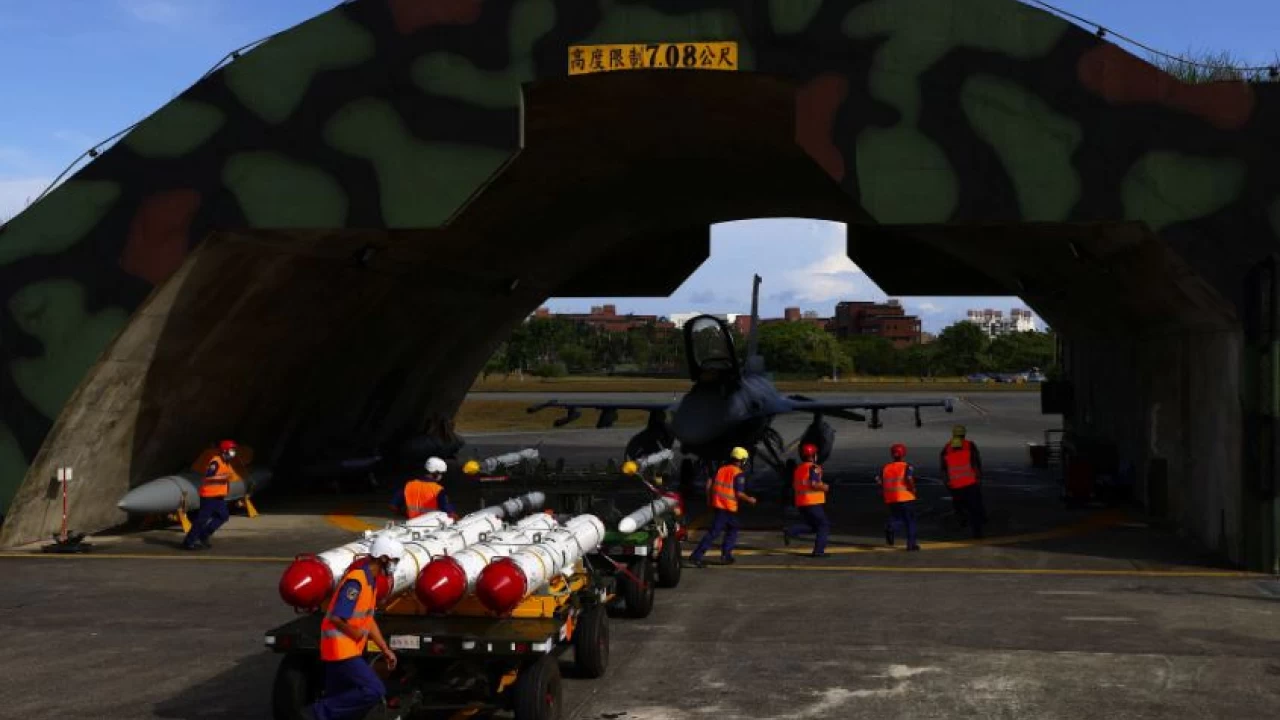 Taiwanese F-16 fighters roared into the night sky on Wednesday in a show of force in front of the media, demonstrating the military's determination to defend the democratically governed island in the face of days of Chinese war games.
China, which claims Taiwan as its territory, has been carrying out military exercises around the island after a visit earlier this month by U.S. House of Representatives Speaker Nancy Pelosi, who was followed by five U.S. lawmakers on Sunday and Monday. read more
Pelosi's visit infuriated China, which responded with test launches of ballistic missiles over Taipei for the first time, and sending warships and fighter jets close to Taiwan, though the scale of the activities has now greatly reduced.
On a government-organised trip to the key Hualien air base on Taiwan's mountainous east coast, the first to a military facility since the Chinese exercises began, reporters watched ground crew demonstrate how they rapidly upload weapons onto F-16s, including Boeing Co's (BA.N) Harpoon anti-ship missiles.
Defence ministry spokesperson Sun Li-fang told reporters at the base that while they condemned China's actions, this was a good chance for Taiwan's forces to hone their skills.
"We will seize this opportunity to test all the training we normally do, and through this improve our current methods and raise our combat effectiveness," he said.
"The Republic of China's forces are confident, capable, and determined to defend the safety of the Republic of China," Sun added, using Taiwan's formal name.
While Taiwanese fighters, including Hualien's F-16s, have been repeatedly scrambling since early this month, the ministry has stressed Taiwan's "calm" response and there have been no clashes.
"I won't say there's a lot of change but our frequency to scramble is higher and the tension is higher," said F-16 pilot Django Lin.
Taiwan President Tsai Ing-wen has said they are not seeking to provoke or escalate tensions.
The Hualien base, which has hangers cut out of the side of a mountain, has two pilots on duty at any one time sitting in their flight suits and able to be in the air within six minutes.
The fighters on display were the Lockheed Martin Corp (LMT.N) F-16V, Taiwan's most up-to-date combat jet.
Taiwan has been converting 141 F-16A/B jets into the F-16V type, and has additionally ordered 66 new F-16Vs, which have new avionics, weapons and radar systems to better face down the Chinese air force, including its J-20 stealth fighters.
The F-16Vs can also carry Raytheon Technologies Corp's (RTX.N) advanced AIM-9X Sidewinder air-to-air missiles.
Taiwan's government says that as the People's Republic of China has never ruled the island, it has no right to claim it or decide its future, which can only be set by Taiwan's people.
SOURCE: REUTERS
Relief operations for flood affectees in full swing by PAF in South Punjab Region
Basic food items and commodities were distributed amongst the needy families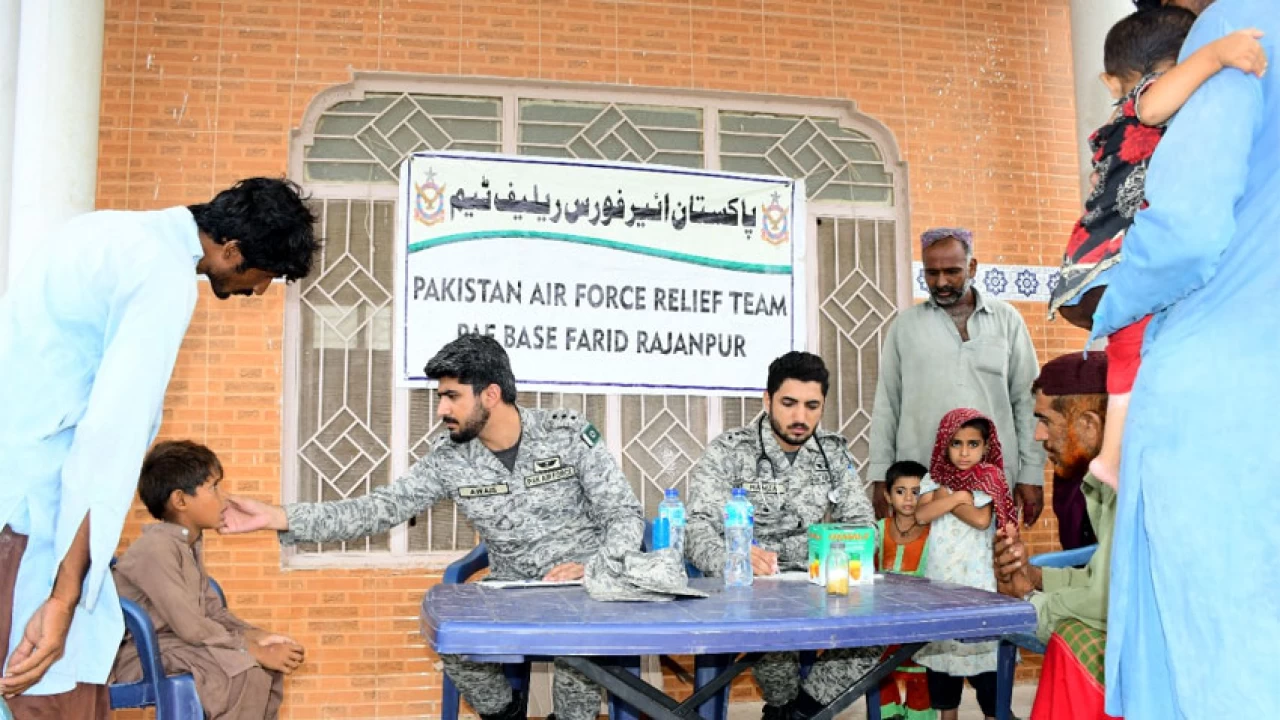 Rawalpindi: Relief operations for the flood affectees are in full swing by Pakistan Air Force (PAF) in South Punjab Region.
According to a press release, food and medical facilities are being provided round the clock to the affected families by the relief teams of PAF.
12155 pounds of basic food items and commodities were distributed amongst the needy families. Moreover, 939 patients were also attended by the paramedical team of Pakistan Air Force.
The recent floods have caused devastation in the low-lying areas of South Punjab Region, badly damaging the villages and infrastructure.
Despite inclement weather conditions throughout the country, especially in flood stricken areas, PAF personnel are working hard to provide humanitarian assistance to flood affectees.