UK PM Johnson refuses to quit despite fresh wave of resignations
At least 38 ministers and aides have quit his government in the last 24 hours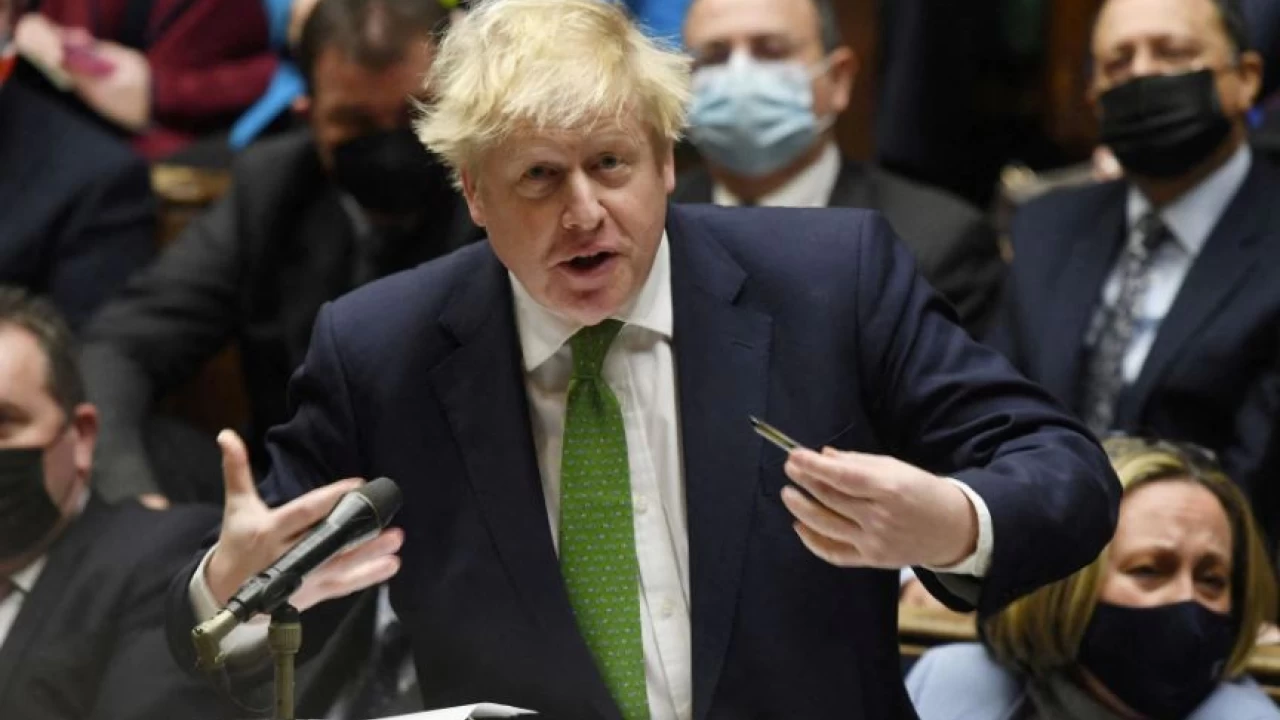 UK Prime Minister Boris Johnson on Wednesday vowed to remain in 10 Downing Street despite growing calls for him to resign and at least 38 ministers and aides quitting his government in the last 24 hours.
Johnson reportedly said that he is remaining "absolutely defiant" and "does not intend to resign," according to Sky News, despite some of his most loyal ministers telling him to step down on Wednesday evening.
Interior Secretary Priti Patel is said to be the latest in a growing list of close allies of Johnson that has called on the prime minister to step down.
Speaking earlier in the House of Commons, Johnson said he secured a "colossal mandate" from the British electorate in 2019 and vowed to "keep going."
The political saga in Britain gathered pace on Tuesday night after the shock resignations of two of his most high-profile ministers. British Finance Minister Rishi Sunak resigned Tuesday evening, saying the government should be run "properly, competently and seriously." Health Secretary Sajid Javid, likewise, resigned in protest against Johnson's leadership, which has been beset by controversy and scandal in recent months.
Several ministers have defended Johnson, however, expressing their loyalty to him. Top figures staying in the Cabinet include Deputy Prime Minister Dominic Raab and Foreign Secretary Liz Truss.
Odds of a snap election
For now at least, the loyalty of a few top ministers diminishes the immediate prospect of a snap election in Britain. For that to happen, Johnson would have to resign or face another confidence vote.
As he faced such a vote only last month, a new challenge would require a rule change to allow another vote within the next 12 months. Reports on Wednesday suggested that that rule change could come as earlier as next week.

"Current party rules stipulate that Johnson cannot face another no-confidence vote until next summer. But the main risk now is either that those rules will be changed to force another vote, or Johnson is pressured to voluntarily step down," Allan Monks, an economist at JPMorgan, said in a note Tuesday night.
"Events could move very quickly, with a Conservative leadership contest potentially putting in place a new Prime Minister in the next couple of months or so – ahead of the party's annual conference in early October."
Market response
Sterling was trading at a two-year low against the dollar on Wednesday as the U.K.'s political instability played out. How markets react in the next few days will be closely watched.
"There's paralysis and there's so much uncertainty over how it will exactly play out," Ben Emons, managing director of global macro strategy at Medley Global Advisors, told CNBC on Wednesday.

"The way the markets responded, somewhat negatively as sterling and U.K. [government bond] yields fell, but then they recovered and I think that does indicate that as much as there's uncertainty surrounding the Cabinet and Johnson's position, it has not fallen apart, he does still have support," he said.
"We're not going to see any snap election, they have to elect a new leader for that to happen, so I think the markets take some comfort in [the fact that] we're going to enter a period of some uncertainty but that uncertainty reflects the status quo, nothing will change in the economy or with policy," he told CNBC's "Squawk Box Europe."
String of scandals
The latest political upheaval to hit the U.K. comes after a series of controversies, ranging from the "partygate" scandal with Johnson and multiple other government officials who were found to have broken Covid pandemic lockdown rules, to sleaze allegations — the latest of which involves Chris Pincher, the Conservative Party's former deputy chief whip, responsible for maintaining party discipline.
Pincher resigned and was suspended as a Conservative Party MP last week, following accusations that he drunkenly groped two men at a private members' club. It has since emerged that Johnson appointed him to the role despite knowing of previous misconduct allegations against him.
Johnson apologized for appointing Pincher as deputy chief whip, but it was too little, too late with the high-profile resignations coming just minutes after.

Johnson has survived a number of challenges to his leadership in recent months, as well as calls for him to resign, particularly following a bruising confidence vote and the Conservative Party's loss of two key by-elections in the last month as the British public's faith in its leader wears thin.
A snap YouGov poll conducted Tuesday found that 69% of Britons surveyed want Johnson to resign. The poll of 3,009 adults found that only 18% want him to stay on.
Among the Conservative voters polled, 54% said they want to see Johnson go, while 33% want him to stay on, showing that Johnson has become an unpopular figure for many voters initially attracted to his leadership in 2019, when he won a massive 80-seat majority on his election bid to "get Brexit done."
Britain's opposition Labour Party leader, Keir Starmer, tweeted Tuesday that "the Tory party is corrupted and changing one man won't fix that. Only a real change of government can give Britain the fresh start it needs."
SOURCE: CNBC
Nine Russian warplanes destroyed in Crimea blasts: Ukraine
Russia however denies any aircraft were damaged in Tuesday's blasts or that any attack took place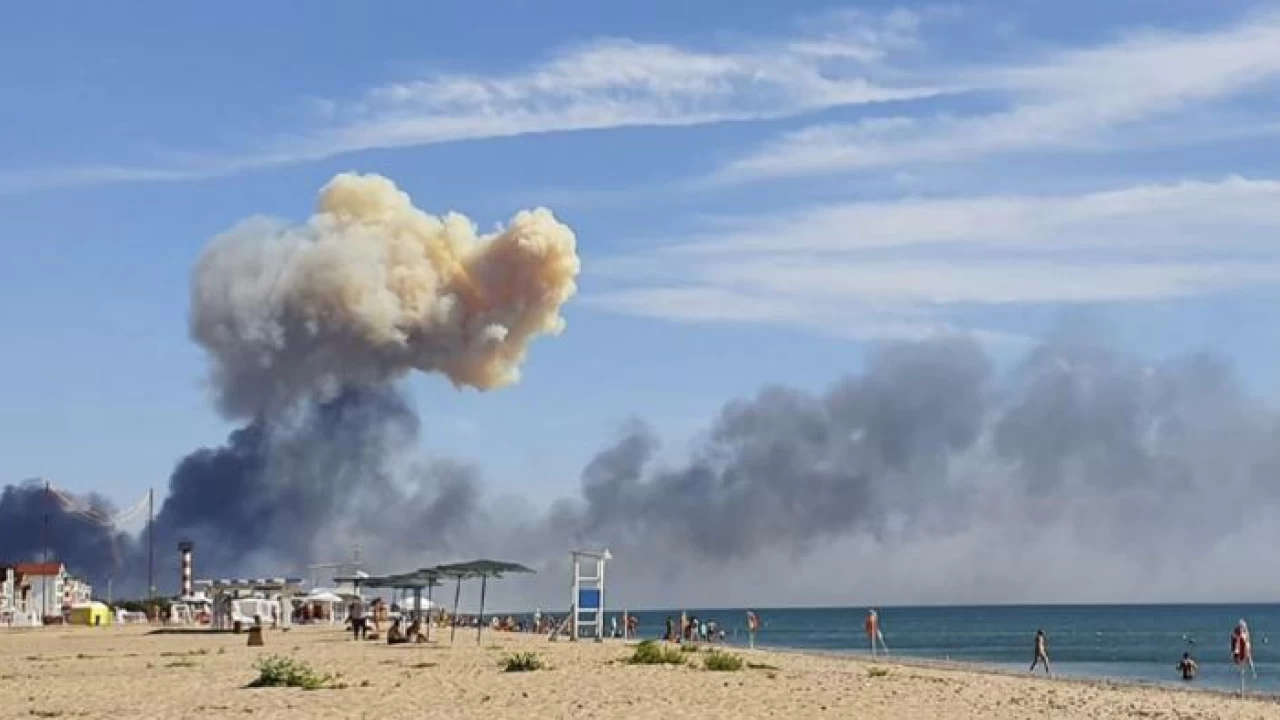 Ukraine's air force said Wednesday that nine Russian warplanes were destroyed in a deadly string of explosions at an air base in Crimea, amid speculation the blasts were the result of a Ukrainian attack that would represent a significant escalation in the war.
Russia denied any aircraft were damaged in Tuesday's blasts — or that any attack took place.
Ukrainian officials stopped short of publicly claiming responsibility for the explosions, while mocking Russia's explanation that a careless smoker might have caused ammunition at the Saki air base to catch fire and blow up. Analysts also said that explanation doesn't make sense and that the Ukrainians could have used anti-ship missiles to strike the base.
If Ukrainian forces were, in fact, responsible for the blasts, it would be the first known major attack on a Russian military site on the Crimean Peninsula, which was seized from Ukraine by the Kremlin in 2014. Russian warplanes have used Saki to strike areas in Ukraine's south.
Crimea holds huge strategic and symbolic significance for both sides. The Kremlin's demand that Ukraine recognize Crimea as part of Russia has been one of its key conditions for ending the fighting, while Ukraine has vowed to drive the Russians from the peninsula and all other occupied territories.
Hours after the blasts, Ukrainian President Volodymyr Zelenskyy promised again to do just that.
"This Russian war against Ukraine and against all of free Europe began with Crimea and must end with Crimea — its liberation," he said in his nightly address.
The explosions, which killed one person and wounded 14, sent tourists fleeing in panic as plumes of smoke rose over the coastline nearby. Video showed shattered windows and holes in the brickwork of some buildings.
One tourist, Natalia Lipovaya, said that "the earth was gone from under my feet" after the powerful blasts. "I was so scared," she said.
Sergey Milochinsky, a local resident, recalled hearing a roar and seeing a mushroom cloud from his window. "Everything began to fall around, collapse," he said.
Crimea's regional leader, Sergei Aksyonov, said some 250 residents were moved to temporary housing after dozens of apartment buildings were damaged.
But Russian authorities sought to downplay the explosions on Wednesday, saying all hotels and beaches were unaffected on the peninsula, which is a popular tourist destination for many Russians.
A Ukrainian presidential adviser, Oleksiy Arestovych, cryptically said that the blasts were either caused by Ukrainian-made long-range weapons or the work of Ukrainian guerrillas operating in Crimea.

A Ukrainian parliament member, Oleksandr Zavitnevich, said the airfield was rendered unusable. He reported on Facebook that it housed fighter jets, tactical reconnaissance aircraft and military transport planes.
"Official Kyiv has kept mum about it, but unofficially the military acknowledges that it was a Ukrainian strike," Ukrainian military analyst Oleh Zhdanov said.
The base is at least 200 kilometers (about 125 miles) from the closest Ukrainian position. Zhdanov suggested that Ukrainian forces could have struck it with Ukrainian or Western-supplied anti-ship missiles that have the necessary range.
The Washington-based Institute for the Study of War said it couldn't independently determine what caused the explosions but noted that simultaneous blasts in two places at the base probably rule out an accidental fire but not sabotage or a missile attack.
But it added: "The Kremlin has little incentive to accuse Ukraine of conducting strikes that caused the damage since such strikes would demonstrate the ineffectiveness of Russian air defense systems."
During the war, the Kremlin has reported numerous fires and explosions on Russian territory near the Ukrainian border, blaming some of them on Ukrainian strikes. Ukrainian authorities have mostly kept silent about the incidents, preferring to keep the world guessing.

In other developments, Russian forces shelled areas across Ukraine on Tuesday night into Wednesday, including the central region of Dnipropetrovsk, where 13 people were killed, according to the region's governor, Valentyn Reznichenko.
Reznichenko said the Russians fired at the city of Marganets and a nearby village. Dozens of residential buildings, two schools and several administrative buildings were damaged.
"It was a terrible night," Reznichenko said. "It's very hard to take bodies from under debris. We are facing a cruel enemy who engages in daily terror against our cities and villages."
Two residents of the village of Staryi Saltiv in the Kharkiv region in the northeast were killed Wednesday in Russian shelling, police reported.
In the country's southeast, Moscow's forces continued shelling the city of Nikopol across the Dnieper River from the Russian-occupied Zaporizhzhia power station, the biggest nuclear plant in Europe. Ukraine and Russia have accused each other of shelling it, stoking international fears of a catastrophe.
On Wednesday, foreign ministers of the Group of Seven industrialized democracies demanded that Russia immediately hand back full control of the plant to Ukraine. They said they are "profoundly concerned" about the risk of a nuclear accident with far-reaching consequences.
SOURCE: AP NEWS
Non-Muslim citizens integral part of our national fabric: PM
Pakistan is a pluralistic society in which all are equal citizens of the state.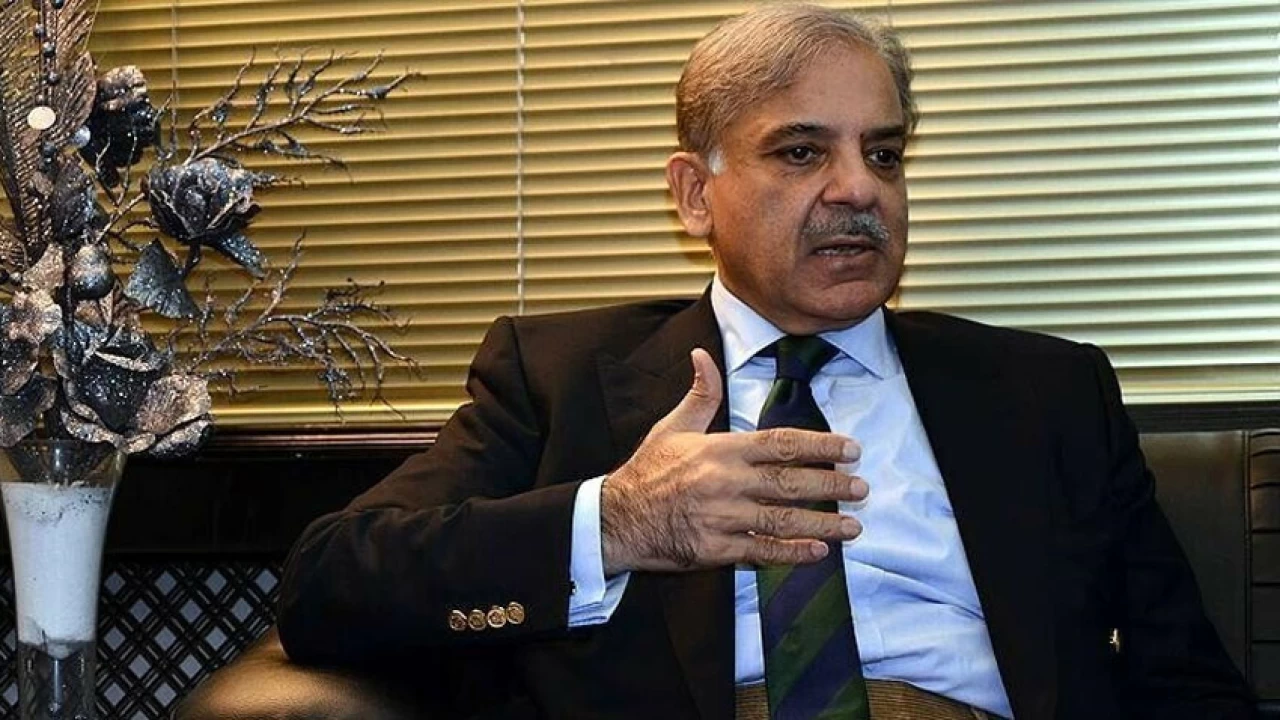 Islamabad: Prime Minister Shehbaz Sharif Thursday said that non-Muslim citizens are an integral part of our national fabric.
On his official Twitter handle, the premier, on the occasion of National Day of Minorities, said today we celebrate their valuable contributions and thank them for their service to the country.
The Prime Minister said our founding fathers envisaged Pakistan as a pluralistic society in which all are equal citizens of the state.
Our non-Muslim citizens are an integral part of our national fabric. Today we celebrate their valuble contributions & thank them for their service to the country. Our founding fathers envisaged Pakistan as a pluralistic society in which all are equal citizens of the state.

— Shehbaz Sharif (@CMShehbaz) August 11, 2022
Real Madrid defeat Eintracht Frankfurt to win fifth UEFA Super Cup
"It wasn't an easy game"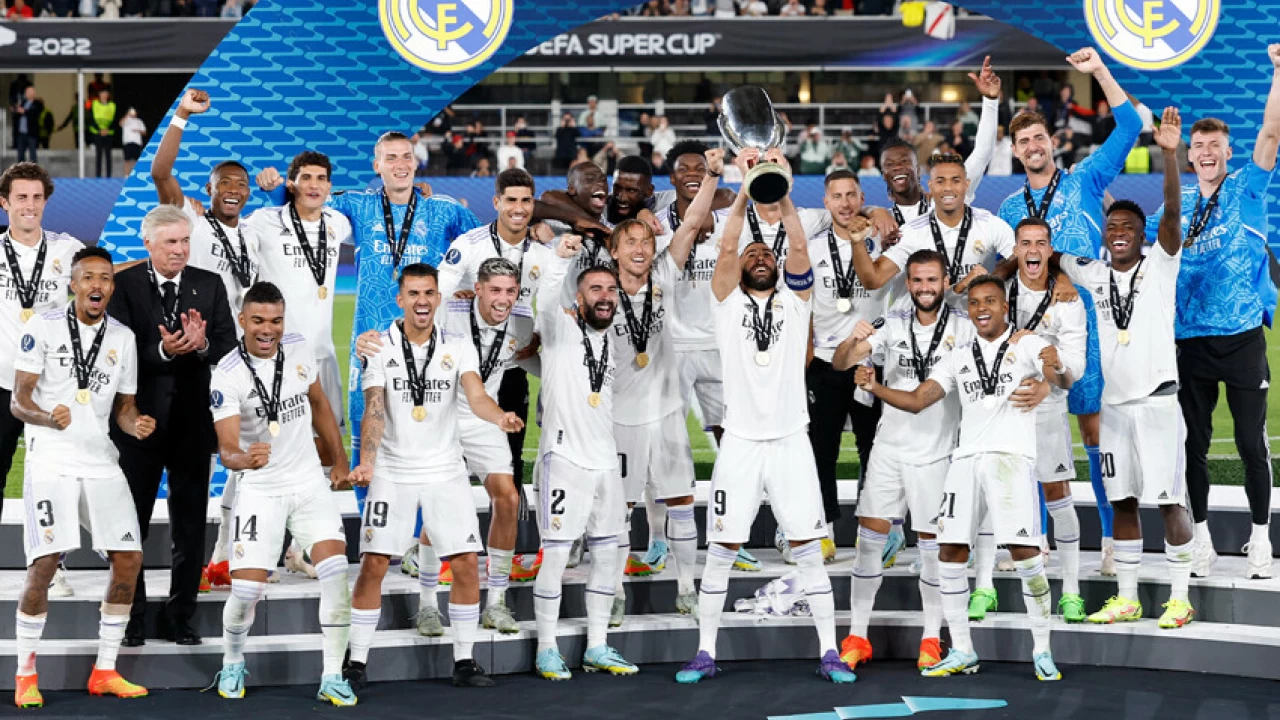 Helsinki: Goals from David Alaba and Karim Benzema gave Real Madrid a 2-0 victory over Eintracht Frankfurt and a fifth UEFA Super Cup on Wednesday.
While Frankfurt were dangerous, particularly in the first half, Madrid's experience and individual quality saw them through, as it did so often in their victorious 2021-22 Champions League campaign.
"It wasn't an easy game, they were entrenched in their own half, but we managed to score and we controlled it well afterwards," Real Madrid manager Carlo Ancelotti told Movistar TV.
"At the start of the season, you can't expect the team to be already at 100 percent, but we won and we have started the season well. I believe it can help us achieve better results and winning helps motivate the players."
It was a particularly memorable evening for veteran French striker Benzema whose goal took him to 324 for the Spanish side, one more than Raul.
Only Cristiano Ronaldo, who scored 450, has more Real goals than Benzema.
"Now he's in line for the Ballon d'Or. Is there any doubt? For me, no," added Ancelotti.
Frankfurt had the best of the early stages, with Madrid keeper Thibaut Courtois forced into a stunning anticipation save when one-on-one with Daichi Kamada in the 14th minute.
Madrid almost got their first, when Benzema released Vinicius to curl past Kevin Trapp in the penalty box, only for Tuta to clear the ball off the line.
With Madrid dominating possession, Frankfurt mounted several counter-attacks until Madrid launched a counter of their own in the 37th minute.
A diving Trapp got his fingertips to a goal-bound shot by Vinicius, pushing the ball out for a corner.
From the ensuing play, Benzema linked with Casemiro just next to the right post.
The Brazilian sucked in several Frankfurt defenders and a diving Trapp, before heading back to an unmarked Alaba who scored from close range.
After the goal, Madrid stepped it up a gear and should have gone 2-0 up, with Benzema uncharacteristically dragging the ball wide with the goal begging in the 41st minute.
Vinicius, Benzema connect
Madrid's quality became more obvious in the second half, with Trapp saving a deflected Vinicius shot in the 54th minute and Casemiro hitting the crossbar with 61 minutes gone.
Borussia Dortmund loanee Ansgar Knauff had a chance saved just minutes later, before Vinicius and Benzema combined to put Madrid 2-0 up.
Vinicius skated down the left before slicing the ball back seemingly unsighted for the Frenchman to hammer home from the edge of the box.
Frankfurt fought hard in the closing stages but Madrid were able to dominate the game to win their fifth Super Cup from eight attempts.
Alaba praised his team's determination to continue their stellar form from last season.
"We were here to win and to collect the next title… We want to pick up where we left off last season," Alaba told RTL.
"It's always nice to score goals – it doesn't happen so often for me."
Frankfurt captain Sebastian Rode lamented his side's failures to take their opportunities.
"Against the Champions League winners you have to take your chances. We didn't take ours in the decisive moments," he told broadcaster DAZN.
The clash, in Helsinki's Olympic Stadium, was the first time these two sides had met in a European decider since 1960, when Madrid dismantled Frankfurt 7-3 through four goals to Ferenc Puskas and three to Alfredo di Stefano in the European Cup final.
The match also highlighted the growing gap between the Champions League and Europa League competitions, with Madrid being the ninth Champions League team to win the competition in the past 10 years.
Only city rivals Atletico Madrid have won the Super Cup when qualifying via a Europa League win in the past decade, having done so by beating Real in the 2018 edition.
SOURCE: AFP