Metro bus service a relief for commuters amid fuel price hike: PM
He announced to offer free transportation service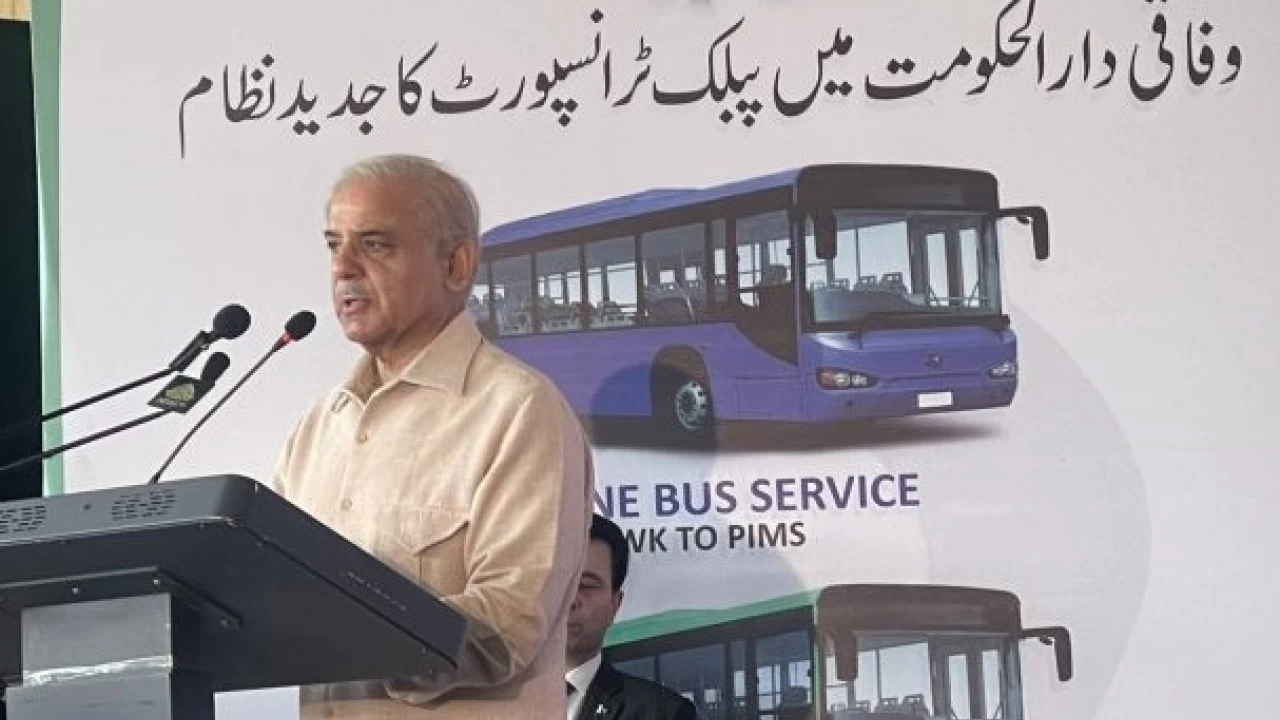 Islamabad: Prime Minister Shehbaz Sharif on Thursday inaugurated the first four-line interconnected Islamabad metro bus service, terming the step a big relief for commuters of the twin cities dealing with high fuel prices.
Addressing at the launch of Green and Blue lines of the mass transit metro bus service, he termed the service a gift for the residents of the twin cities of Islamabad and Rawalpindi, which will accommodate common man, students and workers plying on the routes.
With the service, Bhara Kahu, GT Road, Koral and Rawalpindi have been connected through Green, Orange, Blue and Red Lines respectively.
The bus service will run from Baharakahu to PIMS (Green Line) & Koral to PIMS (Blue Line) where all the Green Blue service will merge with Red Line (Rawalpindi Islamabad Metro). From Faiz Ahmad Faiz bus stop, the passengers can take Orange line to Airport.
The prime minister mentioned that at the time when the petrol prices skyrocketed, the launch of four metro bus lines would be a sigh of relief for commuters.
He said a decent and on-time transportation service on regular basis was a service to common man and lauded the efforts of Interior Minister and the Chairman CDA for service delivery.
He announced to offer free transportation service to commuters for one month.
PM Sharif regretted that a delay in launch of service for four year during the previous tenure incurred heavy losses to national exchequer.
He directed completion of allied services to metro bus project on urgent basis to facilitate the common man.
PM Sharif said the shuttle service from Rawat to Koral was under consideration and funds would be provided for an early launch.
He said every penny of national exchequer would be spent judiciously for the uplift of citizens and stressed that every public project be monitored to avoid lapses in delivery.
The prime minister said efforts were afoot to control inflation in the country through short-term relief measures.
He said the government would promote solar power generation projects to mitigate the challenges of shortage of electricity.
He lauded the step of the Punjab government to provide free electricity to consumers using 100 units and hoped that the other provinces would also emulate the facility.
The prime minister appreciated the efforts of Interior Minister Rana Sanaullah for the steps taken regarding the welfare of Islamabad police and their families.
The prime minister also laid the foundation stone of a Command and Control centre for metro buses at Bhara Kahu, which will be completed in six months.
Interior Minister Rana Sanaullah said the service would accommodate the residents of Islamabad and adjoining areas as an affordable and decent transportation.
He mentioned that Shehbaz Sharif throughout his political career took steps to facilitate the common man.
Chairman CDA Amir Ahmed Ali said 30 buses from China had been added to the fleet to facilitate the services.
He said from Koral to PIMS, 13 bus stations had been set up with headway of six minutes. Due to road construction up to Rawat, a bus shuttle from PWD will run.
He said there are 8 stations complete on Green Line, whereas the rest of six stations would be completed by August 14.
A bus depot had been established at Bhara Kahu to save the dead mileage.
The CDA Chairman said a smart card would also be launched to be used on all bus services, including Rawalpindi's Red Line.
The Command and Control Centre will be completed in six months.
He said Islamabad was the first city in the country with four bus lines operating and vowed to expand in the capital's sector areas at a stretch of 8-9 kilometres.
Relief operations for flood affectees in full swing by PAF in South Punjab Region
Basic food items and commodities were distributed amongst the needy families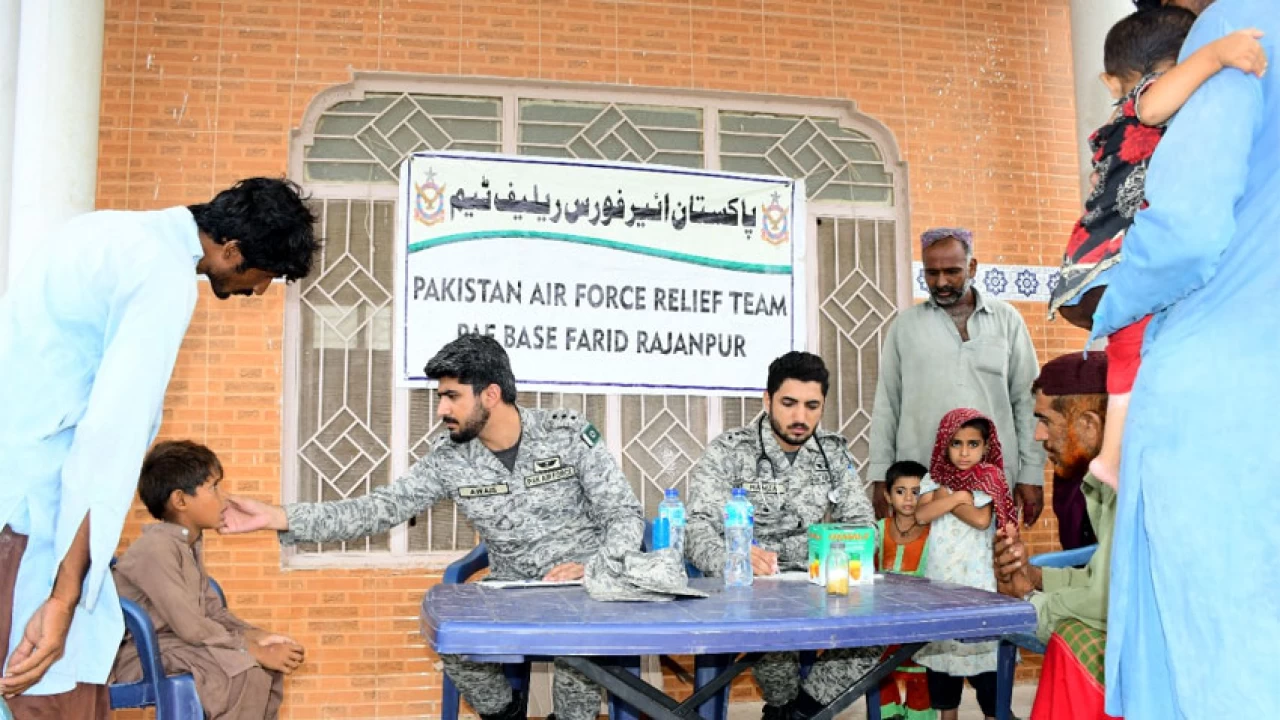 Rawalpindi: Relief operations for the flood affectees are in full swing by Pakistan Air Force (PAF) in South Punjab Region.
According to a press release, food and medical facilities are being provided round the clock to the affected families by the relief teams of PAF.
12155 pounds of basic food items and commodities were distributed amongst the needy families. Moreover, 939 patients were also attended by the paramedical team of Pakistan Air Force.
The recent floods have caused devastation in the low-lying areas of South Punjab Region, badly damaging the villages and infrastructure.
Despite inclement weather conditions throughout the country, especially in flood stricken areas, PAF personnel are working hard to provide humanitarian assistance to flood affectees.
Taiwan's fighter jets roar into sky in face of Chinese war games
Defence ministry spokesperson Sun Li-fang said this was a good chance for Taiwan's forces to hone their skills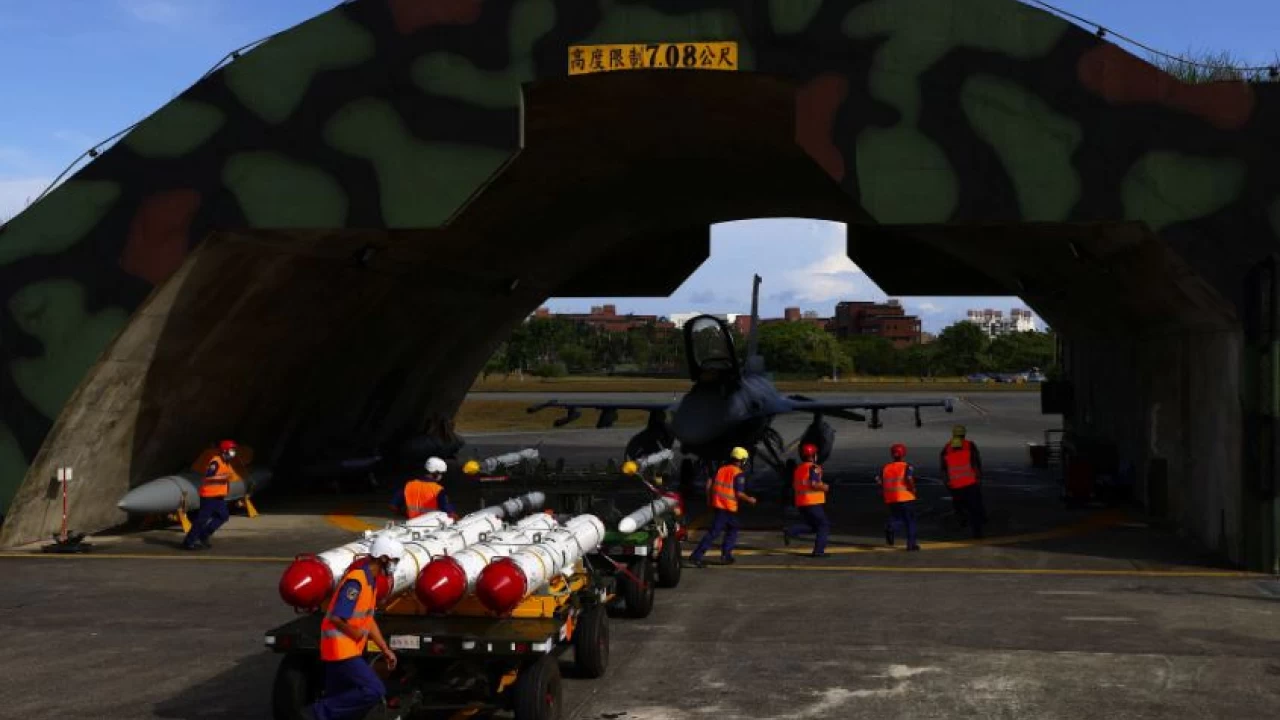 Taiwanese F-16 fighters roared into the night sky on Wednesday in a show of force in front of the media, demonstrating the military's determination to defend the democratically governed island in the face of days of Chinese war games.
China, which claims Taiwan as its territory, has been carrying out military exercises around the island after a visit earlier this month by U.S. House of Representatives Speaker Nancy Pelosi, who was followed by five U.S. lawmakers on Sunday and Monday. read more
Pelosi's visit infuriated China, which responded with test launches of ballistic missiles over Taipei for the first time, and sending warships and fighter jets close to Taiwan, though the scale of the activities has now greatly reduced.
On a government-organised trip to the key Hualien air base on Taiwan's mountainous east coast, the first to a military facility since the Chinese exercises began, reporters watched ground crew demonstrate how they rapidly upload weapons onto F-16s, including Boeing Co's (BA.N) Harpoon anti-ship missiles.
Defence ministry spokesperson Sun Li-fang told reporters at the base that while they condemned China's actions, this was a good chance for Taiwan's forces to hone their skills.
"We will seize this opportunity to test all the training we normally do, and through this improve our current methods and raise our combat effectiveness," he said.
"The Republic of China's forces are confident, capable, and determined to defend the safety of the Republic of China," Sun added, using Taiwan's formal name.
While Taiwanese fighters, including Hualien's F-16s, have been repeatedly scrambling since early this month, the ministry has stressed Taiwan's "calm" response and there have been no clashes.
"I won't say there's a lot of change but our frequency to scramble is higher and the tension is higher," said F-16 pilot Django Lin.
Taiwan President Tsai Ing-wen has said they are not seeking to provoke or escalate tensions.
The Hualien base, which has hangers cut out of the side of a mountain, has two pilots on duty at any one time sitting in their flight suits and able to be in the air within six minutes.
The fighters on display were the Lockheed Martin Corp (LMT.N) F-16V, Taiwan's most up-to-date combat jet.
Taiwan has been converting 141 F-16A/B jets into the F-16V type, and has additionally ordered 66 new F-16Vs, which have new avionics, weapons and radar systems to better face down the Chinese air force, including its J-20 stealth fighters.
The F-16Vs can also carry Raytheon Technologies Corp's (RTX.N) advanced AIM-9X Sidewinder air-to-air missiles.
Taiwan's government says that as the People's Republic of China has never ruled the island, it has no right to claim it or decide its future, which can only be set by Taiwan's people.
SOURCE: REUTERS
PM directs to speed-up relief operations in flood-affected areas immediately
"50000 rupees should be provided immediately to each victim's family"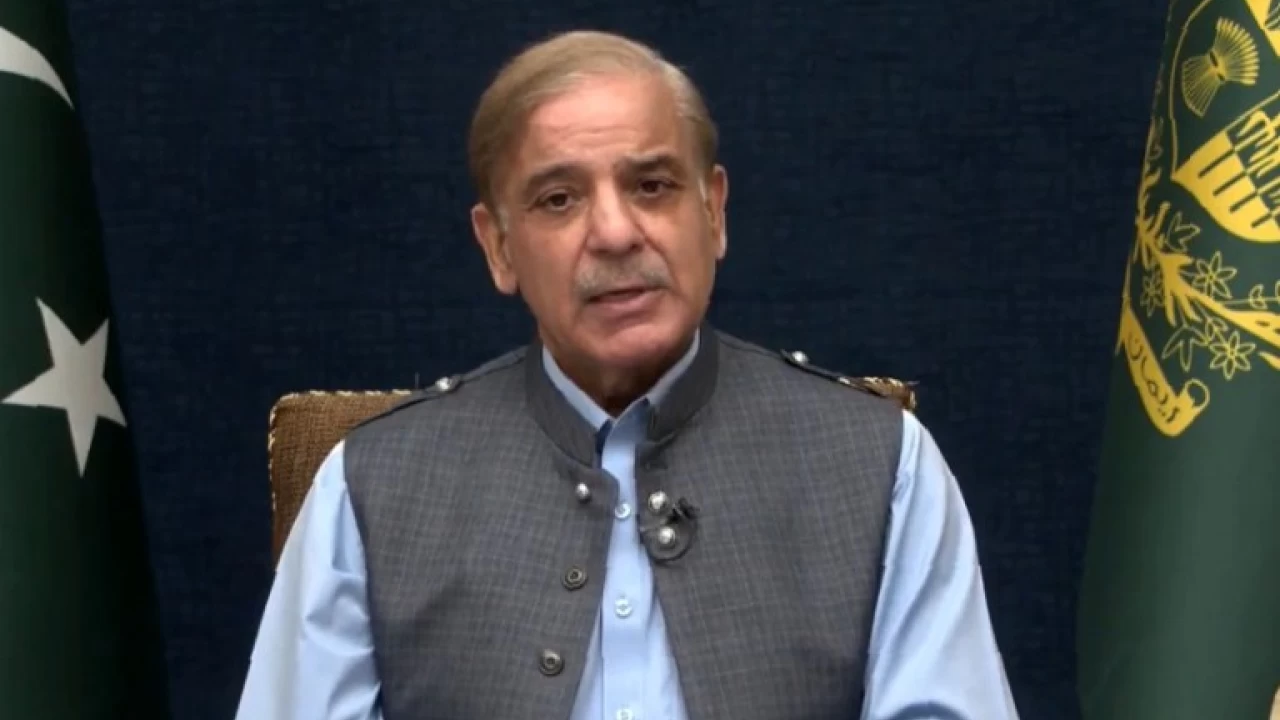 Islamabad: Prime Minister Muhammad Shehbaz Sharif has directed NDMA, PDMA, and the provincial government to speed up relief operations in the flood-affected areas immediately.
According to PM Office, Shehbaz Sharif said the first priority in a flood situation is the rescue of the affected people and their immediate assistance.
He also directed that 50000 rupees should be provided immediately to each victim's family.
The Prime Minister directed for immediate provision of accommodation, medical facilities, food, and clean drinking water to the victims.
He expressed deep sorrow over the loss of lives and properties due to floods in southern Sindh.