Vietnam was top performing Asian economy of 2020
At a time when economic giants worldwide were bowing under the strain of the coronavirus pandemic, Vietnam likely became the top performing country in Asia.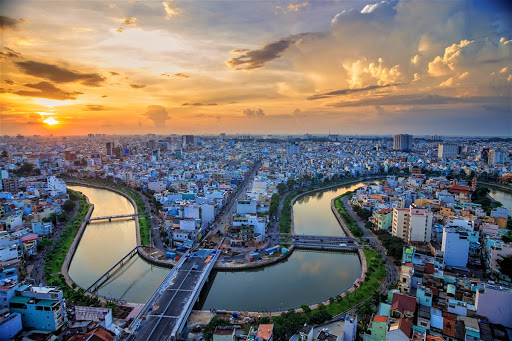 And it did so without contracting economic growth in even a single quarter.
From data compiled by IMF other institutions, CNBC has said that Vietnam has so far outperformed all its regional peers in 2020. Many countries have yet to post data from the final quarters, yet Vietnam seems to have exceeded all estimates.
Vietnam's economy grew by 2.9% last year, beating China which put up a 2.3% growth rate. Vietnam's economic growth rate is one of the highest in the world for 2020, a year marked by huge economies entering into recession and negative numbers as the pandemic took its toil.
Much of Vietnam's success stems from extremely effective measures in controlling the novel coronavirus. Despite being China's neighbors, where the virus originated, Vietnam has reported only 1,500 cases so far and 35 deaths. Economists have projected that Vietnam's growth rate run will continue this year as well, as the country remains largely unaffected by the pitfalls of the spreading virus. World Bank has projected it's economy growing by 6.7% in 2021 while Bank of America economists have forecast a 9.3% growth, much higher than is expected around the globe.
The country's export sector, largely responsible for the growth, is expected to accelerate this year as demands continue pouring in. Over the past several years, Vietnam has been the beneficiary of supply chain relocation trend out of China.