China, UAE to collaborate on moon rover missions 
It is the first time a signatory of the accords is participating in a space project with China.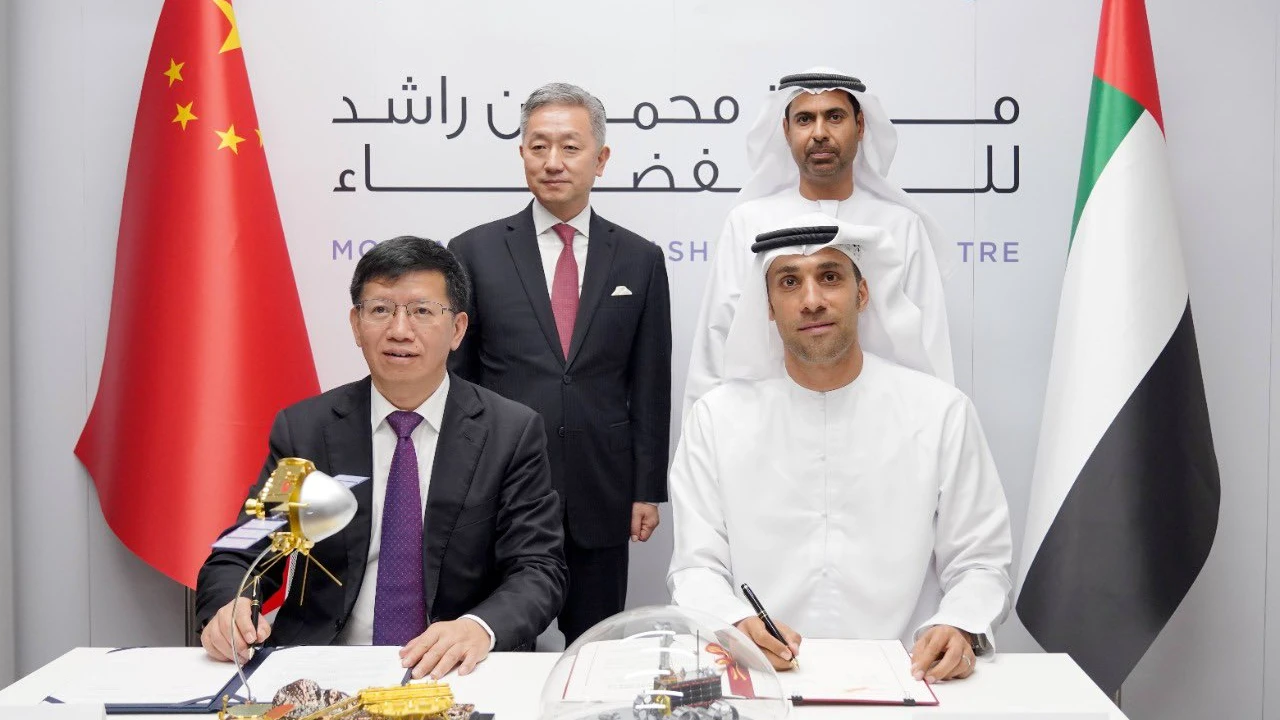 Dubai: The United Arab Emirates' (UAE) fledgling space program has made a new ally in the race to the Moon, partnering with China to work together on future lunar efforts.
As per details, a Memorandum of Understanding (MoU) has been signed between the Mohammed Bin Rashid Space Centre (MBRSC) and the China National Space Administration (CNSA).
The newly forged partnership, the first space collaboration between the two nations, highlights their respective lunar ambitions.
The two nations will work together on future rover missions to the lunar surface.
China has some experience landing on the Moon, as the Asian country has been running a successful lunar exploration programme. It first landed on the Moon in 2013 using its Change-3 spacecraft and its successor, Chang'e-4, landed on the far side of the Moon in 2019.
Chang'e-5 not only landed on the Moon, but it also returned samples from the lunar surface to Earth in December 2020.
The UAE, by contrast, is a bit of a newbie in the space game. Going to Mars was a big gamble; the UAE had previously sent satellites to low Earth orbit but a mission of this scale had never previously been attempted by the Arab country.
However, UAE leaders seem determined to enter the space race, which is dominated by the U.S., Europe, China, and Russia, as they work to diversify the country's oil-rich economy.
This November, the Emirates plans to launch its first Moon mission, which involves a 10-kilogram rover called Rashid.