Gold price surges in Pakistan despite drop in int'l market
The price of yellow metal settles at Rs146,500 per tola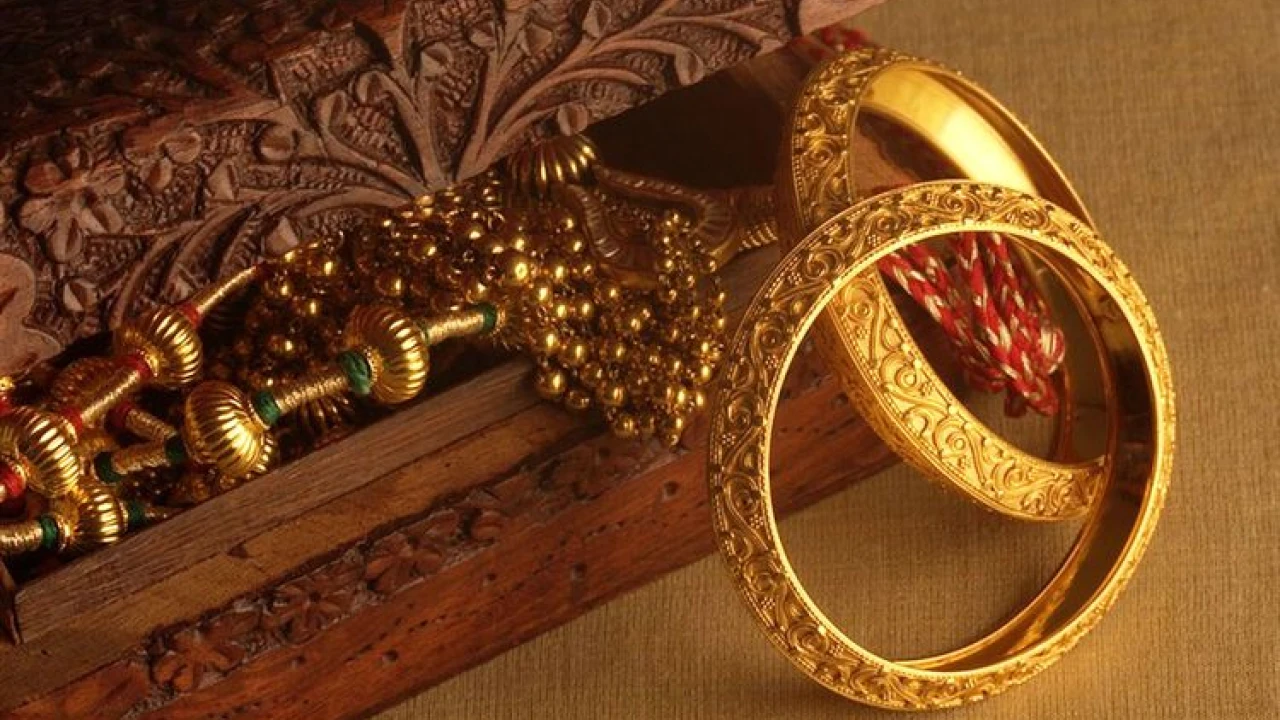 Karachi: Gold gained 0.68 per cent on Saturday after losing value in the closing week as signs of faster rupee recovery and easing inflation dented sentiments.
Accoridng to the data released by the All Pakistan Sarafa Gems and Jewellers Association (APSGJA), the gold price jumped by Rs1,000 per tola and Rs857 per 10 grams to settle at Rs146,500 per tola and Rs125,600 per 10 grams.
The yellow metal requires a fresh fundamental spark to heighten investor and trader concern, and it's just not happening.
Cumulatively, the price of gold plunged by Rs3,600 per tola during the week ended October 1 as the Pakistani currency recovered nearly 5pc against the US dollar during the period under review
In the international market, the gold price declined by $3 per ounce settling at $1,661.