Islamabad magistrate issues arrest warrant of PTI chairman Imran Khan
A case was registered against the PTI chief for passing "controversial" remarks female Magistrate Zeba Chaudhary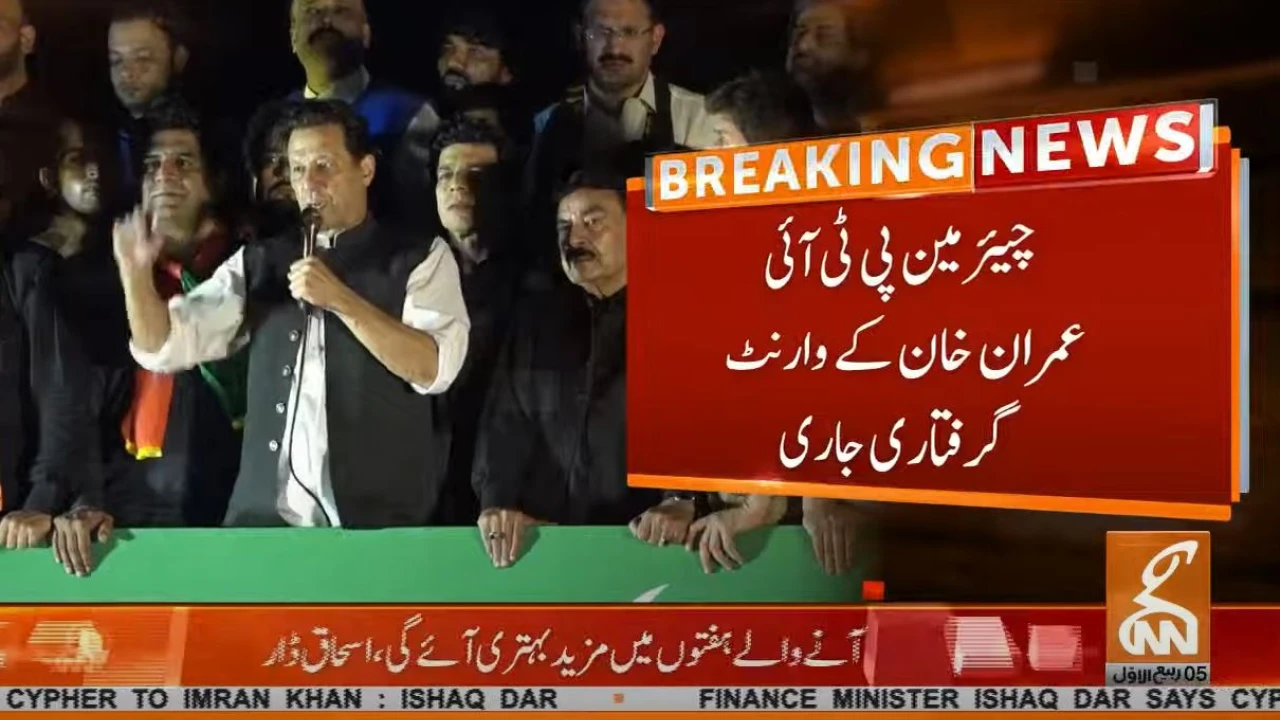 Islamabad: A local magistrate in the federal capital on Saturday issued the arrest warrant of Pakistan Tehreek-e-Insaf (PTI) Chairman and former prime minister Imran Khan in connection with a case registered with the Margalla police.
The area Magistrate of Margalla Police Station issued the arrest warrant for the former prime minister on his continuous disappearance in the case pertaining to his threatening remarks about Additional District and Sessions Judge Zeba Chaudhary and police high-ups.
At the August 20 rally, Imran Khan had warned the judge of dire consequence, as well as the judiciary for what he had called its "biased" attitude towards his party.
The arrest warrant was issued in the case registered on August 20 in the Margalla police station, in which sections 504, 506, 188 and 189 of the Pakistan Penal Code were inserted against Imran Khan.
The court of Judicial Magistrate Rana Mujahid Raheem had repeatedly summoned Imran Khan in the case but he failed to appear. At this, arrest warrants had been issued against him.
The court had ordered the Station House Officer (SHO) Margalla Police Station to present the accused Imran Khan Niazi, son of Ikramullah Niazi before the court after arresting him.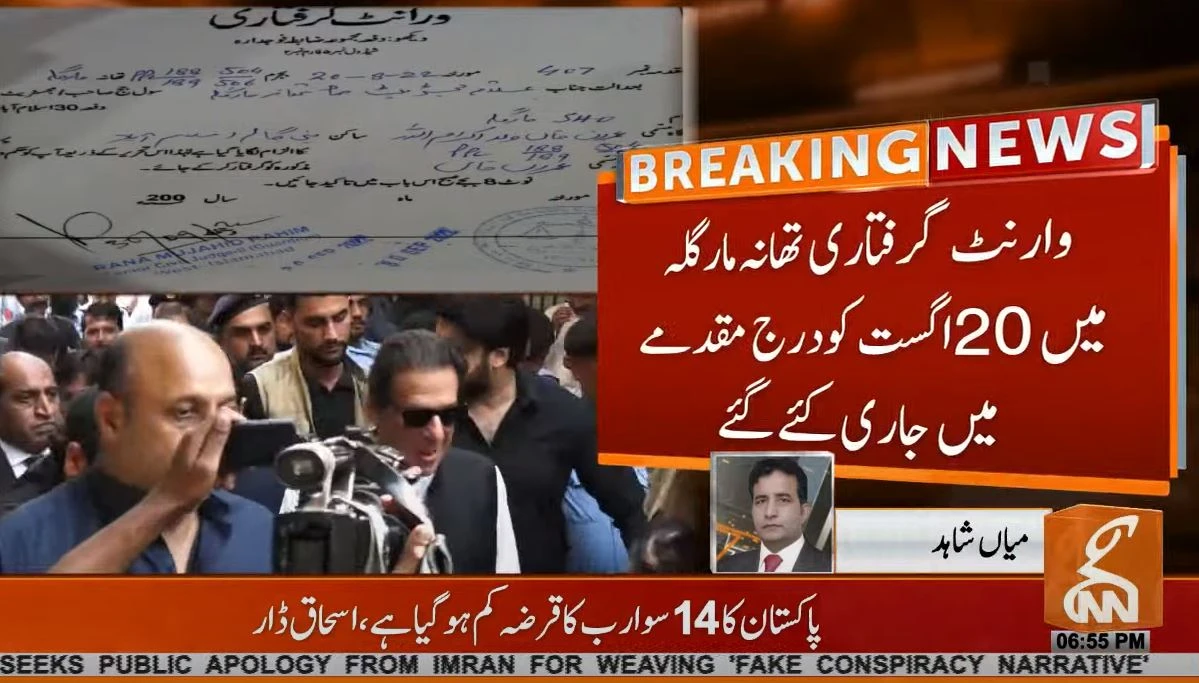 The arrest warrants were issued hours after the PTI chief submitted an affidavit of apology to the Islamabad High Court (IHC) in a contempt case against him for disrespecting Additional Sessions Judge Zeba during one of his rallies.
In the affidavit, the former premier swore to "adhere to what I said in the court during the last hearing."
"If the court imposes additional conditions, I will take them into account and if the court is still not satisfied, then I am ready to take additional steps as well," the affidavit read. However, the affidavit did not contain an unconditional apology.
Top PTI leaders started reaching Bani Gala after the development. Meanwhile heavy police contingents gathered at Imran Khan Chowk.