PTI activists gather in Banigala, Karachi to protest arrest warrants of Imran Khan
PTI leaders warn of dire consequences if police attempt to arrest their leader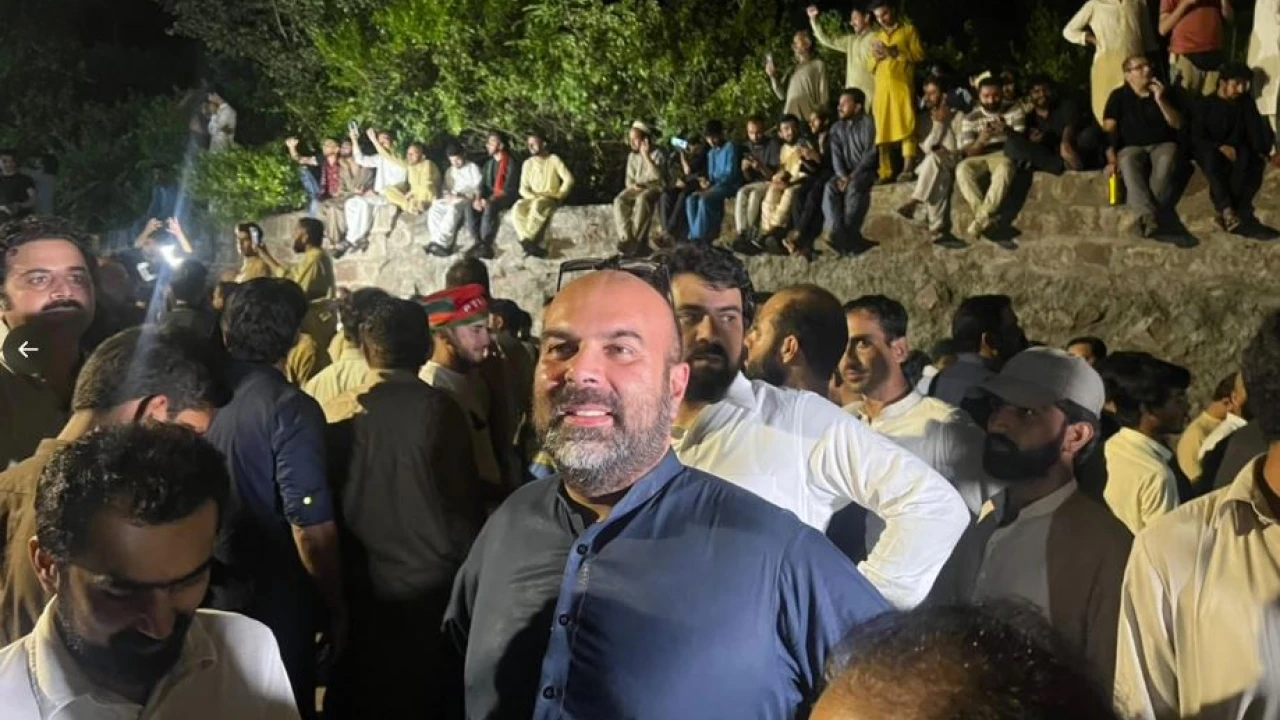 Islamabad/Karachi: PTI workers gathered at Banigala house of the former prime minister and PTI Chairman Imran Khan in Islamabad and on Shahra-e-Faisal in Karachi on Saturday, protesting the issuance of arrest warrant.
Khan's arrest warrant was issued in connection with his controversial remarks against Additional District and Sessions Judge (ADSJ) Zeba Chaudhry and other officials at an August 20 public rally.
روشنیوں کے شہر کراچی میں عوام ایک بار پھر عمران خان سے یکجہتی کے لیے سڑکوں پر نکل آئی، بڑی تعداد میں عوام و کارکنان کا عمران خان کے وارنٹ گرفتاری کے خلاف احتجاج، کراچی والے بھی کپتان کے ساتھ کھڑے ہیں۔#کپتان_ہماری_ریڈ_لائن #عمران_خان_ہماری_ریڈ_لائن @PTIofficial @BilalAGhaffar pic.twitter.com/p3ZMJvHWXy

— PTI East Karachi (@PTIEastKHI) October 1, 2022
The workers rushed to Bangala and chanted slogans against the government for issuing arrest warrants.
PTI leaders Ali Amin Gandapure and Murad Saeed, who were also present outside Bangala, warned of dire consequences.
پی ٹی آئی سندھ کے صدر @AliHZaidiPTI کی قیادت میں ہزاروں کارکنان شاہراہ فیصل پر چئیرمین عمران خان کی وارنٹ گرفتار کے خلاف موجود ہیں- #کپتان_ہماری_ریڈ_لائن pic.twitter.com/MPaBU78iMT

— PTI (@PTIofficial) October 1, 2022