PML-N kick-starts election homework, to solo-fly leaving PPP, reveals Imran Yuqub Khan
Lahore: Pakistani Muslim League Nawaz (PML-N) has formed a new strategy keeping in view the political discourse and would take advantage of the current politics of the country.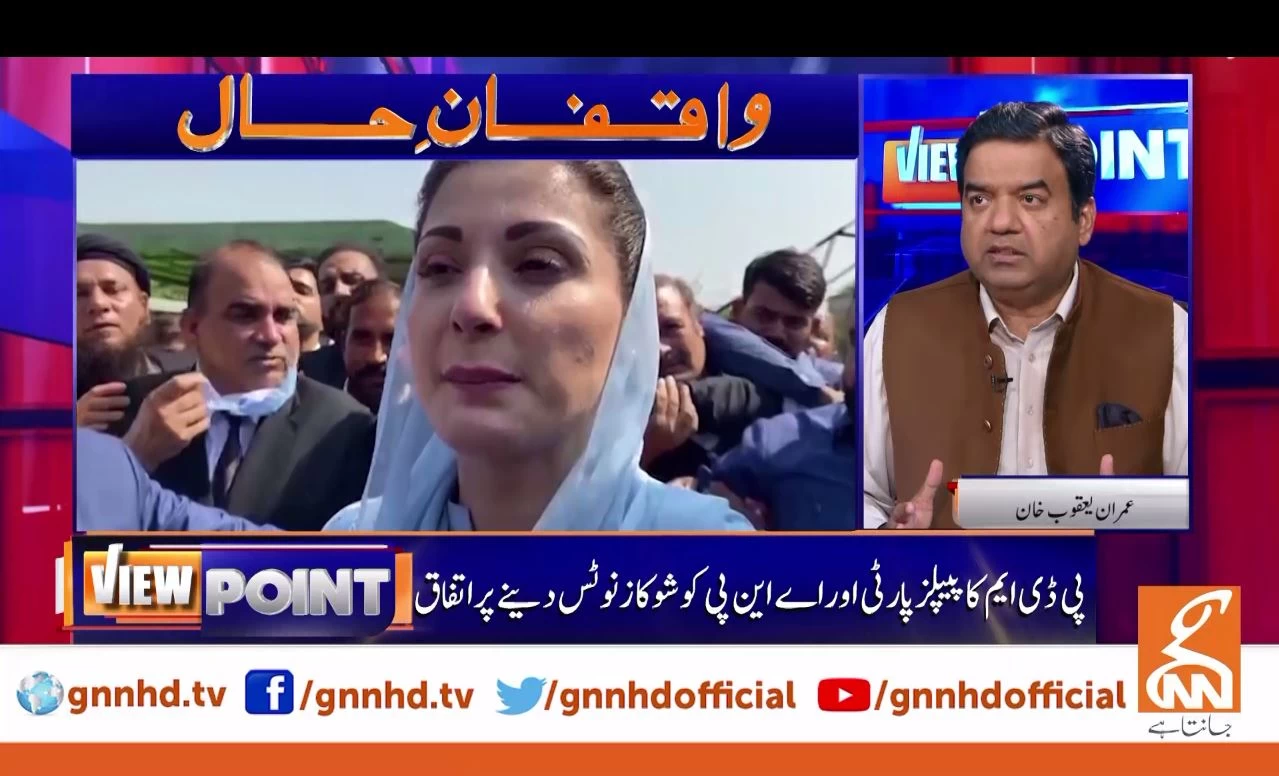 Revealing some insides from the patent sources, senior journalist and analyst Imran Yuqub Khan in GNN's programme 'View Point' said that PML-N is quite happy and satisfied with the rift within Pakistan Democratic Movement (PDM) and specifically with PPP.
ن لیگ کی نئی حکمت عملی۔۔۔ مریم کی لندن روانگی۔۔۔ واقفان حال کی بڑی خبر @imranyaqubkhan @pmln_org @MaryamNSharif #ViewPoint #GNN pic.twitter.com/FUoWeb7rHf

— GNN (@gnnhdofficial) April 2, 2021
"It is better for PML-N to solo-fly instead of providing support to PPP in Punjab by which Bhutto's party can come to limelight," the veteran Journalist thought as he was told by some insiders.
Likewise, Hamza Shahbaz has also started contacting and re-establishing contacts with the party workers and leaders. According to the PML-N's new policy, the League will not waste time and leave ground empty for any other party. While PML-N also kick-starts preparation for the next elections, he added.
Mr Hamza is also looking forward to meeting Pakistan Peoples Party's (PPP) disgruntled members especially those hailing from Southern Punjab and who are worried after a crack in PDM, he revealed.
"PML-N instead of making the situation going against them is trying to take advantage of the current circumstance,"