Ghanim Al Muftah: Qatari icon garners praise from all over the world 
Ghanim Al Muftah shared the stage with Morgan Freeman in FIFA World Cup opening ceremony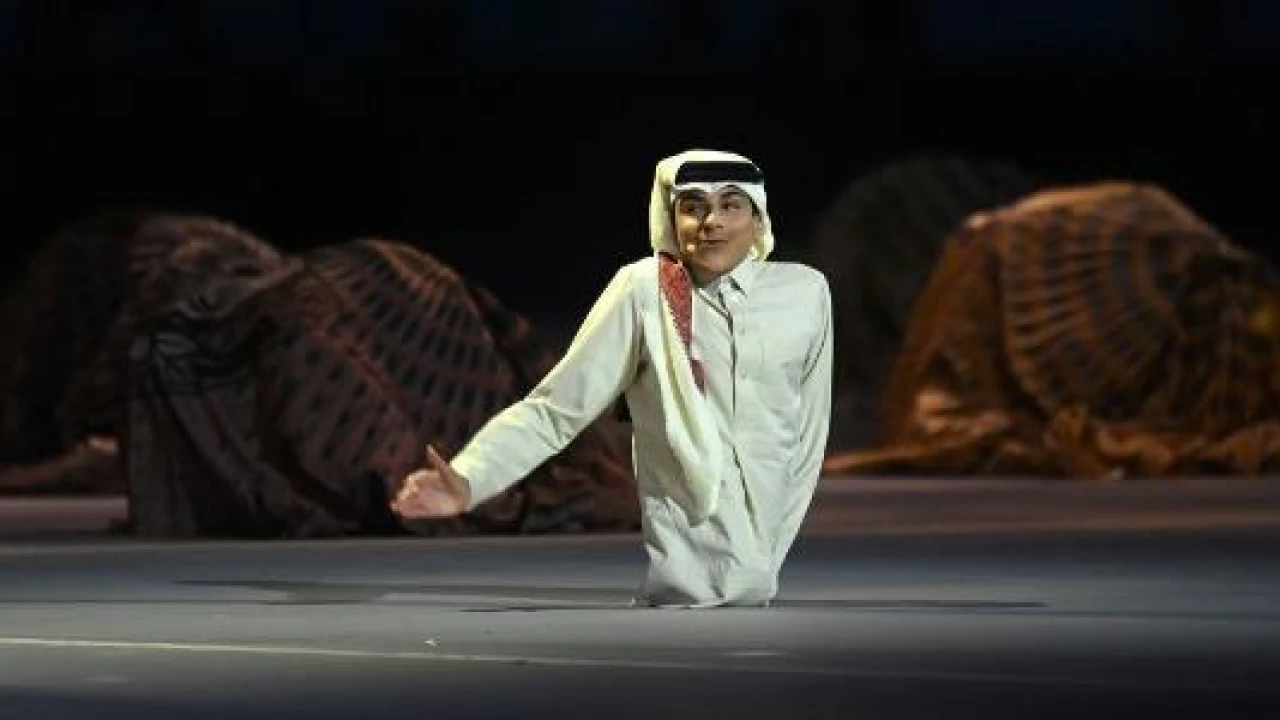 Doha: The mega event of FIFA Football World Cup 2022 was inaugurated by a handicapped boy named Hafiz Ghanim Al Muftah in Qatar. The boy has been praised widely for his amazing performance.
The opening ceremony of the prestigious event began with the cultural, traditional and historical performances of Qatar.
At the ceremony— which was broadcasted on 500 channels worldwide— Hollywood star Morgan Freeman shared a message of optimism, harmony, and tolerance alongside Qari Ghanim al Muftah who inaugurated the FIFA World Cup 2022.
Notably, it was the first time that the world cup ceremony commenced with the recitation of Holy verses.
#QatarWorldCup2022 Opening Ceremony

This is the most beautiful, charismatic and heart warming world cup opening ceremony ever #FIFAWorldCup
Morgan Freeman pic.twitter.com/bcEavXnewx

— Shehu Zubair (@shazy____) November 20, 2022
Hafiz-e-Quran Ghanim Al Muftah, born with a rare condition known as "Caudal Regression Syndrome (CDS)", always participates in extreme sports such as scuba diving, skateboarding, and rock climbing.
Caudal Regression Syndrome (CDS)—a disease that causes its patient to be born without the lower half of the body.
Embracing his condition, immaculate self-confidence and witty personality led Ghanim to become a social media sensation – with over three million followers across social platforms.
He is currently pursuing his university degree, in political sciences with an overarching goal of becoming a diplomat.
Since his studentship, he also plays football by wearing gloves. He has also dived to the limit of 200 meters in scuba diving. He has also performed Umrah in 2017 with the help of his hands, without using wheelchair.
The 20-year-old is also a famous motivational speaker and owns an ice cream company named "Gharissa". The company has six outlets in Qatar with at least 60 employees.