Factory fire kills 38 in central China
Horrific fire at a factory in China kills 38 people; injures two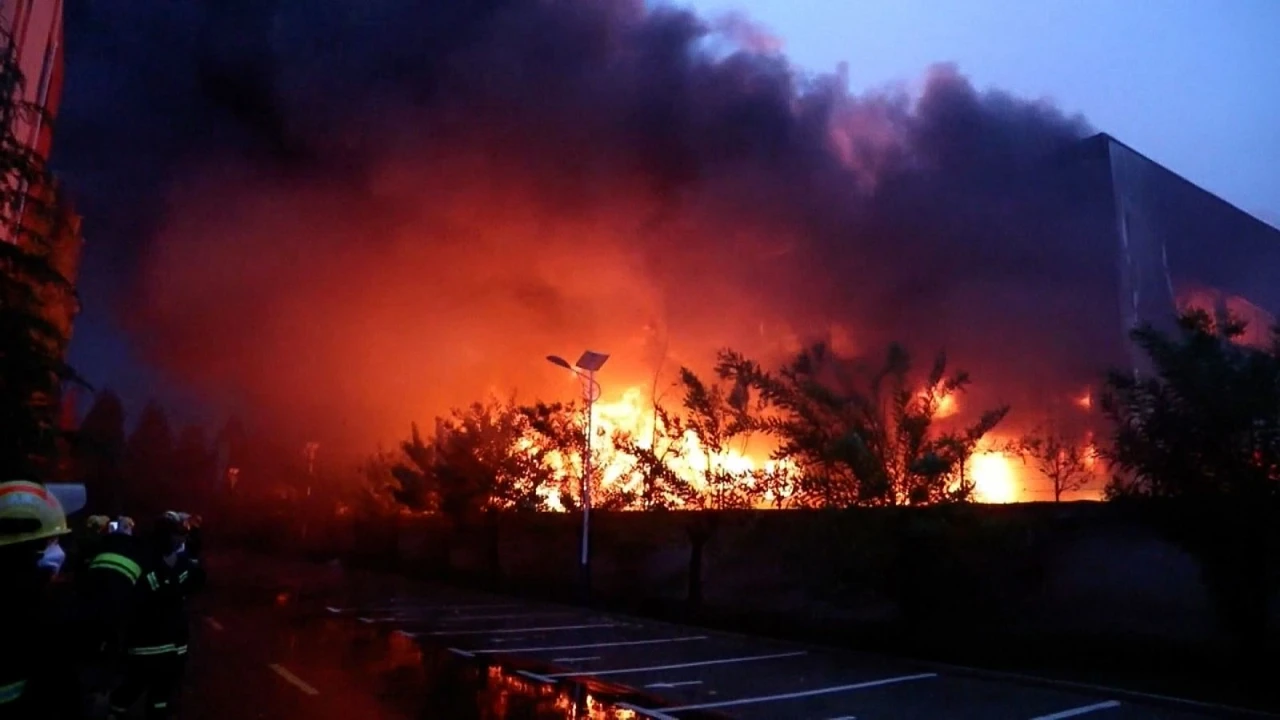 Beijing: In a tragic incident, at least 38 people were killed in a blazing fire at a company dealing in chemicals and other industrial goods in China's Anyang city in Henan province.
According to details, the fire was reported at about 4:30 p.m. Monday and firefighters took nearly four hours to extinguish the blaze.
Reportedly, more than 200 firefighters were sent to the site. Search and rescue operations were carried out overnight and two people were admitted to the hospital with minor injuries.
No word was given on the cause of the fire or how so many employees were killed, although China has a history of industrial accidents caused by lax regard for safety measures fueled by rising competition and abetted by corruption among officials.
Poor storage conditions, locked exits, and a lack of firefighting equipment are often cited as direct causes.
Authorities said suspects had been taken into custody over the blaze but did not provide any further details.
The factory is said to produce wholesale industrial goods, including specialized chemicals.
There was no immediate indication as to whether authorities had launched an investigation into the incident.
In 2015, an explosion at a chemical plant in Tianjin killed 173 people. Emergency responders made up the majority of the victims.