Two killed, 23 injured in Quetta suicide blast 
Two dead as bomber hits police protecting polio teams.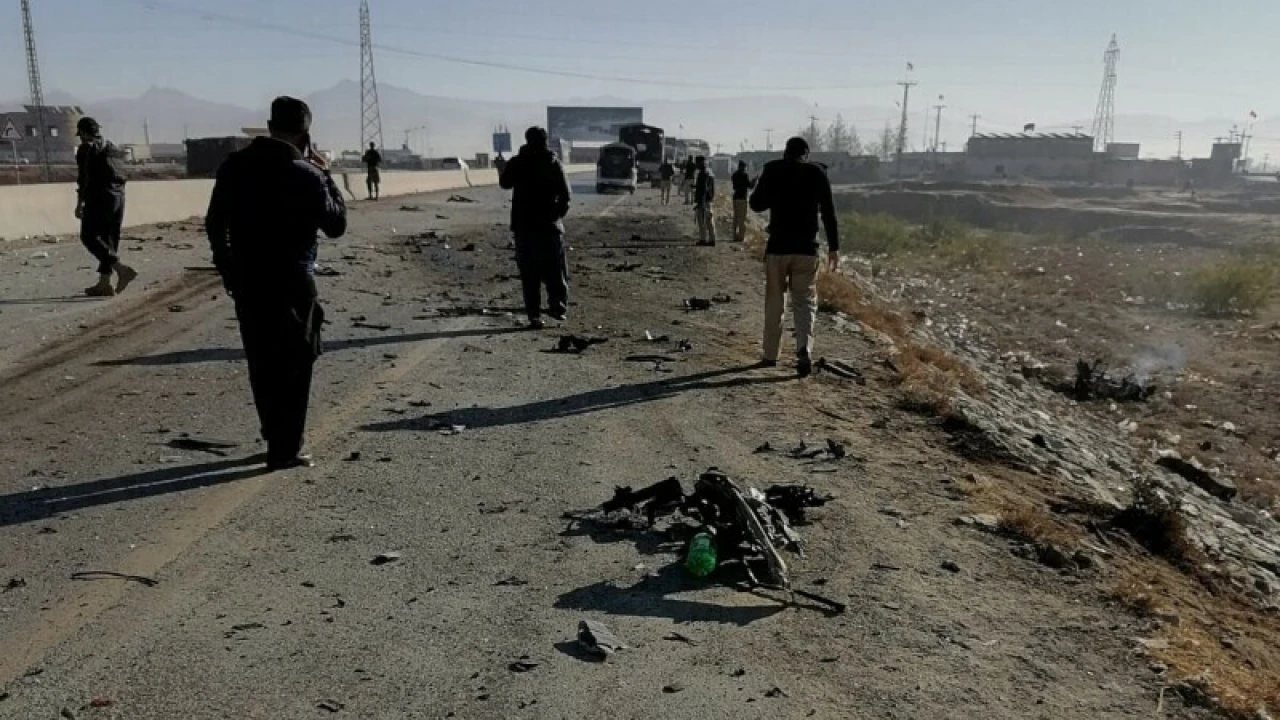 Quetta: A policeman was martyred and a kid was killed while 23 others, including 20 cops, sustained injuries on Wednesday after an explosion—an apparent suicide attack on a truck carrying police personnel— occurred near Custom Checkpost Baleli in Quetta, Balochistan Province, GNN reported.
As per preliminary reports, the blast left a police truck and two other passing-by vehicles damaged, due to which a woman suffered injuries.
Local media sources indicate an unidentified explosive device caused the blast.
Officials may provide more updates on casualties in the coming hours.
Rescue teams and police rushed to the spot after getting information to provide relief and emergency assistance. They said that the injured officers and civilians were rushed to a nearby hospital.
Meanwhile, police have cordoned off the area.
Reportedly, the patrol had been deployed to guard a polio vaccination team for the ongoing drive at the time of the suicide blast.
As per Quetta Deputy Inspector General of Police (DIGP) Ghulam Azfar Mahesar, it is estimated that 25 kilograms of explosives were used in the blast.
"The blast was a suicide attack as we have found remains of a suicide bomber nearby," he said adding that the police truck toppled and fell into a ravine.
Sharing the details of the incident, Deputy Inspector stated that around 20 policemen and four civilians were injured.
In a statement, Abdul Quddus Bizenjo, the Sindh chief minister, condemned the attack and directed the relevant authorities to provide the best treatment to the injured.
In the meantime, Prime Minister Shehbaz Sharif also condemned the targeted attack and ordered an immediate probe into the incident.
The premier expressed grief and sorrow over the loss of life.