Countrywide anti-polio campaign begins today
The drive will continue till 20th of this month.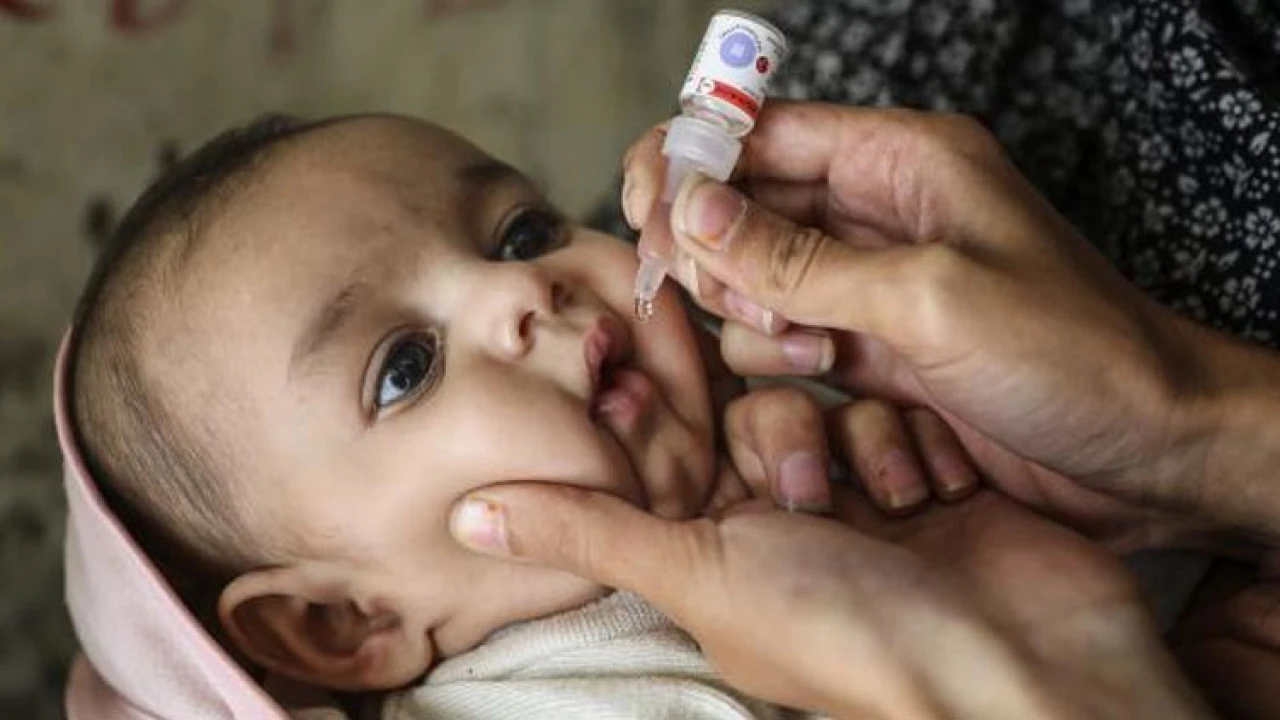 Islamabad: The first national immunization campaign of the year begins across the country on Monday, to vaccinate children under five years of age against the crippling disease of polio.
According to reports, over 100,000 trained and dedicated "Sehat muhafiz" are taking part in the vaccination drive to inoculate the targeted children at their doorstep.
On this occasion, Minister for National Health Services Abdul Qadir Patel said: "Pakistan has made great strides in the fight against polio, reducing the virus circulation to only one small part of the country in Southern districts of Khyber Pakhtunkhwa," adding that the country is quite close to elimination of polio virus.
Coordinator of the National Emergency Operation Centre Dr. Shahzad Baig said high-risk districts will be top priority during the anti-polio campaign.
In Punjab, a five-day anti-polio campaign began in all districts today, like other parts of the country.
The health authorities have set a target of vaccinating more than 22 million children up to the age of five years.
A total of 84,500 mobile teams, comprising of 0.2 million polio workers are in the field.
The drive will continue till 20th of this month.