Court extends physical remand of Fawad Chaudhry 
Islamabad court has accepted the police plea to extend Fawad Ch's physical remand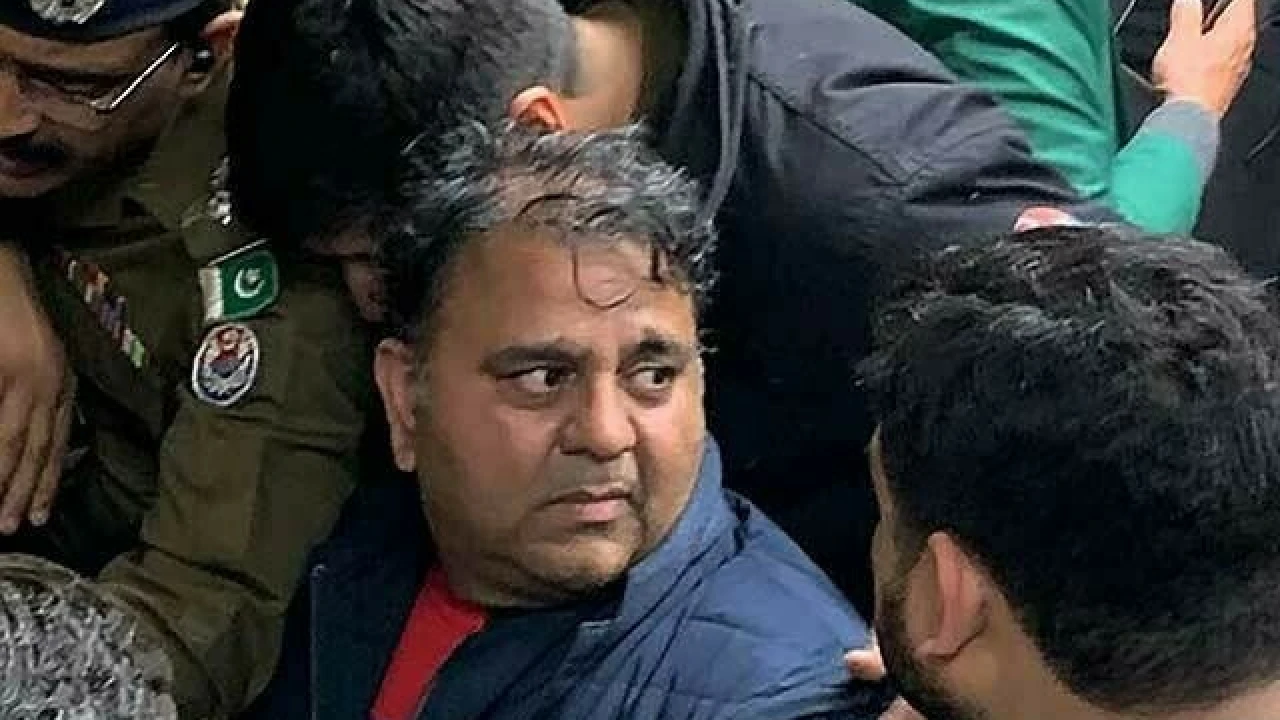 Islamabad: A district and sessions court in Islamabad Saturday accepted police's plea seeking an extension in physical remand of the Pakistan Tehreek-e-Insaf's (PTI) Senior Vice President Fawad Chaudhry.
The court had reserved the verdict earlier in the day.
Fawad Chaudhry was brought to court today on orders of Additional Sessions Judge Tahir Mehmood Khan. The former information minister, on the orders of the judge, was uncuffed inside the courtroom premises.
During today's hearing, Fawad refused to retract his remarks against the electoral watchdog.
The plea, filed by the police, also called for the revocation of the judicial magistrate Waqas Ahmed Raja's decision and extend Fawad's physical remand for further investigation.
On January 25, Fawad was presented before the court after the expiry of remand, however, the prosection's request for an extension—stating it was imperative to carry out a further investigation— was turned down.
The session judge issued a notice on the request of the police.
Yesterday, the judicial magistrate rejected the former minister's request for physical remand and ordered him to be transferred to Adiala Jail for 14 days.
Fawad Chaudhry, who served as information minister from 2018 to 2022, was taken into custody after a first information report (FIR) against him was registered at Islamabad's Kohsar police station on the complaint of ECP Secretary Omar Hameed.
Chaudhry was arrested at home after publicly criticizing the coalition government for plotting to detain PTI chairman Imran Khan.
Fawad and other party leaders have been criticising the Election Commission for appointing a media tycoon, Mohsin Naqvi, as caretaker chief minister of Punjab.