Pakistan all alone in fight against terrorism, says Defense Minister
Khawaja Asif regrets that 83,000 people have been martyred in terrorism attacks and a huge amount of $126 billion of the country has gone wasted.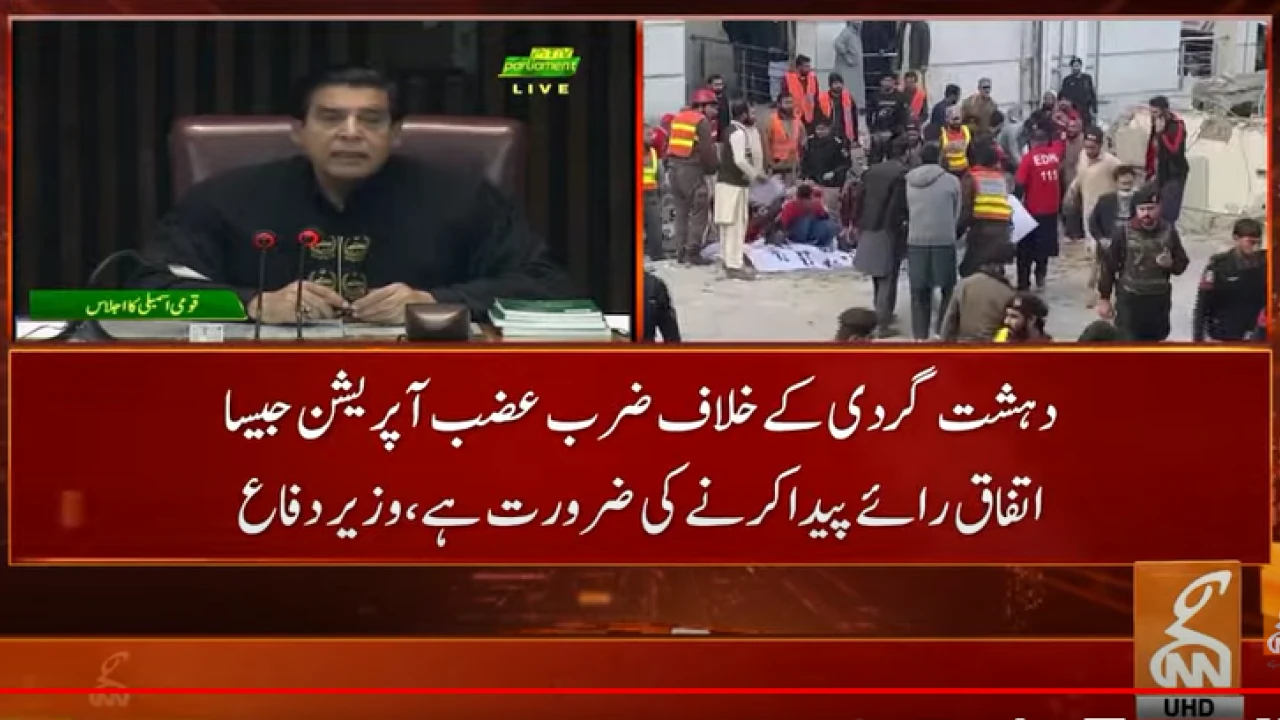 Islamabad: Defense Minister Khawaja Asif strongly emphasized upon development of such a consensus which used to be for Zarb-e-Arab like pperation in the past to fight against terrorism in the country.
"83,000 people have embraced martyrdom in terrorists' attacks," said the defense minister while speaking on the floor of the Senate on Tuesday.
He stated that Pakistan Army and security forces also sacrificed a lot, adding that Afghan refugees did not go back to Afghanistan for last four years. Thousands of people came to Pakistan last year from Afghanistan, he added.
"Pakistan is all alone in fight against terrorism," he pointed, asking that who would be held responsible for Peshawar suicide attack.
He said that attack was not carried out on the people offering prayers in the mosques in India and even Israel.
He regretted that the matter had not been condemned strongly as it should have been.
"We need self-accountability," said Khawaja Asif while speaking on the floor the Senate holding session on suicide attack on the mosque of Police Line in Peshawar.
The Defense Minister said that they all needed to get united for the sake of the larger national interest.
He went on to say that they mortgaged their whole country and pointed out that they should not fight the war of any other country.
The minister said that Pakistan faced $126b dollar in fight against terrorism.
Rana Sanaullah said that terrorism hit all the big cities of the country and senior police officials were martyred in Lahore.
"Pakistan was targeted by the terrorism; sometimes in Punjab and sometimes in other parts of the country," said the Interior Minister.
He also rejected the stance of Noor Alam Khan that the condemnation and action would have been more if such attack had happened in Punjab.