Imran Khan announces 'Jail Bharo Tehreek'
The PTI Chief has asked the party leaders and workers to start preparations for the movement, saying that they should wait for his signal for it.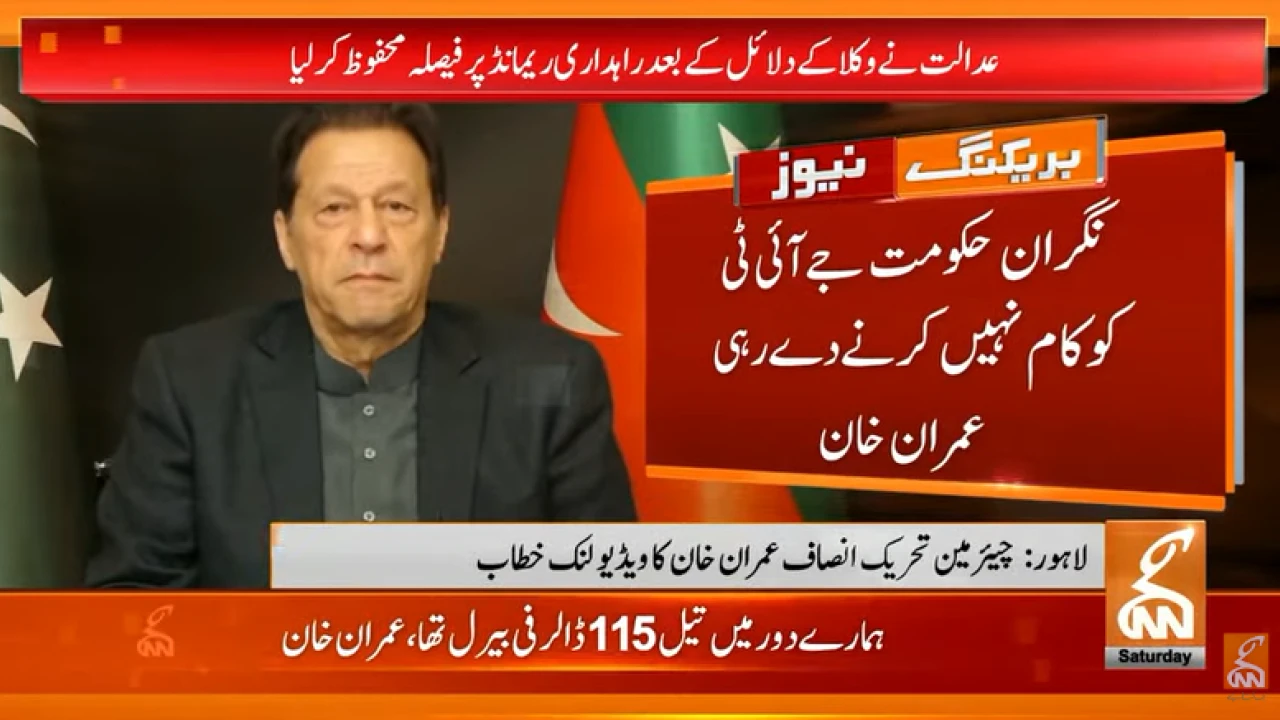 Lahore: Pakistan Tehreek-e-Insaaf (PTI) Chairman and former Prime Minister Imran Khan on Saturday urged the workers and supporters to get ready for "Jail bharo Tehreek", saying that he would make announcement in this regard.
"Wait for my signal," said Imran Khan while announcing a new movement against the coalition government.
The PTI Chief said that they [the coalition government] would come to know which side the public was at by this movement.
He asked the workers and his party leaders to start preparation for the movement.
Khan was addressing the public through a video link on Saturday.
انکا کیا ہے یہ تو بھاگ کر باہر چلے جائیں گے ہم سب کو سوچنا چاہئے فکر کرنی چاہیے یہ ملک نہیں تو ہم نہیں۔عمران خان #جیل_بھرو_تحریک pic.twitter.com/bWhBn6CBcd

— PTI (@PTIofficial) February 4, 2023
He announced a similar movement last year in October against the coalition partners and their government in the center in a bid to lead them to announce date for general elections.
سوال پوچو گے قید ہوگی
نظر ملائی سزا ملے گی
عجب نظامِ جہل ہے برپا! #جیل_بھرو_تحریک pic.twitter.com/supe2hVmeA

— PTI (@PTIofficial) February 4, 2023
Imran Khan said that the coalition government was using tactics to delay the general elections, pointing out that he never saw such interim government ever in the country's political history which was targeting the opponents.