PML-N supremo Nawaz Sharif condoles demise of Musharraf
He shared the message to his Twitter account.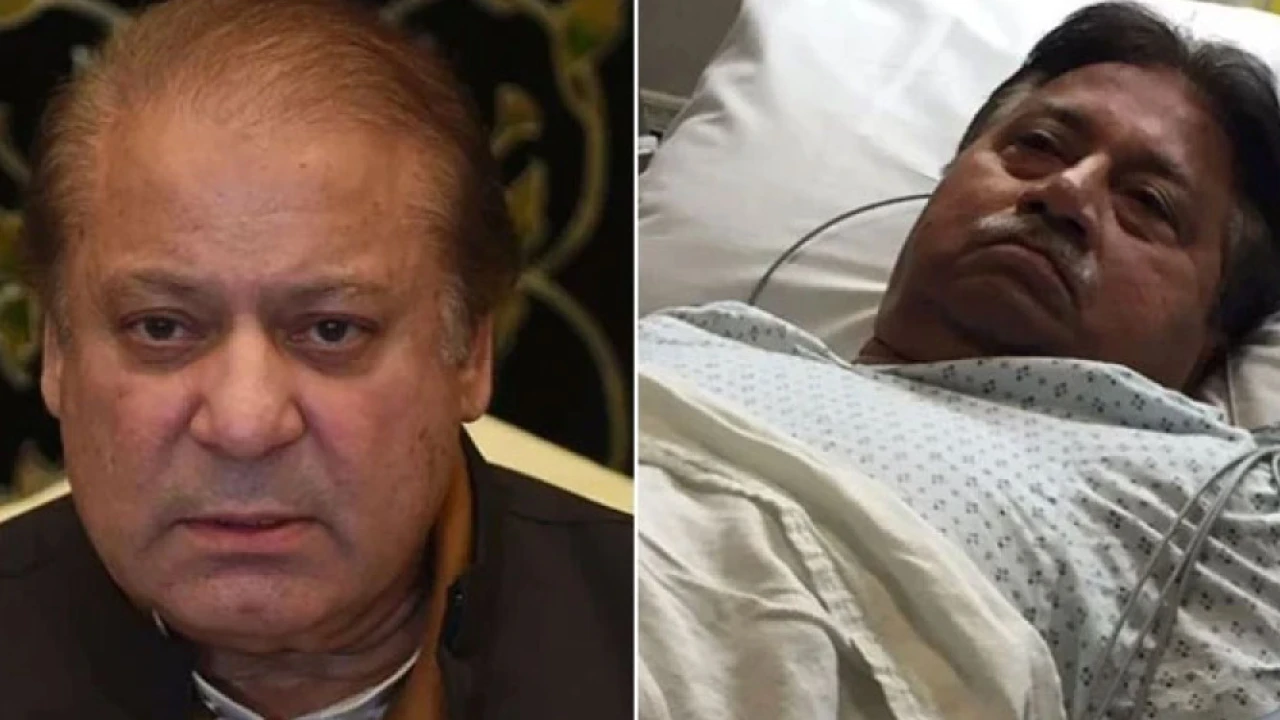 London: Pakistan Muslim League-Nawaz (PML-N) supremo and former prime minister of Pakistan Muhammad Nawaz Sharif Sunday grieved at the demise of former president and retired gerenal Pervez Musharraf.
Turning to Twitter, Nawaz Sharif shared a holy verse, "We belong to Allah and to Him we shall return," adding #PervezMusharraf.
إِنَّا ِللَّٰهِ وَإِنَّا إِلَيْهِ رَاجِعُونَ#PervezMusharraf

— Nawaz Sharif (@NawazSharifMNS) February 5, 2023
Earlier, different political figures, ISPR and people belonging to different walks of life expressed the grief over the death of Pervez Musharraf.
It is pertinent to note that the former president passed away in Dubai today (Sunday) morning where he was hospitalized due to a rare disease called amyloidosis.
Gen. (Retd) Pervez Musharraf, 79-year-old- had served as president of Pakistan during 2001 and 2008. Later, he founded the All Pakistan Muslim League in 2010.