WHO announces $43 million appeal to scale up response in quake-hit Syria, Turkiye
The UN agency also is supporting the surge capacity of frontline specialized medical teams.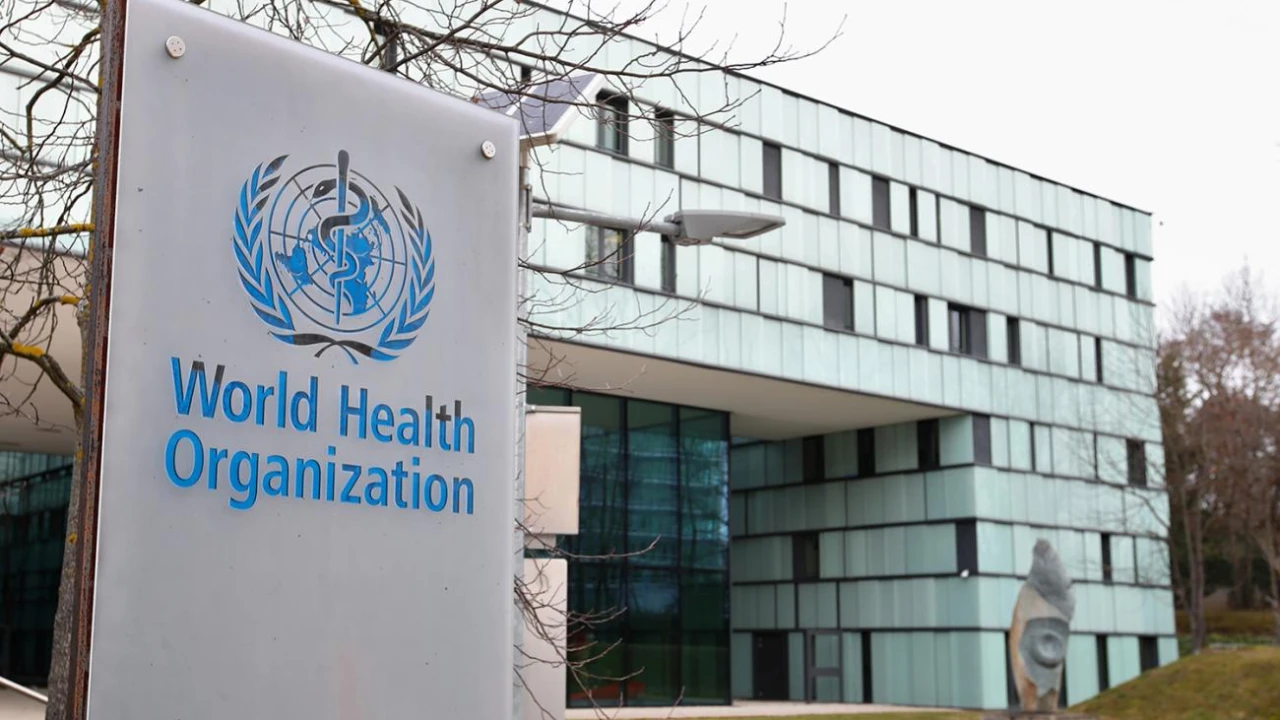 The World Health Organization (WHO), a Geneva-based UN agency, has launched a $43 million appeal to support earthquake response in Syria and Turkiye where the death toll has reportedly climbed to more than 33,000 people Director-General Tedros Adhanom Ghebreyesus announced.
The amount is set to increase as the magnitude of the disaster becomes clearer, he said, speaking during a press conference from the Syrian capital, Damascus, according to a UN press release issued at UN Headquarters in New York on Sunday afternoon.
Tedros also reported that the Syrian authorities appear open to allowing more border crossings to deliver humanitarian aid into the northwest.
War-ravaged Syria is divided into areas under the control of the Government, opposition forces and armed groups.
WHO said it is working across all areas affected by the earthquake, which struck on Monday.
The UN agency is also scaling up operations across the country, including in the northwest, where the impact is even worse.
More than 4,300 deaths and 7,600 injuries have been reported there, according to the UN humanitarian affairs office, OCHA.
Prior to the earthquake, 4.1 million people were already dependent on humanitarian aid, and their needs were at an all-time high.
Tedros stressed the need to take response "to the next level" to reach all populations in need.
He welcomed the decision by the United States to ease sanctions against Syria in the wake of the tragedy.
"We equally appreciate the recent blanket approval by the Government of the Syrian Arab Republic for the UN for cross-line convoys, as well as measures to increase cross-border access. We hope this continues," he said.
The WHO chief reported that he had met with Syrian President Bashar al-Assad earlier on Sunday afternoon "who indicated he was open to considering additional cross-border access points for this emergency."
Tedros said he is waiting to move across conflict lines to northwest Syria.
"We're on stand-by actually," he told reporters. "We can move anytime now through the coastline to the northwest. Based on the blanket permit, we have already permission from this side. We're waiting now to hear from the other side. As soon as we get that we will cross to the northwest."
After the earthquake struck, WHO said it immediately accessed its pre-positioned supplies in the northwest and Aleppo, thus making treatment of major injuries possible. Staff also began distributing supplies to health facilities.
Tedros arrived in Syria on Saturday, where WHO and partners have so far distributed 110 tonnes of medical supplies to affected areas across the country.
A flight is scheduled to arrive in Damascus on Sunday night with vital specialized emergency health supplies for frontline workers.
The UN agency also is supporting the surge capacity of frontline specialized medical teams.
The earthquake is the latest crisis to hit Syria, following the ongoing conflict, the COVID-19 pandemic, cholera outbreaks, and economic decline.
Twelve years of war have "pulverized" the healthcare system, said Dr. Michael Ryan, WHO Emergencies Director. Prior to the earthquake, just 50 per cent of health facilities were functioning, but the true impact is much greater.
"Not only physical damage to the infrastructure itself but the exodus of health workers, the loss of salaries, loss of training," he said. "It's just that death by a thousand cuts to the system."
Tedros expressed "deep respect and admiration" for the survivors, first responders and health workers, though pointing to the immense needs.
National and international organizations, but also neighbours, mosques, churches and community groups, have been racing to deliver everything from food, clean water and medical care, to a safe space for people to sleep.
Tedros was in Aleppo on Saturday and visited a WHO-supported mobile health clinic distributing medicines to people with conditions such as headaches, anxiety and difficulty sleeping
"WHO and other organizations have trained community workers to offer rapid mental health support, but much more is needed," he said.
While in the city, according to the press release, Tedros met a young girl called Nour, who lost her parents and suffered a broken arm when their six-story apartment building collapsed, noting that she "is just one example of an unfolding tragedy that is affecting millions".
Meanwhile, the UN Special Envoy for Syria, Geir Pedersen, arrived in Damascus on Sunday on a pre-planned visit.
He affirmed that humanitarians will do all they can to access everyone who needs help and underlined his efforts to rally support.
"We are reaching out of course to bilateral countries, we are mobilizing funding and we're trying to tell everyone put politics aside. This is a time to unite behind a common effort to support the Syrian people," he said.
"I'm in close touch with the UN humanitarian family, we're working together to try to mobilize this support and that of course is my key message during this visit to Syria."