Two-day Pak Pharma and Healthcare Exhibition kicks off with participation of over 100 companies
Lahore: The Pak Pharma and Healthcare Expo (PPE) kicked off at the Lahore Expo Center on Wednesday.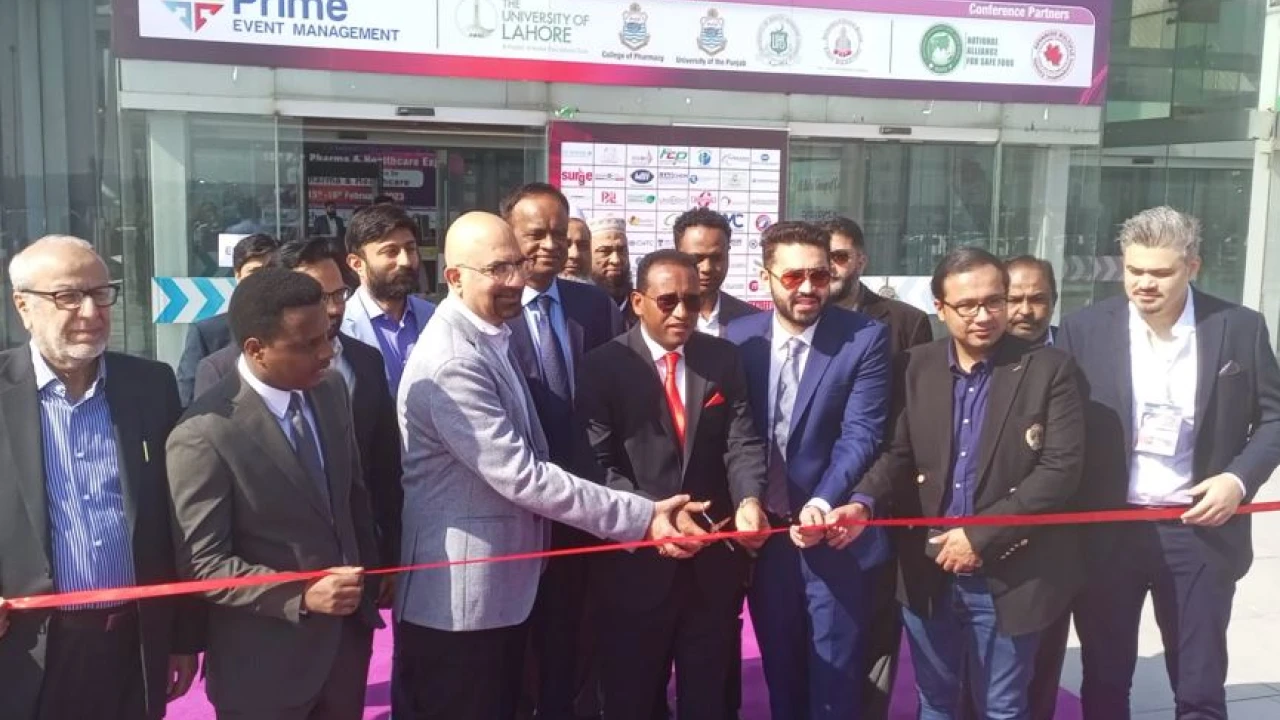 With the support of the Pakistan Pharmaceutical Manufacturers Association (PPMA), the Prime Event Managmnet is organising the mega pharma event that is being participated by over 100 companies inculding few foreign companies. This is the second pharma expo in Lahore after Covid-19 pandemic.
Ethiopian Ambassador HE Jamal Baker, Honorary Consul General Ibrahim Tawab, CEO Shazo Group Mian Asad Shujaur Rahman and Director Prime Event Management Kamran Abbasi cut the ribbon and inaugurated the exhibition. The representatives of companies participating in the exhibition were also present on the occasion.
Kamran Abbasi, the organiser of the exhibition, gave the chief guest a tour of the stalls. Ambassador of Ethiopia Mr Jamal Baker appreciated the quality of Pakistani products especially medicines and equipment besides the efforts of the organisers.
Speaking to the media, Ethiopian Ambassador, who was the chief guest, said Pakistan is not only considered very important country in the Islamic world but the South Asian nation is also renowned for top quality medical products being produced by its pharmaceutical industry.

He further said African countries including Ethiopia are good markets for Pakistani pharmaceuticals companies.
Talking to the media, the organiser of the exhibition and director of Prime Event, Kamran Abbasi said the ongoing expo is specially meant for pharmaceutical equipment manufacturers, laboratory equipment, research and testing laboratories, raw and packaging suppliers, pharma printing, pharma chemicals, lab chemicals, pharma instruments, hospital and health equipment manufacturing.
It will include ultrasound, x-ray, MRI machines, cardiac monitors, pharmaceutical manufacturers, surgical instruments, hospital supplies and accessories, he added. Kamran Abbasi further said more than 100 exhibitors including China, South Korea and Thailand are exhibiting their products, and technology through 250 stalls in two halls of the expo center.
He added the expo will provide an excellent opportunity to promote the local pharmaceutical industry in the international markets and provide local manufacturers with new technologies and developments in the sector adopted by the developed world.
The two-day exhibition is being organized by Prime Event Management will conclude on Thursday (Feb 16).
Caretaker Punjab Health Minister Prof Dr Javed Akram will be the chief guest at the concluding day of the event.