Bangladesh fire: Thousands shelterless after blaze at Rohingya camp
Some 2,000 shelters have been burnt.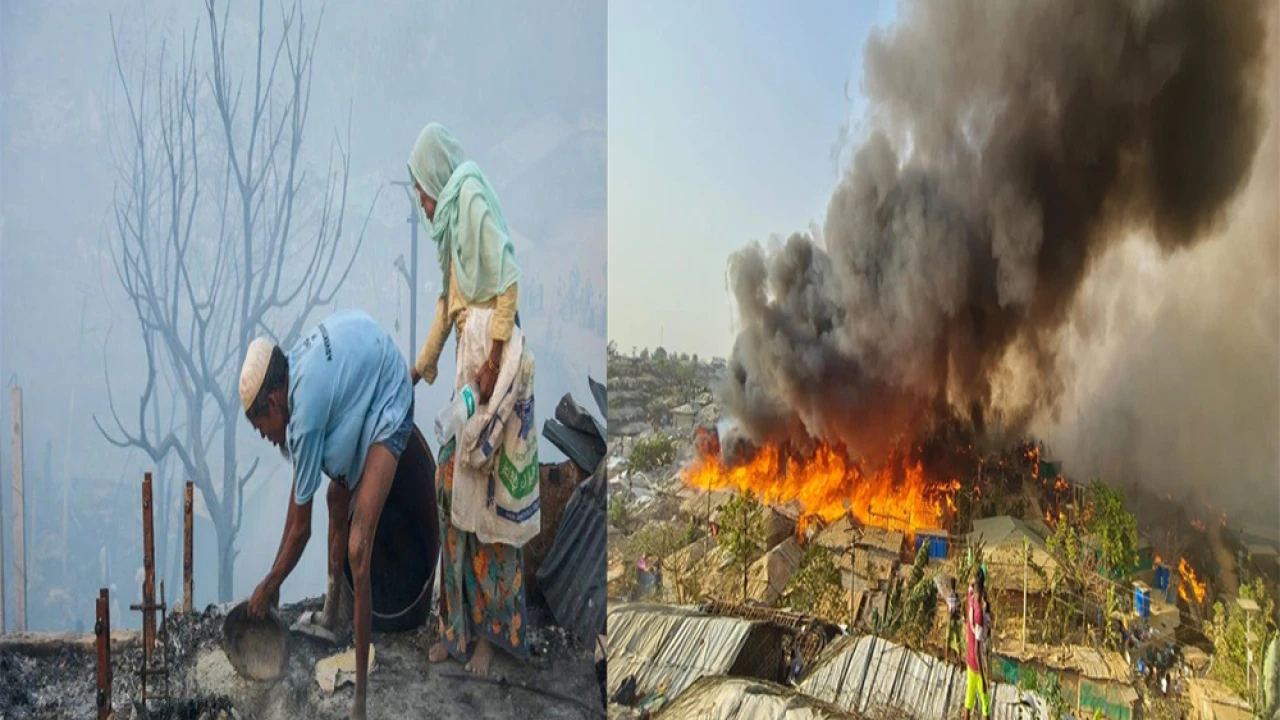 Dhaka: Thousands of people have been left without shelter after a massive fire broke out in a crowded Rohingya refugee camp in southeastern Bangladesh.
The blaze, which broke out on Sunday, engulfed some 2,000 shelters at a camp known as Cox's Bazar.
Hundreds of people have now returned to the area to see what they can salvage from the ruins.
It is estimated around 12,000 people, most of whom escaped violence in neighboring Myanmar, are now homeless.
The cause of the fire is not yet known and no casualties have been reported.
The blaze started at about 14:45 local time and quickly tore through the bamboo-and-tarpaulin shelters, an official said.
"Some 2,000 shelters have been burnt, leaving about 12,000 forcibly displaced Myanmar nationals shelterless," Mijanur Rahman, Bangladesh's refugee commissioner, told AFP news agency.
The blaze was brought under control within three hours but at least 35 mosques and 21 learning centers for the refugees were also destroyed, he added.
Photos are now emerging that show the extent of the devastation.
Many of those who lived there can be seen picking through the charred area, where only metal struts and singed corrugated roofing remains.
Hrusikesh Harichandan, from the International Federation of Red Cross and Red Crescent Societies, told the BBC there had been "massive damage" to the camp.
He said basic services such as water centers and testing facilities had also been affected.
"My shelter was gutted. [My shop] was also burnt," Mamun Johar, a 30-year-old Rohingya man, told AFP.
"The fire took everything from me, everything."
SOURCE: BBC