Contempt of court case: Court suspends Imran's non-bailable arrest warrant
The court adjourned the hearing till March 16.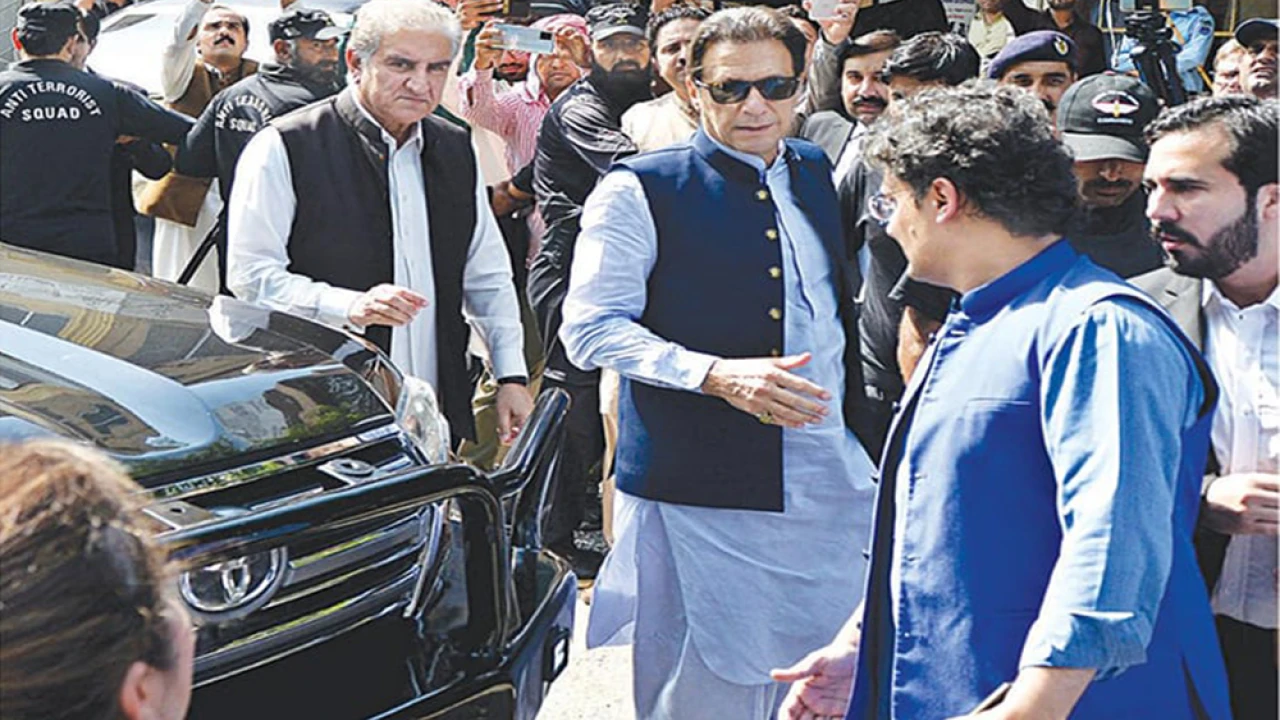 Islamabad: A District and Sessions court in Islamabad Tuesday suspended non-bailable arrest warrants of Pakistan Tehreek-e-Insaf (PTI) Chairman Imran Khan till March 16 in threatening female judge Zeba Chaudhry case, GNN reported.
According to details, Additional Session Judge Faizan Haider Gillani heard the case and told police not to arrest Imran Khan till March 16.
Imran Khan's lawyer Naeem Panjhota maintained that PTI chief's security had been removed which is his right by law as former prime minister.
Responding to which judge Faizan Haider asked him to submit a letter as proof in next hearing which tells that his security had been taken back.
During the hearing, the judge continued that Imran had been called today so that the documents would be handed over to him regarding the case, as there is no indictment as yet.
The court adjourned the hearing till March 16.