PTI adopts new strategy to deal with police operation
Containers have been set up outside Imran Khan's residence.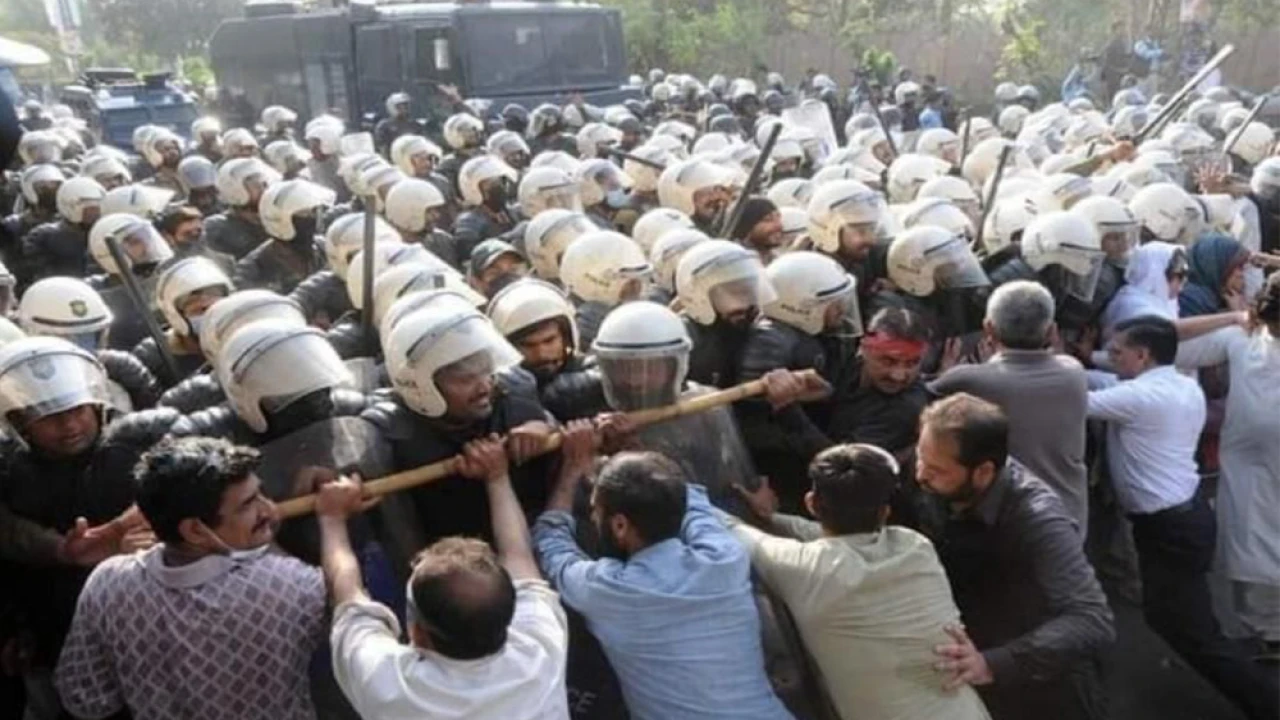 Lahore: Pakistan Tehreek-e-Insaf (PTI) had closed the gates of Zaman Park and set up new containers to deal with police operation outside PTI chief Imran Khan's residence in Lahore, GNN reported.
According to details, PTI security head told that they have placed the containers to maintain the check and balance because the police force deployed by Punjab police for security were called back.
Whereas another case had been filed against Imran khan in Race Course Park police station.
The First Information Report (FIR) includes Imran khan and hundreds of PTI workers with 20 provisions including terrorism and injuring Inspector General (IG) Islamabad.
A huge number of party workers and supporters are present in Zaman Park who seem to be very courageous and still ready to protect their leader.