Imran Khan convoy: car over-turns on motorway
No one of them sustained serious injuries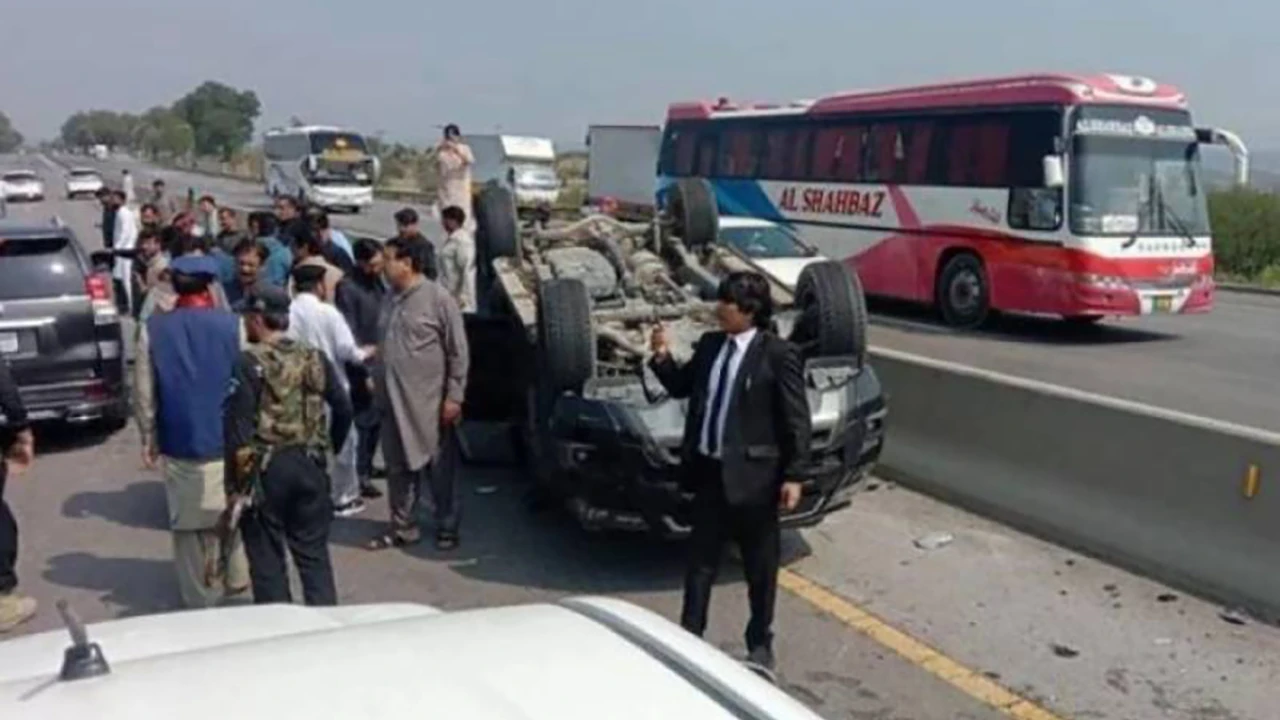 Lahore: In an unfortunate accident on motorway, one car over-turned and others coming from behind collided with each other in Chairman of Pakistan Tehreek-e-Insaf (PTI) Imran khan's rally, GNN reported.
According to details, the incident happened due to over speed of vehicles. The vehicles coming from behind collided with each other but one of them turned over.
The over-turned car joined the rally from Hafizabad. The people in the cars sustained minor injuries.
According to the rescue officials, no one of them sustained serious injuries. The sufferers were provided medical aid by PTI leadership.
PTI management immediately provided First aid to the injured people and transferred them to nearby hospital.
Khan's car was just before the accidental vehicle. Chairman's car narrowly escaped in this incident.
At that time, Imran Khan's vehicles came out safely from the rally under the security.