PTI to challenge Punjab polls postponement in SC
The elctions had been postponed till October 8.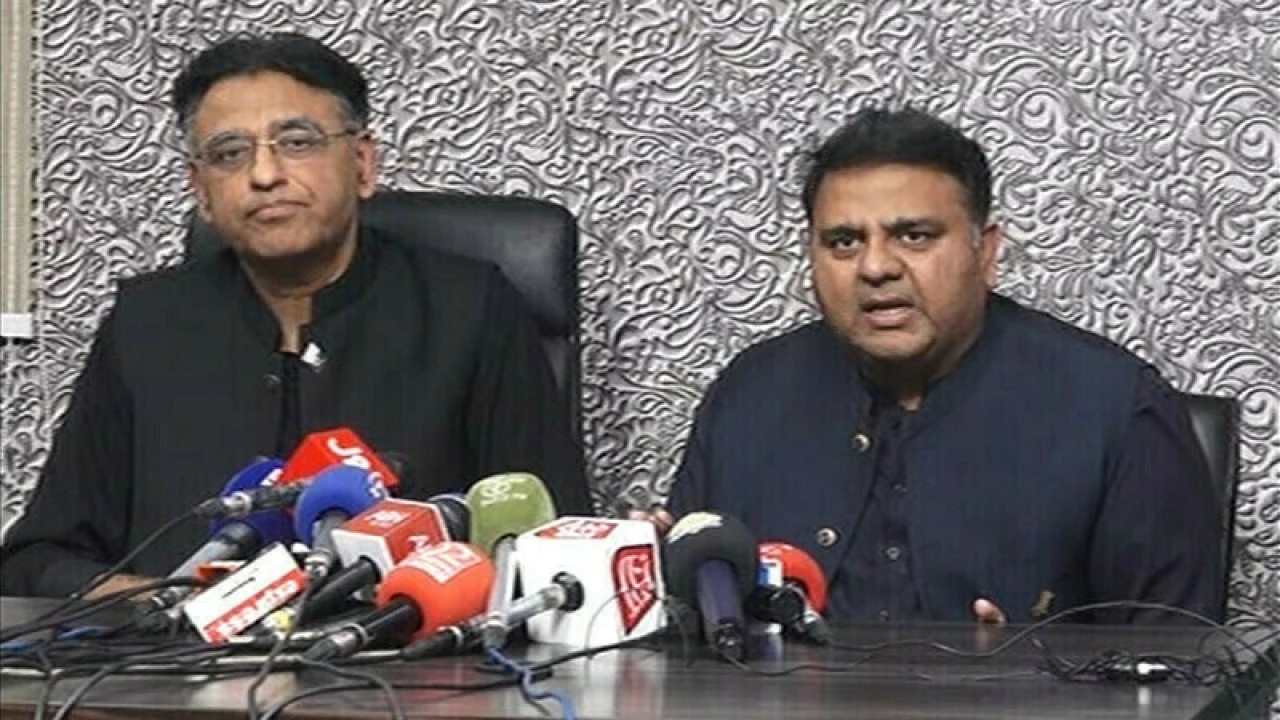 Lahore: Pakistan Tehreek-e-Insaf (PTI) leaders Asad Umar and Fawad Chaudhry saiad that they condemn the postponement of elections in Punjab, will challenge the decision in Supreme Court (SC) and demand action under Article 6, while addressing a held a press conference at PTI office Jail Road, Lahore.
Asad Umar said: "In the meeting chaired by PTI chief Imran Khan, it has been decided to challenge the decision to postpone the election," adding that the concept of Pakistan is not possible without the constitution and democracy, while the decision of the Election Commission of Pakistan (ECP) has flouted the constitution.
Fawad Chaudhry insisted on prosecuting the five members of ECP for treason and applying Article 6.
He said: "Supreme Court petition will demand that elections should be held on April 30. There is no room, we are ready to discuss the election".
It is pertinent to note that earlier on Thursday (yesterday), ECP postponed the Punjab Assembly elections on April 30 issuing an official order to postpone the elections, according to which the elections in Punjab will be held on October 8.
PTI had dissolved the assemblies of Punjab and Khyber-Pakhtunkhwa, after which caretaker governments were also established in both provinces.
The Supreme Court had ordered the elections to be held in both the provinces within 90 days, after which the Election Commission had suggested the dates from April 30 to May 7 for the elections in Punjab.
The President of the State had fixed April 30 as the date for the Punjab Assembly elections. On the other hand, Governor Khyber Pakhtunkhwa Haji Ghulam Ali has given the date of May 28 for the by-elections in the province.