US urges Pakistani authorities to uphold law in crackdown against PTI
Amid ongoing protests and arrests in Pakistan, the US emphasizes adherence to the law and due process.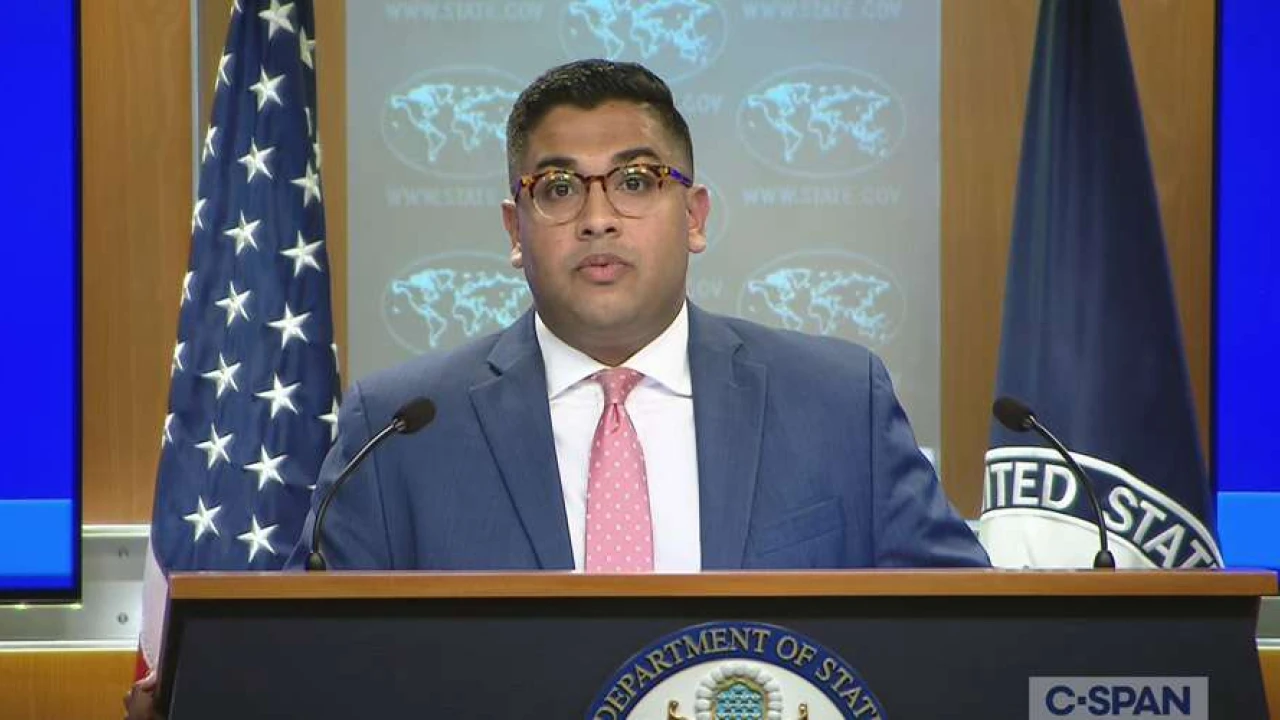 Washington: Amid the ongoing crackdown on Pakistan Tehreek-e-Insaf (PTI) leaders and workers following recent violent riots, the United States has called on Pakistani authorities to ensure that arrests are carried out in accordance with the law.
The US State Department emphasized the importance of upholding due process and conducting arrests in a lawful manner.
The statement from US State Department spokesperson Vedant Patel comes in the wake of numerous arrests of PTI members for their alleged involvement in the violent protests that erupted after the arrest of party chief Imran Khan on May 9 in the Al-Qadir Trust case.
These protests resulted in significant damage to public property and the storming of military installations across the country, leading to multiple casualties.
During a regular press briefing, Patel reiterated the US's belief in non-violent protests and emphasized that government employees and public properties should be protected during such demonstrations.
The spokesperson also highlighted the US's commitment to press freedom and access to information, stating that these principles are of utmost importance.
Furthermore, Patel clarified that the United States does not take sides when it comes to political parties or leaders in Pakistan. The focus is on promoting a strong, stable, and prosperous Pakistan, which is crucial for the bilateral relations between Islamabad and Washington.
The US's call for a democratic response to the protests echoes similar statements made by the United Kingdom. Both countries stress the importance of upholding rights and democratic principles in handling the situation.
The Pakistani authorities have been urged to respond to the protests in line with these principles and ensure a peaceful resolution.
Meanwhile, the Pakistani military, in a Special Corps Commanders Conference, vowed to hold accountable those involved in attacking military installations.
They expressed a firm resolve to bring the perpetrators to justice through trials under relevant laws, including the Pakistan Army Act and the Official Secrets Act.