Maryam Nawaz criticizes top judge over verdict about audio leaks commission
The PML-N senior vice-president says halting commission's work is a "proof and admission of his guilt".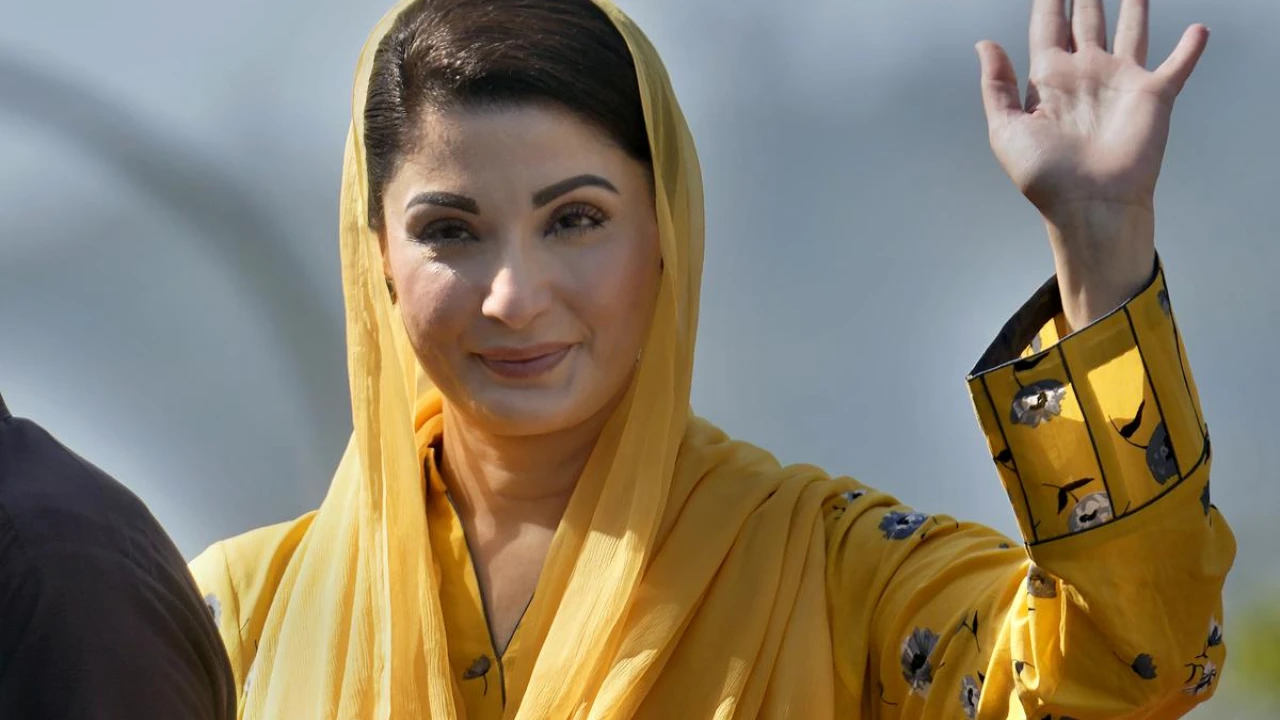 Lahore: Maryam Nawaz, the Senior Vice President of Pakistan Muslim League Nawaz (PML-N), took a swipe at Chief Justice Umar Ata Bandial, a day after the Supreme Court halted the proceedings of a high-powered judicial commission investigating audio leaks.
The five-member bench, led by Chief Justice Umar Ata Bandial and comprising Justice Ijazul Ahsan, Justice Munib Akhtar, Justice Syed Hasan Azhar Rizvi, and Justice Shahid Waheed, suspended the federal government's notification to establish the commission for probing audio leaks involving judges.
According to the court's statement, "In the circumstances, till the next date of hearing, the operation of the impugned notification No.SRO.596(I)/2023 dated 19.05.2023 issued by the Federal Government is suspended as is the order dated 22.05.2023 made by the Commission and in consequence thereof proceedings of the Commission are stayed."
In response to the verdict, Maryam Nawaz criticized Chief Justice Bandial, stating that the move to halt the commission's work is "proof and admission of his guilt." She questioned whether the chief justice, occupying the highest seat of justice, should be exempt from facing the law if he and his mother-in-law are innocent.
چیف جسٹس کا کمیشن کو کام کرنے سے روک دینا ہی ان کے گناہگار ہونے کا ثبوت اور اعتراف ہے۔ انصاف کی سب سے بڑی کرسی پر براجمان شخص اپنے عہدے کو احتساب سے بچنے کے لیے بے دریغ استعمال کر رہا ہے۔ اگر آپ اور آپ کی ساس کا دامن صاف ہے تو کیا آپ کو قانون کا سامنا نہیں کرنا چاہیے ؟ یا چیف…

— Maryam Nawaz Sharif (@MaryamNSharif) May 27, 2023
Furthermore, she asserted that the chief justice "deserved to be punished" for manipulating the law and judiciary to protect his family.
Maryam Nawaz's statement comes amidst ongoing tensions between the ruling Pakistan Democratic Movement (PDM) and the Supreme Court, with disagreements over various issues, including the federal government's refusal to hold Punjab elections on May 14 despite the court's verdict.